While randomly browsing flights the other day (as one does), I couldn't help but notice that Scandinavian Airlines' west coast flights sure have odd schedules at the moment.
Scandinavian Airlines' early west coast departures
Long story short, I was looking at some award availability from the west coast to Europe, and I noticed that the Scandinavian Airlines (SAS) flights from LAX and SFO currently both depart before noon. It's extremely rare to see flights from the west coast to Europe departing that early, so I wondered if the flights just left Europe at the crack of dawn and turned around, or what was going on.
Then I had a look at the full schedules. Below are the winter schedules (through late March 2022) for SAS' west coast flights.
SK931 Copenhagen to Los Angeles departing 12:35PM arriving 3:15PM
SK932 Los Angeles to Copenhagen departing 11:10AM arriving 7:20AM (+1 day)
SK935 Copenhagen to San Francisco departing 12:35PM arriving 2:55PM
SK936 San Francisco to Copenhagen departing 11:20AM arriving 7:10AM (+1 day)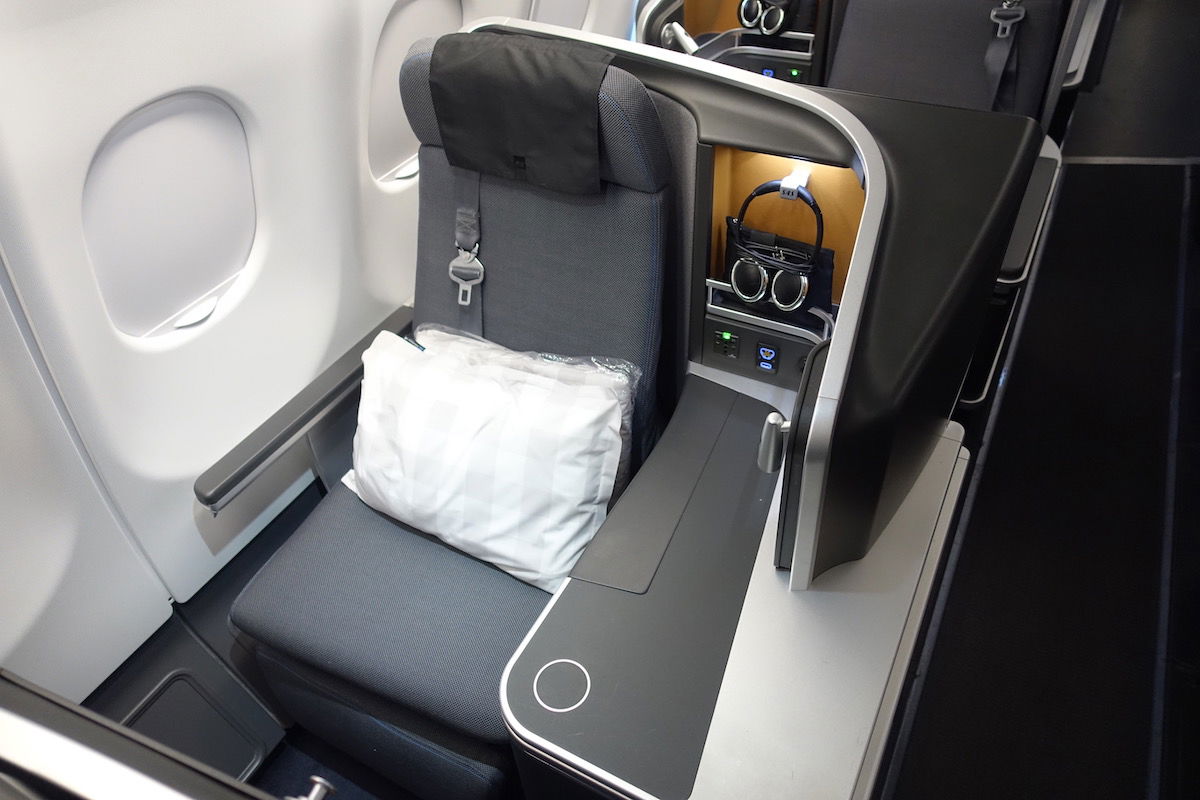 As a point of comparison, starting with the summer schedule, these flights adopt more traditional timings, which you can see below.
SK931 Copenhagen to Los Angeles departing 9:30AM arriving 11:35AM
SK932 Los Angeles to Copenhagen departing 1:35PM arriving 9:20AM (+1 day)
SK935 Copenhagen to San Francisco departing 12:15PM arriving 2:20PM
SK936 San Francisco to Copenhagen departing 4:10PM arriving 11:40AM (+1 day)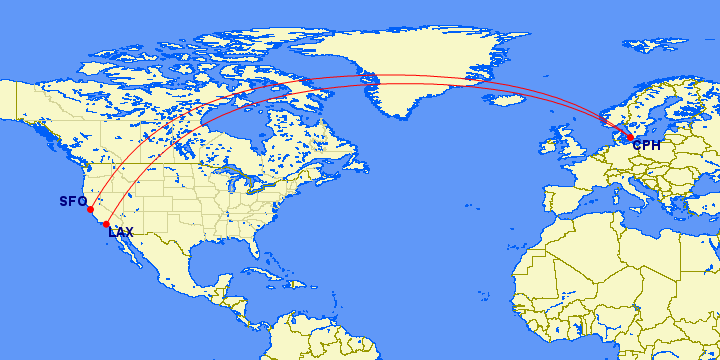 What's the logic for these schedules?
There are two things that are unusual about SAS' winter schedule:
Both flights depart the west coast for Europe before noon, which is rare; the only other airlines that do that are those that operate "direct" service via the West Coast, like Air Tahiti Nui's Tahiti to Los Angeles to Paris flight
Both flights have aircraft spend roughly 20 hours on the ground in the United States rather than turning around; between the United States and Europe you only otherwise see that on Icelandair, since the airline is all about offering connectivity beyond Iceland
The logic for this unusual schedule isn't too hard to figure out — SAS is prioritizing good connectivity in Copenhagen over everything else. SAS' shorter transatlantic flights (from Chicago, Miami, New York, and Washington) also arrive in Copenhagen at around 7AM, and the airline wants to have as many connecting opportunities as possible, given that this makes it easier to sell tickets.
There's not currently a "bank" of connecting flights beyond Copenhagen that would match more traditional arrival times from the west coast. Given that flights from the west coast to Europe are longer than flights from the east coast to Europe, the only way to make these connections happen is by having planes overnight in the United States before turning around.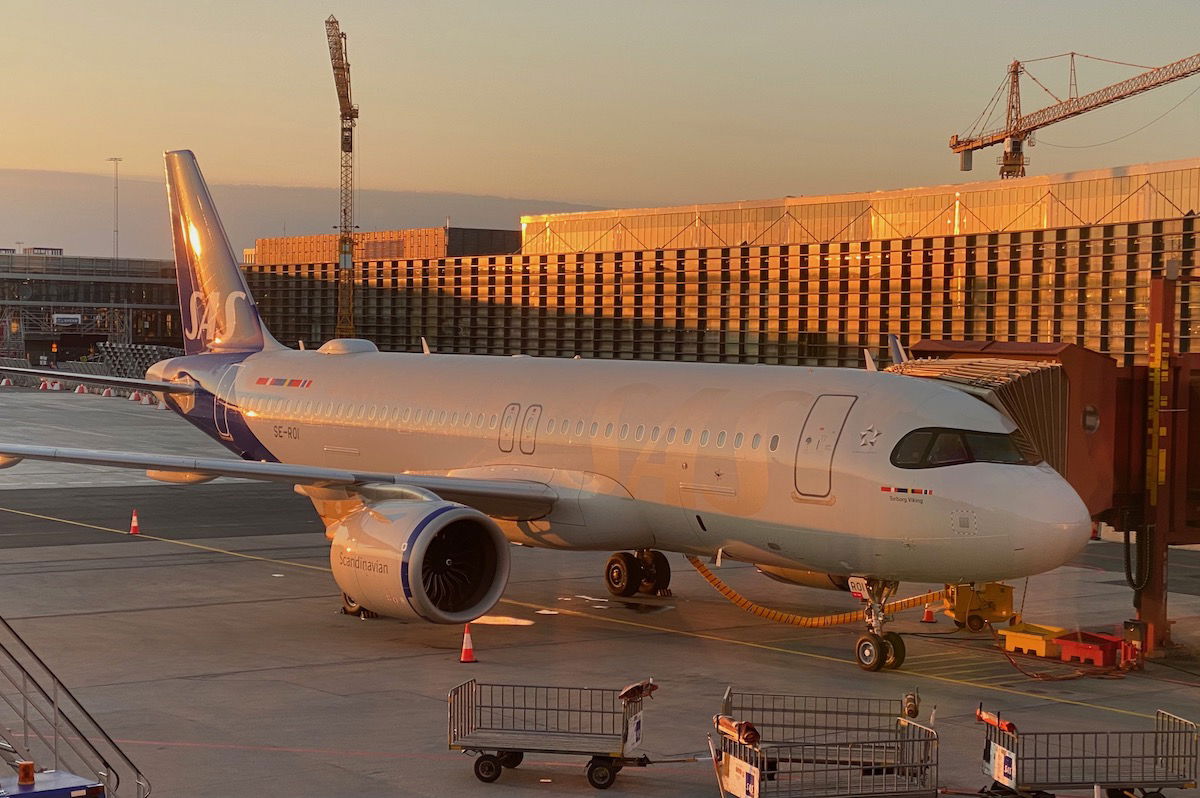 A few more thoughts:
While the aircraft utilization here is horrible (~42 hours for a roundtrip to the US), presumably that's not a consideration since the airline doesn't have enough places to profitably fly these planes in winter anyway
Parking planes isn't cheap, so I can't imagine how much the airline is paying to keep these planes parked at these airports for so long (not that parking in Copenhagen is cheap either, but there's usually a pricing advantage at a hub)
These eastbound flights are terrible for maximizing rest; if you're originating on the West Coast you likely won't be able to sleep so early, and you may land exhausted with a full day ahead of you
I guess one small benefit here is that the same crews can work the flights in both directions, and spend just one night in the US; since the flights aren't operated daily, this offers the airline savings on hotels and per diem costs
To be clear, I'm not in any way suggesting SAS is doing the "wrong" thing with these flights, but am simply pointing out that this is unusual, and this also explains why you may see SAS A330s on the ground most of the time at both LAX and SFO.
Bottom line
Scandinavian Airlines is currently operating an unconventional schedule to LAX and SFO. The airline is operating westbound flights with a typical schedule, while eastbound flights leave way earlier than normal, meaning these planes have to overnight in the United States. This is designed to maximize connectivity in Copenhagen, and align these schedules with SAS' other (shorter) flights from the United States.
What's your take on these SAS flights from LAX & SFO? Do you dislike the early departures as much as I do?