Indian low cost carrier SpiceJet has just made an interesting filing with the US Department of Transportation (DOT), which is sure to raise some eyebrows…
SpiceJet wants to fly from Delhi to New York
Back in July it was revealed that SpiceJet wanted to start flying to the US, though at the time details were limited. Well, we now know more about the carrier's plans.
SpiceJet has just filed with the US DOT requesting a foreign air carrier permit, in order to operate scheduled and charter flights between India and the US. The airline wants to start service between Delhi and New York as soon as possible, with two primary goals:
Transporting coronavirus PPE
Repatriating passengers between the two countries (though the reality is that most international flights to & from India right now are technically considered repatriation flights, given the ban on "regular" commercial flights)
In and of itself this filing isn't so strange, except for when you consider SpiceJet's fleet.
Will SpiceJet use 737s for these flights?!
In its filing, SpiceJet indicates that it's planning "to operate Boeing 737-700 and Boeing 737-800 cargo and Boeing 737-800 passenger aircraft" for its "proposed US operations." The airline then lists the following planes as being able to operate the service:


Now, the direct air distance between Delhi and New York is ~7,300 miles, so a 737 would have to make at least two stops in each direction to operate this route (assuming it has a decent amount of cargo and/or passengers onboard).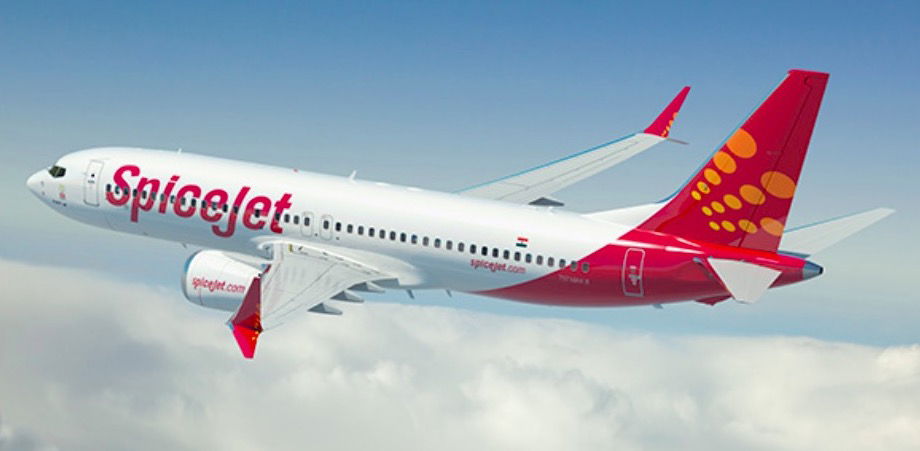 Could SpiceJet use a 737 for the route?
A 737 could maybe route from Delhi to Helsinki to Keflavik to New York, but even that might be pushing it, as the Delhi to Helsinki segment might be too long for a fully loaded 737.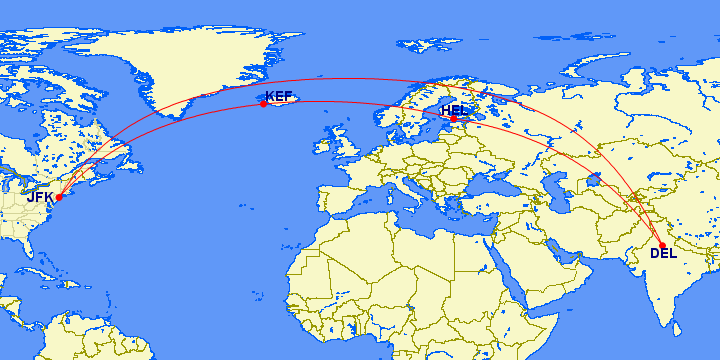 Suffice to say that the logistics of this would be an adventure. Admittedly this isn't the DOT's problem, which is why not much is mentioned about the logistics in the filing. The airline doesn't have to state how it plans on operating these routes, since SpiceJet can legally make refueling stops along the way.
Is SpiceJet's intention to even use 737s for this route, though? The filing also separately states that SpiceJet "may start operations of charter flights through a wet lease agreement at the outset and then transition to its own fleet thereafter."
This suggests that SpiceJet could also be using leased planes for this service, with the most likely option being a Hi Fly A330-900neo, since the airline has wet leased these planes before.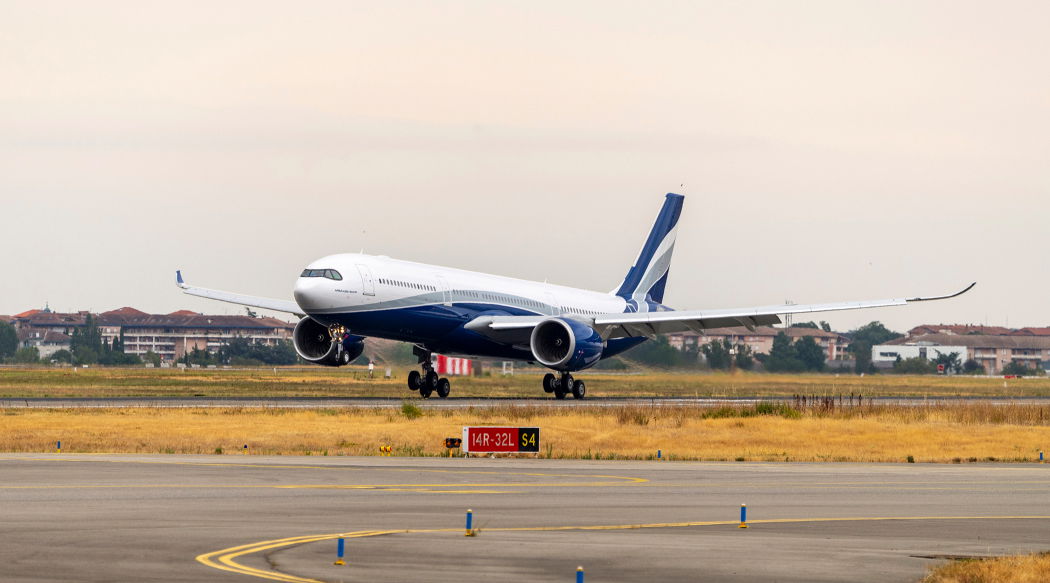 Hi Fly's A330-900neo
At the same time, I'm not really sure I get what value SpiceJet would be adding here? SpiceJet is a short haul airline without long range planes, so the only value it can add is marketing these flights. And is that really something that's valuable for PPE cargo and repatriation?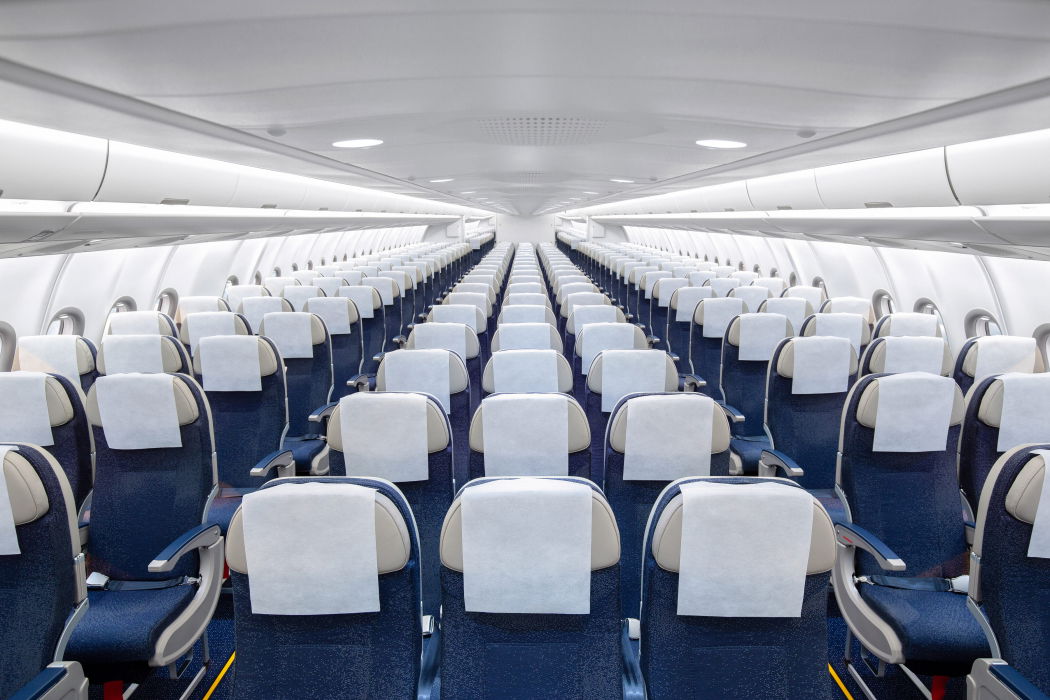 Hi Fly's A330-900neo interior
Bottom line
SpiceJet has filed with the US DOT, requesting permission to launch Delhi to New York flights as soon as possible. The airline is intending to transport PPE cargo and repatriate passengers.
SpiceJet claims it will use its own 737s for the route, but then also claims it may try to wet lease planes from other airlines.
I'll be curious to see how this plays out — several weeks ago SpiceJet was supposed to start operating flights from India to the UK using Hi Fly A330-900neos, but the airline ended up postponing the route last minute.
If SpiceJet were to fly a 737 to the US, it would be even stranger than Ukraine International Airlines' short-lived plans to fly 737s from Kyiv to New York.
What do you make of SpiceJet's Delhi to New York plans?