In the interest of full disclosure, OMAAT earns a referral bonus for anyone that's approved through some of the below links. These are the best publicly available offers that we have found for each card. Opinions expressed here are the author's alone, not those of the bank, credit card issuer, airlines or hotel chain, and have not been reviewed, approved or otherwise endorsed by any of these entities. Please check out my advertiser policy for further details about our partners, and thanks for your support!
Recently Chase and Southwest Airlines introduced a new business credit card — the Southwest Rapid Rewards® Performance Business Credit Card — which complements their existing business card, as well as three personal cards.
The new Performance Business Card is the most premium Southwest credit card yet, and it has some truly awesome perks. So let's take a closer look at how the card works.
Southwest Performance Business Card Basics 
There are lots of things to love about the Southwest Performance Business Card — a massive sign-up bonus, excellent perks that can cover the cost of the annual fee over and over, and more. So let's take a closer look at how all of these perks work.
Performance Business Card Bonus
The Performance Business Card has launched with a huge welcome bonus. The card is offering 80,000 Rapid Rewards points after spending $5,000 on purchases within the first three months.
Value Of 80K Southwest Points
Southwest has a revenue based frequent flyer program, and as a general rule of thumb you can expect to get the following value:
Southwest Airlines Wanna Get Away fares cost 76-78 points per dollar
Southwest Airlines Anytime fares cost 78 points per dollar
Business Select fares cost 78 points per dollar
Those are general guidelines, though you will notice some variations. In other words, if redeeming for Wanna Get Away fares (which I'd recommend, since they're the best deal), you can generally expect to get about 1.3 cents of value per Rapid Rewards point.
That means 80,000 points can potentially get you over $1,000 worth of airfare on Southwest. If you have the Companion Pass (more on that below), you can potentially get twice as much value as that!
Earning Southwest Companion Pass
One of the best values in travel is the Southwest Airlines Companion Pass, and getting this card will get you over 70% of the way to earning it.
For those of you not familiar with Southwest's Companion Pass, it allows someone else to travel with you for the entire year. You still have to pay the taxes on their ticket, but the Companion Pass is valid on both award and revenue tickets. You can change your designated companion three times in a year, so you can potentially even use this for different people.
You can even use your Companion Pass to fly Southwest to Hawaii!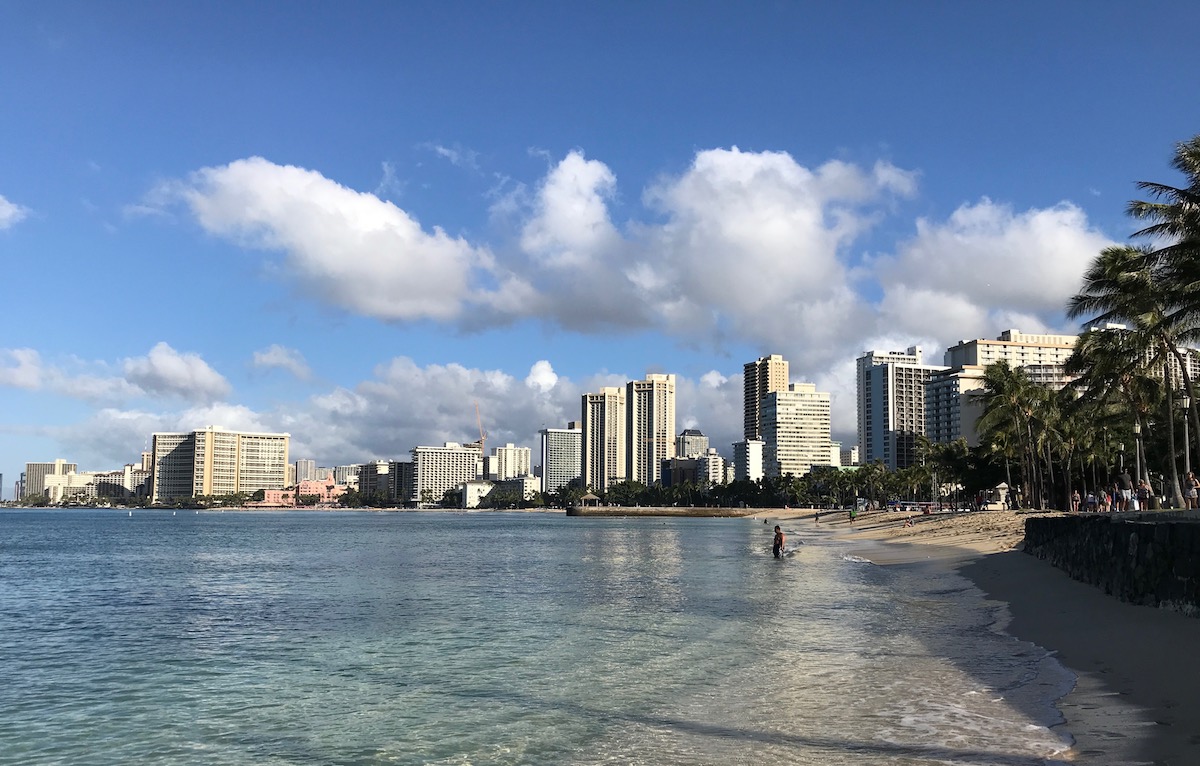 This is an outrageously good deal, and requires accruing 110,000 Rapid Rewards points in a calendar year (only certain types of points accrual qualify, and points earned with Southwest credit cards are among those).
Southwest Performance Card Eligibility
You're potentially eligible for this card if you don't currently have any Southwest business card, and if you haven't received a new cardmember bonus on a Southwest business card in the past 24 months.
You can have any of the Southwest personal cards and they won't impact eligibility for this card.
This card is also subjected to the 5/24 rule.
Southwest Performance Card Annual Fee
The Performance Business Card has a $199 annual fee, making it the highest annual fee Southwest card. However, it also comes with plenty of perks that justify it, in my opinion, including what's possibly by favorite benefit offered by any Southwest card ever.
There is no cost to add authorized users on the card.
Southwest Performance Card Rewards Structure
The Southwest Performance Business Card offers some potentially useful bonus categories, as follows:
Earn 3x points on Southwest Airlines purchases
Earn 2x points on social media and search engine advertising, internet, cable, and phone services
Earn 1x points on all other purchases
The card has no foreign transaction fees, so it's a good card to use for purchases abroad.
While I wouldn't use this card for everyday spending, it could be worth putting some spending on the card to earn Companion Pass.
Southwest Performance Card Perks
While the Southwest Performance Business Card has one of the best bonuses we've ever seen on a Southwest Airlines credit card, there are a lot of perks that make this card worth keeping long-term. So let's take a closer look at those.
9,000 Anniversary Bonus Points
Just for having the Performance Card you'll receive 9,000 Rapid Rewards points on your account anniversary every year. As I said above, Southwest points get you up to ~1.3 cents of value per point, so that's the equivalent of up to ~$120 in airfare.
Four Upgraded Boardings Per Year
Just for having the Performance Card you get four upgraded boardings per anniversary year, when available.
You'll be reimbursed for the purchase of up to four upgraded boardings in positions A1-15. This can be purchased at the departure gate or ticket counter on the day of travel. You can use this on four different occasions, or if you prefer you can use them on a single flight (if you're traveling with three others).
It can take up to eight weeks for these to be reimbursed, though typically you'll find it posts faster than that.
The price of upgraded boardings varies by flight, so it's hard to put a dollar value on this benefit.
Inflight Wifi Perks
This card has a pretty incredible wifi benefit. Southwest Airlines charges $8 per device for wifi access, and for having the Performance Card you get an $8 credit daily. So if you fly Southwest every single day you could get this credit up to 365 days per year.
Just charge the fee to your card, and a statement credit will automatically post. This is a huge value.
Global Entry Or TSA Pre-Check Credits
For having the Performance Card you receive a credit of up to $100 towards TSA Pre-Check or Global Entry. You can take advantage of this benefit once every four years.
Why You Should Register For Global Entry Over TSA Pre-Check
If you are going to take advantage of this perk, I'd highly recommend registering for Global Entry over TSA Pre-Check. For those of you not familiar, TSA Pre-Check gets you expedited US security screening, while Global Entry gets you expedited US immigration clearance.
So why should you register for Global Entry and not Pre-Check? Because Global Entry also comes with TSA Pre-Check, while the inverse isn't true (signing up for TSA Pre-Check doesn't get you Global Entry).
I registered for Global Entry for the first time in mid-2011, and wrote about my experience at the time. Global Entry is valid for five years, and I renewed my membership in 2016.
Is The Southwest Performance Card Right For You?
If you have a small business and fly Southwest with any frequency then the Performance Card is a no brainer. To start, the card has an incredible welcome bonus that could get you well over $1,000 worth of travel on Southwest (and potentially way, way more).
On an ongoing basis the card is worth it as well. It has a $199 annual fee, but offers 9,000 points per year (which I value at ~$120, plus four upgraded boardings per year, an incredible wifi benefit, and more. This card should pay for itself for anyone who flies Southwest with any frequency.
Quick Comparison: Southwest Performance Card vs. Premier Card
In addition to the Southwest Performance Business Card, Southwest also has the Southwest Rapid Rewards® Premier Business Credit Card. How does that card compare?
The Southwest Premier Card:
Has a welcome bonus of 60,000 Rapid Rewards points after spending $3,000 within three months (so it's 20,000 points lower)
Has an annual fee of $99
Offers 6,000 points on your anniversary every year
On the most basic level, the Performance Card has an annual fee that's $100 higher, but it offers:
A welcome bonus that's 20,000 points better (which I value at ~$260)
An additional 3,000 points on your anniversary every year (which I value at ~$40)
Four upgraded boardings per year
A daily $8 wifi credit, which could be hugely valuable if you fly Southwest often
And that's only the beginning. Personally I absolutely think the Performance Card is worth the premium.
Southwest Performance Business Card Summary
The new Southwest Performance Business Card is exceptional. It has a massive welcome bonus, and in my opinion is well worth it for anyone who flies Southwest with any frequency, thanks to the annual points bonus and the wifi credit, among other benefits.
If you want to learn more about the Southwest Business Performance Card or apply, follow this link.