Las Vegas has long been a challenging market for both Hyatt and Starwood, which are the two chains I'm most loyal to. They've had a limited footprint in the market, though have had a creative solution for dealing with that:
Neither was a perfect solution, but was certainly better than the previous situation in Las Vegas. Personally I've been staying at MGM properties for my visits to Las Vegas, since I find the MGM partnership to be a bit more useful, and also prefer MGM properties to Caesars properties.
I still have been wishing all along that we had a "real" Hyatt or Starwood property in Las Vegas that was decent. Heck, I've gone as far as staying at the Hyatt Place Las Vegas in order to fulfill my addiction!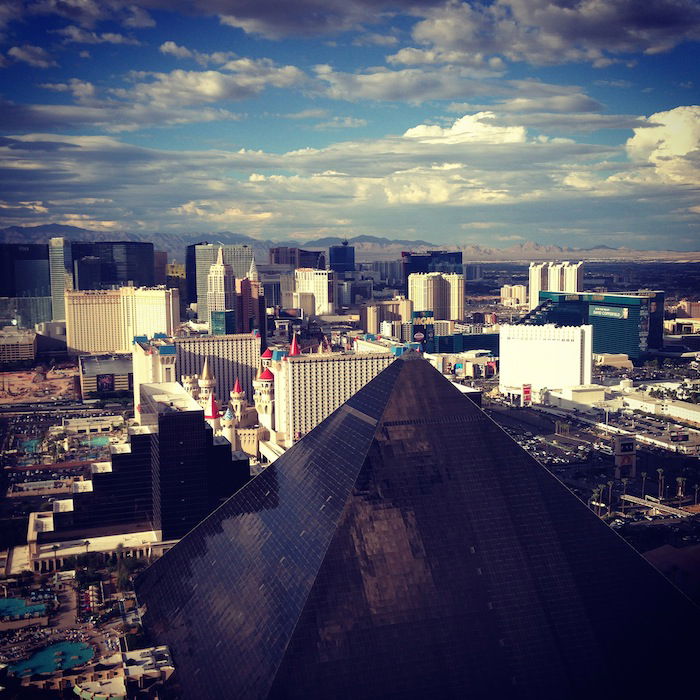 Anyway, it looks like there's some great news for Starwood loyalists, as Starwood has just announced their single largest addition of hotel rooms in North America post-recession.
The 1,600+ room SLS Las Vegas will be turned into a Starwood Tribute Portfolio property by the end of 2015, and the 289-room LUX Tower will be turned into a W Hotel upon the completion of a renovation in 2016.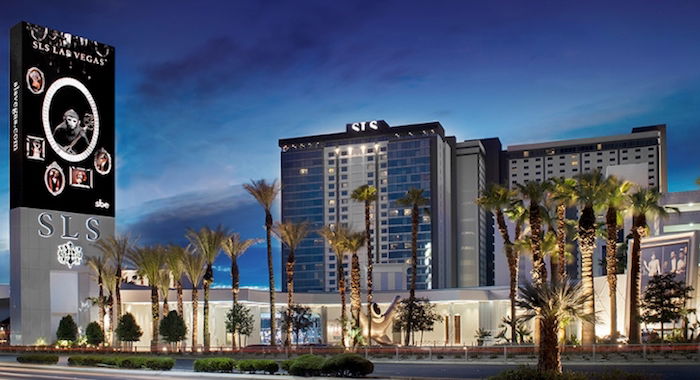 The SLS Las Vegas is presently a Hilton Curio Collection property, so that branding will be dropped. However, since the hotel is really branded as an SLS, I don't think too much work should be required to convert it.
Here's what we know about Starwood's acquisition:
Starwood Hotels & Resorts Worldwide, Inc. today announced its single largest addition of hotel rooms in North America since pre-recession with the signing of SLS Las Vegas on the world-famous Las Vegas Strip and Sahara Boulevard. Owned by Las Vegas Resort Holdings, LLC, the three distinct hotel towers, encompassing more than 1,600 guestrooms and suites, will be branded by the end of this year under Starwood's recently launched Tribute Portfolio, while the 289-room "LUX Tower" will be converted to a W Hotel upon completion of a renovation in 2016. The W Las Vegas conversion will include the addition of a W Living Room (the W brand's take on the traditional hotel lobby), a dedicated entrance for W guests, nearly 14,500 square feet of new W-branded meeting and event space, signature Away® Spa, FIT®state-of-the-art fitness center, and an exclusive outdoor WET® pool deck and bar. The other two hotel towers, comprising 1,324 rooms, will be operated as SLS Las Vegas, a Tribute Portfolio Resort.

"SLS Las Vegas, with some 1600 rooms, is a milestone addition to Starwood, growing our total footprint worldwide by nearly half a percent with a single signing," said Adam Aron, Chief Executive Officer ofStarwood Hotels & Resorts on an interim basis. "This is a perfect example of what Tribute Portfolio was designed to do—bring the power of Starwood to great independent hotels, while giving our Starwood Preferred Guest® members and global guests more access to sought after destinations around the world. It also allows us to debut our iconic W brand on the world famous Las Vegas Strip, an incomparable stage for the dynamic energy and vibrant scene of W Hotels."
This is a huge win for Starwood and fantastic news, even if the SLS doesn't get the best reviews in the world.

I've always been a bit confused about the branding decisions SLS made:
The SLS Beverly Hills belongs to Starwood's Luxury Collection
The SLS Las Vegas has up until now belonged to Hilton's Curio Collection
The SLS South Beach has been independently run
With the SLS Las Vegas joining the Starwood family, maybe the SLS South Beach will follow as well.
Bottom line
Even though the SLS Las Vegas doesn't get amazing reviews, I'm excited to check it out once it's converted into an SPG property. I like the SLS brand in general, so coming in with the right expectations I think it'll be a very nice addition.
I'm also excited about the LUX Tower being converted into a W Hotel. Hopefully the renovation addresses some of the issues of the property. Now we just have to wait and see what categories these hotels will be for redemptions.
What do you make of Starwood's acquisition of the SLS Las Vegas? Will this acquisition impact your interest in staying there?
(Tip of the hat to Mike)