Starwood today announced their latest hotel brand, called Tribute Portfolio Hotels & Resorts.
Tribute Portfolio will be Starwood's 10th brand and second collection of independent hotels, after The Luxury Collection.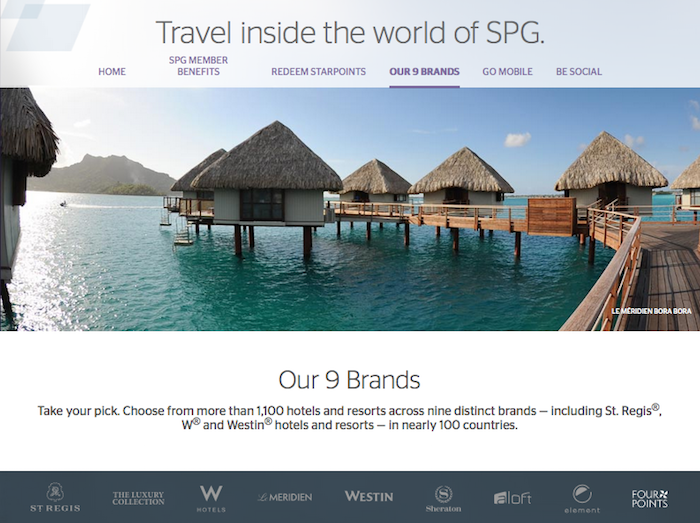 What makes Tribute Portfolio different? Well, the brand has the motto "Stay Independent," and the goal is that the Portfolio will consist of independent hotels which don't otherwise fall under one of the other SPG "umbrellas."
This is something I'm really excited about as a Starwood loyalist. I love the elite perks, points, and consistent experience I get when staying at a Starwood property, but I like staying at something that feels a bit more "local." The way I see it, Tribute will combine the best of both worlds, giving me the elite perks and points I'm addicted to, while allowing me to stay at an "independent" hotel.
Tribute Portfolio will be focused on four star hotels, so is intended to be a slightly more mid-range portfolio than The Luxury Collection.
So far five Tribute locations have been announced. The first Tribute property will be the Royal Palm South Beach Miami.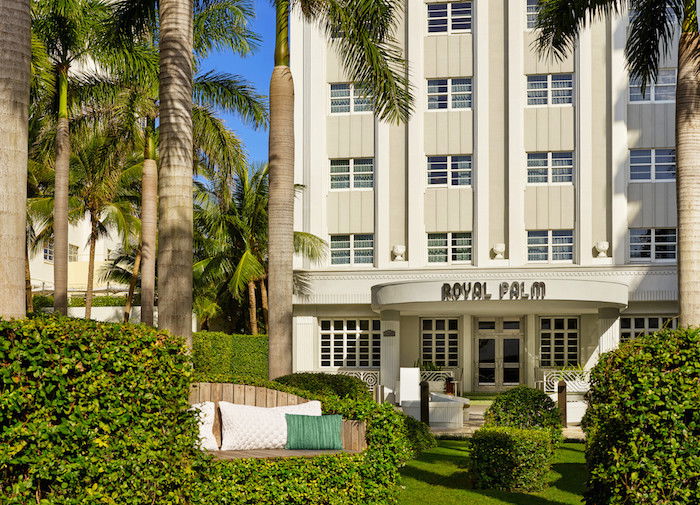 Royal Palm South Beach Miami, a Tribute Portfolio property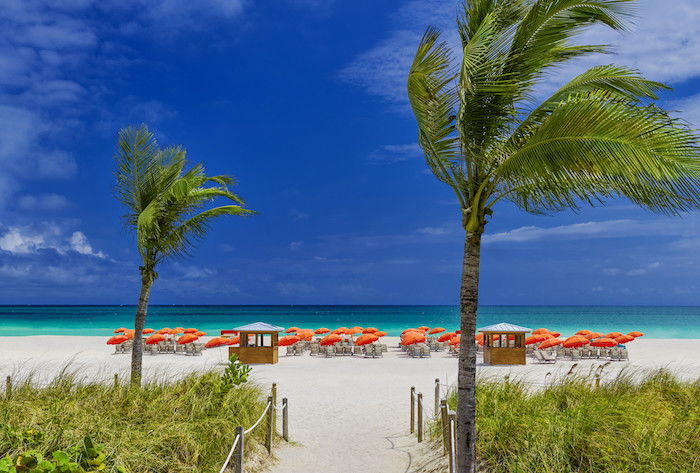 Royal Palm South Beach Miami, a Tribute Portfolio property
That will be followed by new hotels in Asheville, North Carolina, Nashville, Tennessee, Savannah, Georgia, and Charleston, South Carolina. Those are pretty strategic markets, given that they're all cities which offer a lot of local flair.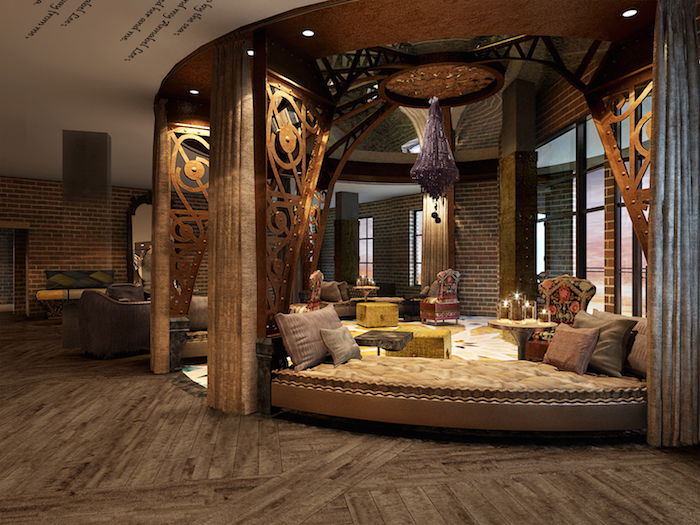 Savannah's first Tribute Portfolio property, set to open in 2016
By 2020, Starwood hopes to have 100 Tribute Portfolio properties (although the brands will under the Marriott umbrella as of August 2018). The focus will initially be on having properties in North America and Europe, though that's expected to grow globally over the years. Starwood doesn't plan to rebrand any existing SPG hotels as Portfolio properties, but rather hopes to acquire new hotels with the brand. This includes existing hotels as well as new builds.
Here's what Starwood's CEO had to say about the new Tribute Portfolio:
"With Starwood's history of brand innovation, design leadership and our leading global high-end footprint, we believe Tribute Portfolio will be an exciting solution for hotel owners of distinct properties who wish to maintain their independent spirit, yet benefit from Starwood's powerful distribution, loyalty and sales platforms," said Adam Aron, Starwood's Chief Executive Officer. "Our mission with Tribute Portfolio is very simple: bring great hotels in great destinations to our loyal SPG members, who make up nearly half of all Starwood stays."

Aron continued, "We recognize that independent hotels also attract guests who are not already affiliated with SPG. Tribute Portfolio will provide a clear opportunity for us to grow our SPG member base and deliver more loyal guests across all of our Starwood hotels worldwide."
I think this brand is absolutely brilliant. Let me explain:
Hotels aren't really selling to consumers
There are lots of misconceptions about how the major hotel chains operate. A lot of people assume Hilton, Hyatt, Starwood, etc., all own their hotels. That's simply not the case. A vast majority of the hotels are owned by separate investment companies or franchisees, and the major hotel brands simply have management contracts for the hotels. They basically get a percent of the revenue in exchange for managing, marketing, and selling the hotels using their "proven" methods.
There are too many hotel brands
The 10 largest hotel chains have over 100 brands. I "do" airline and hotel loyalty programs for a living, and I can't keep up with the brands anymore.
I couldn't tell you the difference between a Hyatt Place or a Hyatt House. Or the difference between a Candlewood Suites or Staybridge Suites. And I don't even know what Even Hotels are. And Canopy and Curio — what are those? And Autograph, Edition, amd Moxy… huh?

But ultimately the major hotel chains don't directly have so many brands because they think it's what consumers want, but rather because that's how they can market to hoteliers. "Hey, you should totally build a hotel we can manage under our new brand. It's totally different than anything else we have as of now." Because after all, when you already have a few hotels in a city, the way to get someone to "buy" into your brand is to create a new one which promises to be unique.
That's why Tribute Portfolio is brilliant
The above is precisely why I'm excited about Tribute Portfolio. Starwood is basically telling hotels "we like you just the way you are, but we think you can sell more rooms at higher costs if you join our brand."
And as a consumer I'm excited about the prospect of staying at something which feels like an independent hotel while getting room upgrades, late check-out, complimentary breakfast, Starpoints, elite qualifying stay/night credits, etc.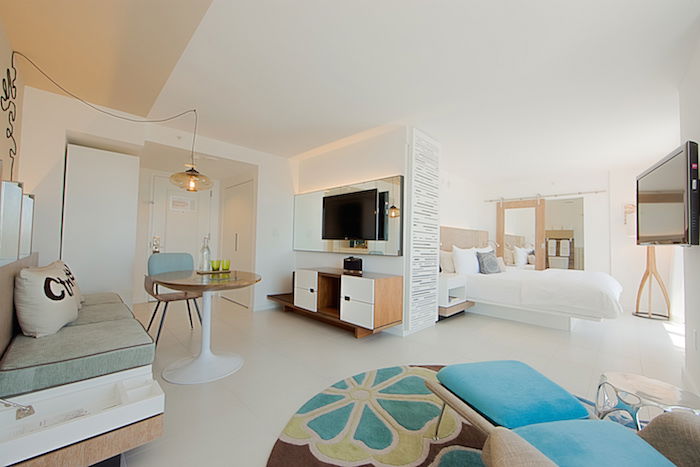 Royal Palm South Beach Miami, a Tribute Portfolio property
The way I see it, we don't need more "cookie cutter" chains, but rather a collection of independent hotels where we can still expect somewhat of a consistent elite experience.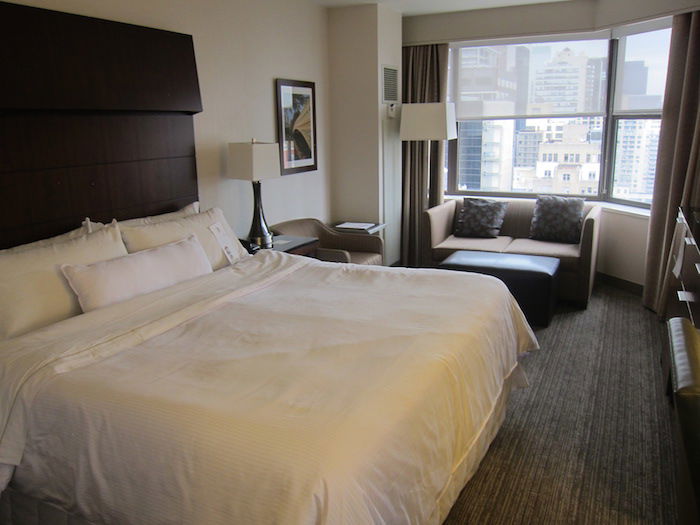 Nice (but predictable) cookie cutter Westin
As Starwood's SVP of Brand Management explains:
"Nearly 50% of upper upscale hotels in the U.S. are independent, and likewise, 60% of four star hotels globally are not affiliated with a brand flag. This provides Starwood with a vast landscape to grow Tribute Portfolio," said Dave Marr, Senior Vice President of Brand Management, North America and Global Brand Leader for Tribute Portfolio. "In speaking with many owners, it is clear that they welcome the opportunity to partner with Starwood to enhance the performance of their independent hotels. They are attracted to the benefits that will come from the power of SPG and our high-end Starwood sales customers coupled with the flexibility of minimal brand specific standards."
Starwood Tribute bottom line
This is the first hotel brand in a while that I'm really excited about. As far as I'm concerned we don't need more "themed" hotel brands, but rather need more independent hotels where we can still earn points and get some level of consistency in terms of elite benefits, etc.
This is a win-win for us points loyalists and the brands. There's no arguing that belonging to a global hotel portfolio drives up room rates long term, which is good for the hotels and management companies. And at the same time, as a consumer I'm willing to pay a premium for staying at a chain hotel where I receive perks in exchange for my loyalty.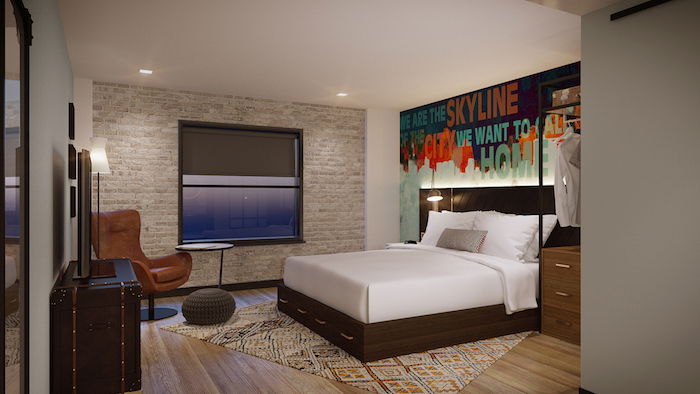 Nashville's first Tribute Portfolio property, set to open in 2016
What do you think about Starwood's new Tribute Portfolio?