In mid-November, Singapore Airlines KrisFlyer launched its first ever transfer bonus for converting US credit card rewards points. This promotion was due to expire yesterday, but has now been extended. Let's go over everything you need to know.
KrisFlyer's 15% credit card transfer bonus
The Singapore Airlines KrisFlyer program is offering a 15% bonus when you convert credit card rewards points into KrisFlyer miles:
This is valid for credit card rewards converted into Singapore Airlines KrisFlyer miles by January 16, 2021
In order to be eligible you need to convert enough points to earn at least 10,000 KrisFlyer miles in one transaction
There's no cap to how many bonus miles you can earn with this campaign
Since the promotion is being offered directly by KrisFlyer, you won't actually see the bonus reflected on the bank transfer page, but rather will only see it in your KrisFlyer account
There's no registration required

The promotion page specifically lists all the programs by country that are eligible, so specific to the US, the following transferable points programs are eligible: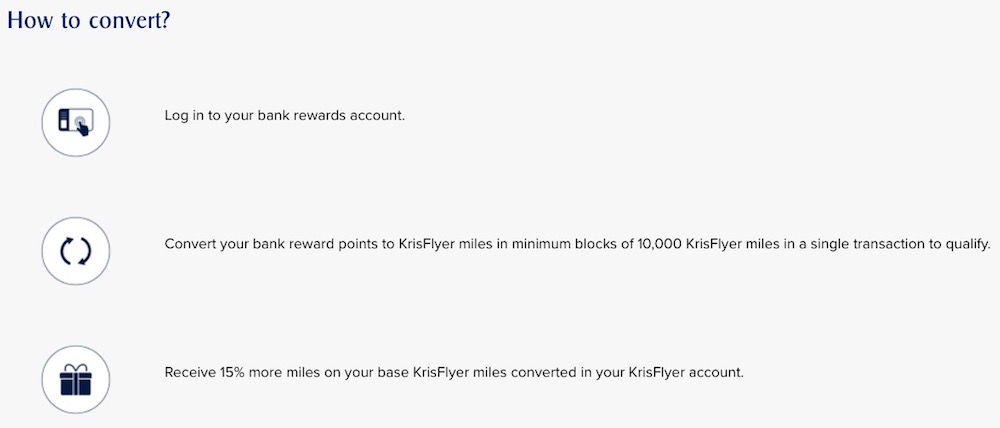 Should you transfer points to Singapore KrisFlyer?
There are two major things reasons to consider taking advantage of this promotion:
Bonuses like this are rare; I don't ever recall seeing a transfer bonus from a major US transferable points program to Singapore KrisFlyer
Singapore Airlines primarily restricts premium cabin long haul award space to members of its own KrisFlyer program, so if you want to redeem for these products, this is your best bet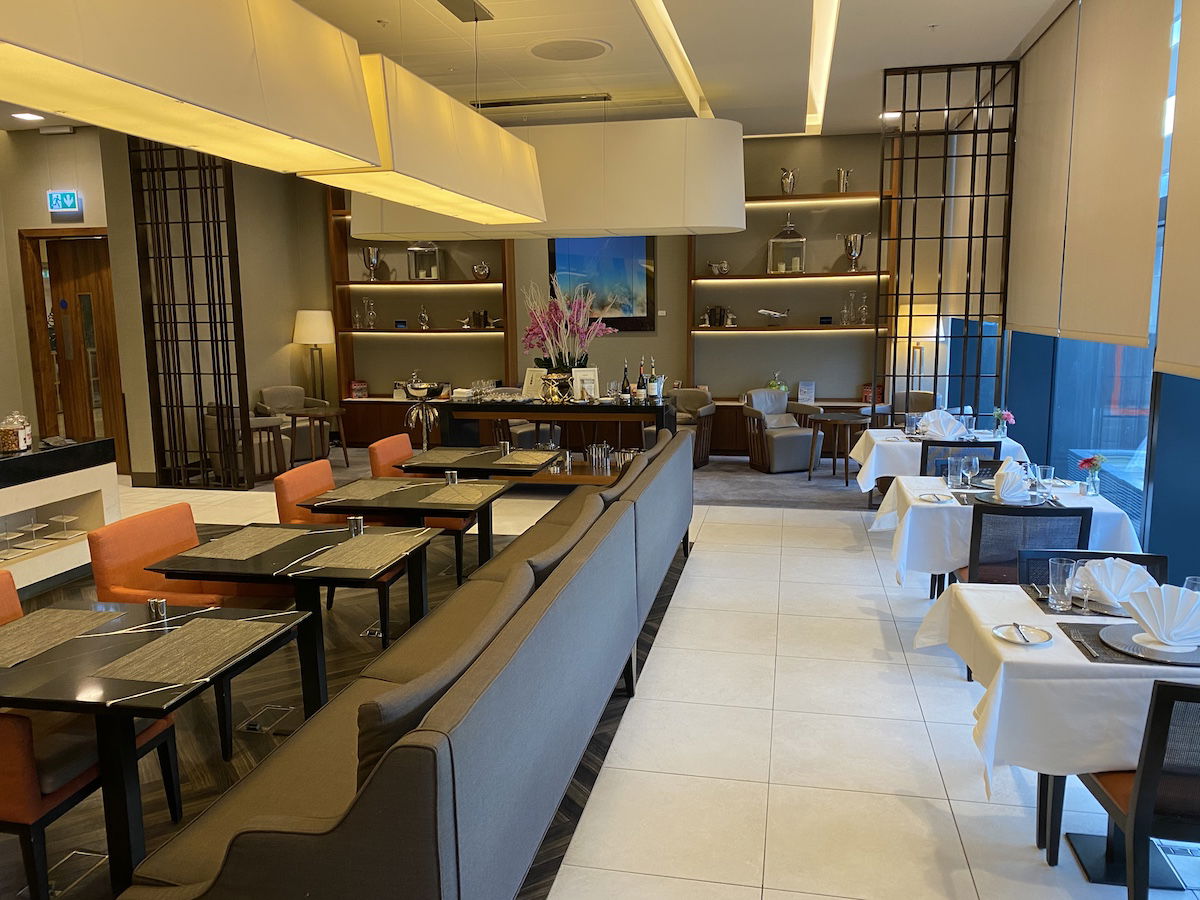 Singapore Airlines Lounge London Heathrow
That being said, there are also reasons not to take advantage of this promotion:
Singapore's borders are currently closed, Singapore Airlines is operating a skeleton network at the moment, and it's anyone's guess when the airline will increase operations
Singapore Airlines Suites & first class is currently zeroed out through October 31, 2021, and that could be extended even further
Historically KrisFlyer miles expire 36 months after they're earned, regardless of any qualifying activity (with the pandemic they could be extended, but it's not a sure bet)
The beauty of transferable points currencies is the flexibility that they give you, and you lose all that flexibility when you transfer them to one particular partner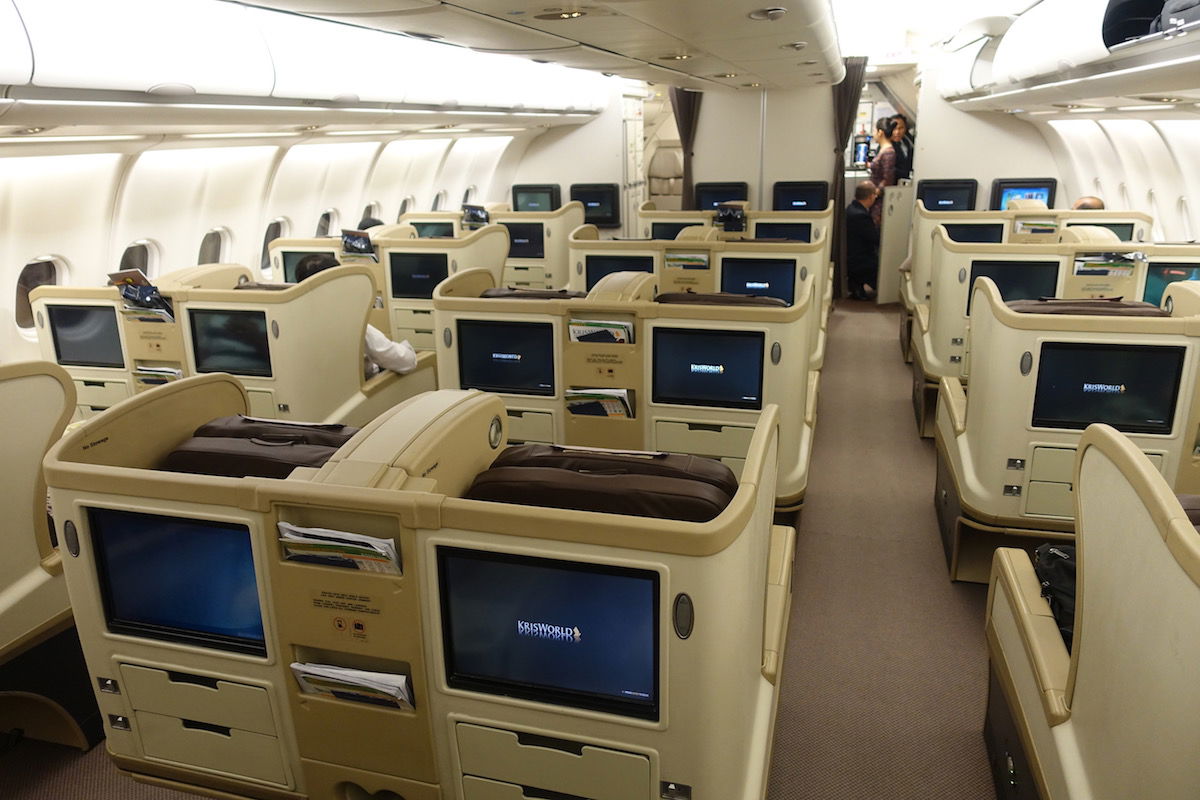 Singapore Airlines' A330 business class
Personally this promotion isn't enough to tempt me, but I'm sure others will feel differently. The way I view it:
If coronavirus weren't a thing, I could see myself speculatively transferring some points to KrisFlyer with this bonus
Under current circumstances I'd need closer to a 50% bonus to make any sort of a speculative transfer, personally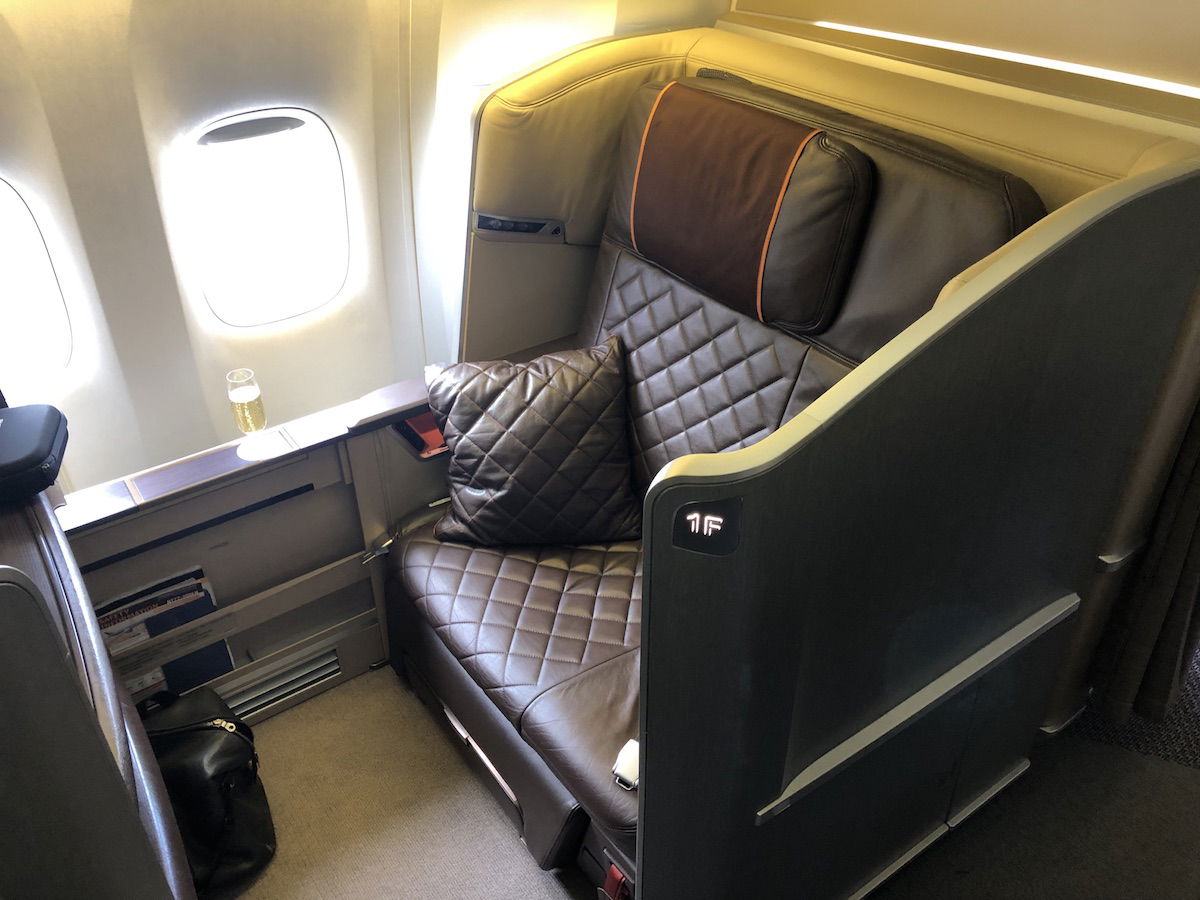 Singapore Airlines' 777 first class
Bottom line
Right now you can earn a 15% bonus when you convert credit card rewards into Singapore KrisFlyer miles. While this opportunity is rare, I'm not sure it's worth giving up the flexibility of transferable points for a 15% bonus. But that's just my take, and others may feel differently.
Do you plan on taking advantage of this KrisFlyer transfer bonus?