Update: Here's a full explanation from an airport representative regarding the official policy for accessing terminals at Changi Airport.
I briefly interrupt my trip report to bring you a "live" update from Singapore. I'm flying Cathay Pacific to Hong Kong, and wanted to check out the new Qantas First Lounge.
Want to guess how many buses and trains I took to make this happen? 10 (T-E-N). Why? Because Changi Airport has some arbitrary, inconsistent rules when it comes to boarding passes.
The Premise
Cathay Pacific operates out of Terminal 4 at Changi Airport, while the Qantas Lounge is in Terminal 1. The two terminals are connected airside, past immigration.
One thing that makes Terminal 4 unique is that it has a central security checkpoint, rather than security being at each individual gate (as it is in the rest of the terminals). That shouldn't matter, though, since you're allowed to access any terminal with a valid boarding pass, but apparently only if you're willing to jump through some hoops.
Round 1: No Mobile Boarding Passes
I had my Cathay Pacific mobile boarding pass and headed to the Terminal 1 security checkpoint. There the officer informed me that I could only clear security here when flying an airline out of Terminal 4 if I had a paper boarding pass. A mobile boarding pass didn't qualify.
Huh? I figured this wasn't the officer's fault, so wasn't about to argue with her. Now that I think about it, I remember a situation in the past that involved complications with mobile boarding passes at Changi, though I forgot the exact details.
"Okay, so if I go to Terminal 4 and get a boarding pass printed I can come back here and go through security?"
"Yes."
Round 2: Trains, Buses, Buses, And Denials
Getting between Terminal 1 & Terminal 4 isn't fast or seamless. You first have to take the SkyTrain to Terminal 2, which is easy enough.
From there you walk a bit, and then you have to take a bus to Terminal 4. The bus isn't particularly pleasant. They wait until the bus fills up to the point that you feel like you're on a Tokyo subway during rush hour.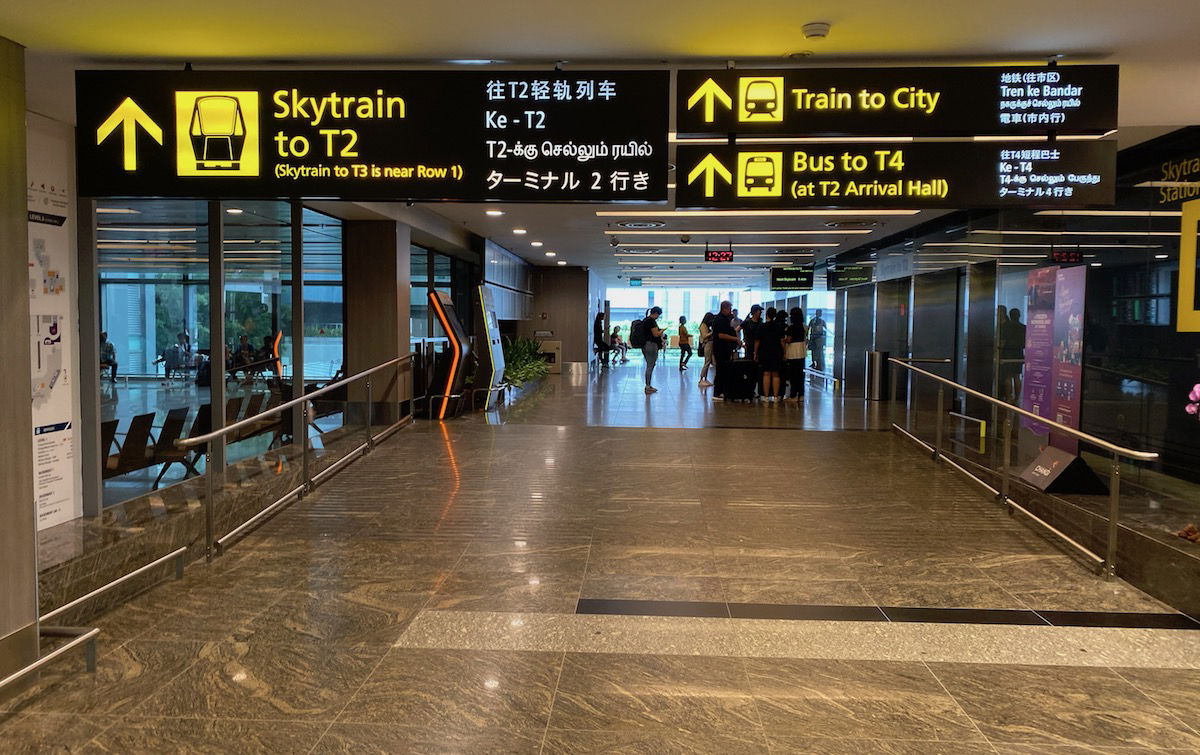 It took a total of 30 minutes for me to get to Terminal 4.
I had my boarding pass printed at the Cathay Pacific counter, and took the bus back to Terminal 2. Why didn't I just enter through Terminal 4? Because I'd still have to take a bus and train, and I'd have to clear security an extra time.
Furthermore, I wasn't convinced they'd let me go from Terminal 4 to Terminal 1, while a security officer had at least confirmed to me I could clear directly at Terminal 1.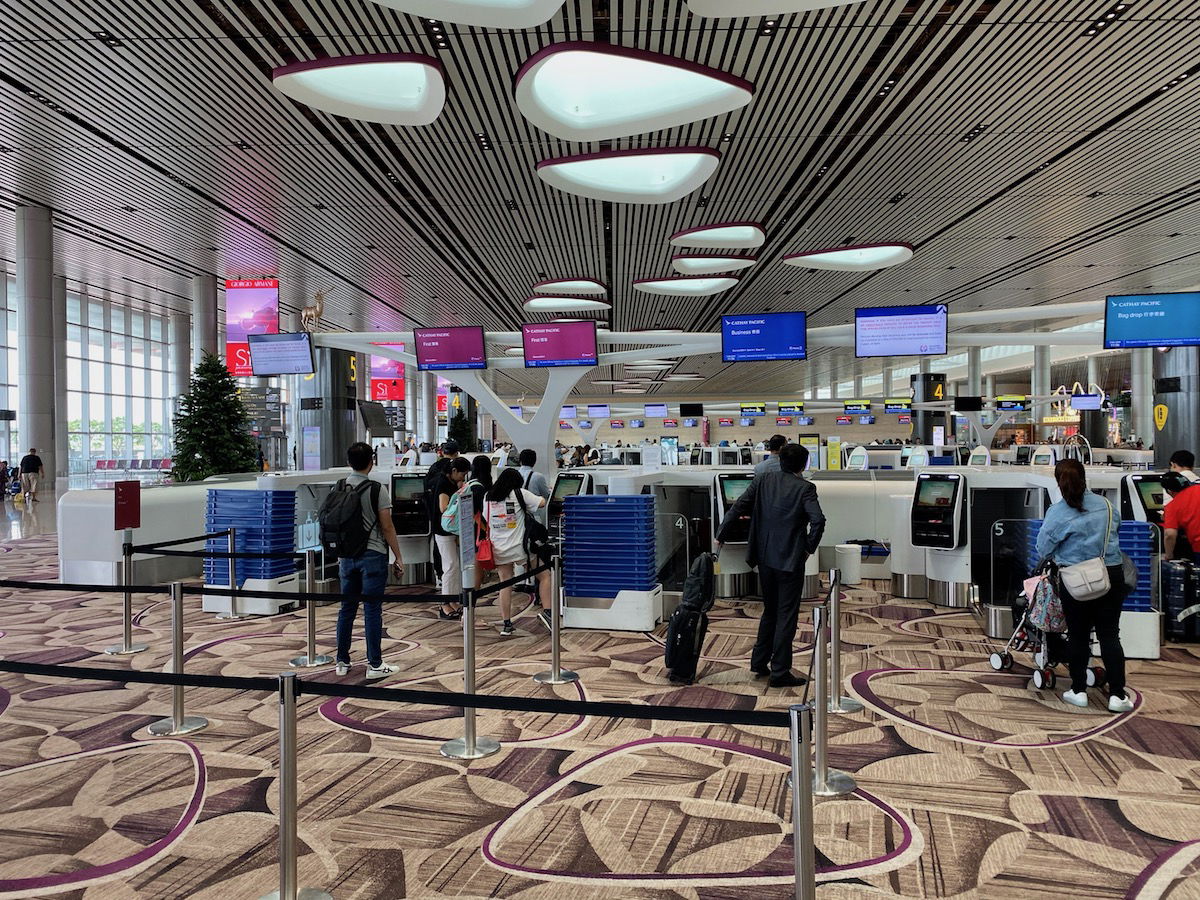 I took the bus to Terminal 2, and decided to try and go through immigration there (since Terminal 1 & Terminal 2 are easily connected airside).
"No, if you fly from Terminal 4 then you can only clear security there."
That contradicts what the previous officer told me…
Back To Terminal 1 We Go!
Okay, this was getting ridiculous. At this point I figured I might as well go back to Terminal 1 and find the same officer who denied me the first time, since it seemed quicker at that point.
I took the SkyTrain back to Terminal 1 and found her. Great!
She looked at my boarding pass.
"This doesn't work, you need to have the airline stamp on the boarding pass."
"What airline stamp?"
"They need to stamp this."
"But you told me I just needed a paper boarding pass to clear here, and I got the paper boarding pass."
"Sorry."
Again, I figured arguing with her wouldn't help.
Back To Terminal 4 We Go!
Then I went through the whole annoying process again — I took the SkyTrain to Terminal 2, and then took the overcrowded bus to Terminal 4, which took nearly 30 more minutes.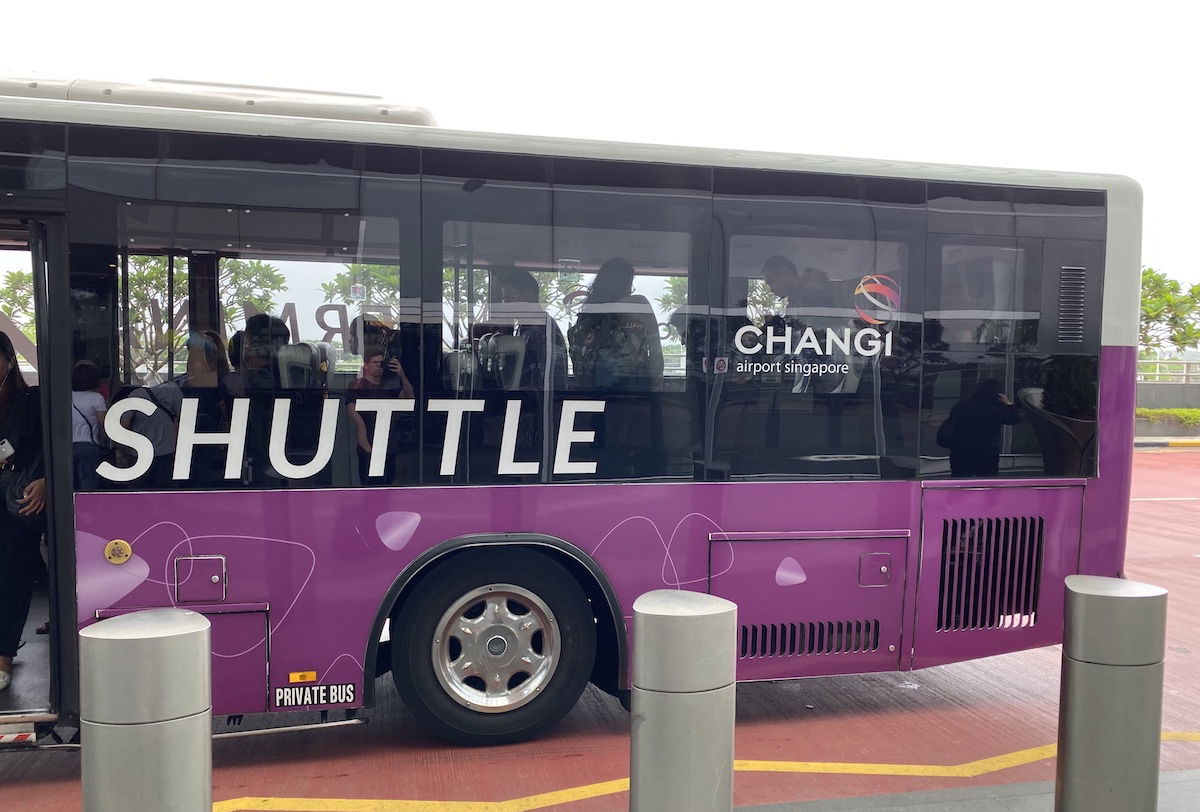 Back To Terminal 1 We Go!
At that point I cleared security and immigration in Terminal 4, and then tried to find the transfer bus.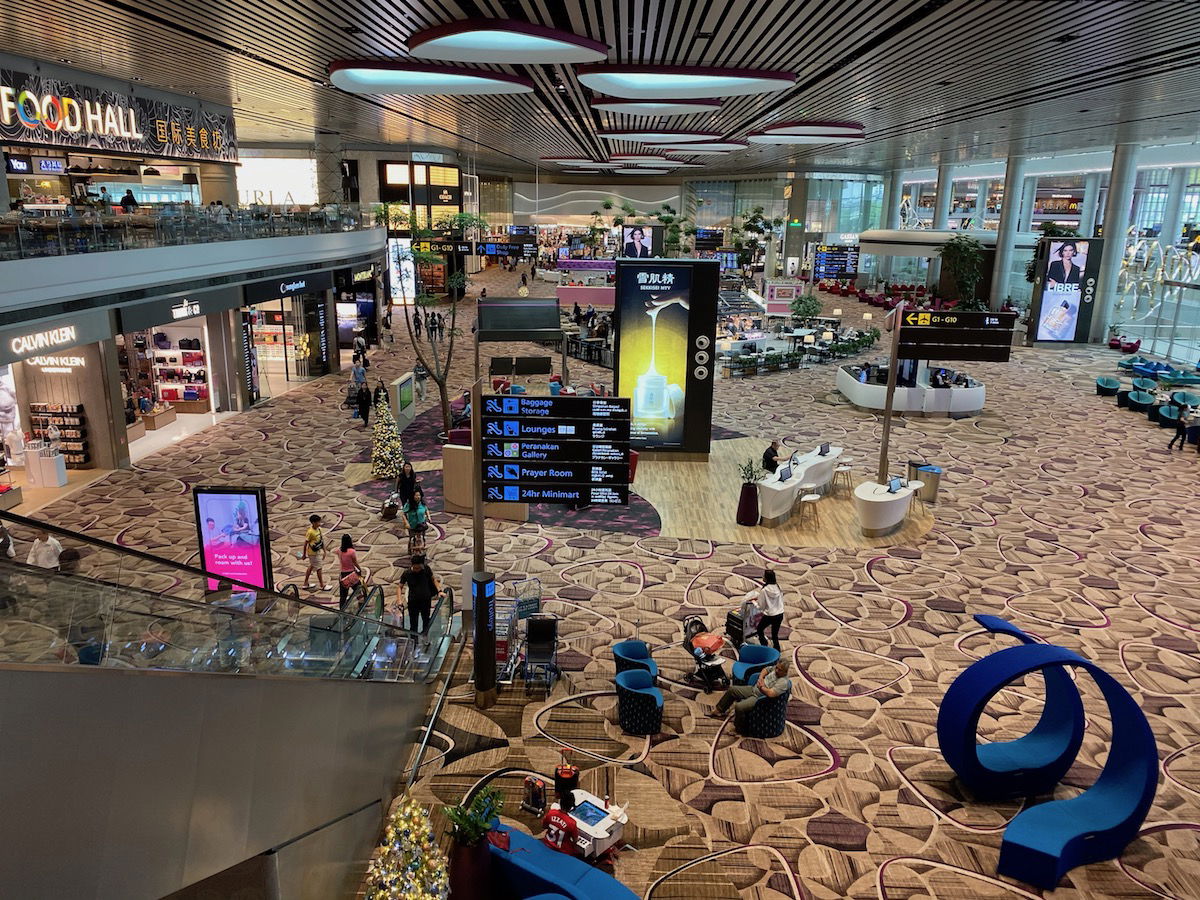 From Terminal 4 there's only a bus running to Terminal 2, and it only runs every 24 minutes. So I had to wait a while, but fortunately I found it.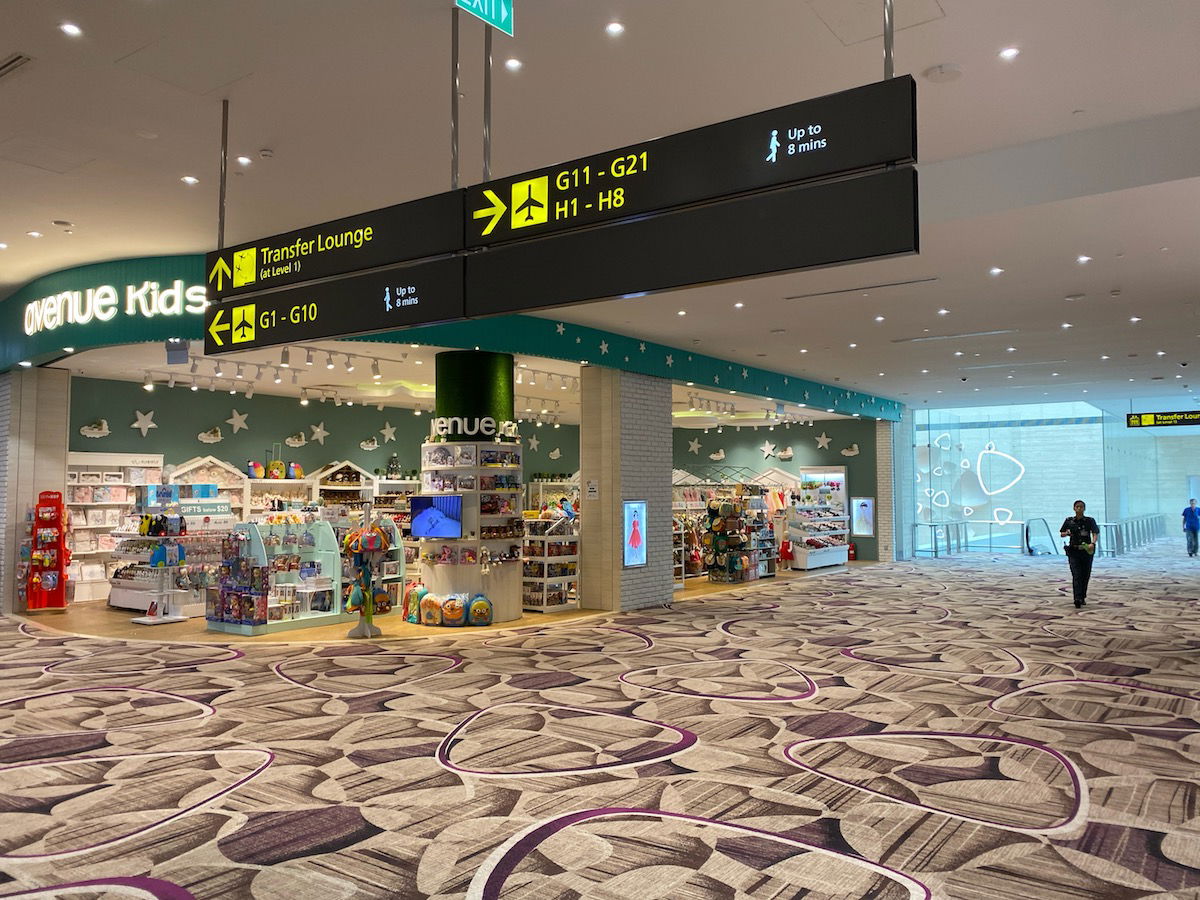 I was at least thrilled to not be denied, since at this point I was fully expecting that I could only go between terminals during a leap year while doing a handstand.
After that long wait and bus ride, I took the SkyTrain back to Terminal 1.
Then after using the Qantas Lounge I had to go through that same process again, taking the SkyTrain to Terminal 2, and then the every-24-minute-bus to Terminal 4.
Bottom Line
I'm more amused by the whole situation than anything. I wasted over two hours due to an arbitrary rule and misinformation. What should have been a single bus ride and single train ride turned into a total of 10 train and bus rides.
I guess this isn't surprising in Singapore, a country that has a lot of rules. But at some point you have to wonder just how silly these are. I can't clear security in Terminal 1, but I can clear security in Terminal 4, then go to Terminal 2, and then go to Terminal 1? Is that airline stamp suddenly not important anymore?
Alrighty then…
On the plus side, I'm happy to report that the Qantas First Lounge was very much worth visiting… wow!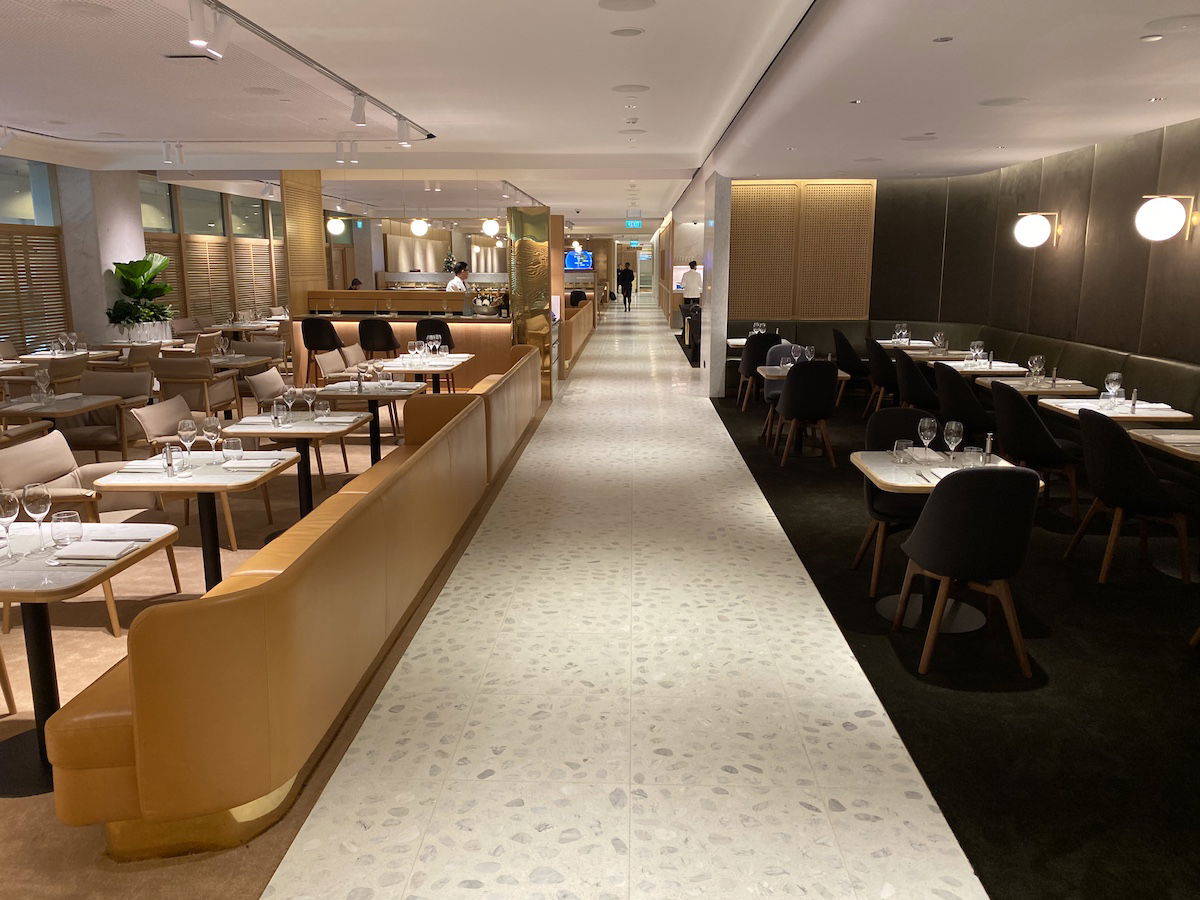 Has anyone else dealt with Singapore's arbitrary boarding pass & terminal rules?