A couple of weeks ago I wrote about the absurd situation I faced when trying to access a terminal at Singapore Changi Airport.
What Happened To Me At Changi Airport?
I suggest checking out the previous post, but essentially I was traveling out of Terminal 4 on Cathay Pacific, but wanted to go to Terminal 1 to check out the new Qantas First Lounge.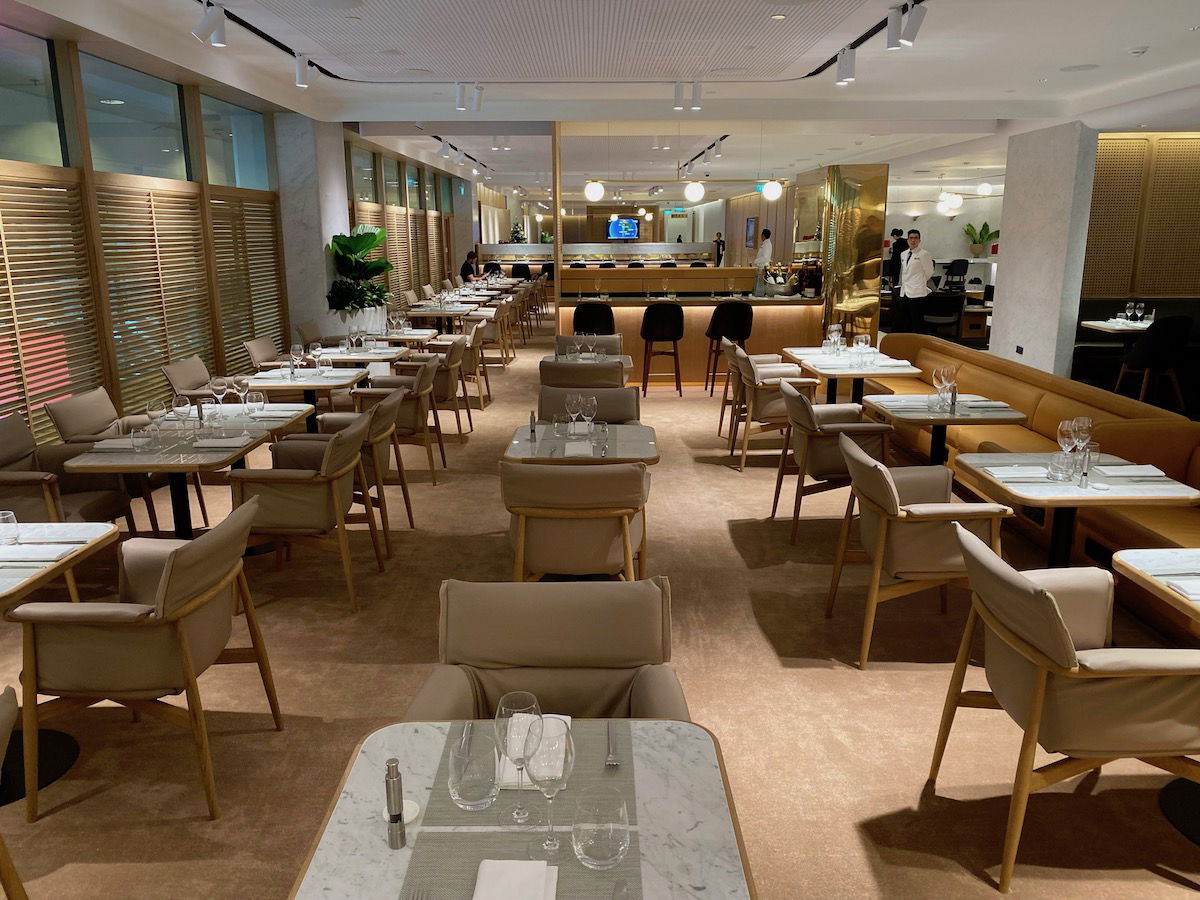 This whole mess was worth it to visit the Qantas First Lounge
Long story short:
I tried to use my mobile boarding pass to clear security at Terminal 1, but was told I needed a physical boarding pass (which to me seems like a silly rule, but fair enough)
I then went to Terminal 4 to get a physical boarding pass, and then went to Terminal 2 to try to clear security, only to be told that I couldn't clear security at a different terminal
Then I returned to Terminal 1, where the same agent who initially told me I needed a physical boarding pass now informed me that my boarding pass didn't qualify because it didn't have a stamp (even though I was never told the boarding pass needed to be stamped)
Of course they're within their rights to have frustrating policies, though what annoyed me was the misinformation I was given by the security agent. Fortunately in the end I made it to the Qantas First Lounge, though the process literally took over two hours.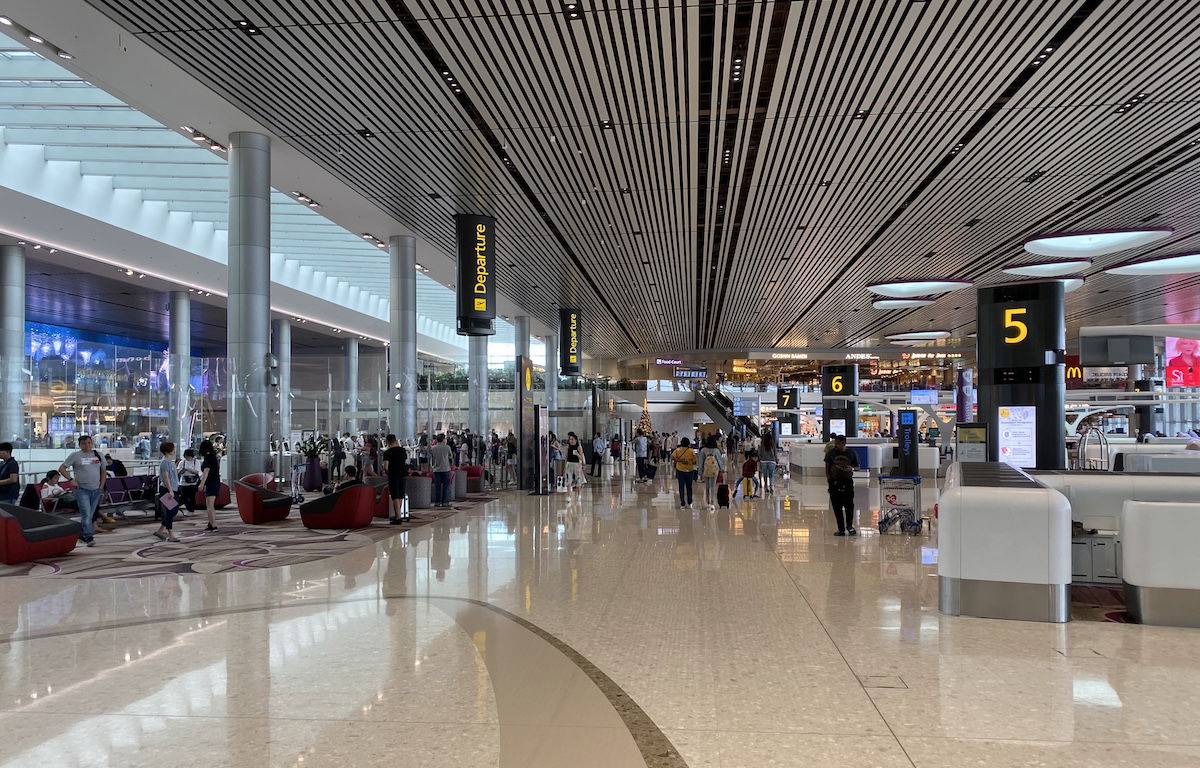 Changi Terminal 4 check-in
Airport Terminal Access Clarified
While I shared how I ended up finally making it to Terminal 1, a representative from Changi Airport reached out to clarify the actual policy for accessing terminals. I think it's more important than ever to understand this, especially with the number of passengers departing the airport who wish to visit the Jewel, which is landside.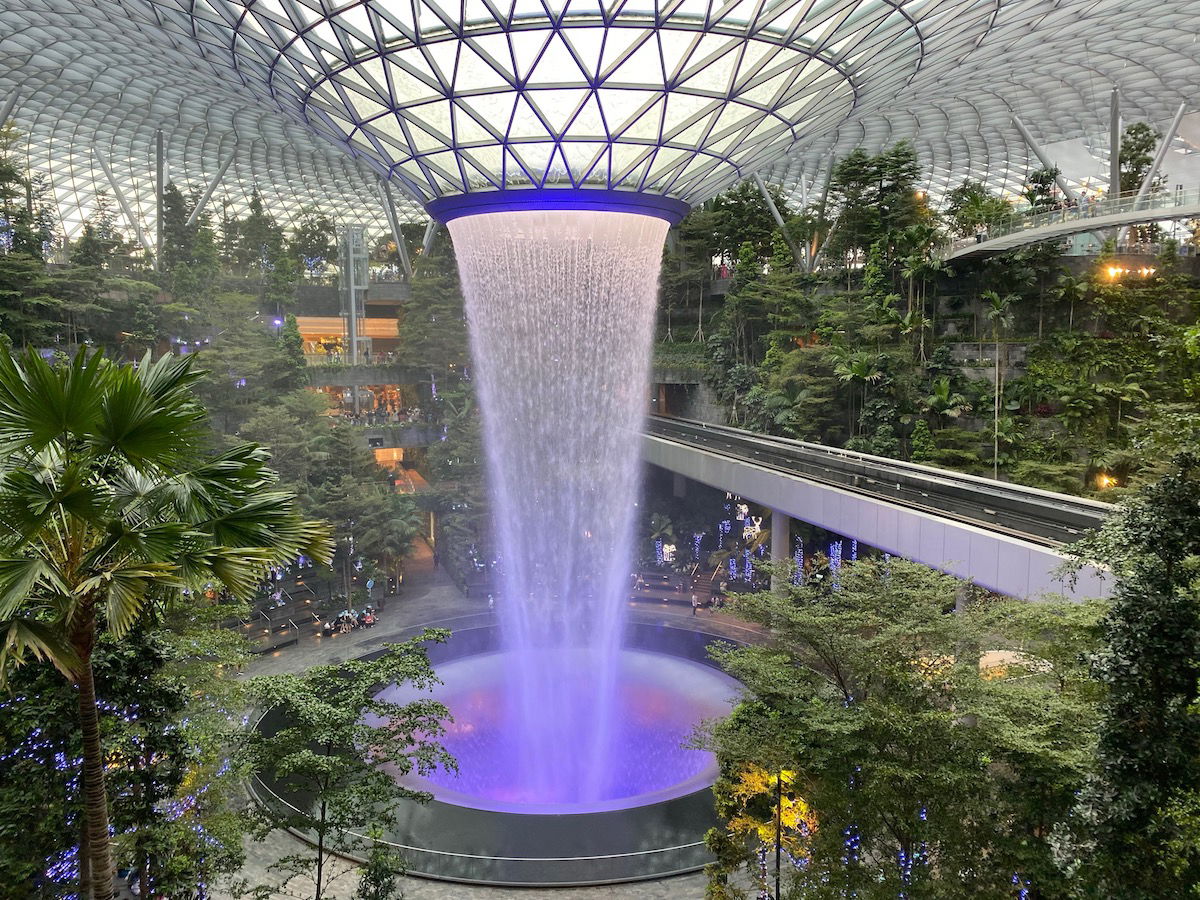 The Jewel at Changi Airport
So here's the explanation of terminal access from a Changi representative, which is extremely helpful in managing expectations:
Boarding Pass Rules: Passengers may enter the transit zone (post-immigration) within 24hrs of their upcoming flight with a passport and a validated boarding pass from the airlines. As a security control measure, all non-agent issued boarding passes (kiosk printed/home printed/mobile printed) must be authenticated by the airline either manually (a stamp by the airline's check-in counter agent), or via an electronic reconciliation system which the airlines must be subscribed to. As Cathay Pacific is not subscribed to this latter service outside of T4, our security staff had directed you to obtain a stamp on the boarding pass. We have since briefed our security staff to ensure that they communicate clearly to passengers on the required steps to validate a non-agent printed boarding pass.

We recognise that your readers who travel with Cathay Pacific out of Changi Airport Terminal 4 may wish, as oneworld elite members, to use the Qantas or British Airways lounges in Terminal 1. Our advice to them is to proceed to the Early Check-In desk at Level 1 of Jewel Changi Airport, either to check in or to have their boarding pass endorsed. Once this is done, they can proceed to Immigration in Terminal 1.

Travel between T4 and T1-3: Passengers departing from T4 can access T1 to T3 to use the facilities. Typically, T4 passengers access T1 to T3 via the airside after entering T4 transit. We note the feedback regarding the frequency of the airside shuttle service and will look at how we can improve the service.
This is helpful, so hopefully anyone in a similar situation in the future can benefit from this info. If you're departing from Terminal 4 but want to access different terminals (which is the only problematic scenario, since Terminal 4 isn't easily connected to the other terminals), either:
Go to the early check-in desk in the Jewel and make sure you get a printed boarding pass with a stamp on it, and then you can clear security at T1-T3
Go to T4 and clear security there, and then take the airside bus, which will allow you to access other terminals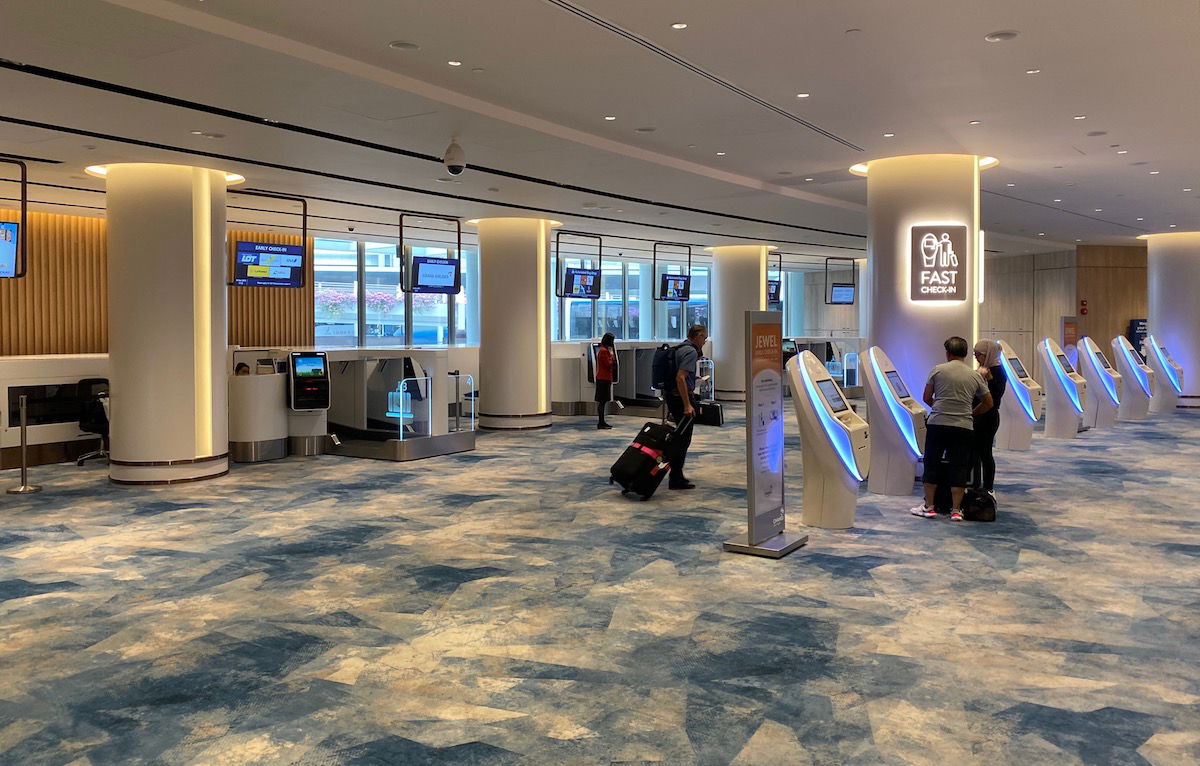 Early check-in desk at the Jewel
The option of going to the early check-in desk is definitely going to be the most efficient option, given that the shuttle between T4 and T1-T3 doesn't run that often. Just make sure you get your boarding pass stamped, so don't use a mobile kiosk.
Bottom Line
I'm happy that once and for all I know the rules when it comes to accessing the terminals at Changi Airport. More than ever before I feel like people will be trying to access different terminals at Changi, given the location of the Jewel, which has been popular with visitors.
Up until now the issue has been the lack of clear rules and information, so hopefully this settles it once and for all. While I don't fully understand the logic of these rules, ultimately I'm grateful just to understand what they are.