In December of 2013, with no notice, United removed Singapore award inventory from United.com. Singapore makes consistent award space available to all their Star Alliance partners, but the reimbursement rates can vary by airline.
Singapore awards have continued to be available over the phone (as part of a very onerous process that requires patience and paying a phone booking fee), so the speculation was that United was removing Singapore flights from their web interface to reduce the number of bookings without blocking Singapore awards all together.
Well, apparently that policy has changed, because overnight Singapore award space is now appearing on United.com.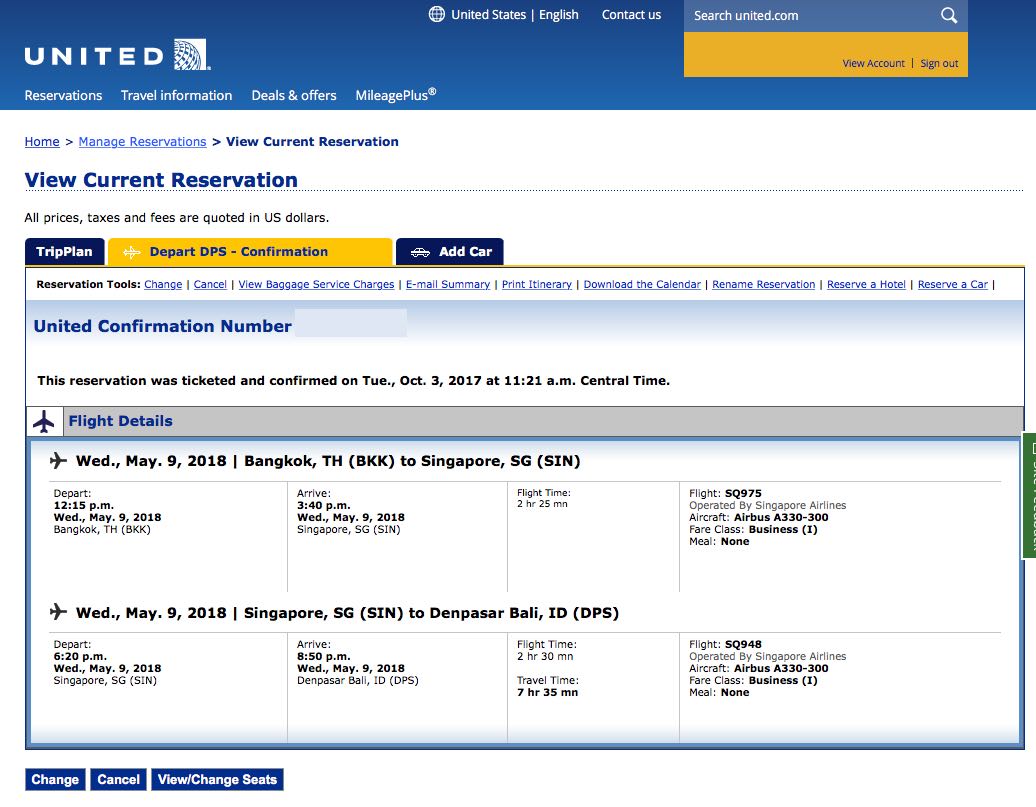 Before you get too excited, this doesn't reflect a change in Singapore's policies or award availability. So you're still not going to see long-haul premium cabin award inventory, or A380 inventory on any route — Singapore doesn't make that space available for Star Alliance redemptions.
But economy space is generally bookable, and in the markets where Singapore does offer premium cabin redemptions to the Star Alliance, you can book business class as well.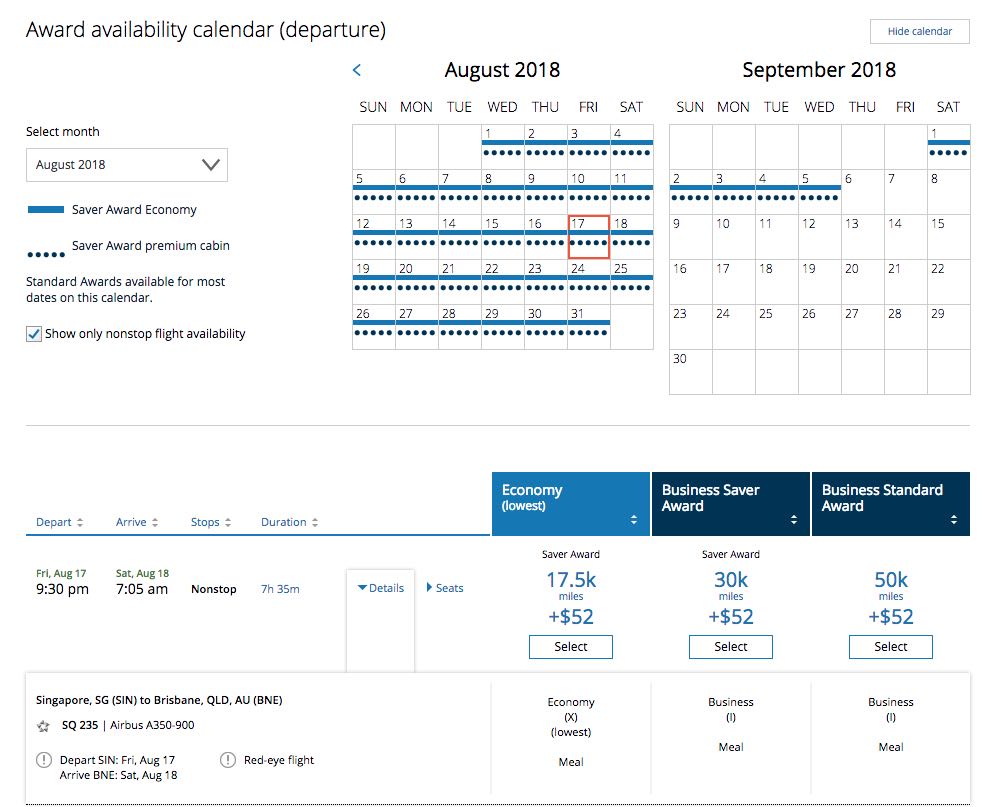 Economy and business class award space on Singapore's A350 to Brisbane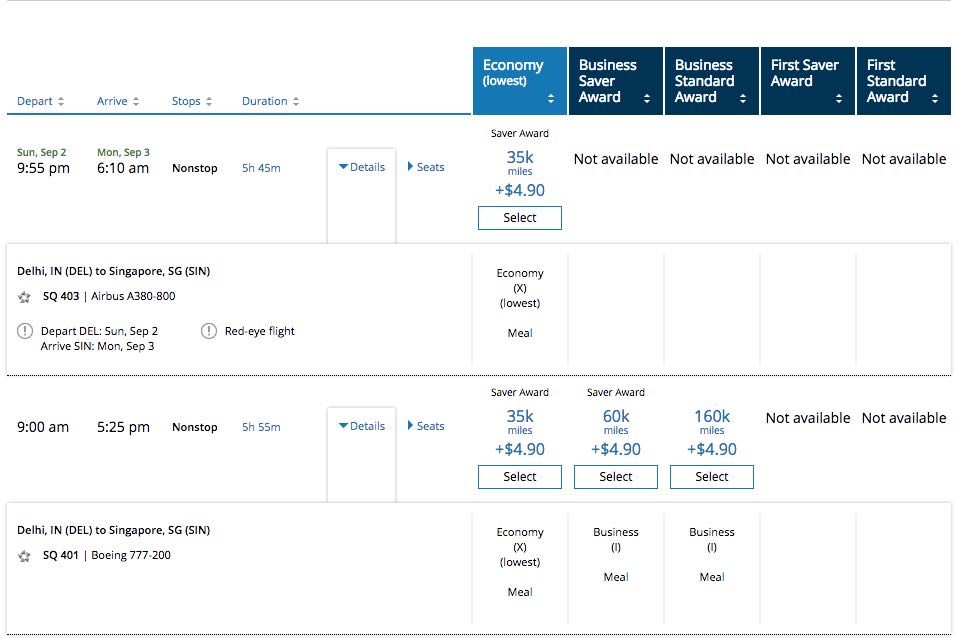 Routes served by both 777-200s and A380s will only offer business class space on the 777
This makes leveraging the Excursionist Perk much easier
Last year United eliminated stopovers and replaced them with the "Excursionist Perk." At the same time, they tightened their website logic and made it more difficult for agents to manually price awards. This has made it very difficult to utilize Singapore flights for complicated awards – both for customers and phone agents.
Now that Singapore space is available online, routes that are primarily served by Singapore are much simpler to include as an Excursionist Perk. Say, for example, that you wanted to fly from New York to Bangkok via Taipei, spend some time in Singapore before traveling to Bali, then fly back to Los Angeles.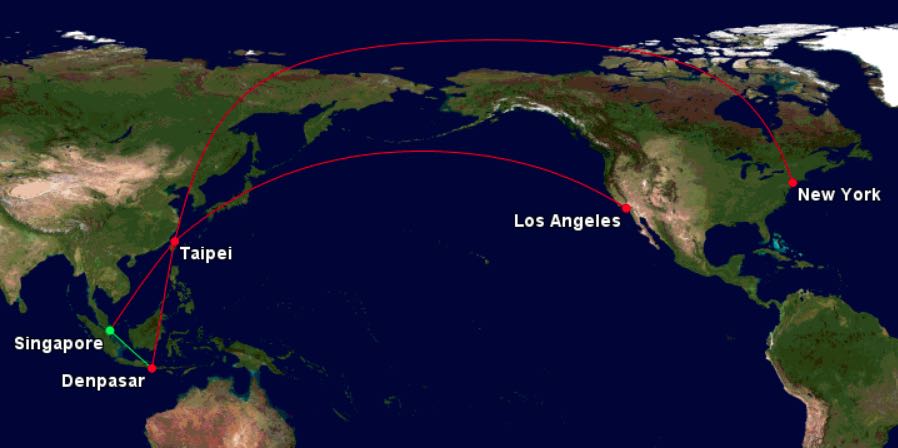 Flight map via gcmap.com
This is a perfectly legal award, and the Singapore to Denpasar segment should be included for no additional miles. And while you've been able to book this previously, it's been a painful hassle.
Now, you can easily price it online: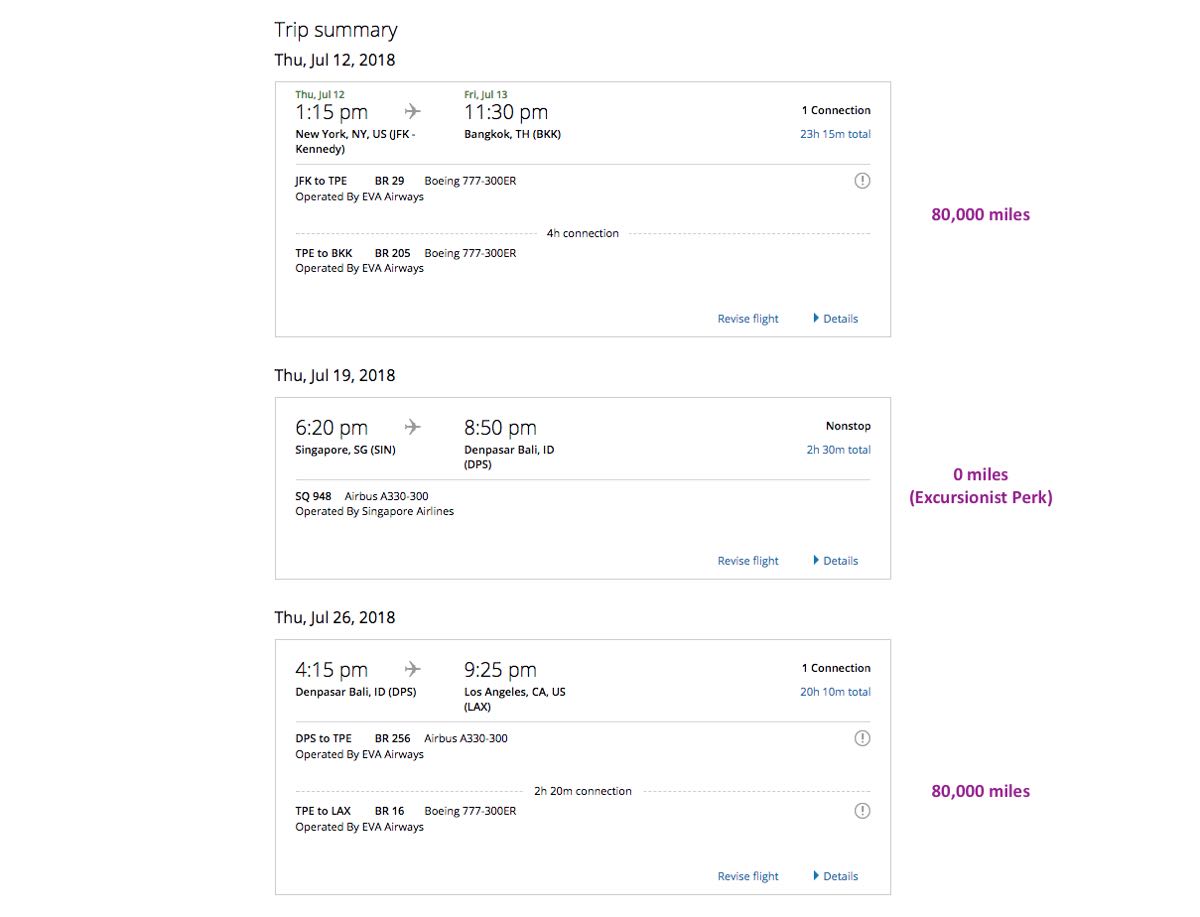 So this seems like a customer-friendly change, and I hope it sticks.
Bottom line
This is a change that is good for y'all, and maybe less good for me (you know how I like spending time on the phone with airlines).
Singapore has a great business class product, and there are quite a few routes where they dominate the market, so it's good to see United making it easier for their customers to book that space.
What do you think? Happy to see SQ space online, or sad about the increased visibility of awards?