Last May I wrote about how Singapore Airlines was planning on introducing new Suites Class & Business Class products in 2017, when they take delivery of their next batch of A380s. When people think of quality airlines, Singapore Airlines is probably one of the first which comes to mind. That's because they've historically been a leader with innovation.
They were the first airline to offer a double bed on a commercial plane, with the introduction of their A380 Suites Class.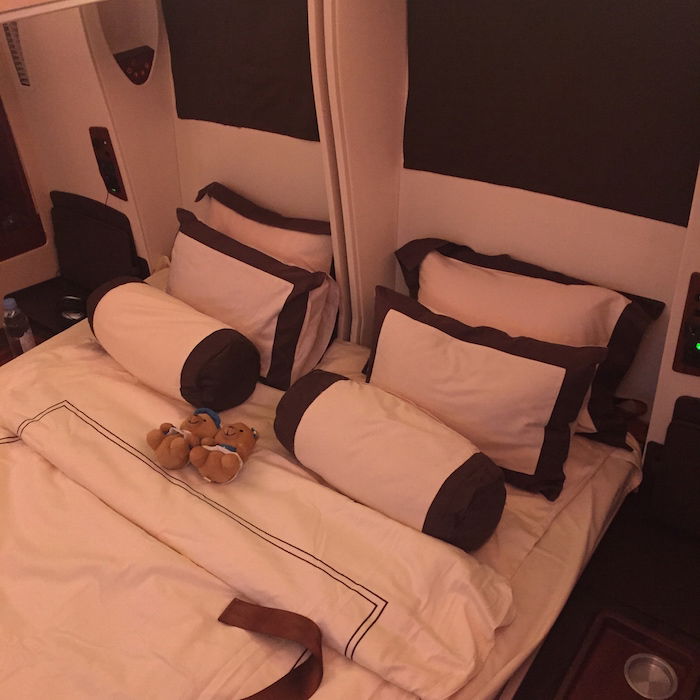 Even the business class product they introduced nearly a decade ago is still cutting edge, and better than many of the first class products out there.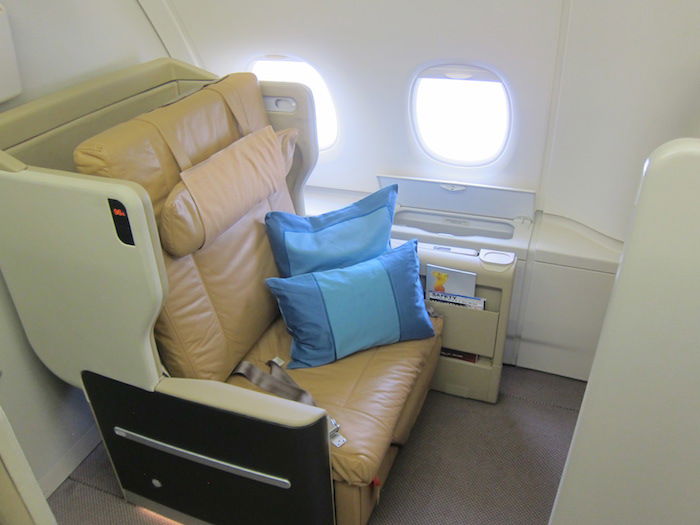 Despite their already up-to-date products, Singapore is always one-upping themselves. In 2013 Singapore Airlines announced that they would refresh the cabins on their Boeing 777-300ERs.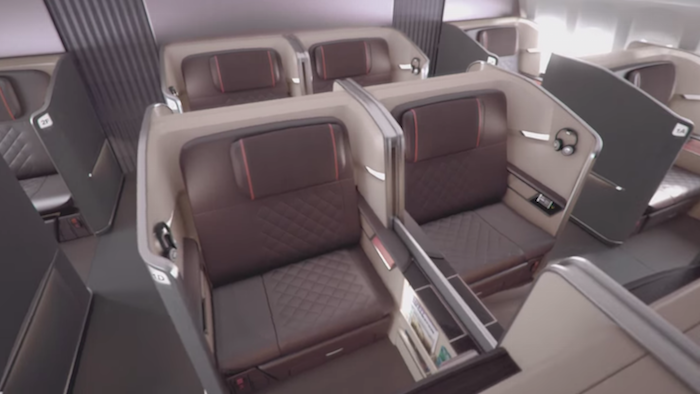 Singapore Airlines refreshed first class 777-300ER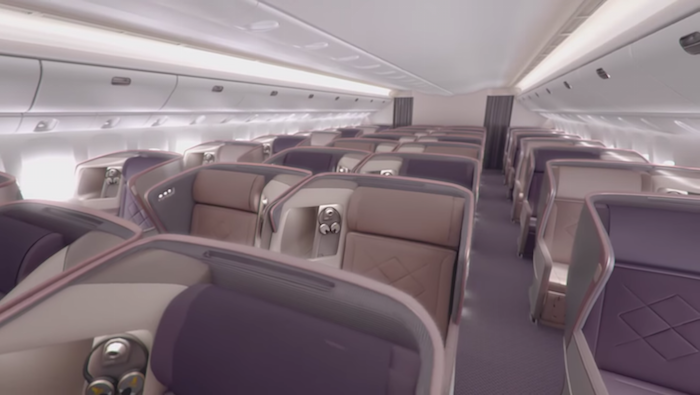 Singapore Airlines refreshed business class 777-300ER
And then as I reported last year, Singapore Airlines was planning on refreshing their A380 cabins in 2017, when they take delivery of their next batch of A380s. Singapore Airlines presently has 19 A380s in their fleet, and will take delivery of a further five starting in 2017.
The exact details of the new product weren't announced at the time, and they're still not being announced, as Singapore Airlines loves keeping their innovations secret for as long as possible.
While we don't have further information about the products as such, the new Suites Class cabin will lead to a reduction in seat count. Per AusBT, Singapore Airlines' CEO, Goh Choon Phong, revealed at the airline's A350 handover ceremony in Toulouse that the newly delivered A380s will feature fewer first class suites. The plane presently has 12 seats in Suites Class, so it'll be interesting to see what that number is reduced to.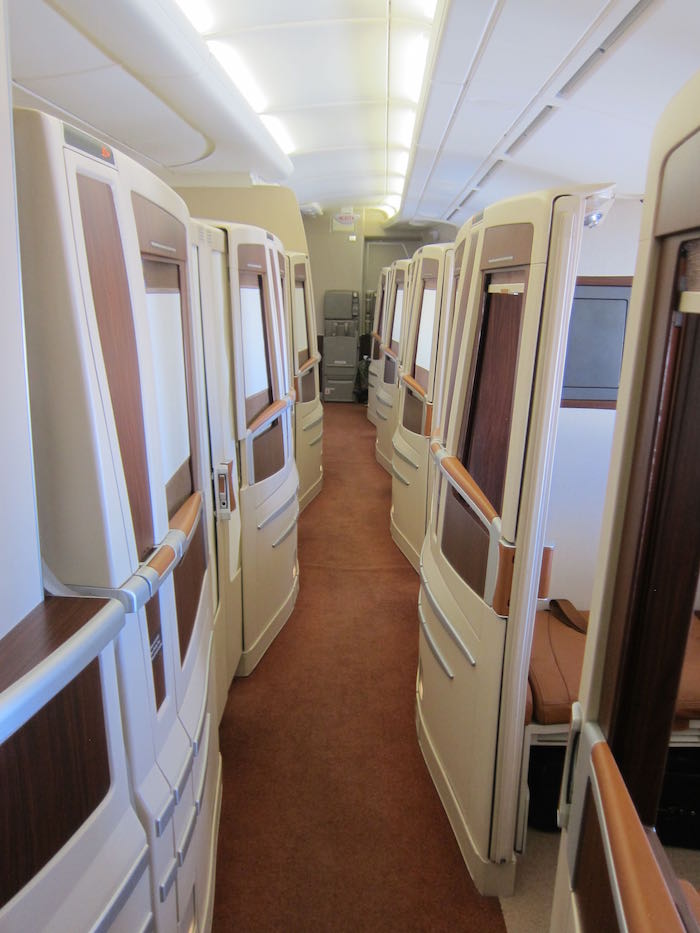 This definitely isn't good news for those looking to redeem miles or upgrade. Keep in mind that Singapore Airlines is reducing the seat count in 777-300ER first class from eight seats to four seats. This is greatly reducing the amount of award availability, which shouldn't come as a surprise.
While the reduction in Suites Class seats might not be as drastic, it will almost definitely impact award availability.
I'll be very curious to see what Singapore Airlines' new Suites Class product looks like. Singapore Airlines was the first airline to take delivery of the A380 almost 10 years ago, and they really innovated when they introduced it.
In the meantime we've seen Emirates add showers to their A380s…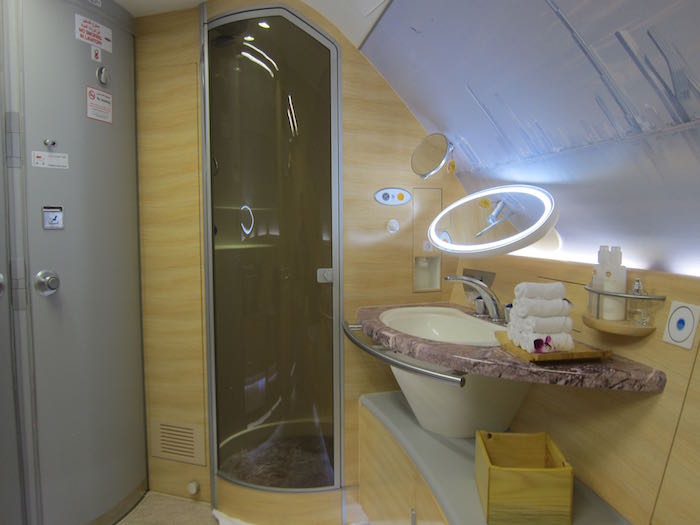 And we've also seen Etihad add First Class "Apartments" to their A380s…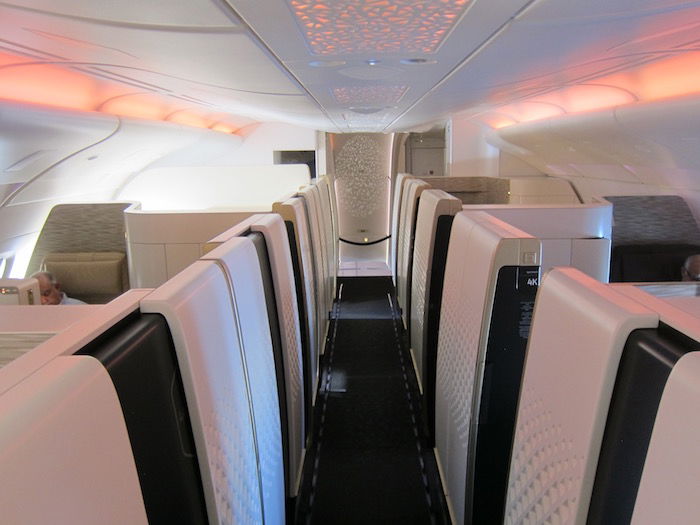 While Singapore Airlines has said they won't add showers on their A380s, something tells me they'll introduce a product which is once again cutting edge.
Bottom line
I have two takeaways from this. First of all, I'm excited to see what Singapore Airlines comes up with on their newly delivered A380s, because I'm guessing it'll be something really special.
Second of all, I expect this will have a (very) negative impact on award and upgrade availability. If you've been wanting to fly Singapore Airlines Suites Class, I'd highly recommend doing so in the next year or so.
Singapore Airlines KrisFlyer is transfer partners with all four major transferrable points currencies (Amex Membership Rewards, Chase Ultimate Rewards, Citi ThankYou, and Starwood Preferred Guest). Their redemption rates are very reasonable, and they haven't devalued in a while. I'd expect the opportunities to redeem for Suites Class (both in terms of availability and price) to get worse, and not better.
What are you expecting from Singapore Airlines' new Suites Class? And are you excited to see the product or sad at the implications this has for award availability?