Gosh this is so long overdue. Singapore Airlines invests in so many aspects of their premium experience, but when you're flying first class with them, it's hard not to get offended when they ask which first class champagne you want — Dom Perignon or Krug?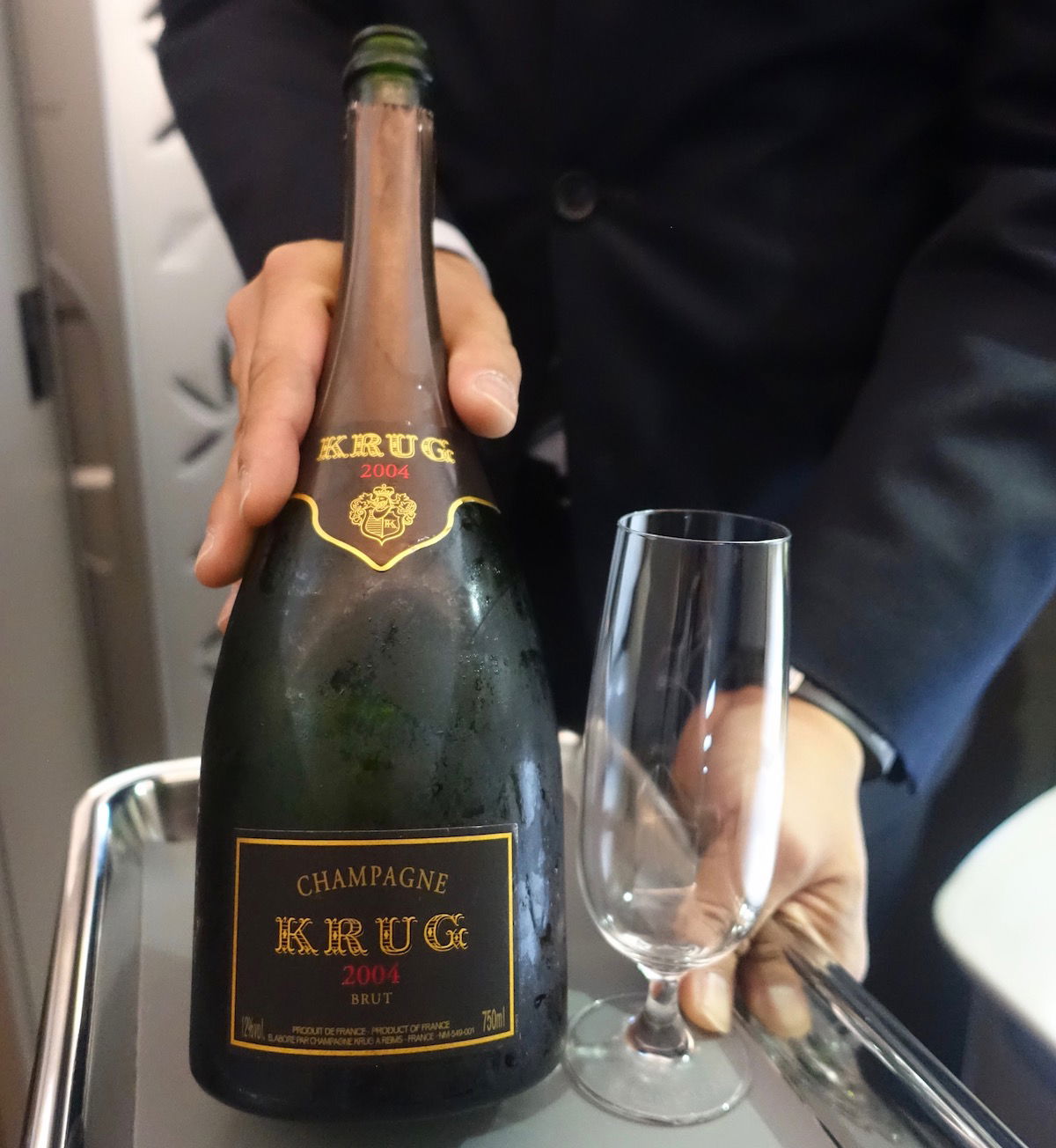 Krug in Singapore Airlines first class
Really, that's all you can offer me? Well, the airline has been listening to customer feedback, because they'll now introduce a third champagne in first class. (Yes, I'm of course kidding about all of the above).
Singapore Airlines Adds Taittinger To First Class Lineup
Singapore Airlines will be introducing Taittinger Comtes de Champagne Blanc de Blancs 2007 in first class as of October 27, 2019. This champagne is highly regarded, and for what it's worth, retails for a minimum of ~$130 per bottle.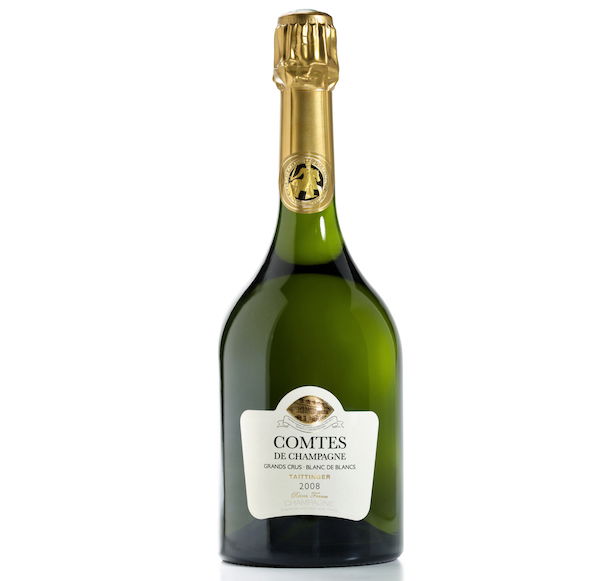 Singapore Airlines' new Taittinger champagne
This new champagne will be served alongside Dom Perignon and Krug on routes to Auckland, Beijing, Delhi, Dubai, Melbourne, Mumbai, Seoul, Shanghai, Sydney, and Tokyo Haneda. It will be available through February 2020, at which point it will be rotated onto other routes.
Wine expert Jeannie Cho Lee, also a member of Singapore Airlines' Wine Panel, said the following about the champagne:
"Taittinger Comtes de Champagne is a refined, elegant vintage champagne with an impressive minerally finish. Featuring this champagne is part of Singapore Airlines' commitment to working closely with the best wineries in key regions around the world, such as Taittinger, to offer an increased variety of wines directly from the source."
Each year more than 350,000 bottles of champagne are served on Singapore Airlines flights.
Other Singapore Airlines First Class Service Improvements
Singapore Airlines has also announced a couple of other improvements to their first class, though the details are vague:
From mid-November 2019, first class passengers can look forward to a special edition unisex amenity kit with a new series of crystal fishes from Lalique
From 2020, first class customers can look forward to an enhanced caviar service that will be expanded to more flights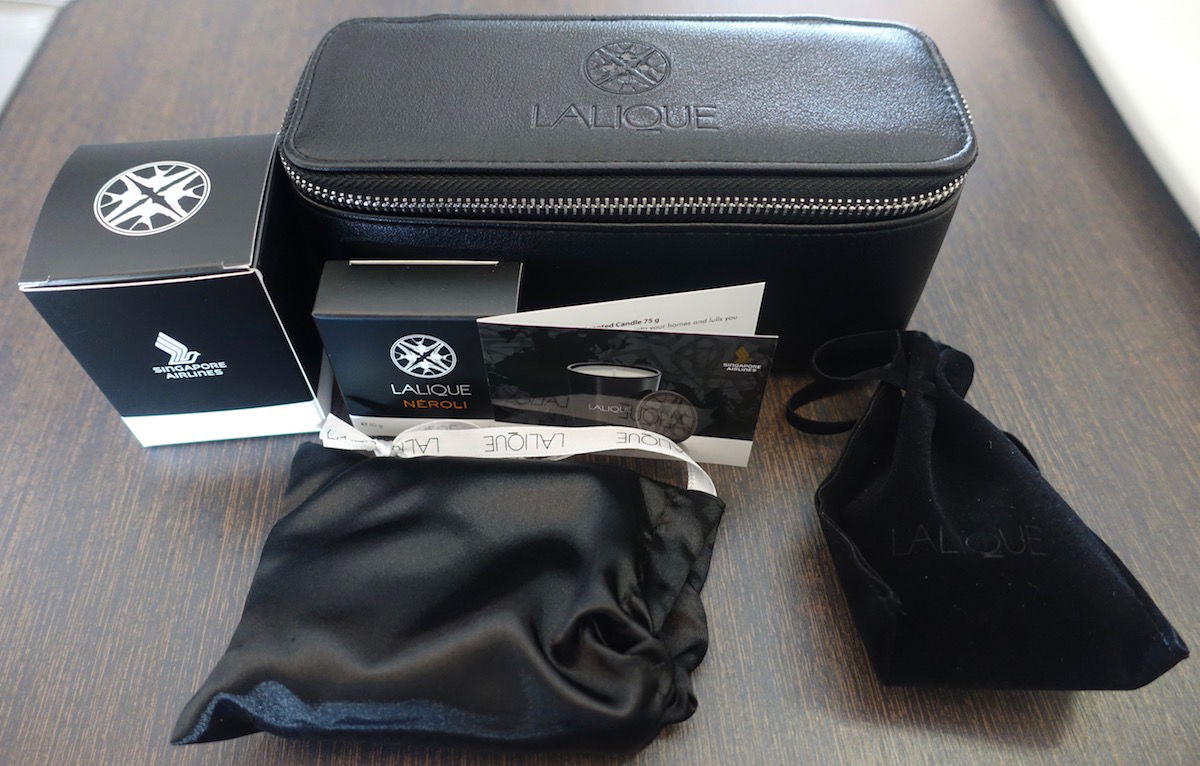 Singapore Airlines' previous Lalique amenity kit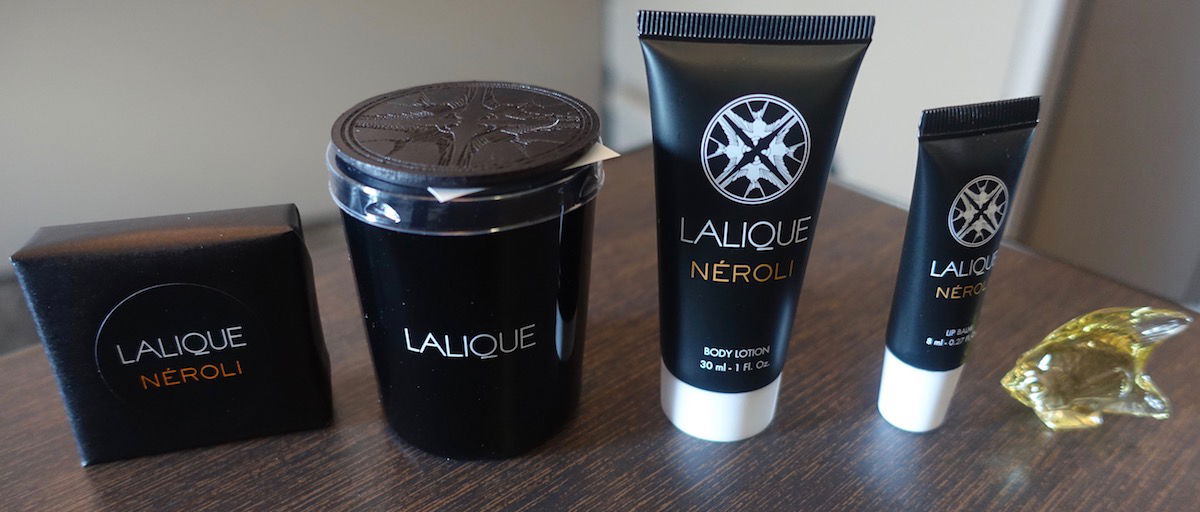 Singapore Airlines' previous Lalique amenity kit
Bottom Line
Singapore Airlines will be introducing a third champagne on select routes in first class in a few days. It's a bit surprising to see an airline offer three different champagnes in first class, especially when you already have two exceptional options.
My guess is that Taittinger gave them a very special deal for promotional purposes. Having done the side-by-side taste test on Singapore Airlines, I'm looking forward to a side-by-side-by-side taste test on my next flight. 😉
(Tip of the hat to SINJim)