In May 2018 we learned that SilkAir will be merging with Singapore Airlines, and that as part of that they would introduce flat beds on SilkAir's 737s. We now have some more details.
Why Singapore Airlines and SilkAir are merging
SilkAir is Singapore Airlines' wholly owned regional subsidiary, and operates a fleet of Airbus A320 and Boeing 737 aircraft.
SilkAir operates many regional routes that are either high frequency or lower demand, where it wouldn't make sense to operate a Singapore Airlines plane. That's because Singapore Airlines' fleet consists exclusively of widebody aircraft, which can't operate to many markets.
However, clearly over time Singapore Airlines has learned that there's value in folding the SilkAir brand into Singapore Airlines. For example, many people avoid SilkAir because they're not familiar with it. Yet for many destinations it's only realistic for SilkAir to fly there, given that Singapore Airlines doesn't have any narrowbody aircraft.
While we don't yet know exactly when the merger between Singapore Airlines and SilkAir will happen, it's supposed to be in the next few years.
SilkAir's 737 MAX aircraft are getting flat beds
In order to bring SilkAir in line with Singapore Airlines, the airline is investing more than $100 million to upgrade SilkAir's cabins with fully flat seats in business class, as well as seatback entertainment at all seats. Up until now we haven't had more details, though that has finally changed.
Singapore Airlines has announced today that SilkAir will start upgrading their cabins as of May 2020. All Boeing 737 MAX 8 aircraft delivered as of then will feature the new seats, and eventually the existing 737 MAX 8 aircraft will also be reconfigured this seats.
It has been announced that Thompson Aero Seating has been selected for providing the new business class seats. They say that the upgrades will include "lie-flat business class seats in a forward-facing staggered layout – in line with SIA's regional business class offering on its Airbus A350-900 medium-haul and Boeing 787-10 seats."
As a reminder, here's what Singapore Airlines' regional business class looks like: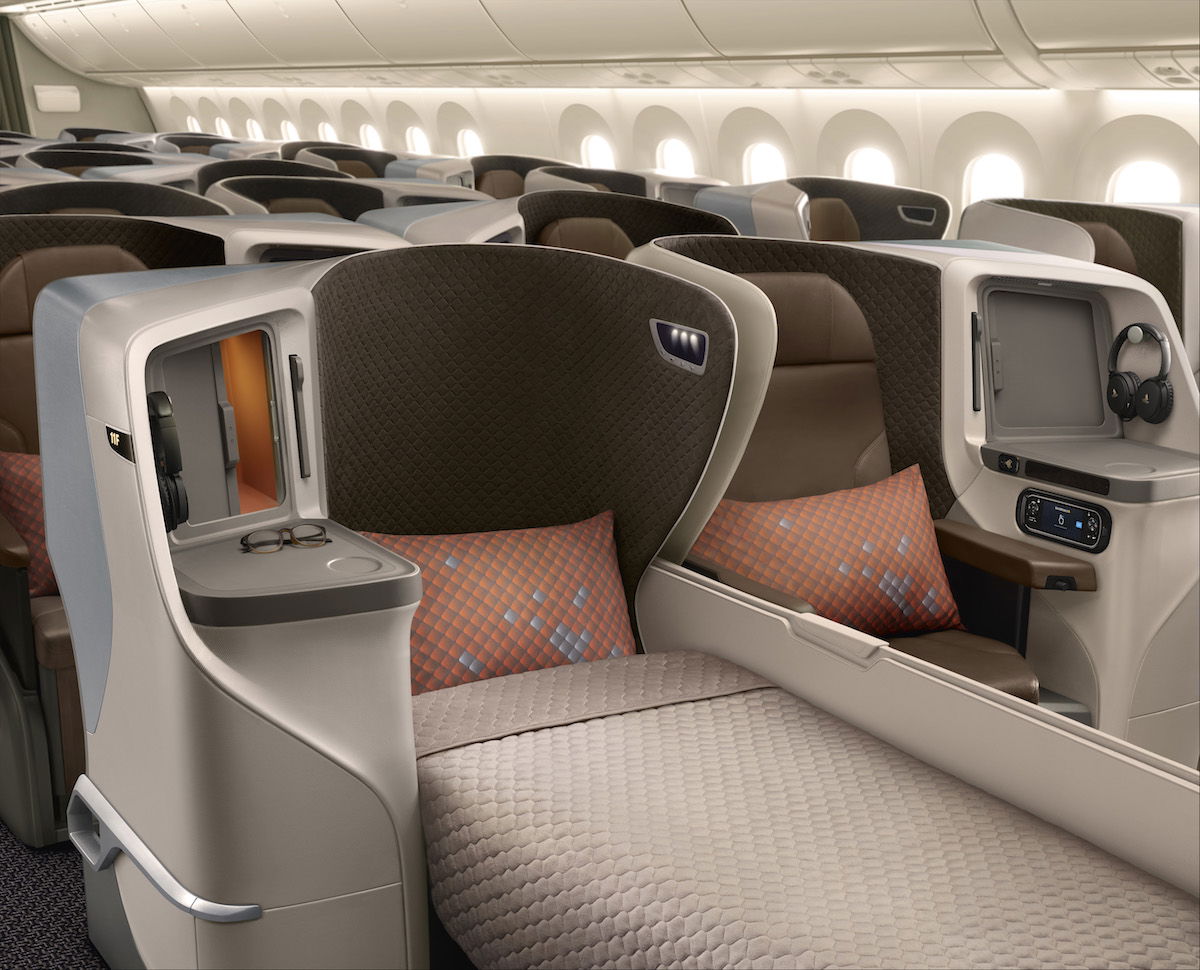 In reality they won't install exactly the same seat as on the 787 and A350, since that's not practical for a narrowbody. Rather, it seems like they'll select a Thompson Aero Vantage seat.
These are the seats that JetBlue has in their A321 Mint cabins.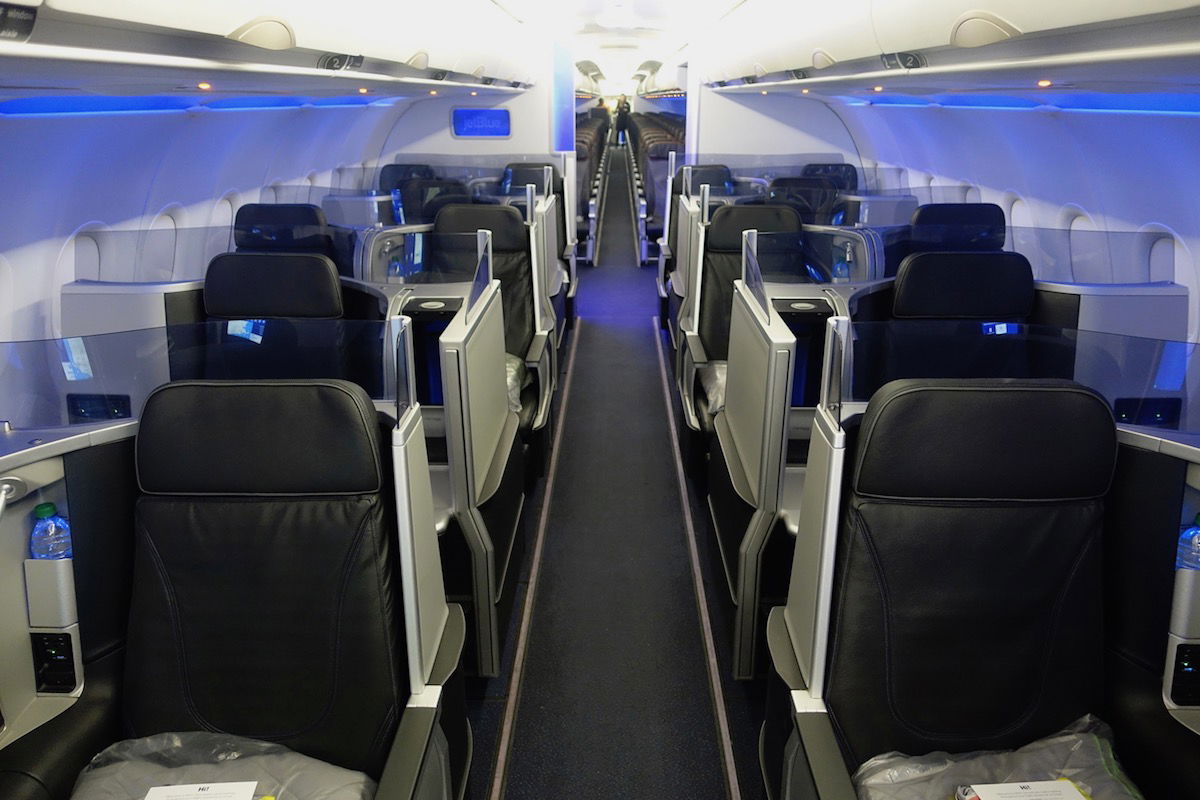 And it's also similar to what FlyDubai has in their 737 MAX 8 cabins, which perhaps gives you the most accurate comparison.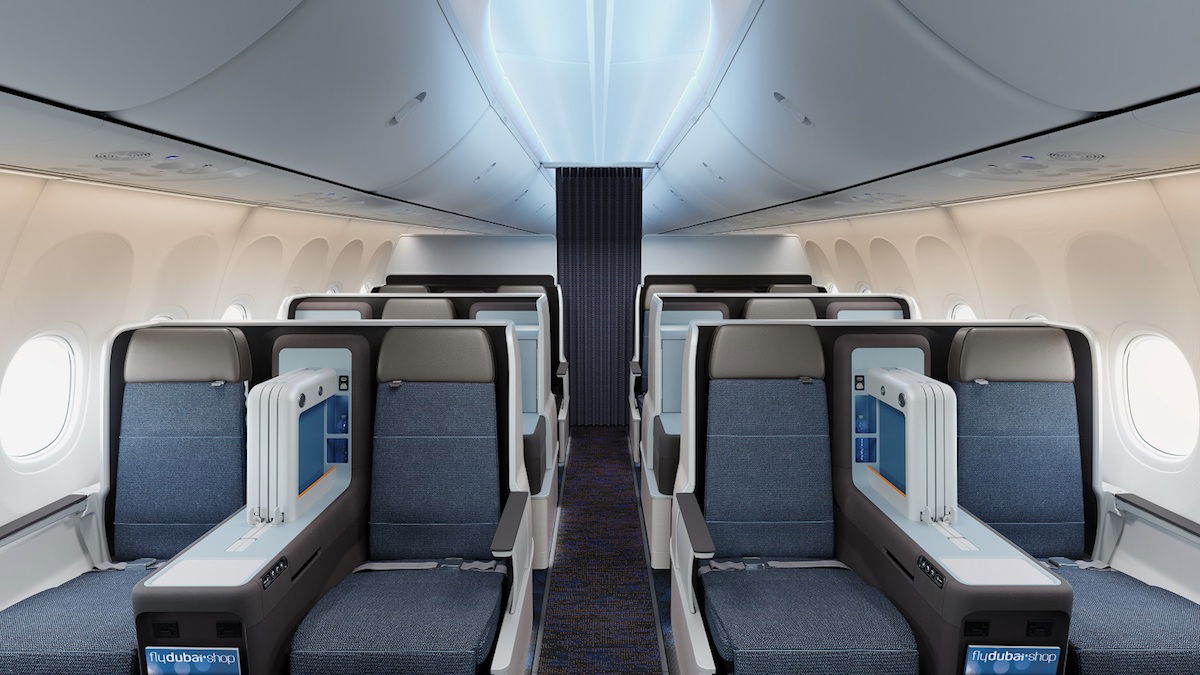 Bottom line
I think the decision to merge SilkAir into Singapore Airlines is a smart one. Singapore Airlines has great brand recognition, and at the same time is limited with where they can fly due to their widebody-only fleet.
With SilkAir getting flat beds in business class, they'll offer one of the best narrowbody experiences out there. Their selection of Thompson Aero to provide these seats is no surprise, and I'd expect we'll see staggered seats similar to what we have on JetBlue, FlyDubai, etc.