Much of my time over the past few days has been spent fixing reservations to and from Siem Reap, Cambodia. If you have upcoming travel to Siem Reap on Asiana you'll want to check yours as well.
Generally operational changes at a single airport wouldn't cause such a stir, but Siem Reap is a popular destination.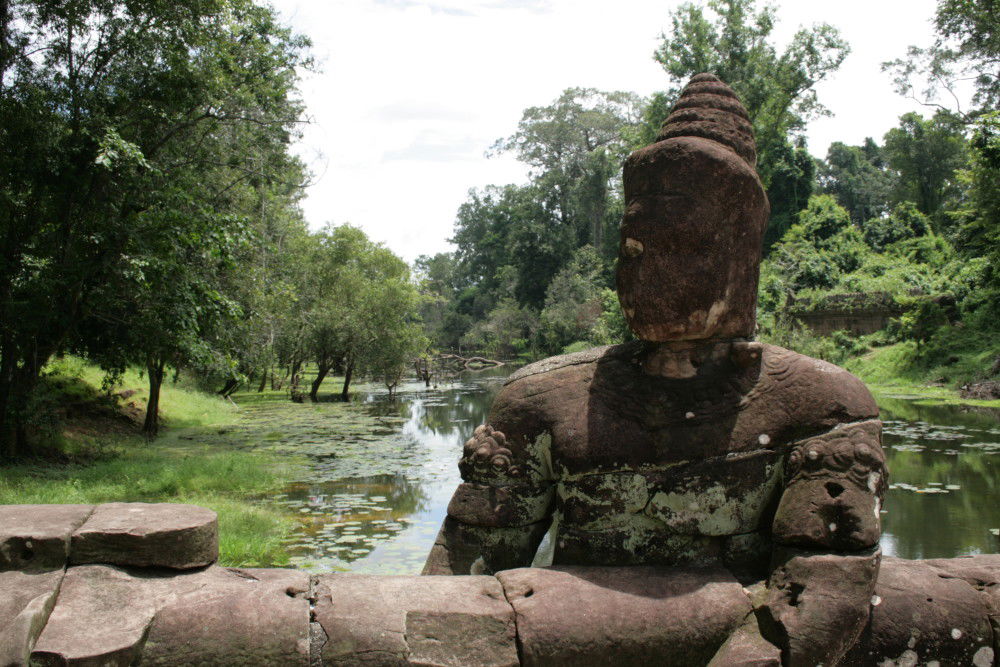 Beyond that, due to this change by Asiana, Star Alliance no longer serves Siem Reap with full member airlines. There are an assortment of subsidiary carriers (like Singapore's SilkAir and Thai's ThaiSmile), but when it comes to earning and using miles, those aren't helpful.
And this update by Asiana is particularly unhelpful.
Asiana and Air Seoul
Recently, Asiana announced that their new subsidiary airline, Air Seoul, would takeover a handful of destinations (primarily in Japan), in a bid to compete with low cost carriers and improve market share.
That's basically the point of these subsidiary airlines, which are very common in international markets. They can provide a stripped-down service without reflecting poorly on the main brand, and can add quite a bit of flexibility to the business model and route network.
Air Seoul received its operating certificate in July, and started taking over international routes this month. They now fly to:
Macau, SAR
Siem Reap, Cambodia
Hiroshima, Japan
Nagasaki, Japan
Shizuoka, Japan
Takamatsu, Japan
Kota Kinabalu, Malaysia
And then will be taking over a few additional Japan destinations in the coming weeks:
Toyama, Japan (starts 10/31)
Ube, Japan (starts 11/28)
Yonago, Japan (starts 10/23)
The problem, in this case, is that many of these destinations are now being served suddenly (and exclusively) by Air Seoul. Not by Asiana.
And that shouldn't necessarily be a problem — many destinations are served by subsidiary airlines.
What is happening with tickets?
Essentially, it doesn't seem that tickets issued by partner airlines are being endorsed from Asiana to Air Seoul.
If you have a ticket issued by a carrier other than Asiana, you may now find that you don't have a ticket at all. I'm not actually sure about Asiana-issued tickets, even, so check those too.
Siem Reap is a particular problem, as there is no longer a mainline Star Alliance carrier serving the airport. Which makes fixing this much more complicated.
This is especially tricky for United awards. To start, Asiana and Continental (now United, but when it comes to award tickets at least, it's Continental technology), have historically had system issues. So it has been relatively common for tickets on Asiana to not confirm, or to appear to confirm, only to be bounced back later on.
This has lead to a bit of bias with some phone agents, in my experience. There's often a tone of "of course the reservation is broken, it's Asiana!" as though the failure couldn't possibly be on the United/Continental side.
In this case the fault does actually lie with Asiana. They've canceled a route. But the long-standing system issues seem to have resulted in the former Asiana segments being deleted from the record, regardless of how things were confirmed or ticketed. So travelers aren't getting a notification that their flights have changed or that anything is amiss. That portion of the reservation is simply gone.
Please please please check your tickets!
What should happen
If you have an award (or paid ticket) with a properly-issued reservation and an eTicket number, you should be protected by the Contract of Carriage. After all, the airline has agreed to transport you from Point A to Point C, not from a random Point B to Point C.
So what should happen is that the airline causing the schedule change should accommodate you on an alternative routing or carrier. Asiana should have endorsed all their tickets over to Air Seoul when they gave up the route, or otherwise moved passengers over somehow.
In theory, the operating carrier and issuing carrier should work together to get the ticket reissued. That generally takes some three-way calls and a lot of patience, but that's how it generally works.
I don't think that's realistic in this case.
I suppose it's possible to get United, Asiana, and Air Seoul all on the phone, and somehow convince someone that this is something they should fix. But you could easily spend 100 hours or more doing so.
These subsidiary carriers aren't part of Star Alliance, and other airlines can't book award seats on their flights. Air Seoul is so new that they don't even appear to have ticketing or interline agreements with anyone.
Getting a ticket reinstated and then confirmed on a brand-new carrier that wasn't even in existence at the time of the original transaction…I'm not saying it's impossible, but I don't think it's going to reasonably happen. And it's probably not a good use of time given the alternatives.
Flights to/from Bangkok and Singapore are generally cheap, so I would recommend organizing a ticket to one of those cities separately. Both United and Aeroplan should be happy to change your ticket to start or end in the new city for no charge. Beyond that, if there isn't transatlantic award space that makes sense with the new city pairs, United should be willing to open up inventory on their own flights. Aeroplan will work with Air Canada, and will sometimes even arrange revenue tickets.
So you have alternatives, which aren't that expensive, and are probably a better option then spending hundreds of potentially fruitless hours on four-way phone calls.
Bottom line
If you have a current ticket to Siem Reap on a Star Alliance ticket, please check your reservations. These changes are impacting both award and revenue tickets, and the notification process is nonexistent in many cases. One of our clients had already flown the outbound portion of their itinerary earlier this month, and the reservation was intact at that time.
They would have shown up to the airport in Siem Reap for departure on a flight that no longer exists, on a carrier no longer servicing the airport, and it would have been really hard to fix at that point. Check your reservations.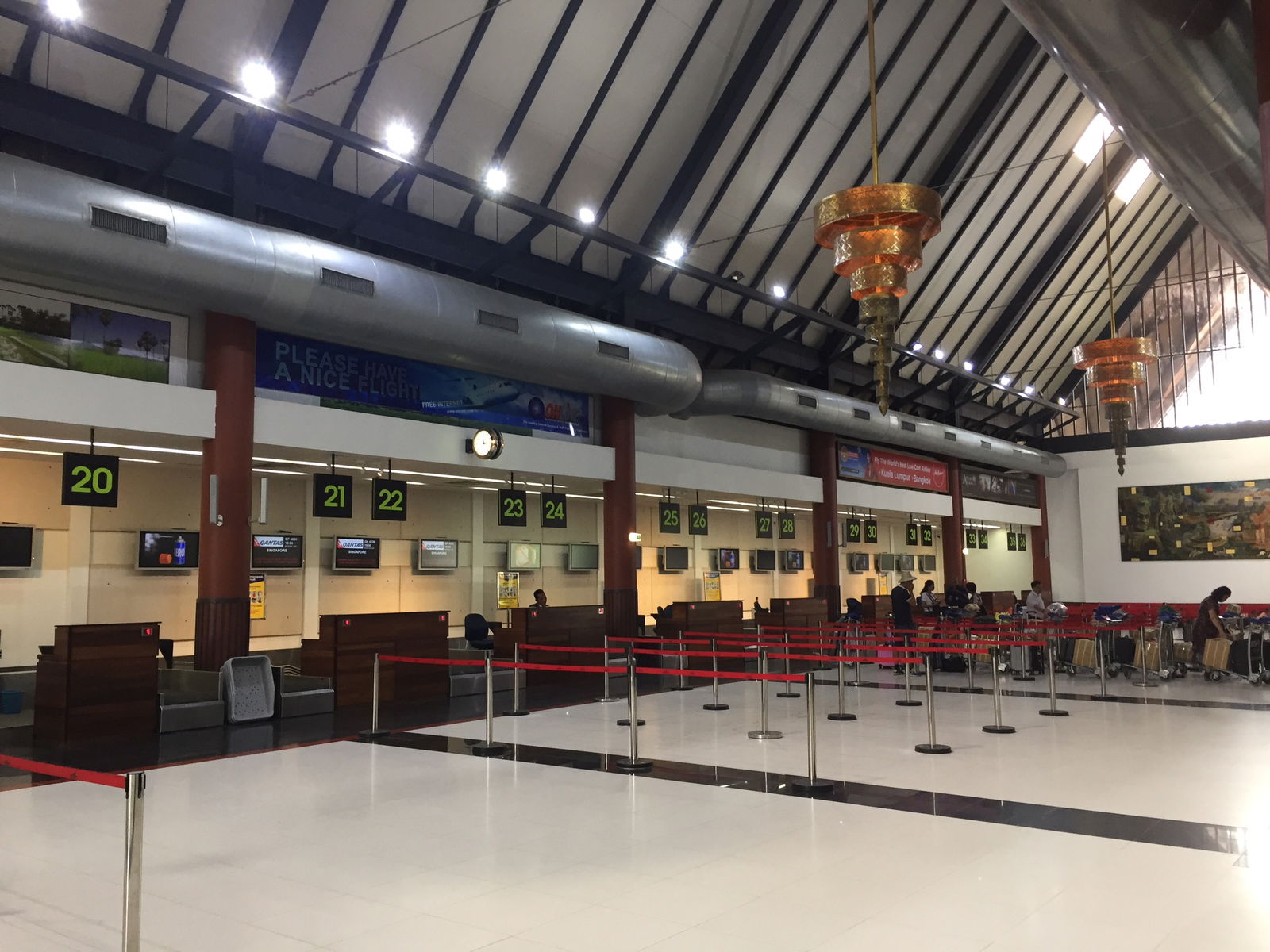 If you are hoping to travel to Siem Reap on a Star Alliance award in future, you'll have to plan on organizing a separate ticket from a nearby hub city. You simply can't get there using miles from most Star Alliance programs now.
And of course, the broader lesson here is to always monitor your reservations, and not expect the airlines to do it for you. As I say during travel disruptions, no one cares as much about your travel as you do, so always be proactive.
Has anyone else lost segments due to the new Air Seoul routes? How are you dealing with it?