I've found that the more I stay at hotels, the more I develop a consistent pattern of behavior based on past experience. So I figured I'd share seven hotel habits I have with just about every hotel stay. The list is by no means comprehensive, but just what I've found myself doing over the past couple of stays.
Take a picture of your room number with your phone
Often I'll stay in 3-4 different hotels in a week, so remembering a room number can be very difficult. I'm also not very good at keeping track of room keys. As a result I'll always take a picture of the room number with my iPhone as soon as I check-in (either of the placard on the door or the room number written on the key envelope). Then I immediately remove the key from the key envelope. It's easy enough to lose a room key, and the last thing you want to do is have someone else with not only your room key, but also your room number.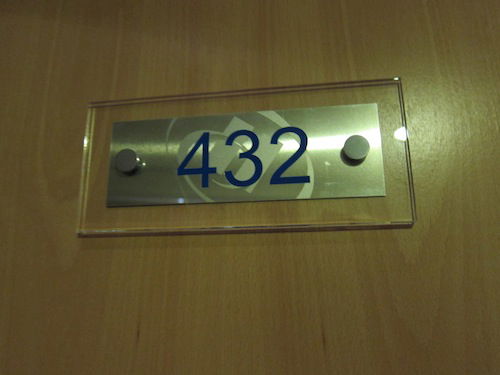 Check alarms as soon as you get to the room
Trust me on this one. As much as housekeeping does a decent job cleaning rooms at most places, rarely do they check to see if the alarm in the room is turned off. I've been woken up at 4AM more than a few times from alarms set by the previous guest.
Check the shower as soon as you get to the room
This is actually a new habit for me, as I've had awful luck with hotel showers lately. Over the years I've had dozens of hotel stays with shower issues, be it awful water pressure, bad water temperature control, or just showers that are altogether broken. I usually shower under a time crunch, so I always like to check the showers as soon as possible. The last thing I want is a 6AM flight where I have my morning planned to the minute, only to find the shower doesn't work.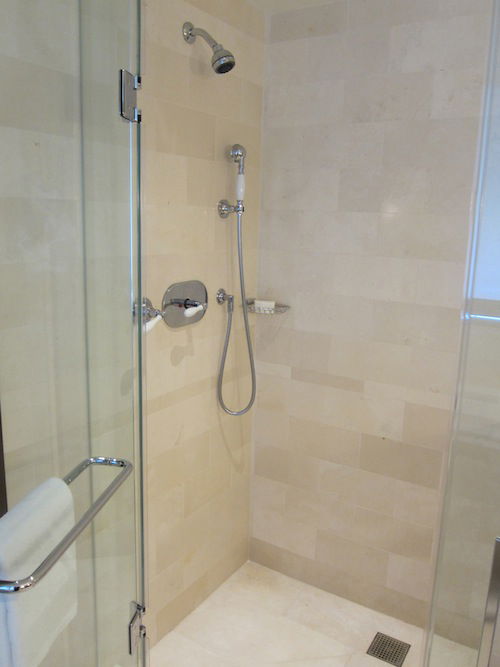 Get free water at the gym
As an elite member in a few hotel programs I usually get a couple of complimentary bottles of water (or at InterContinental hotels I get unlimited drinks from the minibar), though I tend to drink a lot of water and quickly run out. Instead of paying $5-10 for the additional bottles of water in the room, the hotel gym almost always has free water. Many have bottled water, while others just have a cooler. I always make an effort to have an empty bottle of water with me (usually one from the plane that I already finished), so that makes it easy to get a few bottles of water for free.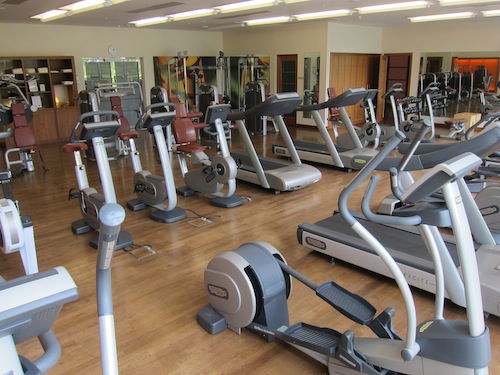 Never slam doors
When you're in a hotel it's easy to assume the sound insulation is good. It usually isn't. I've been woken up dozens of times over the years from slamming doors at the room next to mine. For the most part hotel doors are especially heavy so that they shut automatically, so I always make an effort to close them without any noise.
Put the "Do Not Disturb" sign on the door whenever you're in the room
I've found housekeeping to get progressively more pushy over the years when it comes to knocking on the door to service rooms. I suspect staffing levels are down and they have more rooms to clean in the same amount of time. It sucks when they start knocking on your door hourly starting at 8AM. This is an area where I'd really like to see reform in the hotel industry, especially on the day of check-out. There's no reason the front desk couldn't communicate with housekeeping to let them know when the guest has checked out. For other days I wish they'd give you the option at check-in of either having housekeeping knock on your door to service your room, and just having the guest call housekeeping at their convenience to have their room serviced.
In the meantime, it's "Do Not Disturb" for me 24/7 when I'm in the room.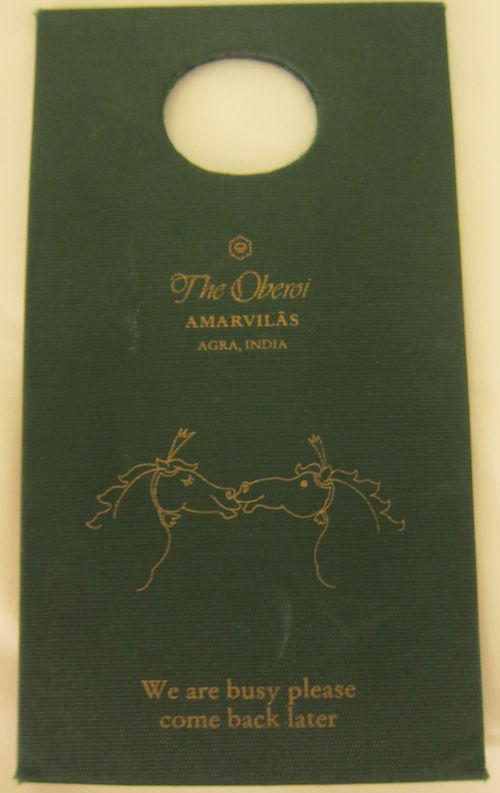 Tip housekeeping when you can
I've had a change of heart on this one. I had a post about this last year and there were heated opinions on both sides. At the time I argued it wasn't necessary to tip housekeeping, given that they're ultimately paid a livable wage – not a good wage, but their pay doesn't assume they'll be getting huge tips. But I did change my opinion a bit mostly because I realized just how much housekeeping has to deal with. Not only do people often leave hotel rooms really messy, but I can only imagine how disgusting some of the stuff they have to handle is (let's leave it at that — use your imagination, kids). At the end of the day $2-3 a day isn't going to kill me, and I know it goes a long way with housekeeping.
Anyway, those are a few of my hotel habits, and I'm curious to hear if you guys do the same, or if you have other habits. Let me know in the comments section!