As I wrote about yesterday, I'm in Russia for the first time at the moment, and am loving it. Well, at least St. Petersburg, which is a gorgeous city. I hadn't heard very much about it before visiting, though the things I did hear were all positive.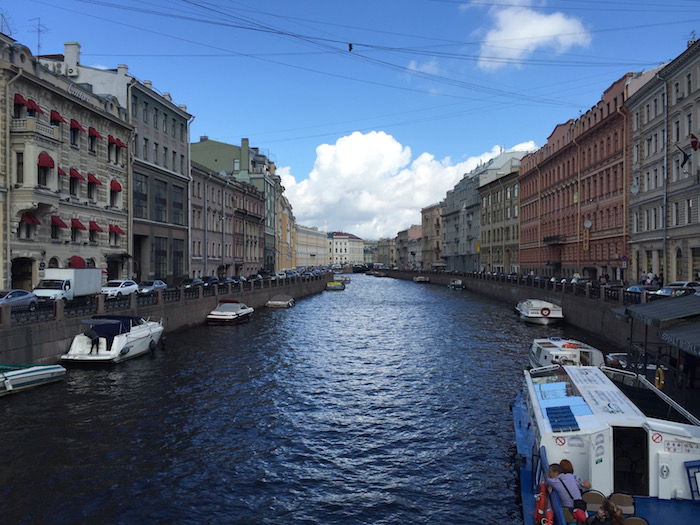 While the city is beautiful, one thing that makes St. Petersburg a bit different than other European cities is the service and the people watching.
Service in Russia…
I think there are pros and cons to service everywhere in the world.
In the US, people in the service industry are motivated by tips. In a restaurant they'll typically be super attentive and efficient, though then they also try to kick you out pretty quickly, since they want to turn the table around.
In much of Europe (I know in Germany, for example), you'll mostly be left alone, but if you flag someone down they'll be happy to help. But you can also sit at a table for hours on end without feeling rushed.
I see merit to both approaches, and which I prefer is highly dependent on the situation.
And then there's Russia…
The first night we had dinner at a restaurant that came highly recommended online. The food was incredible and the service impeccable (did I mention the server was painfully attractive?), but we also quickly realized that everyone eating there was from the US.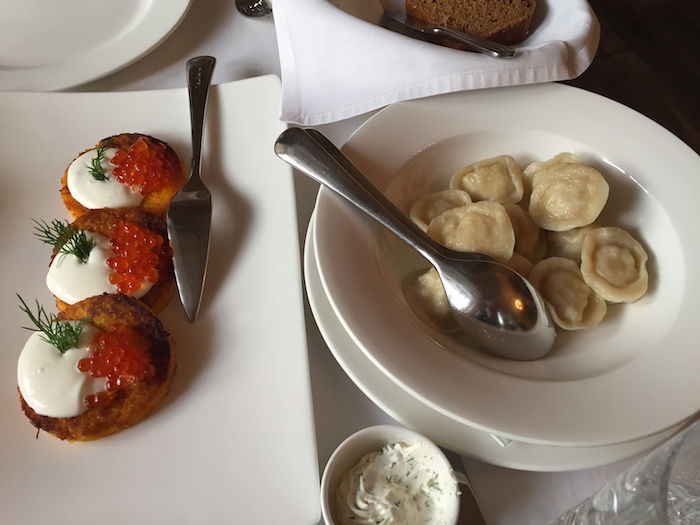 The next night we went to a restaurant also recommended online as a place visited almost exclusively by Russians. It was in more of a "local" area, a bit outside city center. Sure enough, we were the only non-Russians, and none of the servers spoke English, so we had to order by pointing at the menu.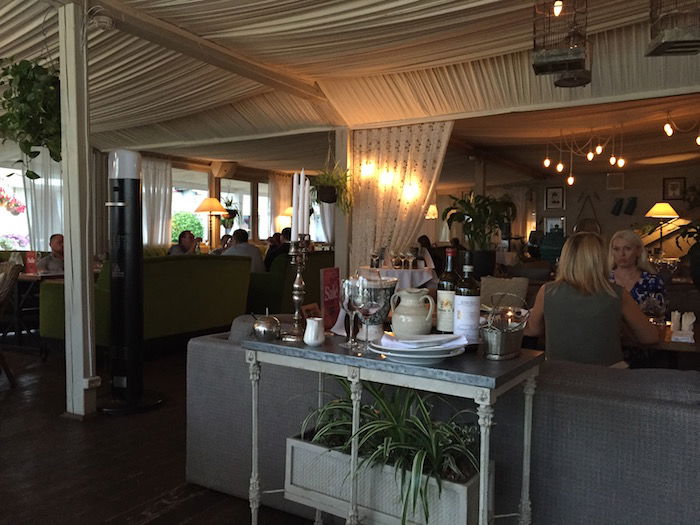 I don't think we saw a single person smile once, and it was 45 minutes before our drinks arrived. Making eye contact didn't work as a way of signaling that we wanted to order something, but rather I literally had to stick my hand out as if I were hailing a taxi (simply putting a finger up while making eye contact with someone didn't seem to do the trick).
Don't get me wrong, I don't think the place had bad service, but as I've had more and more interactions, I've just realized that's how "authentic" service here works. Artificial friendliness and smiling just as a way of expressing warmth isn't part of the way of life here. In a way I can appreciate that, because there's no denying that service in the US can be very fake. It doesn't feel very authentic when your server says "I'm doing great today," and "I'll be taking excellent care of you, and what may I have the pleasure of getting you?"
Of course at some places targeted at Americans/Western Europeans, like the restaurant the first night and the W Hotel, they've trained their staff on this, and the service has been great even by "our" standards.
The people watching…
There's a lot that has been incredible about St. Petersburg, but perhaps the best part has been the people watching. It doesn't really matter where you are, there's always something.
Let's start at dinner last night. There were two guys having dinner across from us at what's supposedly one of St. Petersburg's best restaurants, and for half the dinner they were simultaneously making phone calls… on loudspeaker. Both of them.
In the other direction, the couple made out twice during the meal. We're not talking kissing, but rather face-grabbing, grabbing of other things, etc. And these weren't some teenagers who were briefly let out of the house, but rather 50+ year olds.
Yesterday afternoon we had some coffees in the W Hotel "living room" while working, which was also an incredible crowd.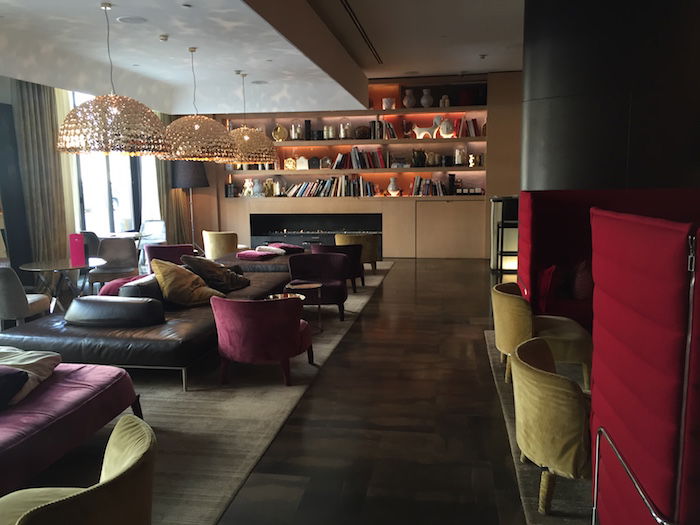 At one table was a model, her manager, and a guy who I assume was trying to sign her, or something. Listening to him go through all her "stats" and then say she was X% under or over average in that regard was sort of depressing to hear. Then again, I guess that's what you sign up for when you get into modeling.
Separately, a guy walked in who was built like a tank. Like he must have been 6'6″ and 280lbs, and he walked in with a girl who was maybe 5'2″, 100lbs, and a third his age. He sat down at a table, and then motioned (as if communicating with a dog) for her to sit somewhere else. The place she sat was basically across from us. He had a big meal, while she sat facing away from him. She just sat there on her phone for about an hour waiting for him to finish his meal, with her thong hanging out…
At the far end of the lounge were four Australian guys, and eventually a girl showed up. After overhearing their conversation for long enough, we realized she was actually an Emirates first class flight attendant on a layover, though she was originally from Russia. I still couldn't figure out what their connection was…
Bottom line
Ultimately a city is nothing without its people, and I'm really developing a new appreciation for Russian culture. It also provides me with more perspective when I experience such service abroad. The culture doesn't seem to value superficial warmth or friendliness, which I can't fault them for.
I've had plenty of Russian people in the US service industry who I interpreted as being rude, but now I know… they're just being Russian. Once I understood that context, I've actually found many people to be friendly and helpful, even if it doesn't come in the form of artificial smiles.