We're spending a few days in St. Petersburg, Russia, a city I hadn't previously heard much about. Russia isn't a popular tourist destinations for Americans, probably partly because of their policies and how they're portrayed in the media (rightly or wrongly, depending on your perspective), and partly because the visa process is a bit of a pain, unlike much of the rest of Europe.
Prior to this trip I've always been fascinated by the perspectives I've heard about St. Petersburg. A vast majority of Americans in the travel "community" I talked to about it hadn't been and didn't have many opinions. Those who have been to St. Petersburg raved about it, often saying it's one of their favorite cities in Europe.
That's just about how I'm feeling about St. Petersburg at the moment — it's an incredible city. I had no clue what to expect, but the architecture and canals are stunning. I can't think of any other city I've been to that has had as many major landmarks as St. Petersburg. Every direction you look you see something that makes you go "oh my gosh, look at that!"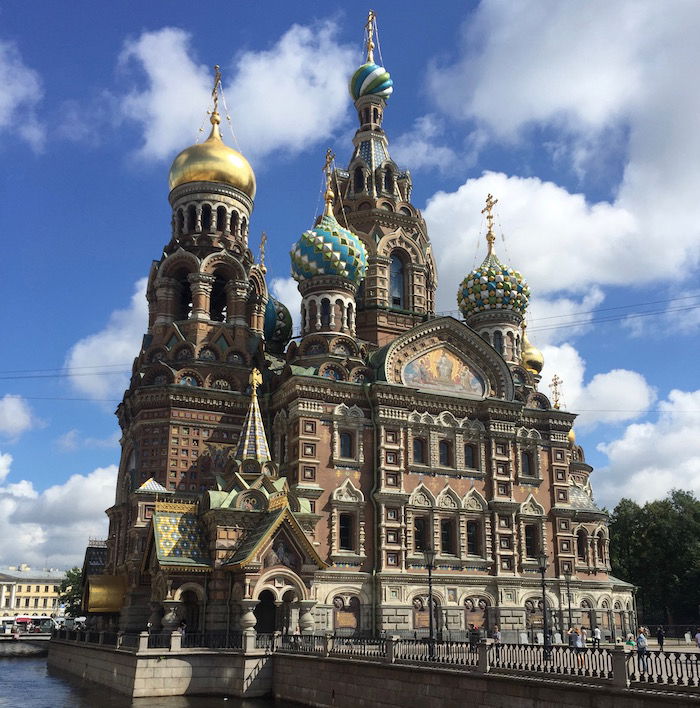 In terms of the layout of the city itself, St. Petersburg reminds me of a mix of Amsterdam and Stockholm. There are beautiful canals, and then also an impressive harbor.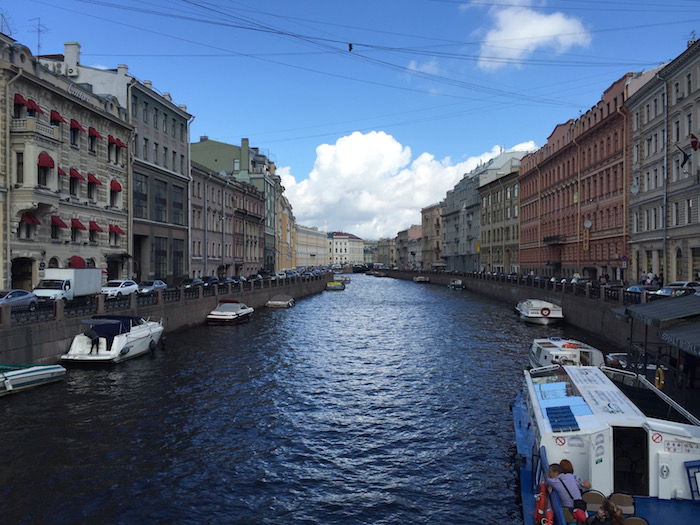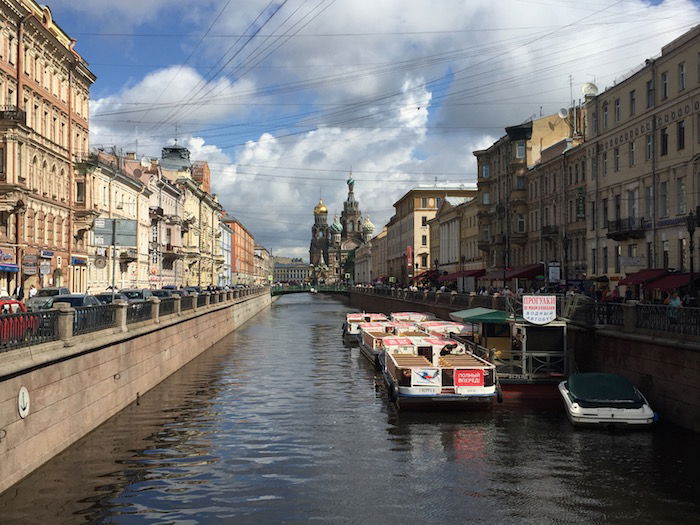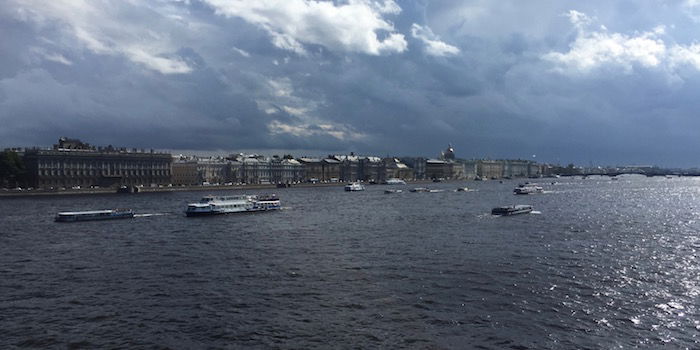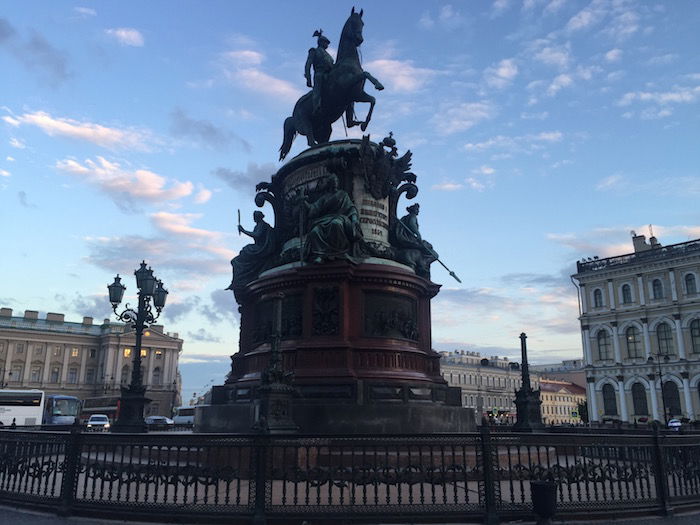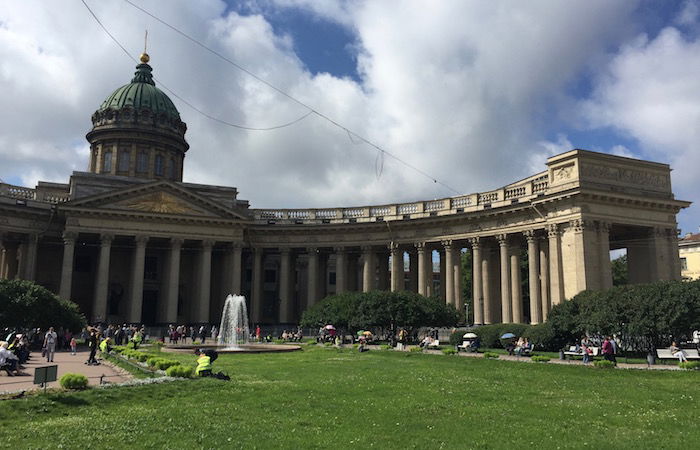 The architecture of St. Petersburg at first glance almost seems Parisian, although many aspects are unique to Russia, like the style of the Orthodox churches. So I haven't been to another city that really compares to it in that regard.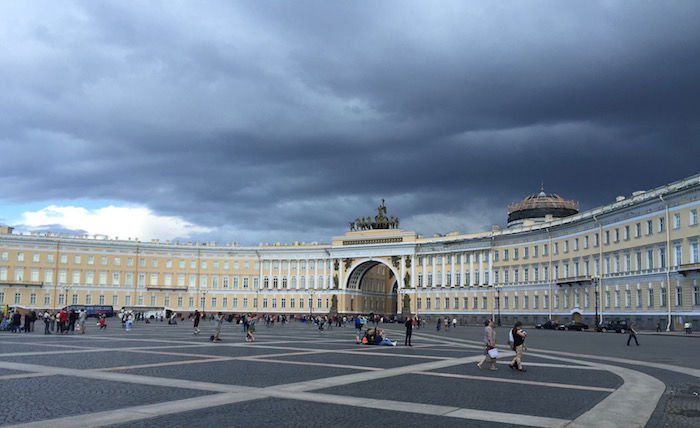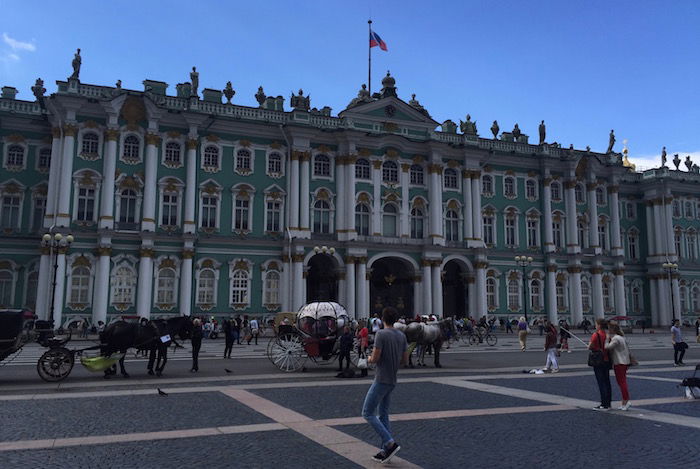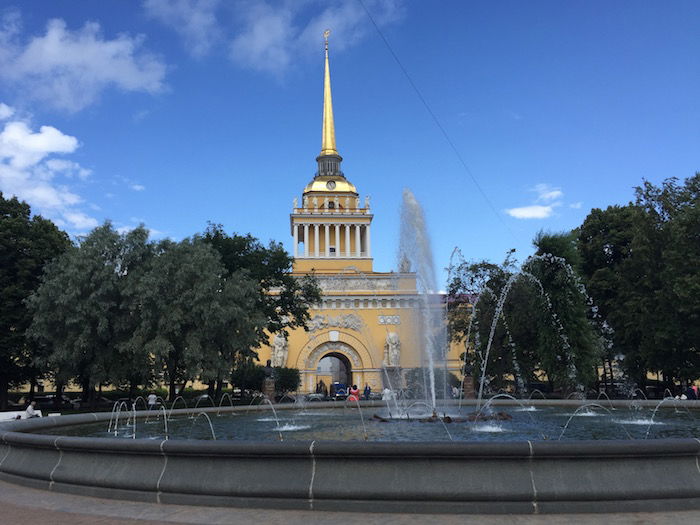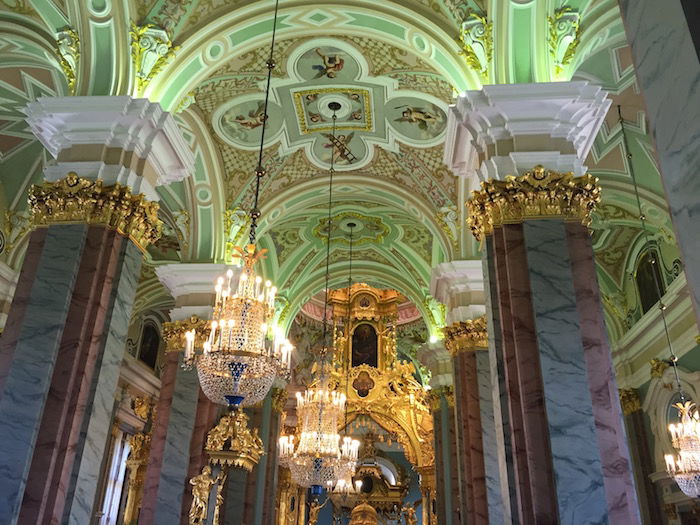 I'll have some more thoughts on St. Petersburg over the coming days, but figured I'd share my initial thoughts.
The one thing that makes Russia very unique is the people, and I'll have a separate post on that. Service in Russia is unlike anywhere I've ever been. And the people watching has been amazing.
To address two question I assume I'll get:
Isn't it dangerous for gays to travel to Russia?
I've only been here for a couple of days, so can only share what my experience has been, rather than provide general advice. I'll admit I was ever so slightly apprehensive about this before the trip (in the sense that I was consider ordering a rollaway bed in our room), though based on my experience so far, the concern was unfounded.
Admittedly we're not making out in the streets or wearing rainbow shirts, but I haven't felt uncomfortable in the slightest. We're sharing one bed in our hotel and didn't get any weird comments or looks (though admittedly US hotel chains are good at training their employees in that regard).
In terms of perception, my guess is that there are parallels between Russia and the US (though the US has greater legal protections, obviously). In the US you generally won't feel uncomfortable for being gay in major cities like San Francisco, New York, Los Angeles, etc., while when you get into some smaller towns in the South you may find you're still called names and discriminated against.
Of course the major difference is that Russia doesn't have the same legal protections. So I'm not trying to provide any generalized advice here, but just sharing that I've felt completely comfortable.
As far as "supporting" a country that opposes gay rights by traveling to it, see my thoughts on that here.
In terms of general safety, I've also felt that St. Petersburg is quite safe. I've heard there's a fair bit of pickpocketing, etc., though the same is true in cities like Paris.
Isn't Russia crazy expensive?
Again, I can only speak to my experience in St. Petersburg over the past couple of days, but so far I've had reverse sticker shock. Moscow is supposedly much more expensive than St. Petersburg, and the USD is strong and RUB is weak right now, but I've been surprised by how cheap things have been.
It's significantly cheaper than I was expecting, and certainly cheaper than Paris, London, Stockholm, etc.
Our 30 minute Uber Black ride yesterday cost ~$11. We had dinner at one of St. Petersburg's best restaurants yesterday, and had two drinks each, as well as appetizers, mains, and split a dessert, and it was ~$90.
So I've actually found it to be much cheaper than I was expecting.
Bottom line
Based on my experience so far, I'd highly recommend a trip to St. Petersburg. It's such a charming and beautiful city, and it's relatively reasonably priced. The people watching is also incredibly amusing, though more on that in a future post. 😉
I'm excited for the next few days here, and then also to visit Moscow!
Would you consider traveling to St. Petersburg, Russia?