Yesterday Ford and I planned a pretty last minute trip to Peru, which we're both excited about:
Neither of us have ever been to Peru
Hopefully I can review LATAM's new 767 business class
There are some cool points hotels I plan on reviewing
I'll also be reviewing some other cool experiences, including my first overnight train ride
I'll talk more about that trip in a future post, but in this post wanted to focus on one thing I noticed while booking some domestic flights within Peru.
LATAM's Peru website is way cheaper than their US site
When it comes to booking domestic LATAM flights, I noticed that LATAM Peru's website was way cheaper than their US website.
For example, a one-way economy ticket from Lima to Cusco cost $66 on LATAM's US website…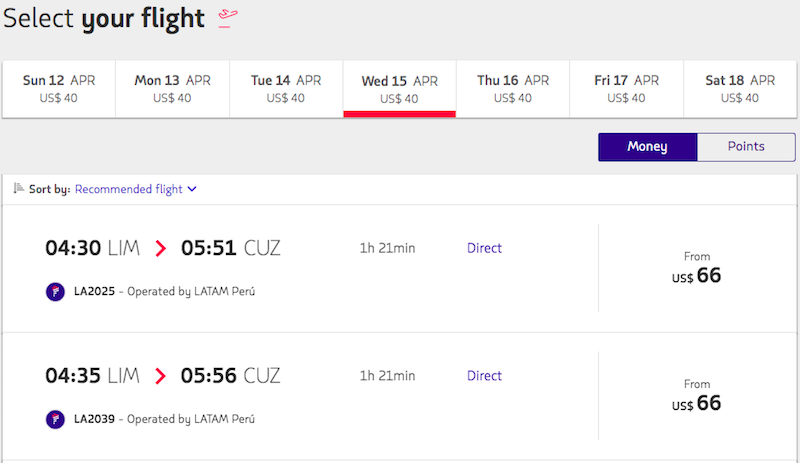 …and cost $39 on LATAM's Peru website.

Want to fly LATAM's new domestic premium economy instead? A one-way premium economy ticket from Lima to Cusco cost $189 on LATAM's US website…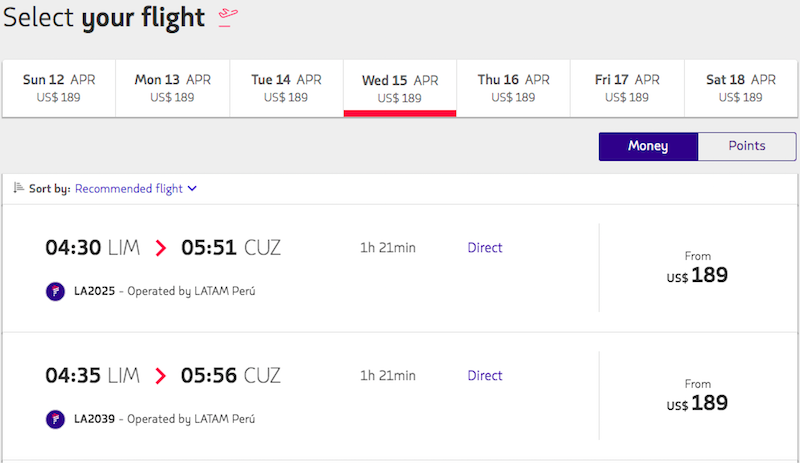 …and cost $78 on LATAM's Peru website.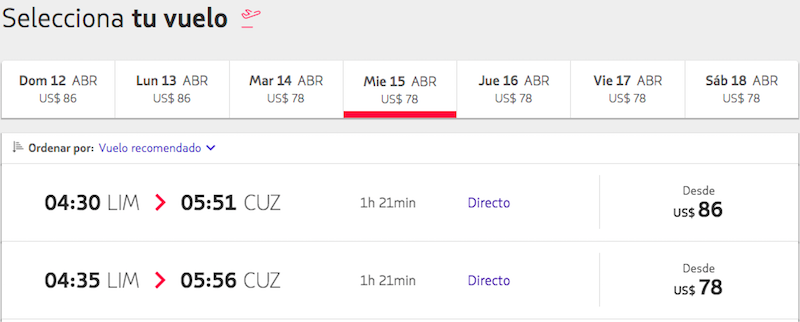 Can foreigners use LATAM Peru's website?
It's not terribly uncommon to see airlines charge different fares based on the point of sale or based on the country website you're using.
LATAM's Peru website is super easy to access — just select "Peru" as the country on the top of the LATAM website when accessing from any country, and then you'll be brought there (or you can just go directly to the URL for it). I don't believe there's an English version, though you can always have your browser translate the page.
My major concern was whether these fares were exclusively for Peruvian citizens. It's not unusual to see airlines have different fares for residents of certain countries. I took to Twitter and asked, and dozens of people chimed in with helpful insights.
Responses were mixed:
Some warned that these were resident fares but you're unlikely to be caught if you avoid human contact as much as possible (use online check-in, don't check bags, etc.)
Others said foreigners will have big issues booking these because they'll be rejected when entering US passport info
Others said they're not resident fares, and anyone can book these
One user linked to this news story, which suggests that these used to be fares for Peruvian residents, but as of late 2017, that's no longer the case. That stance is supported by many others as well. It also makes sense to me, since I don't see the restriction listed anywhere on LATAM's website during the booking process.
So that leads me to believe that these fares through LATAM's Peru website aren't actually resident fares, but rather just fares for people who know to check the Peruvian website.
Bottom line
While it doesn't seem like there are any savings on international flights, you can save big on domestic LATAM Peru flights by booking through LATAM's Peruvian website. Best I can tell these fares aren't restricted to residents, neither in theory nor in practice.
Note that this advice is specific to domestic flights within Peru. It's my understanding that LATAM Ecuador and LATAM Chile still have lower fares for residents (whether or not that's enforced is a different story).
When you search Google Flights you'll even see the warning about fares only being for residents, like the below search for a Quito to Guayaquil flight.

Does anyone have recent experience with saving money by using a certain country website from an airline?