LATAM has been making significant investments in their product lately. For example, the airline is in the process of installing awesome new business class seats throughout their long haul fleet, and they've even been doing so at a good pace.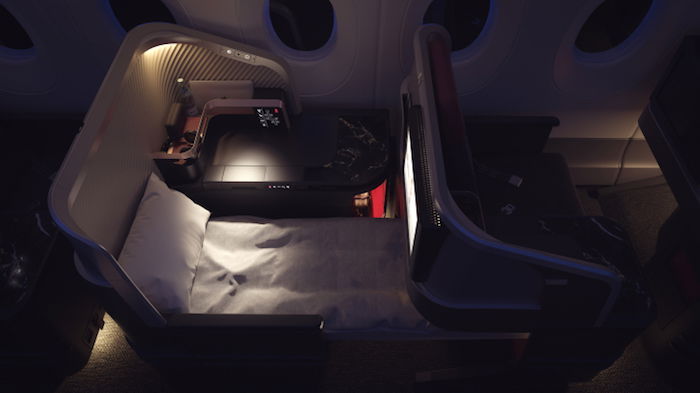 LATAM's new business class
Well, the airline has now started to install premium economy on their short haul planes, which is another positive development.
LATAM premium economy on regional flights
LATAM will be introducing premium economy on all domestic and international flights within Latin America that are operated by Airbus A320 family aircraft. This includes 240 aircraft, which operate around 1,280 flights per day.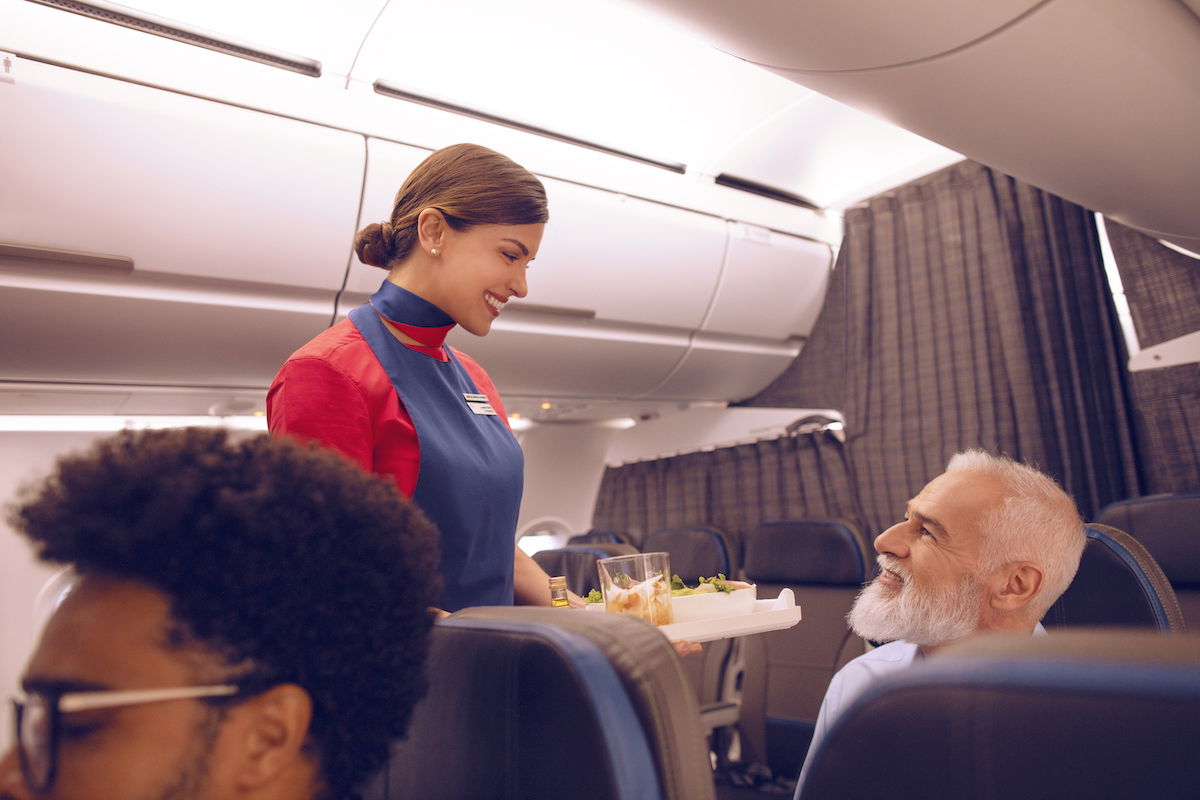 LATAM's new premium economy
The airline will fully be rolling this out as of March 16, 2020, which is around two months from now.
LATAM doesn't have business class on A320 family aircraft, so these planes will feature premium economy and economy. Furthermore, in economy there will continue to be the option of purchasing LATAM+ seats, which offer increased legroom and reserved overhead bin space.
LATAM premium economy airport perks
Passengers booked in LATAM premium economy on regional flights will receive the following perks:
Priority check-in
Baggage allowance from one to three pieces (up to 23 kg each)
Priority boarding
Priority baggage at luggage claim
VIP lounge access in airports where available (Santiago, São Paulo/GRU, Lima, Bogotá, Miami and Buenos Aires) on selected international flights
LATAM premium economy inflight perks
LATAM premium economy will feature the following inflight perks:
Seat in the first three rows of the aircraft
Middle seat blocked for greater space and privacy
Exclusive overhead bin for hand luggage
Differentiated onboard service (including complimentary snacks and drinks)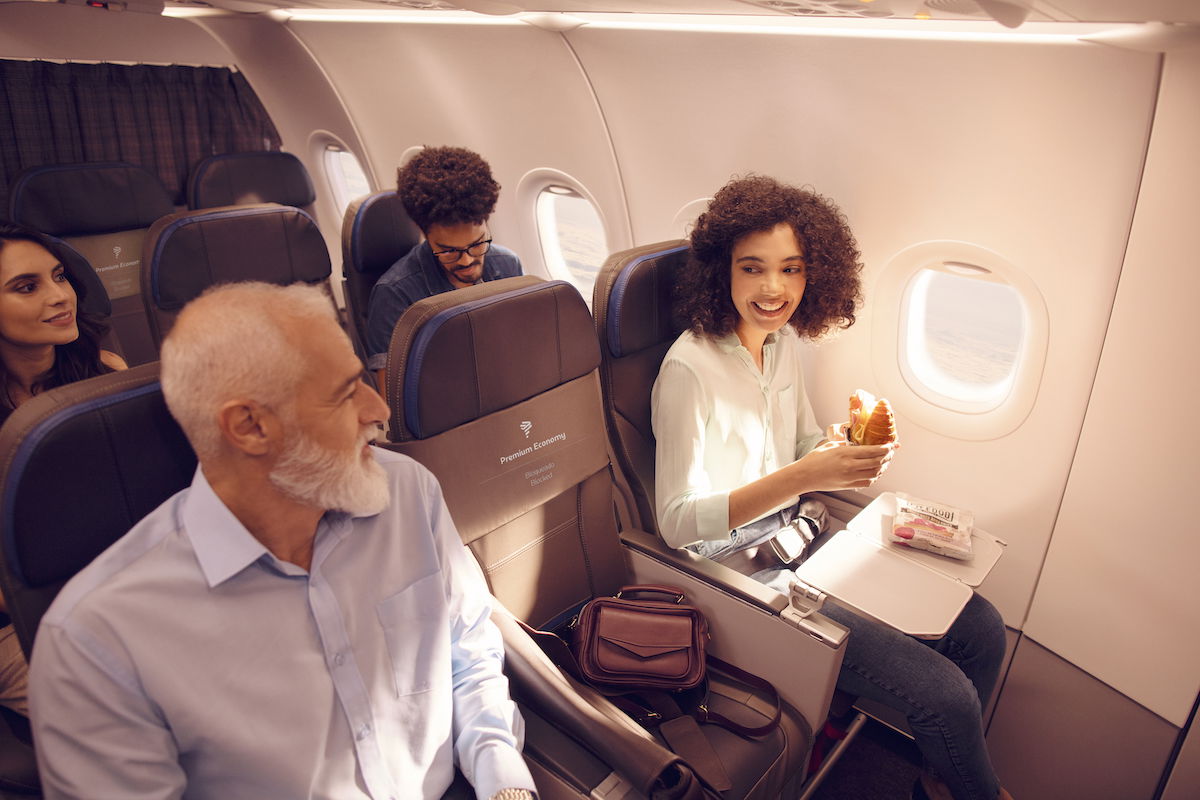 LATAM's new premium economy
Booking LATAM premium economy
As mentioned above, premium economy will be launching throughout LATAM's regional network for flights as of March 16, 2020. Seats are already bookable for flights as of that date.
On top of that, the product has already been rolled out as of today on select hub-to-hub routes, outlined below.
From Santiago (Chile) to:
São Paulo (GRU)
Lima (LIM)
Buenos Aires (EZE)
From Lima (Peru) to:
São Paulo (GRU)
Santiago (SCL)
From São Paulo (Brazil) to:
Lima (LIM)
Buenos Aires (EZE)
Santiago (SCL)
A couple of notes:
You'd think a long haul business class ticket with a regional connection would automatically get you premium economy on the shorter flight, though I'm not finding that to be the case yet based on doing some searches on LATAM's website
I'm not seeing any LATAM premium economy awards bookable through partner programs yet
I suspect both of these may be a function of the seats having just been loaded into the system, so I imagine/hope that will change soon.
Bottom line
I'm happy to see LATAM finally introduce a premium product on their massive fleet of A320s. LATAM has an incredible route network throughout South America, and a lot of their flights are quite long.
So while these economy seats with blocked middles and better service are hardly a business class substitute, they make the experience a lot more enjoyable.
I've been looking at some trips to South America that involve three hour flights on LATAM A320s, and it seems a lot more pleasant to fly that in premium economy.
Anyone else excited to see LATAM introduce premium economy on regional flights?