In March we learned that American Express and Costco would be cutting ties, which was a pretty big loss for American Express. The loss of Costco threatens roughly 8% of the annual worldwide spending on American Express cards. But American Express was losing money on the agreement, and it just didn't make sense to sustain it.
Instead, as of April 2016, Costco's co-branded credit card will be a Visa issued by Citi.
Sam's Club now accepts American Express
It seems like American Express wasn't going to just take the loss without a fight, as they've now worked out an agreement with Costco's biggest competitor, Sam's Club (which is the eighth largest retailer in the US).
As of October 1, 2015 (today), American Express cards are accepted at more than 650 Sam's Club locations in the US.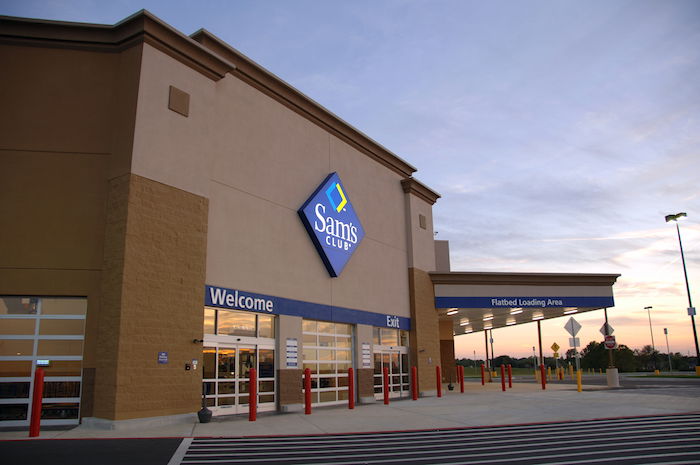 To celebrate the new partnership, card members can receive a one-time $25 statement credit after they use an enrolled, eligible American Express Card to spend $45 or more on a new Sam's Club membership in-store between October 1 and October 31, 2015.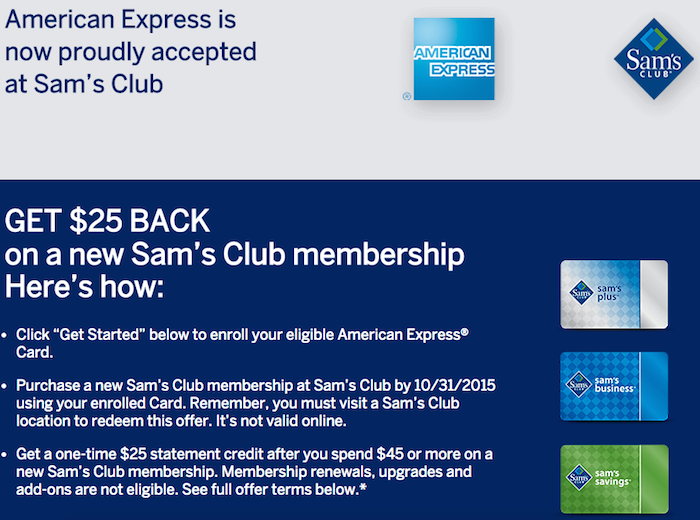 As a reminder, prior to this the only credit card that Sam's Club accepted in store was Mastercard. You could use American Express when making purchases online, but not in-store. So this nicely increases the payment options at Sam's Club.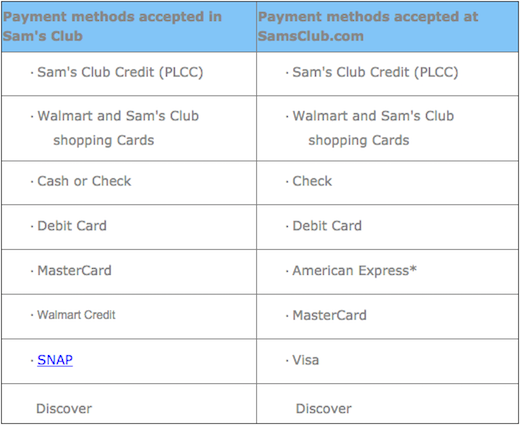 Which credit card should you use at Sam's Club?
Now that Sam's Club accepts both American Express and Sam's Club, what's the best credit card to use for Sam's Club purchases?
Warehouse stores typically don't qualify as grocery stores for the purposes of credit credit card, so there aren't really any bonus categories you can take advantage of by shopping at Sam's Club. So in general you'll want to use a credit card which maximizes your return on everyday spend. A few of which include: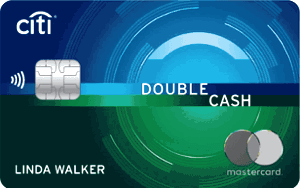 Learn More
Terms Apply. | See Rates & Fees
Why we like this card
The Citi Double Cash has been my go-to card for everyday spending for about a year now, and I absolutely love it. Personally, I use the card for the ability to earn ThankYou points. The flexibility this card offers in this environment is unrivaled. The no annual fee card can earn you the equivalent of two cents or two transferrable points for every dollar you spend (after paying the bill). Being able to efficiently earn either cash back or travel rewards is the kind of flexibility that consumers should be looking for nowadays, and there's no other card as well rounded as this. Furthermore, when you combine the Citi Double Cash with the Citi Premier Card, you're looking at one of the best card combos out there with one low annual fee.
Bottom line
American Express certainly made the best of a bad situation here. Their relationship with Costco wasn't sustainable, so they managed to accomplish the next best thing, which is partnering with Costco's biggest rival.
This is great news for consumers, as it it increases the variety of cards accepted at Sam's Club.
If you're a Sam's Club customer, are you excited about these changes?