South African Airways has been losing money for years, and their losses keep getting bigger. The airline has an inefficient fleet, an inefficient route network, and there are also reports of a lot of corruption. The airline has missed several payments to creditors, and South Africa's deputy finance spokesperson last year said that "essentially they are insolvent and should have filed for liquidation."
The airline went through seven CEOs in five years, which gives you a sense of the situation they're in. Last November the airline appointed their first permanent CEO in three years. The guy actually seems to have a strategy for the airline, and wants to shrink SAA into profitability. He thinks he can turn the airline around within three years, which is no small feat when you consider that the airline lost 473 million USD last year, not to mention oil prices are rising.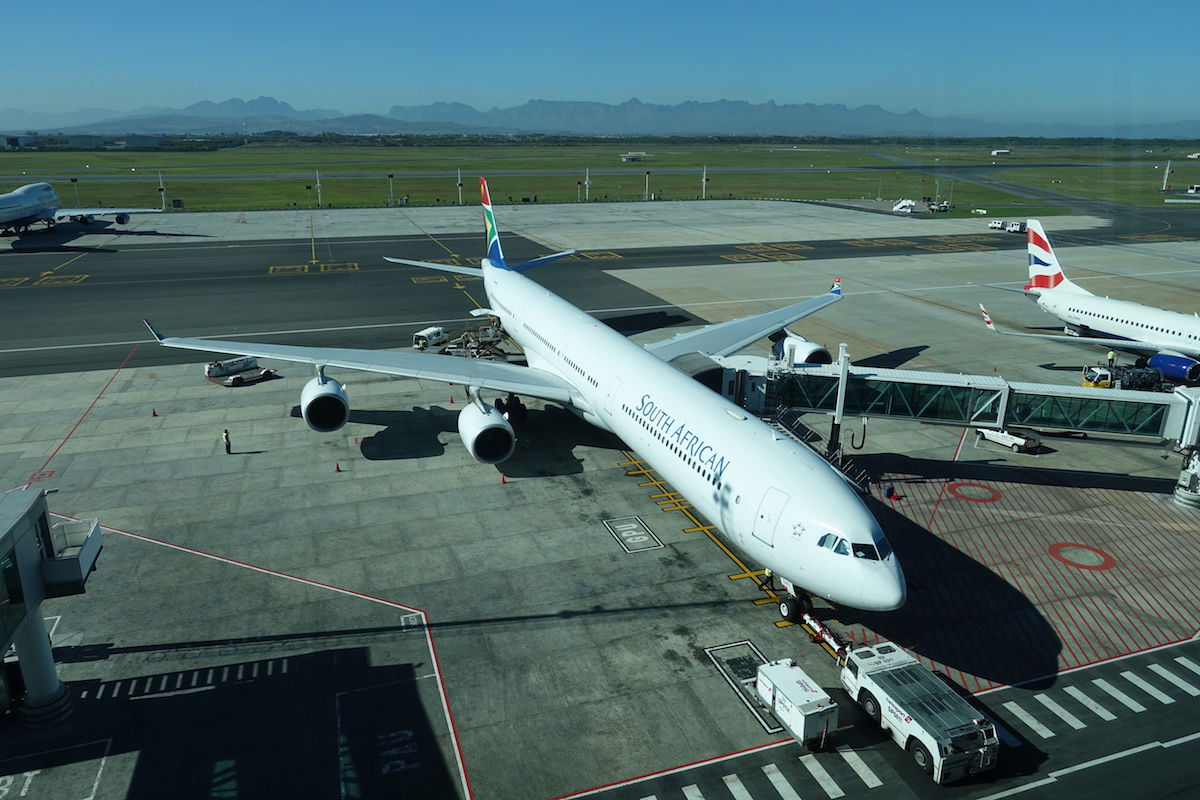 The airline plans to shrink by cutting their money-losing routes, and also transferring some of their unneeded planes to Mango Airlines, which is their profitable low cost subsidiary.
While we'll have to wait and see if the strategy is successful, at a minimum I think the new CEO deserves some credit for having a strategy, which is more than can be said for the past several management teams. Beyond that, he's putting his money where his mouth is. Times Live reports that SAA's CEO has bet R100,000 of his own money that he can make the airline profitable within three years.
This challenge came from Free Market Foundation executive director Leon Louw, who asked if South African Airways CEO Vuyani Jarana would be willing to donate R100,000 of his own money to charity if the three year turnaround plan didn't work. If it does work, Louw will make the same donation:
"Does he really believe that SAA will make a profit in 2021? It is easy to gamble taxpayers' money; not so one's own'" Louw said.

"As a sign of his personal commitment to the cause' the airline's CEO' Mr Vuyani Jarana' commits to match the pledge for R100'000 from his personal resources'" the airline said in a statement.
Now, in fairness, 100,000ZAR is "only" 8,000USD. I'm not suggesting that's insignificant, but rather in the scheme of an airline losing half a billion dollars per year, it's not exactly going to be the greatest motivator for profitability.
Still, I have a lot of respect for him for making this wager, and I guess we'll find out in a few years who is going to be making a donation to charity.
I'd love to see SAA have a turnaround, though it's going to take some hard decisions to make that happen, and I suspect Jarana will be getting quite a bit of pushback there…
(Tip of the hat to Sean M.)