Michael O'Leary is the infamous and eclectic CEO of low cost carrier Ryanair, which by passengers carried is the largest airline in Europe (low cost or otherwise).
Here's a standard image of him at a press conference: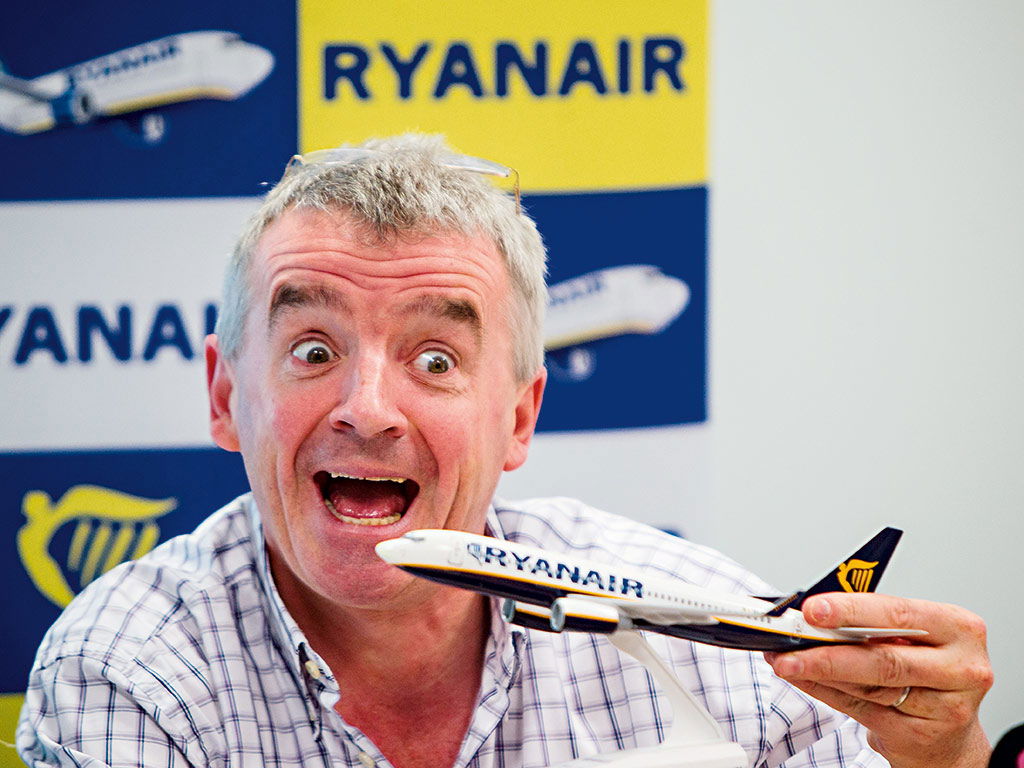 Mr. O'Leary has been in the role for a staggering 25 years, which is a huge term for any airline leader. He is now one of Ireland's richest businessmen, based on the financial success of the airline he has been running for decades.
After a horrible 2018, Ryanair has been restructuring their corporate operations recently by establishing new entities:
Ryanair Sun, which is a new Polish subsidiary designed to operate with lower costs, where they are attempting to move aircraft and staff
Ryanair UK, which the group is establishing to deal with whatever shape their UK operations face after Brexit; and
Ryanair has just announced a three month loss of around €20 million, excluding the Laudamotion figures, compared with a profit for the same period last year of around €120 million.
While this might sound unusual for such a profitable airline, admittedly this period was during the European winter, when demand for leisure travel is greatly reduced. Ryanair is still expected to record a full year profit, though it may be lower than previous years given this one quarter loss.
Ryanair has blamed, as usual, rising fuel prices, staff strikes, EU261 and Brexit uncertainty for their financial performance.
Michael O'Leary will now step away from the day to day running of the main Ryanair DAC entity for the first time in 25 years, and focus more on the overall Ryanair Group (with the four entities mentioned above).
It will be interesting to see if Ryanair (DAC at least) changes its passenger experience when Mr. O'Leary finally steps back from the day to day decision making in his expanded, more strategic oversight role.
Mr. O'Leary has explained his new role will be more like that of IAG boss Willie Walsh, than that of British Airways CEO, Alex Cruz. I'm not sure if Willie Walsh would see it this way!
Mr. O'Leary is famously outspoken and hard-line — I read an interview with him once where he proudly said that he does now allow staff working at Ryanair's head office in Ireland to charge their mobile phones at their desks because that costs electricity.
He insists any cost reductions he can deliver will mean lower fares for his passengers — he's worth over $1 billion, so those cost reductions are benefiting him too.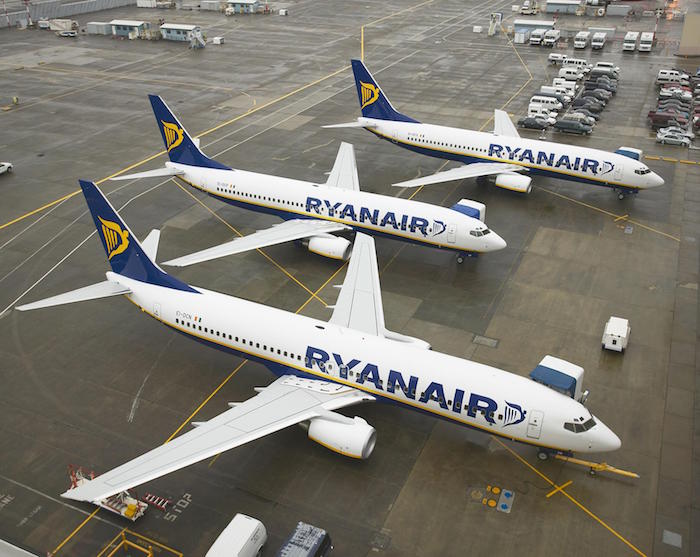 As a (previously) regular Ryanair passenger, Ryanair seems to continually change their strategy:
first they were all about extracting as much ancillary revenue from their passengers as possible, by having non negotiable obscene charges for just about everything,
then they decided they wanted to attract lucrative business travellers, so developed special fares that included all the sorts of benefits they thought business travellers would want (although I pity any business travellers that have to fly Ryanair for work on a regular basis)
then they relaxed their hand luggage rules to allow passengers to take a second bag in the cabin for free
then they massively complicated their baggage policies by forcing most passengers to pay for priority boarding.
It's also interesting that Ryanair is being so proactive about Brexit.
There's so much uncertainty in the UK at the moment about what will happen post-March 29, that most companies seem to be adopting a 'wait and see' approach, while perhaps putting long term projects and initiatives on hold until they understand what conditions the UK will have to comply with when doing business in the rest of Europe.
So Ryanair has already set up a new corporate entity based on what they believe will happen after Brexit.
I haven't written much about Brexit here at OMAAT yet, because there is so much uncertainty and no one really knows what is going to happen. Once there are concrete plans for any changes to travel I will update you, but right now it's just airlines gazing into their crystal balls and trying to predict what might happen.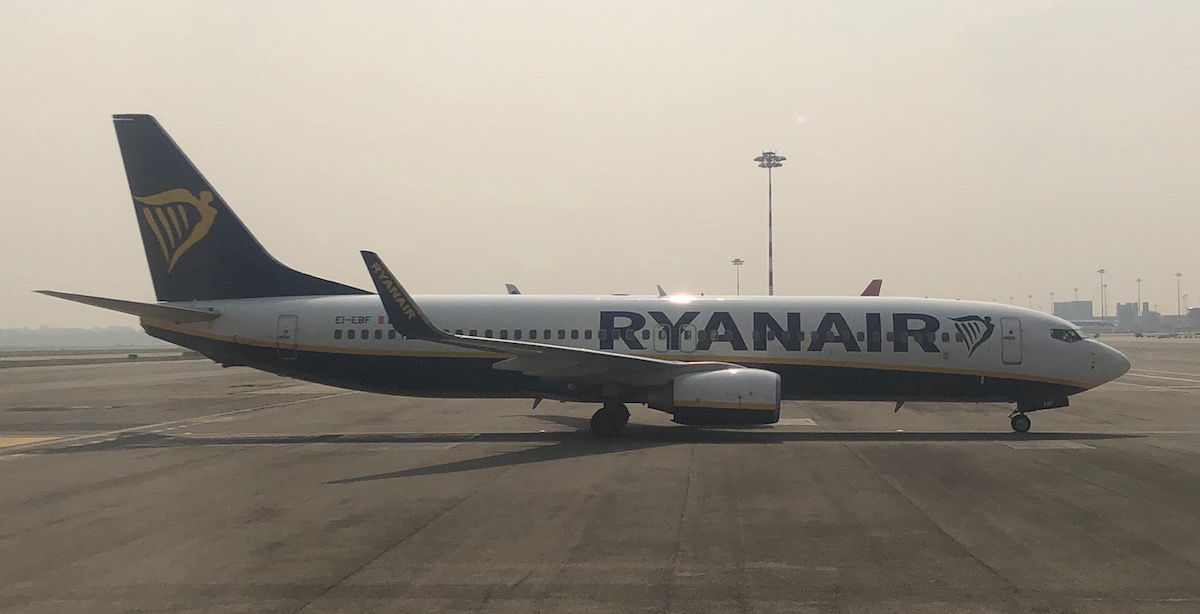 Bottom line
Ryanair's new, very confusing baggage strategy has caused me to largely move away from the airline as my main frustration is that unless you are willing to travel with only a small sized hand luggage bag (that can fit under the seat in front of you), the advertised price is no longer the advertised price, as you need to add the cost of priority baggage.
This makes it difficult to compare different carriers' advertised prices on the same routes.
I am hoping Mr. O'Leary taking more of a wider strategic role for the entire group will mean someone with fresh ideas can come and run the day to day Ryanair DAC entity. Hopefully that person can introduce some new initiatives that makes the passenger experience affordable, but still simple and bearable, or dare I say even enjoyable.
There are plenty of other low cost airlines in Europe, and around the world, that manage both.