As long time readers will know, I tend to get obsessed with pretty random airlines, and then really want to fly them.
A couple of weeks ago I wrote about RwandAir, the airline based in Kigali, Rwanda. It's an airline I didn't know much about prior to that, though I was impressed to see that they had some new A330s featuring an excellent business class product (arguably the best on any African airline).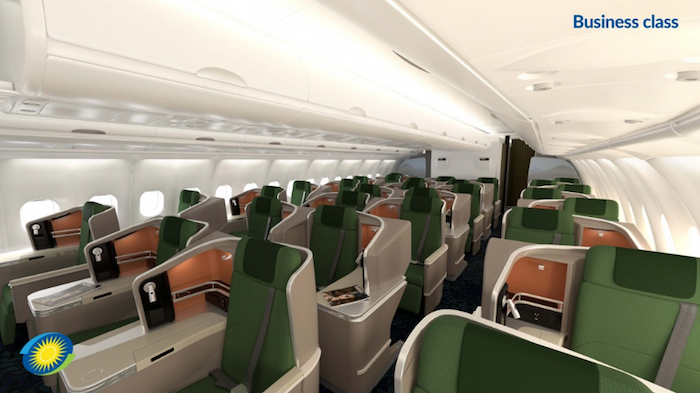 RwandAir's A330 business class
The airline is quite small, with a planned fleet of just 10 planes — this includes four 737s, two CRJs, two Dash 8s, and two A330s that they've newly acquired. In other words, they're really quite a small airline.
As of now RwandAir's longest route is to Dubai, which is primarily operated using an A330.
Well, it looks like RwandAir has some very lofty expansion goals. Specifically, RwandAir's CEO has indicated that he wants to start flying between Kigali and New York using an Airbus A350 by 2019. Per The New Times:
According to the airline's chief executive, John Mirenge, the national flag carrier targets to enter the US market with a route to New York "if all goes according to plan". This is part of the airline's strategy to penetrate overseas markets and open Kigali to the rest of the world.

Mirenge further said the airline would acquire another Airbus A350 XWB wide-body plane for the Kigali-US route. The A350 XWB is Airbus' all-new family of wide-body aircraft that is shaping the future of medium-to-long haul airline operations. It is gaining popularity among airlines because it is fuel efficient and helps address increasing environmental concerns, as well as match growing passenger expectations, sector experts say.
The fact that they're even considering this is sort of mind-blowing to me. It's my understanding that RwandAir already loses a significant amount of money. Turning a profit on ultra longhaul flights is notoriously difficult, especially in markets without a lot of connections (given RwandAir's limited route network, it's not like they can offer one stop service from New York to everywhere in the region via Kigali), and especially in markets that are generally quite low yield.

The proposed Kigali to New York flight
There are already a good number of airlines offering one stop service between New York and Kigali, so they'd have to be able to command a significant price premium over the competition for the route to make sense.
Then again, perhaps the route wouldn't even be about turning a profit, but rather about the prestige and/or building a connection between the two cities (with, again, is a questionable decision).
Given that RwandAir is growing, you'd think they'd learn from the mistakes other carriers in the region have made. Just look at the situations that Kenya Airways and South African Airways are in…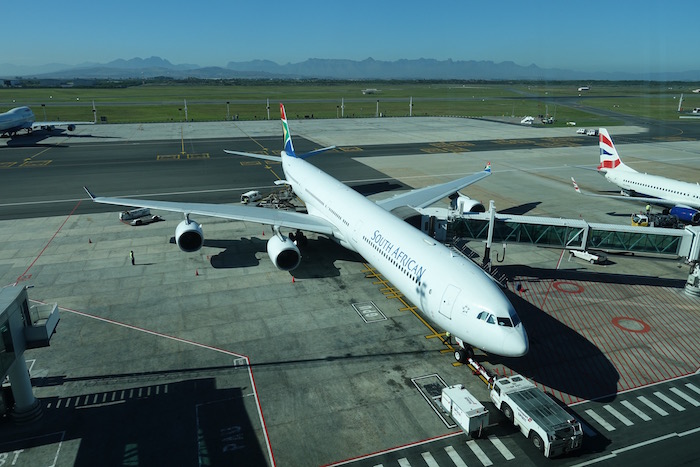 South African Airways A340
They'd be much better off developing a partnership with a global carrier (like Emirates or Turkish) and feeding passengers to that carrier's hub for the longhaul flying, which would be much more of a win-win.
Do you think RwandAir will actually follow through with their New York route, or will they come to their senses and see what's going on at airlines around them?