Here's an interesting concept. I think this was actually launched earlier this year, but it's the first time I've stumbled upon it.
Often it can be tough for airlines to solicit feedback in a useful way, so over the years we've seen some airlines set up "secret shopper" programs to varying degrees. In some cases these have been targeted at some customers, and in some cases they've also backfired when employees caught wind of the concept.
Something I didn't realize is that Royal Air Maroc has a mystery shopper app that's open to all. You can even earn bonus miles in the Safar Flyer program for taking part in it.
As they describe it on their website:
Because your satisfaction is our priority, we have developed the Mystery Shopper app, in order to better align our products and services with your expectations.

Take part in the improvement of our offerings through a fully anonymous, exhaustive evaluation of our services.

Rate every step of your journey easily and quickly, from your reservation to your landing, including boarding, VIP Lounge services, and the trip itself.
To thank you for sharing your experience, up to 710 miles will be awarded to your Safar Flyer account.

To become a Mystery Shopper, all you have to do is download this app, register, and input your flight info!
You can download it in the app store.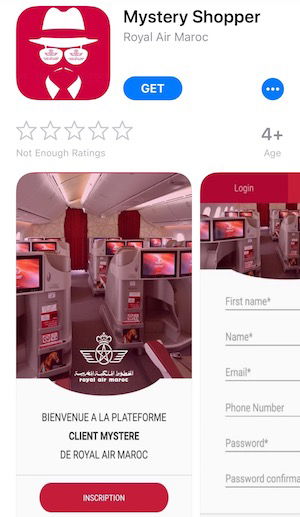 Then you need to register with just some basic details, including your Safar Flyer account number (so you can earn bonus miles).
To start an evaluation, you just enter a flight number, the date, and the cabin you're traveling in.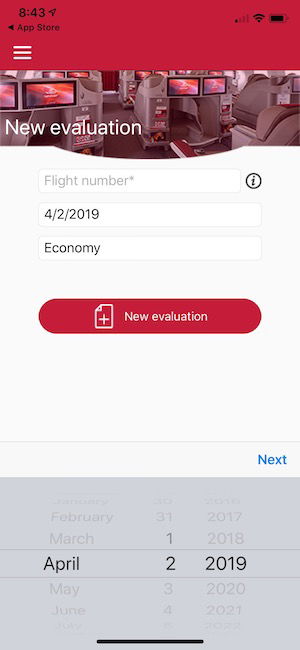 You can be awarded up to 710 miles. Obviously that's not a whole lot, but at the same time each of the questions is really short (and just has a yes or no answer), and you get 10 miles for every question you answer.
The questions cover check-in, lounges, boarding, the onboard experience, and the arrivals experience. Here are some of the questions: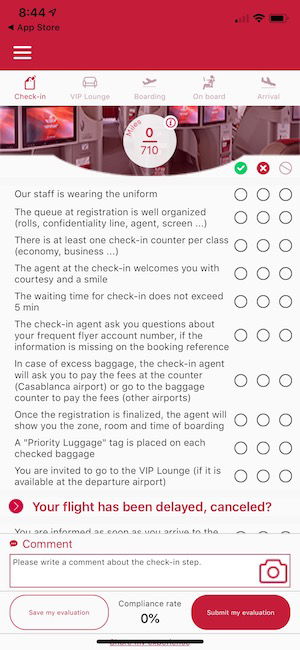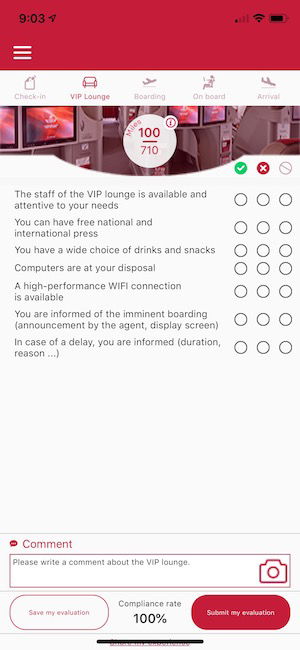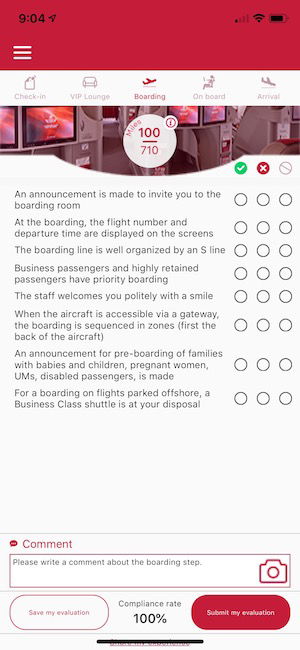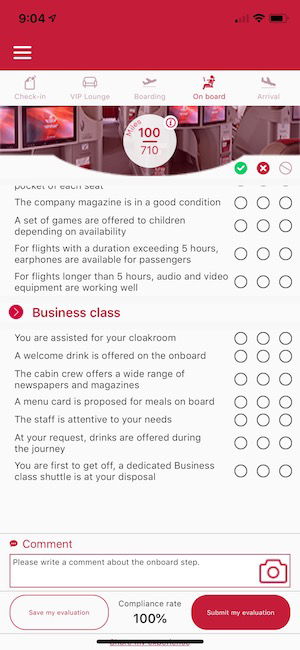 Perhaps the most interesting part (or controversial, depending on how you look at it) is that you can upload pictures taken during the flight to help illustrate points. Without a request not to photograph crew members, I could see that ending poorly.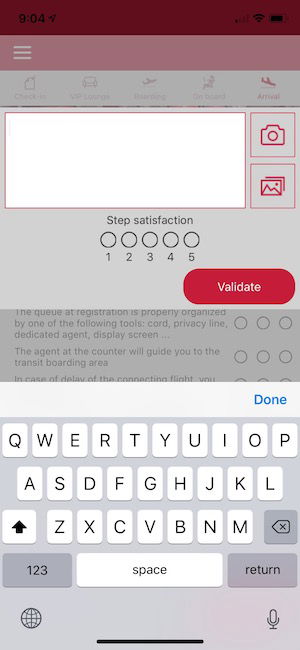 If used correctly, this app could provide excellent feedback in terms of service delivery. One of the challenges with controlling customer service on planes is that once the door closes there's not really any oversight. This at least creates a more consistent feedback system.
At the same time, the problem is that this also has the potential to backfire. If this were more widespread I could certainly see some people boarding, making it clear they were "mystery shoppers," and taking pictures of the crew and threatening them if they don't get special service. Hopefully that's only a small minority of people, but I don't think it can be ruled out.
I have an upcoming flight on Royal Air Maroc, and plan to give all of this a try. The 710 bonus miles are the icing on the cake, but mainly I'm just curious to go through the entire process.
What do you make of this mystery shopper concept? Would you like to see more airlines offer it, and would you participate?