Rimowa has quite a loyal following for its high quality hard shell luggage. Rimowa luggage is quite expensive under normal circumstances, but that pales in comparison to a new product that has just been introduced as part of a collaboration.
Rimowa's Moncler "Reflection Cabin"
Rimowa has released a new carry-on designed in collaboration with Italian fashion brand Moncler, called "Reflection Cabin," and it retails for a jaw-dropping $3,200.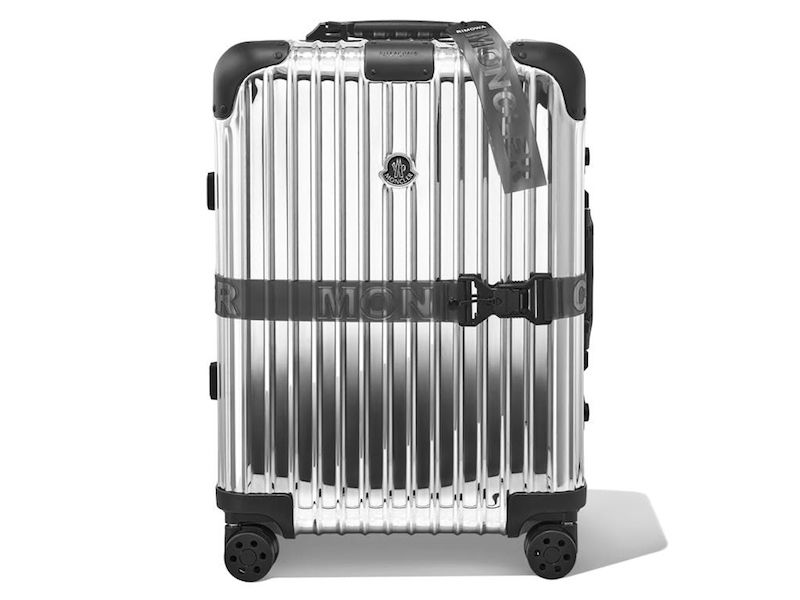 The new carry-on was initially unveiled at Milan Fashion Week, and has just recently hit the market. As the bag is described:
The collaboration combines each brand's engineering expertise and repertoire of technically advanced material for a truly statement-making piece of luggage. Exclusively available in Cabin size, the ultra-polished aluminum suitcase combines a bespoke mirrored aluminum shell accented with matte black handles, matte black riveted corners, and lined with Moncler's signature padded nylon fabric. The limited edition also includes a set of exclusive silver packing cubes made of Moncler's padded fabric, a dark grey luggage tag and luggage belt designed by Moncler.
Here's a video about the bag:
The luggage weighs 10 pounds, and measures 22″ x 16″ x 9″, so it's allowable as cabin baggage in many parts of the world.
Ordinarily Rimowa bags of a similar size start at $490 for the most basic "Essential Lite" product, though the most popular type retails for $1,000.
Now we're seeing a bag that's more than three times the price, thanks to the Moncler branding, and the fact that the bag is reflective (you know, because bags doubling as mirrors is super useful). 😉
The Rimowa Dior bag is even more expensive
The new Rimowa Moncler bag isn't even the most expensive carry-on that Rimowa is selling at the moment. Rimowa has done quite a few fashion collaborations over time, and the Rimowa Dior bag is even more expensive. It retails for $3,720.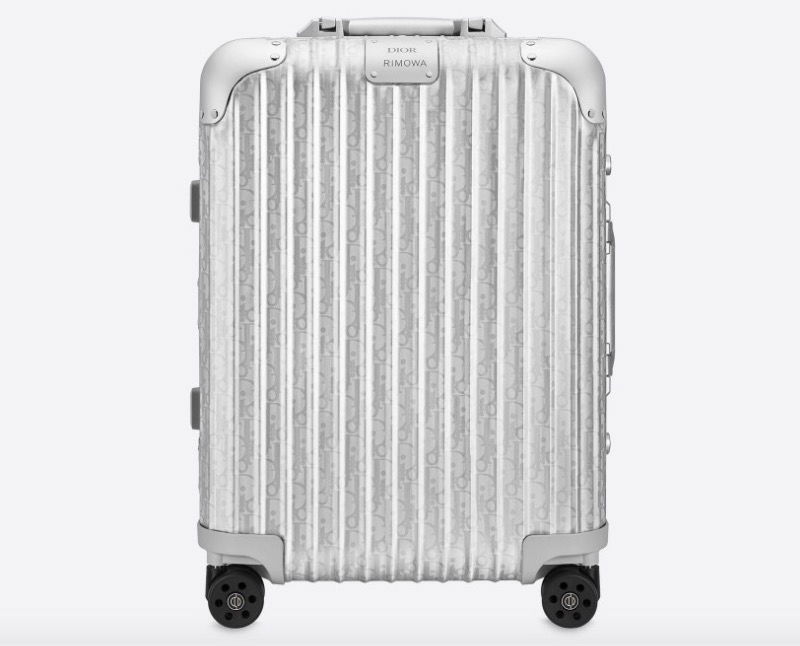 But don't worry, if you're on a budget but really want something from the Rimowa and Dior collaboration, there are other options. For example, you can buy a Rimowa and Dior clutch for a mere $2,440. This sure looks like those Rimowa amenity kits that used to be handed out on planes, except with a strap, no?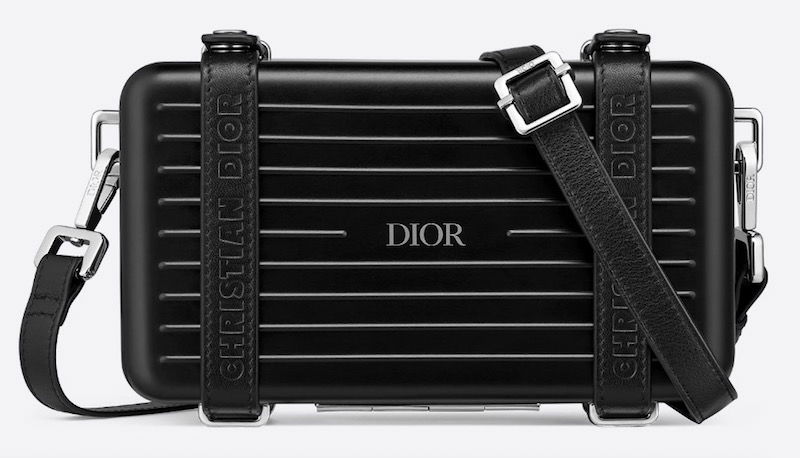 Bottom line
If you're a huge Rimowa and Moncler fan, have always wanted a bag that doubles as a mirror, and have $3,200 to drop, then this is for you.
Personally I've never understood designer luggage beyond maybe a standard Rimowa (though personally I'm not a Rimowa fan since I don't like spinner bags or hard shell luggage — I'm a Briggs & Riley guy, though admittedly that's not nearly as stylish).
Obviously I'm not the target market for this, and maybe this is a tangent, but all the time I see people checking bags that cost thousands of dollars and it just confuses the heck out of me.
Even if you have all the money in the world, and even if you don't care about how quickly the bag will be damaged, do you really want to so openly put a target on your luggage for potential theft?
I don't check bags often, but for those situations where I do, I specifically have some very cheap luggage bought from TJ Maxx.
So, who is getting the Rimowa Moncler carry-on? 😉