Full disclosure: This experience is in conjunction with the Starwood AmEx Stars program I'm participating in, courtesy of the Starwood American Express. They covered the cost of my flights to New York, my two night stay at the W New York Union Square, and tickets to the American Express card member event at Mercedes Benz Fashion Week. That being said, all opinions expressed are my own.
I arrived into JFK on American at around 2PM, and took the AirTrain/subway to Union Square, which took about an hour. The W Union Square is just a couple of blocks from the subway station, so very easy to reach. The first thing that struck me about the hotel was that it was in an older building, which doesn't feel very W-ish (and for me that's a good thing).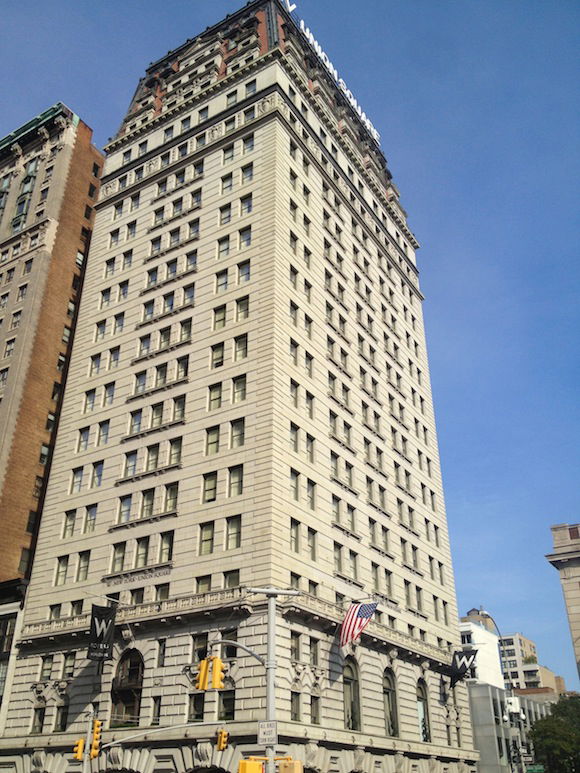 W Union Square exterior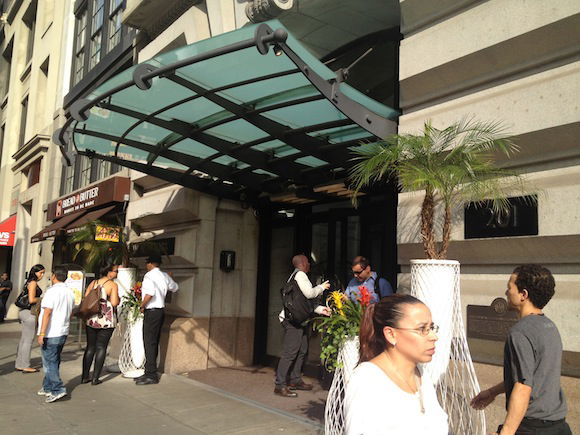 W Union Square entrance
In the lobby I immediately asked myself whether I was in the right hotel, because there were no disco lights, loud music, etc. It felt much more like a Luxury Collection property than a W.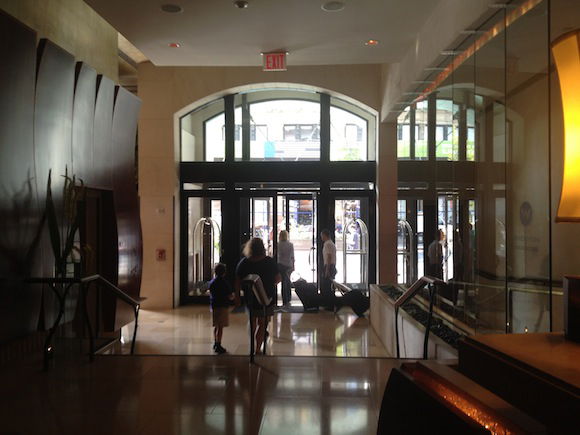 Lobby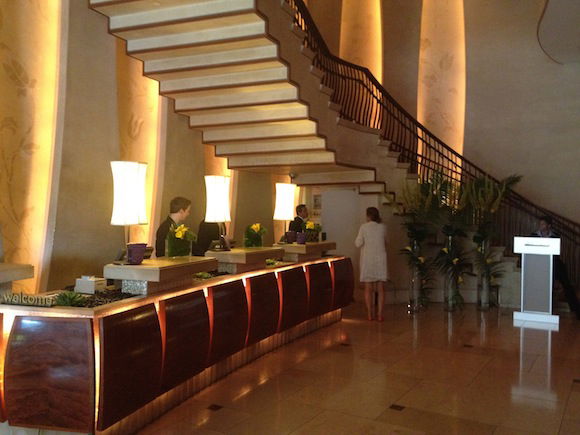 Lobby
I was immediately assisted by the friendly associate. I asked about the possibility of a suite upgrade as a Platinum member, and after looking at availability for a couple of minutes she found me a "Cool Corner Suite."
I took the elevator up to the 7th floor, where my room was located. The suite consisted of a living room at the entrance, with a couch, two chairs, desk, and a TV.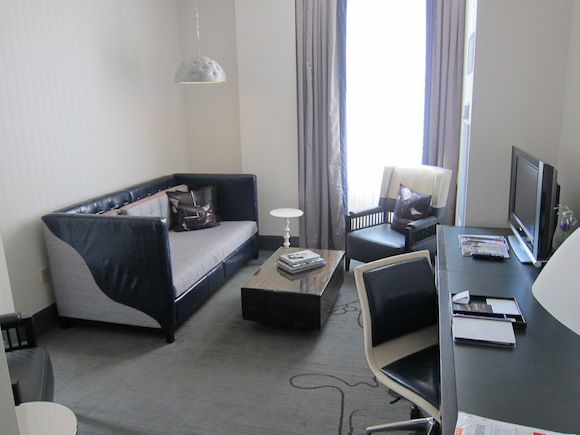 Living room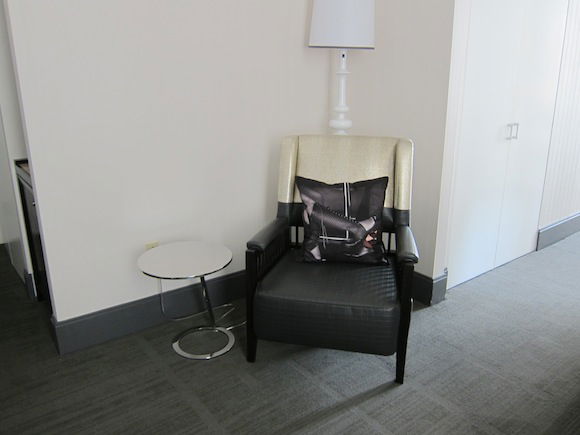 Living room
The living room featured great views of Union Square. It's always nice to stay in a "greener," more relaxing part of New York, as there's not as much street noise.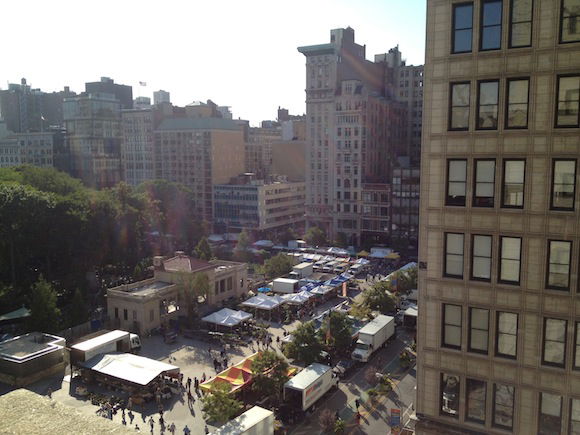 View of Union Square
The hallway led to the bathroom and bedroom.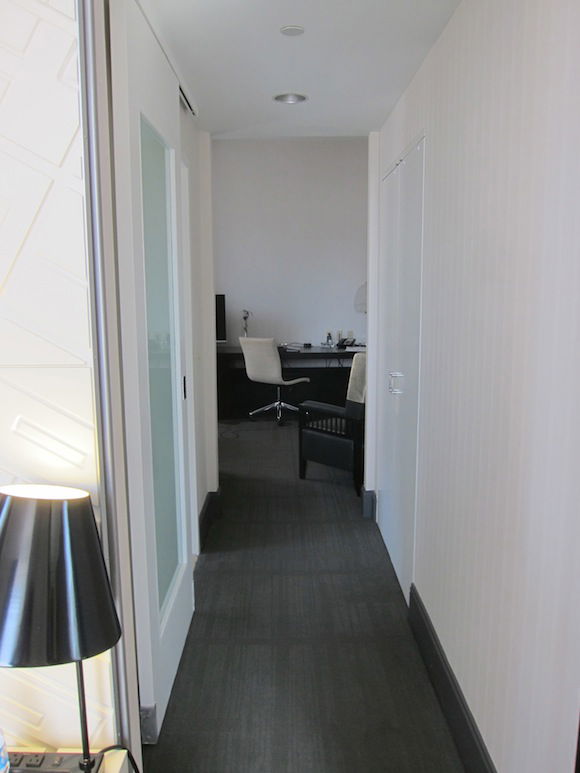 Hallway
The bathroom was a good size with a sink, shower, tub, and toilet.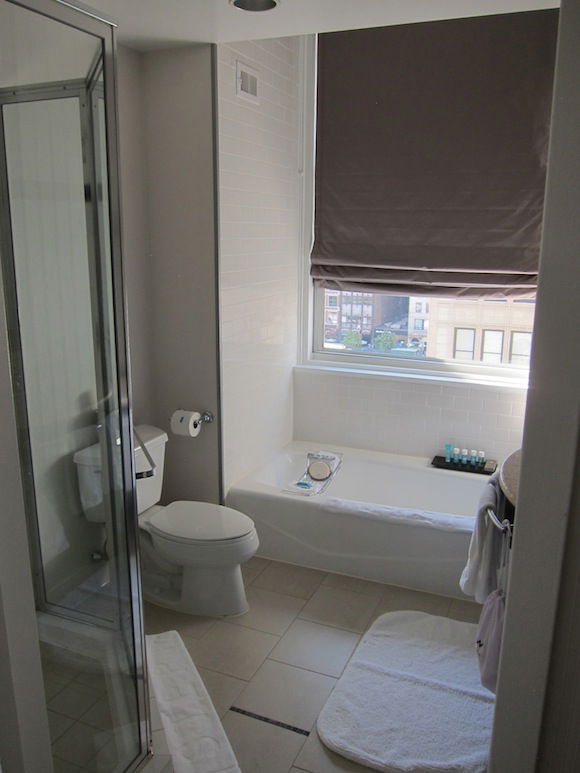 Bathroom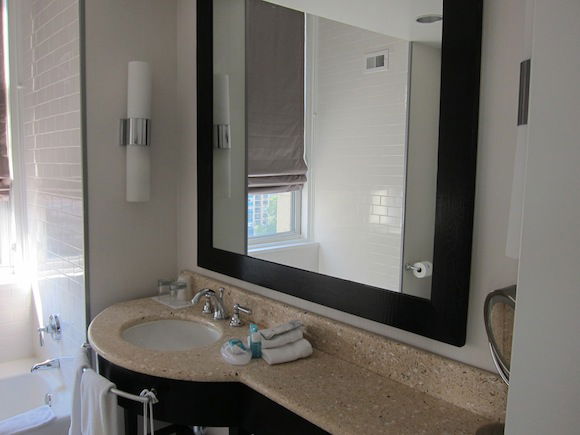 Sink
The shower was simple, well designed, and had great water pressure and temperature control.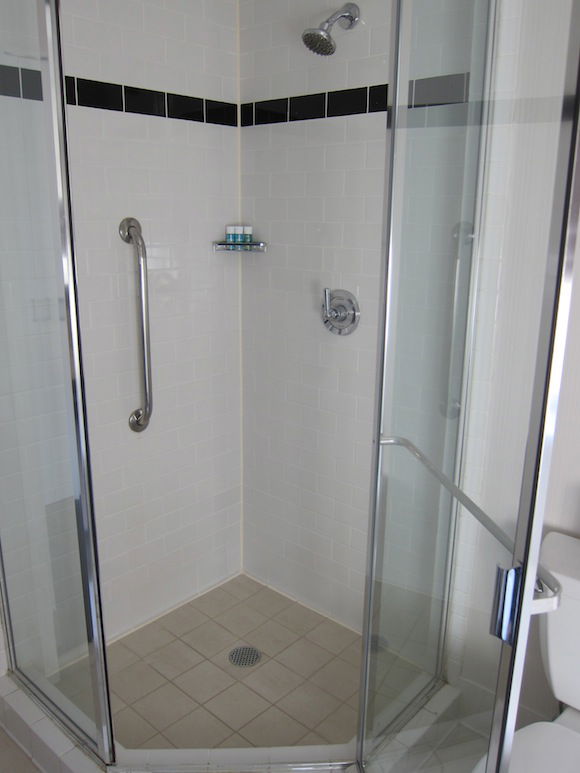 Shower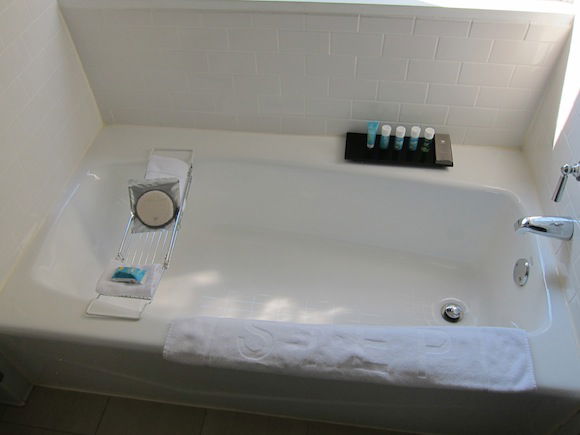 Bathtub
The bedroom featured a king W Signature Bed, chair, and TV.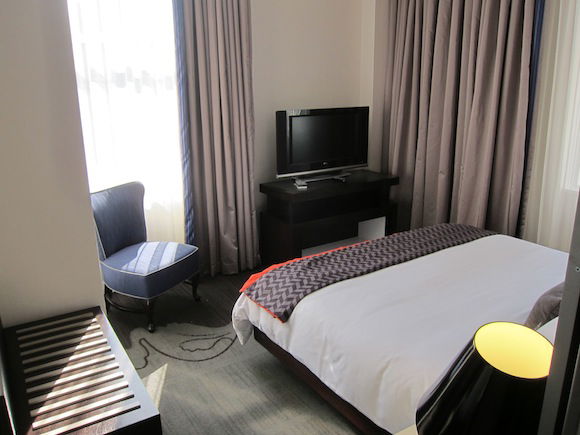 Bedroom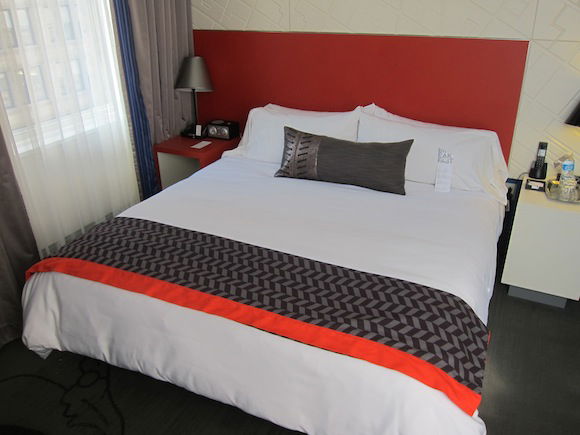 Bedroom
The biggest surprise came when I walked over to the TV and noticed an empty box of condoms sitting out in the open on the table. It's not like they were hidden somewhere, they were just out in the open. If this was an oversight it's a pretty bad one, since it makes you wonder what else they missed. So I almost have to believe it was a disgruntled housekeeper or something.
I'm not (quite) so prudish that it offended me, but I still called down to the front desk to let them know, since I think it's in everyone's best interest for them to talk to the housekeeper. They said they'd send up a manager, and about 20 minutes later someone showed up. They asked if there was anything they could do for me and I said there wasn't, but rather just that I wanted to be sure they knew about the situation so it doesn't happen again.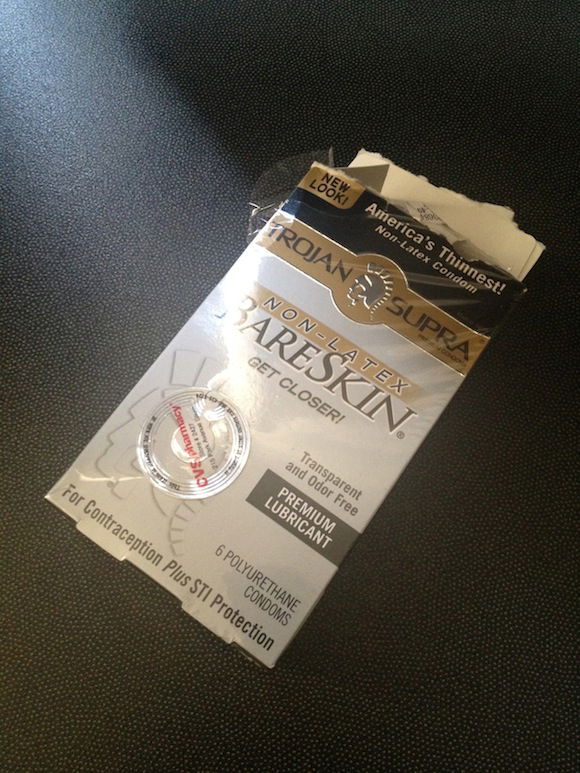 Condoms
Around the same time (so unrelated to the condom situation) I was sent a super-sweet (literally) welcome amenity, consisting of a bunch of chocolate, raspberries, and juice. Very nice touch!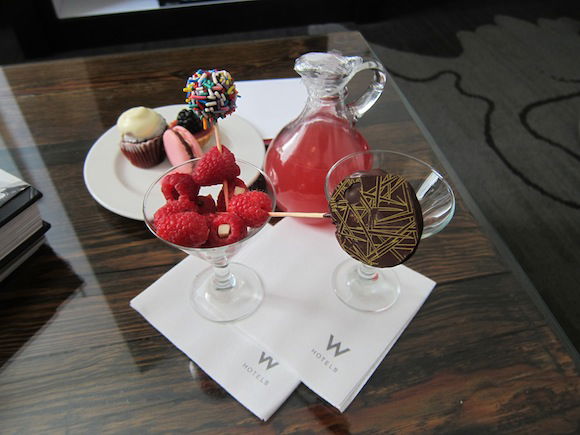 Welcome amenity
Much like at the W New York Times Square, Platinum breakfast could only be had via room service, so I had juice and English Breakfast tea, and was also served a basket consisting of a croissant, two muffins, and a pastry.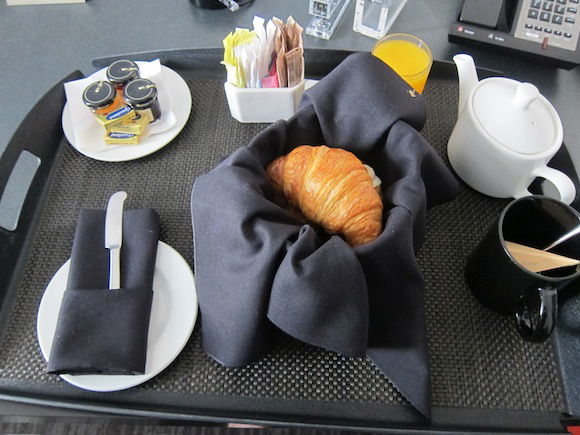 Breakfast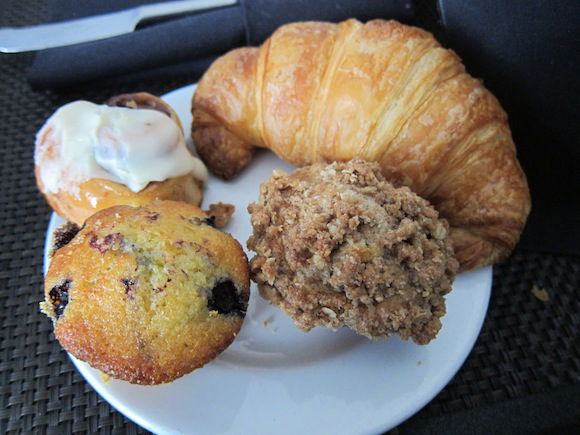 Breakfast
The hotel had a nice gym in the basement, which I used all three days of my stay.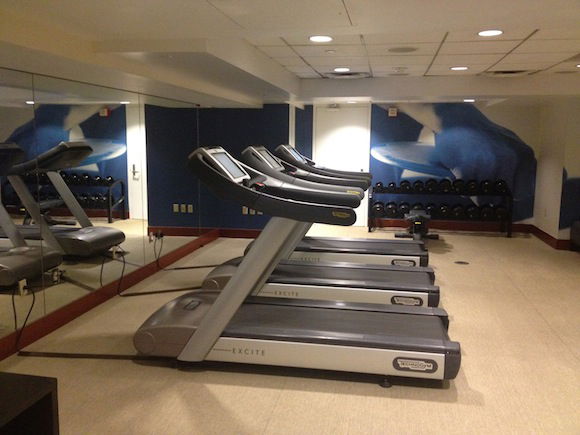 Gym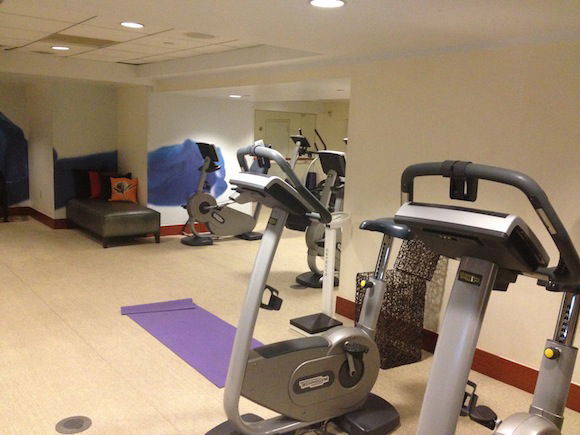 Gym
On the whole this is probably my favorite W I've stayed at, mainly because it doesn't really have a W vibe. On the whole I found the service to be very good and I thought the rooms were functional and nicely designed. I also liked the location at Union Square, given that it offers easy subway access to most parts of the city and is a relaxing area. I was a bit shocked by the box of condoms just sitting on the counter, but I guess it has to happen sooner or later if you travel enough.
Anyway, this hotel typically goes for $450+ per night, so I'd consider using "Cash & Points" if I were to return, which makes it 8,000 Starpoints plus $150 per night.