---
I arrived at LAX Tom Bradley International Terminal at around 5:30PM, a full five hours before departure. I had to check out of my hotel at 4PM and could only kill so much time in the lobby before leaving.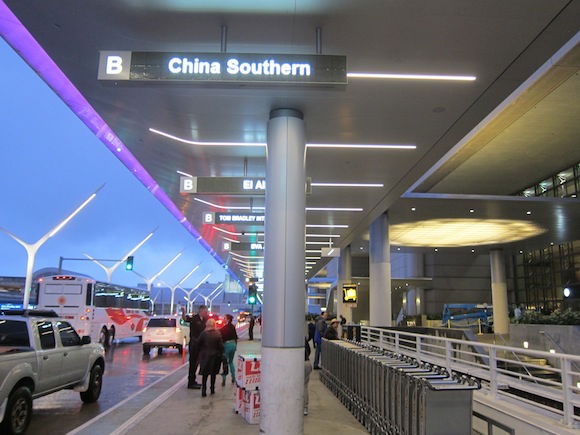 Tom Bradley International Terminal exterior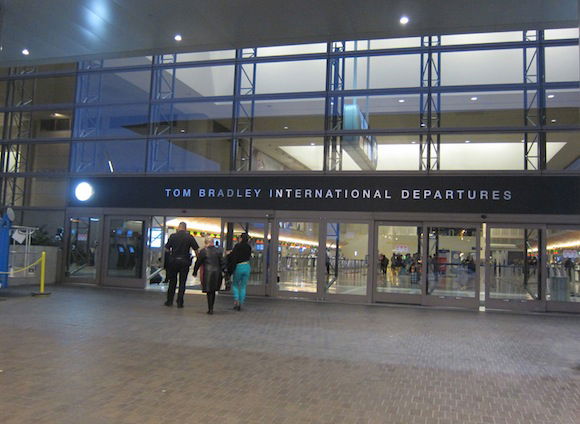 Tom Bradley International Terminal exterior
Not surprisingly check-in wasn't open till 6PM, so it actually wasn't too bad of a wait.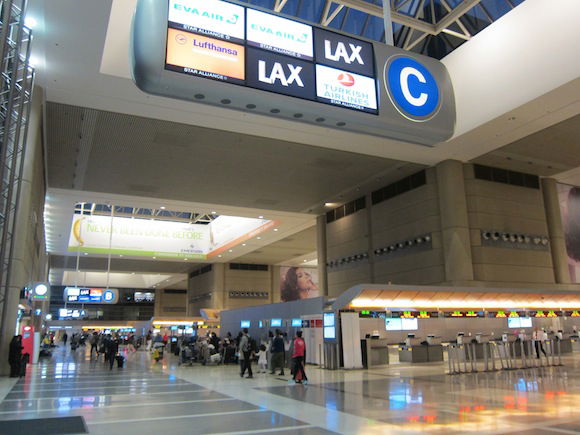 Tom Bradley International Terminal check-in hall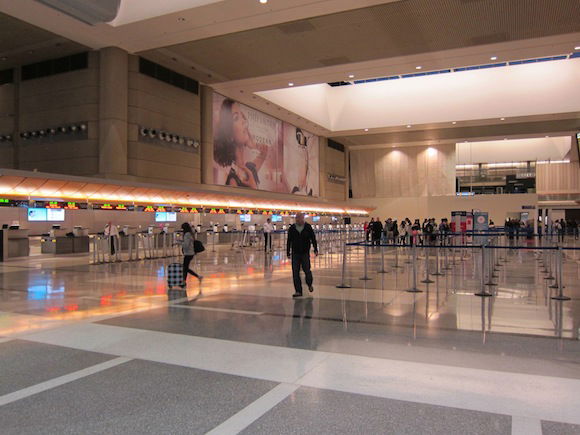 Tom Bradley International Terminal check-in hall
There were several dozen China Southern passengers already waiting around the check-in area as they were setting up the signage for the lines.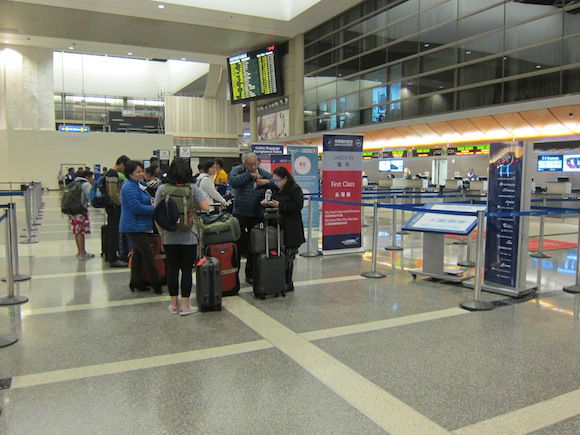 China Southern check-in queue
I'm not going to lie, I love just hanging out at TBIT, even if it's just in the check-in area. It has to be one of the most exciting terminals in the world in terms of destinations served nonstop. I mean, in the course of an evening you have flights leaving to Munich, Istanbul, Zurich, London, Manila, Nadi, Hong Kong, Sydney, Guangzhou, Taipei, Melbourne, Seoul, and Tokyo.
While I've flown well over three million miles, I gaze at departure boards the same now as I did when I was five. Travel and aviation is just a miracle…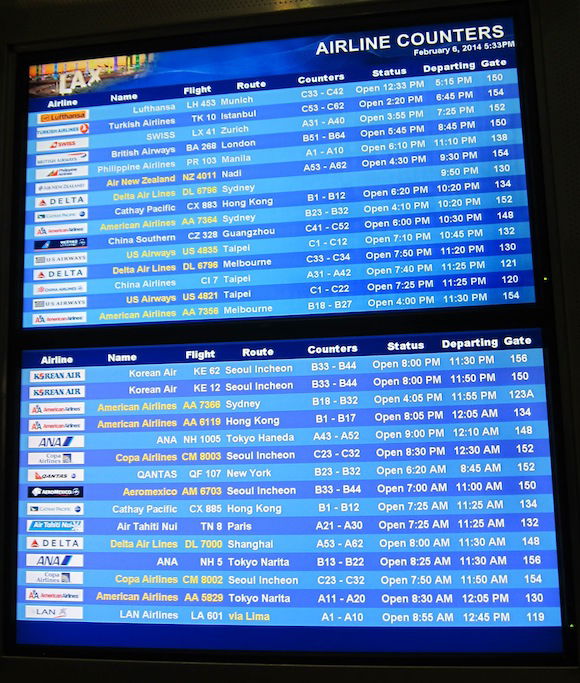 Tom Bradley International Terminal departures board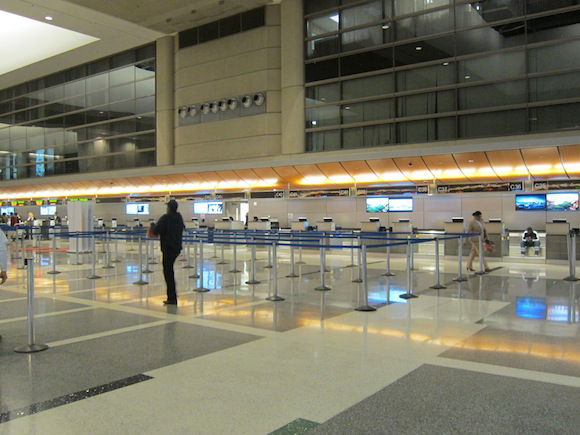 China Southern check-in before opening
At around 5:50PM they started creating queues to separate passengers. I got in the first class line, and was quickly approached by an agent that said "first class?" I said "yes." She said "you mean business class, yes?" I said "no, first class."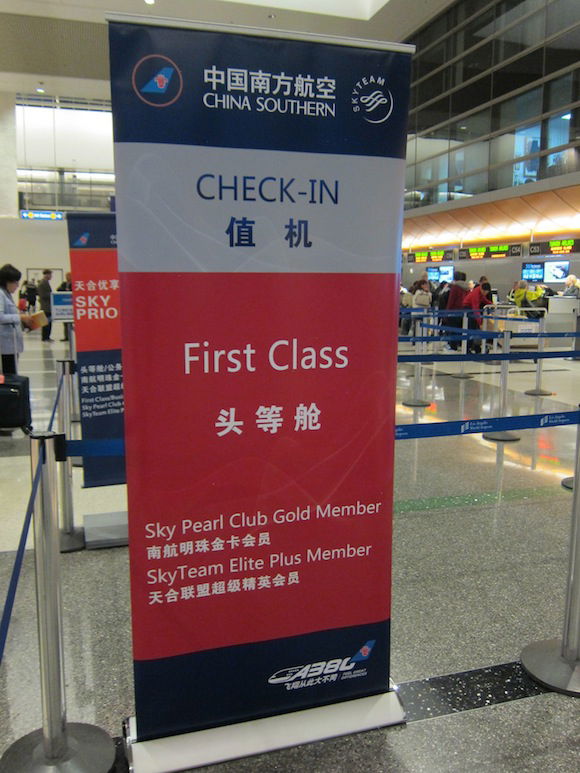 China Southern first class check-in signage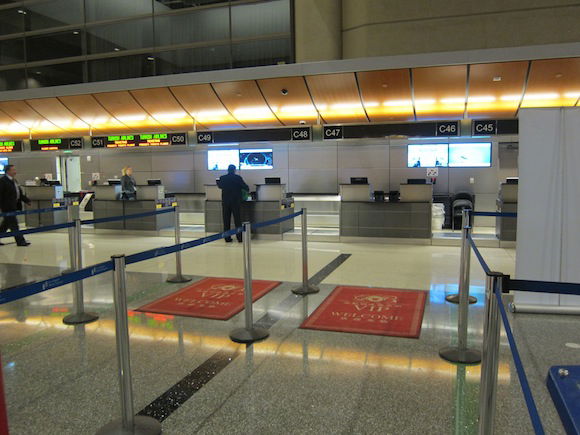 China Southern first class check-in queue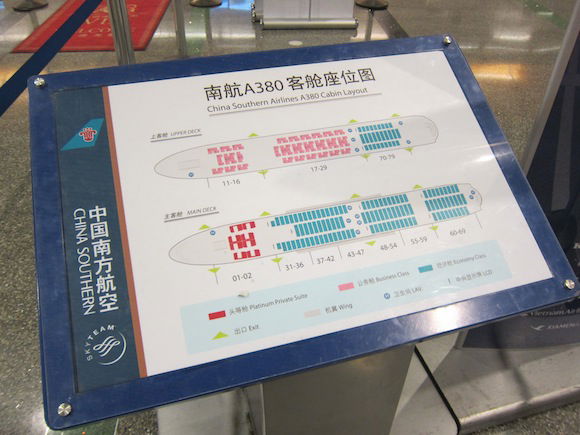 China Southern A380 seatmap
So she motioned for me to get in the first class queue, and then a couple of minutes later another agent with the names of first class passengers on a clipboard came over and asked me "are you Mr. Chow, Zhou, or Schlappig?"
I tried to control my laughter and resisted the urge to recite a Mr. Chow line from "The Hangover," and after I smirked and raised my eyebrow she said "I'm going to assume you're Schlappig."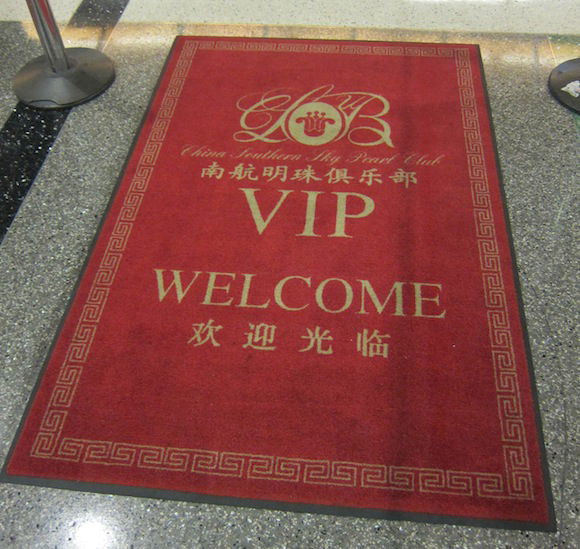 China Southern first class check-in carpet
Check-in was efficient, though there was a bit of confusion over my transit without visa in Guangzhou. I was staying in Guangzhou for around 48 hours and didn't have a visa, so they needed the name and phone number of the address I was staying at. Soon enough my boarding pass was issued.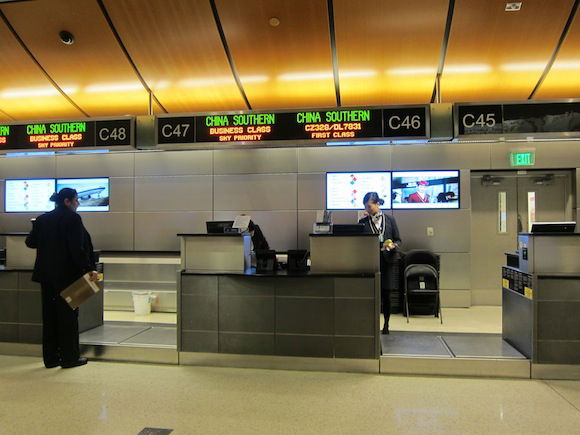 China Southern first class check-in
The agent explained that China Southern offers a "101 escort service" (whatever that means) through security, whereby they would bring me to the lounge.
Now in the past I've had mixed luck when it comes to escort services in the US. When I flew Air France out of LAX I had the most badass, baller escort ever. She cut everyone, brought me to the crew line, and then proceeded to cut the 25 person Singapore A380 crew without so much as acknowledging their presence.
While perhaps a bit "rough around the edges," at the very least that's a useful escort service, as it saved me a bunch of time.
So I hoped it would be similar in this case, and took them up on the offer. It took them a couple of minutes to find an agent that had the time to do it, but eventually a really nice Chinese girl escorted me. She was from Guangzhou and just started with China Southern a couple of months ago and eventually wanted to become a flight attendant, so her story was pretty interesting.
The only issue is that the "escort" service consisted of her walking next to me at a snail's pace and talking all the way to the lounge. There were no line cuts, and for that matter she really wasn't very assertive, to the point that we were even being cut by other passengers.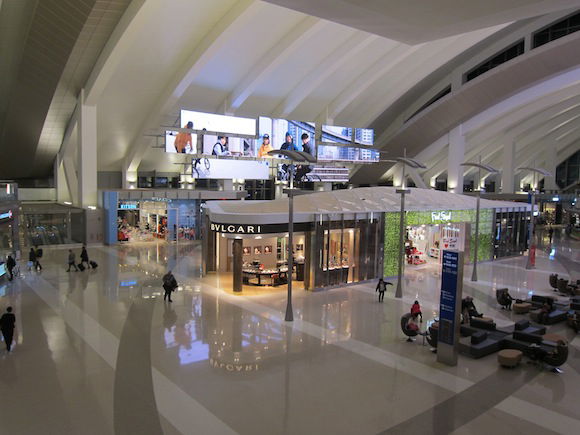 Tom Bradley International Terminal
She then walked me to the brand new Korean Air Lounge, which was still closed, as it apparently only opens at 7PM. Fortunately it was 6:45PM at this point, so I just roamed the gorgeous new Tom Bradley International Terminal for 15 minutes till the lounge opened.
So despite the entertainment at check-in, I do wish they'd clarify whether the escort service is actually useful, or more like a companionship-esque escort service. Then again, at this point in my life I guess I'm not really in a position to turn down either…