As many of you are probably aware, I'm presently shuttling back and forth between the US and Brazil. In the past seven days I've flown back and forth between the US and Brazil three times, meaning I've flown six longhaul flights. I've spent every single night on a plane with the exception of one.
In total so far my flying has looked as follows: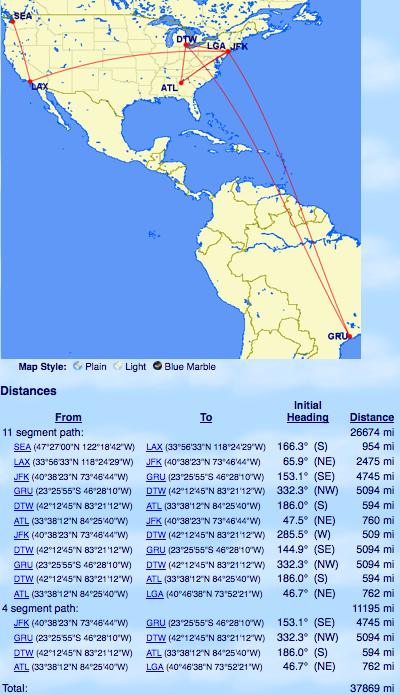 I'm now back in the US and have just one more roundtrip, so figured I'd take this chance to reflect on the past week:
Mileage runs always seem more glamorous/justifiable in theory
I'll say it now — this will be my last crazy mileage run ever. At least I'm saying that now, in a state of exhaustion as I literally dream of a bed. Sadly there's some aspect to this hobby that's totally OCD/addicting, and my guess is that a day after I get home I'd do it all over again.
Hello immigration… is anyone home?
So I've entered Brazil three times now, and have still yet to be asked a question. Don't get me wrong, I'm thrilled about this because I figure if they do actually start looking at my entry patterns I'll get some sort of (non-dental) cavity search in the back room of the airport.
But seriously, the immigration officers have been stamping my entries on the same page… how is this not suspicious?!?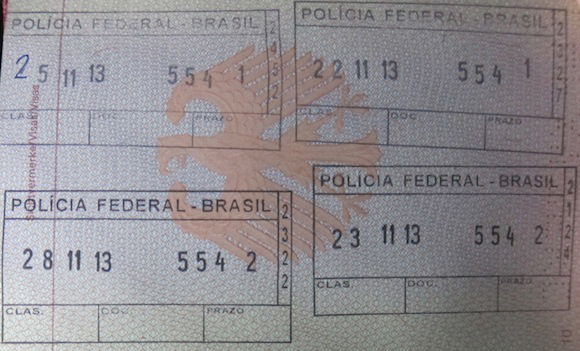 As far as US immigration goes, Global Entry has saved me. At customs one time I handed the guy my Global Entry printout, he asked how long I was in Brazil for, and I said 12 hours. He asked what the purpose of my trip was, and I explained Delta had a cheap business class fare and I was doing it for a year end mileage run to earn miles. He waved me right through. I've said it before and I'll say it again – at customs and immigration honesty is always the best policy, and if you don't act like you're doing anything wrong, you'll rarely get pulled over for secondary screening.
That awkward moment when you get the same flight attendant…
You might assume I had the same crew in both directions on at least one of these trips, but Delta's crews lay over in Sao Paulo for 36 hours, while I just had 12 hour layovers. So I didn't have the same crew working the same trips.
However, upon boarding my flight from Sao Paulo to Detroit last night, I had exactly the same flight attendant I had on my Monday night flight from Sao Paulo to Detroit.
He asked "so, how did you enjoy Brazil?" "Well, it was nice for the 12 hours I was there, though I also enjoyed New York for the night I spent there." The look on his face was priceless.
Fortunately he was awesome, and made the flight all the more entertaining.
Watching The Conjuring on an airplane…
Confession time – I'm terrified of scary movies. Terrified. I almost exclusively watch comedies since I figure there's enough sad/scary/dramatic stuff in the world without the made up Hollywood stuff.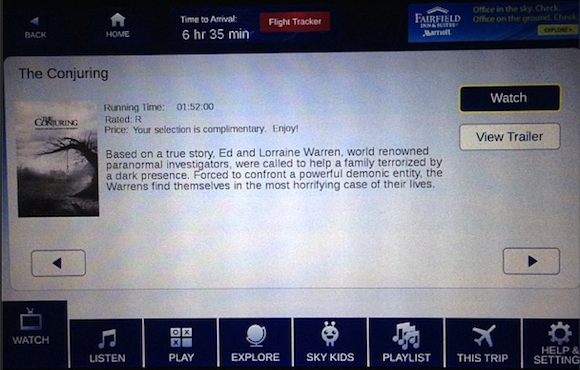 However, I have several friends that have watched The Conjuring and said it was terrifying/awesome, so I couldn't help myself. My logic was that it would be less scary on a plane since:
The plane is unlikely to be haunted by spirits
I'm surrounded by people, and there's comfort in numbers
Boy, was I wrong. The seat behind me was empty so I looked back every five minutes to make sure there were no spirits behind me. And the crew certainly didn't help, as they were rather amused by my fear and played on it. When I waited for the lavatory one of the flight attendants said "be careful, there's a closet behind you and a spirit could hop right out."
The highlight of my trip has been the McCafe Sao Paulo Airport
I know this sounds odd, but two trips ago before the flight to Detroit I stopped by the McCafe Sao Paulo Airport, which is located in the departures hall, to get some coffee. There were three girls working the McCafe, maybe in their late teens or early 20s. The employees at every McCafe in the world I've been to have spoken at least a little bit of English, so I tried to order an iced skinny vanilla latte. I said the words slowly, though as soon as I said it they literally all started laughing to the point of tears. Like, I'm not kidding, they started crying. I tried to simplify it and instead asked for a vanilla latte (exactly as it was written on the menu). They started laughing even harder.
I didn't know whether someone sharpied something on my face or if I did something else horrible, but I was borderline offended that I was being laughed at.
But it continued and continued and continued. They kept laughing to the point that one of the girls working there fell to the floor.
Eventually I managed to place my order by pointing to the menu, and when I left one of the girls blew me a kiss. I still don't actually know what happened, I'm so damn confused.
But of course during my next layover I had to go back to McCafe, which was an equally exciting experience/celebration.
When ground crews start to recognize you…
At many outstations you have to go through some security questioning before you get to the check-in desk, as is the case in Sao Paulo. There's a lovely Dutch Brazilian lady that works that desk, and she was super friendly the first time around (in part because I was using a German passport and she spoke a little bit of German). We had a friendly conversation, though the real kicker came the next time I passed through, when she only spotted me coming down the jet bridge. She had the most confused look on her face and said "wait a minute, what's going on?"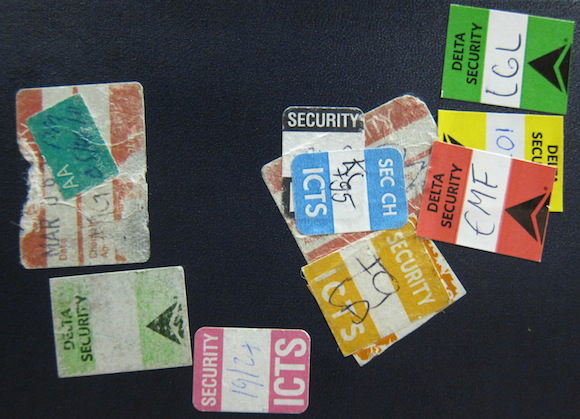 Delta offers a solid product
I shared my initial thoughts of my first Sao Paulo to Detroit flight, though a dozen flights later (five of them being international), I have to say Delta impresses me. Except for one flight the crews have been really good, about as good as you'll get at US airlines. The ground personnel have been great for the most part as well (minus one guy working the gate at JFK, but that's a different story).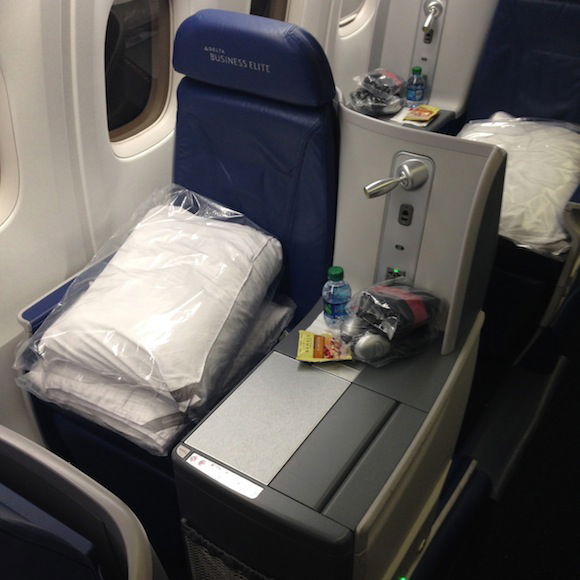 And to be clear, the fact that they run a solid operation doesn't surprise me. Will this make me fly Delta more in the future? Nope. I've always admired Delta operationally (in terms of their reliability, route network, domestic fleet being Wi-Fi equipped, etc.), but their frequent flyer program continues to be what turns me off of them.
Bottom line
I'M TIRED!