Hello from Sao Paulo (again)! Yesterday I wrote a post raving about my Delta Business Elite flight from Sao Paulo to Detroit. I had a great crew and generally felt like Delta was in a league of their own in terms of service as far as US legacy airlines go. For that matter, that feeling generally continued on my domestic flights, as the service was top notch and employees generally actually seemed to care.
Well last night I flew back from Detroit to Sao Paulo, and I have to say the flight was a "miss."
It started at boarding. While on the flight from Sao Paulo to Detroit the cabin was spotless, on the Detroit to Sao Paulo flight the cabin was a mess even at boarding. There was an empty bottle of water at my seat and crumbs all over the floor, while the seat in front of me had empty plastic wrappers and a Hershey's chocolate wrapper on it.
The food wasn't nearly as good as on the outbound from Sao Paulo to Detroit either (which I find odd since you'd think they could better cater a flight out of one of their huge hubs rather than an outstation). From Sao Paulo to Detroit my braised beef was phenomenal, while on the Detroit to Sao Paulo the "filet mignon" was chewy and way overcookied.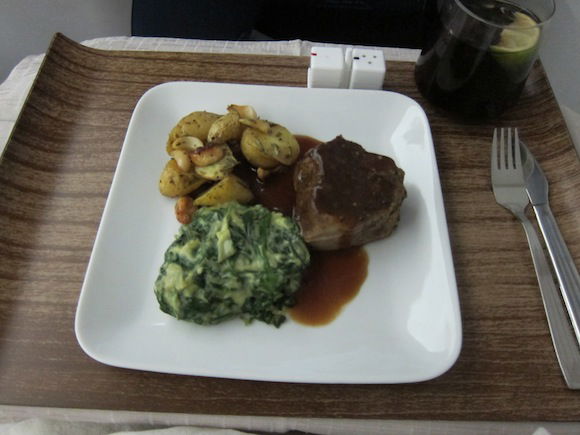 But really it was the service that was disappointing, as it wasn't really any different than what I experienced on my outbound on American from New York to Sao Paulo. The flight attendant working my aisle didn't once smile. While I complained that the American flight attendants from New York to Sao Paulo only spoke to me in fragments, I'm fairly certain the flight attendant working my aisle didn't say a single word to me the whole flight. She simply looked at me until I told her what I'd like.
On my Sao Paulo to Detroit flight one of the flight attendants distributed chocolate before landing and thanked each passenger for their business and for choosing Delta. On this flight the purser distributed chocolates and didn't even say a word but rather just held out the basket.
On the plus side, I did find the window seat to be fairly comfortable given how private it is, and I got a fairly good night of sleep.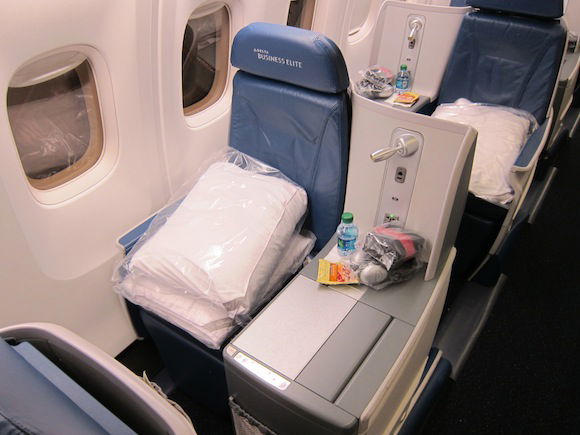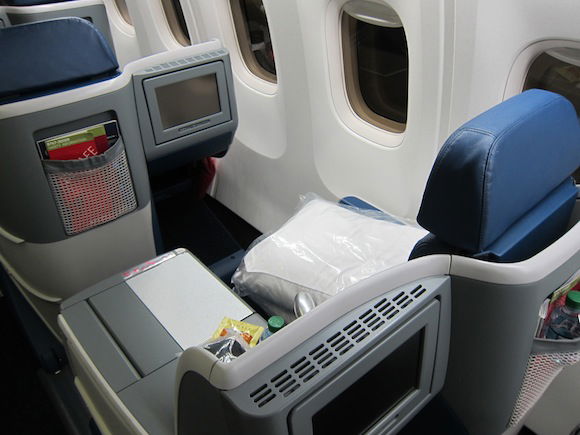 On the minus side, I think I've now met my food quota for the rest of the year…