A couple of days ago I wrote about rumors that Royal Air Maroc will soon be joining the Star Alliance.

I can't say they're an airline I'm dying to fly, though I really do want to visit Morocco.
I had kind of assumed that Royal Air Maroc didn't have any useful airline partners, though after some further digging I was surprised to find two semi-useful airline partners they have — Etihad Guest and Iberia Plus. So while it will no doubt be easier to redeem miles for travel on Royal Air Maroc if/when they join the Star Alliance, in the meantime there are two useful airlines through which you can book Royal Air Maroc:
Redeem Etihad Guest miles on Royal Air Maroc
Etihad Guest has a distance based award chart for travel on Royal Air Maroc, which looks as follows:

So a one way business class ticket spanning a distance of 2,001+ miles will set you back 44,000 miles (this includes flights like New York to Casablanca).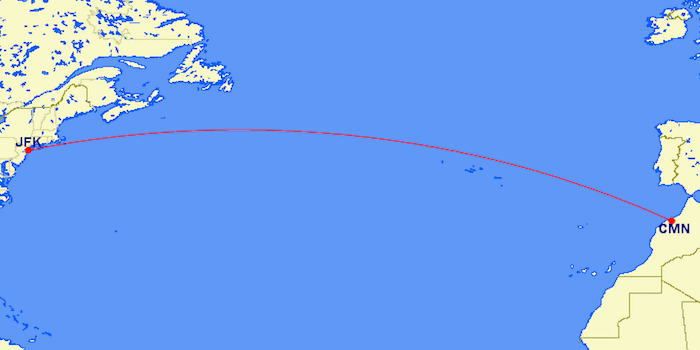 There are a few important terms to note:
Royal Air Maroc awards must be booked at least 14 days in advance
The distance shown above is per one way journey, so you can include multiple segments on one award
Date changes can be made for free
The more I look at Etihad Guest, the more I find their program to actually be quite useful for some "unique" redemptions.
Redeem Iberia Plus Avios on Royal Air Maroc
This one is quite interesting. While Iberia has merged with British Airways, they still maintain two distinct frequent flyer programs. For the most part they're similar in terms of redemption rates, though both programs have some unique features.
In general it's easier to book partner award tickets through British Airways. But Iberia has some unique selling features as well. For example, if you redeem Iberia Avios for travel on Iberia you don't pay fuel surcharges, while you would pay fuel surcharges if booking the same award through British Airways.
But it goes beyond that. Apparently Iberia's Avios program partners with Royal Air Maroc, while British Airways' doesn't.
Here's the Iberia award chart for travel on Royal Air Maroc: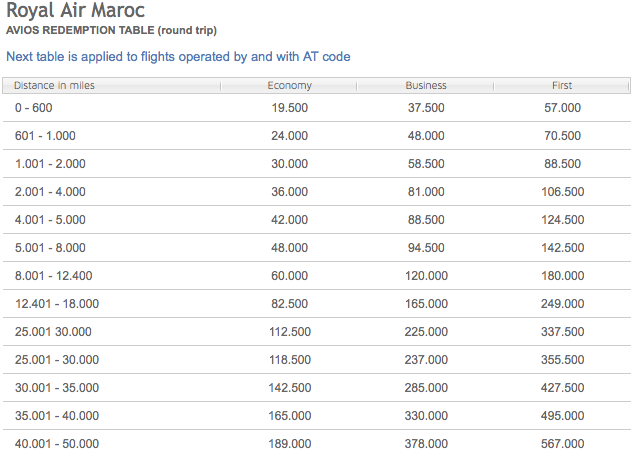 This particular Avios award chart is based on the overall roundtrip distance flown. In other words, if you fly roundtrip between New York and Casablanca you'd pay 94,500 Avios, since the distance is just under 8,000 miles.
Royal Air Maroc fuel surcharges
Royal Air Maroc does impose mild fuel surcharges on tickets, which would be passed on if booking through Etihad or Iberia. For example, a roundtrip business class ticket between New York and Casablanca comes with a total of ~$287 in fuel surcharges: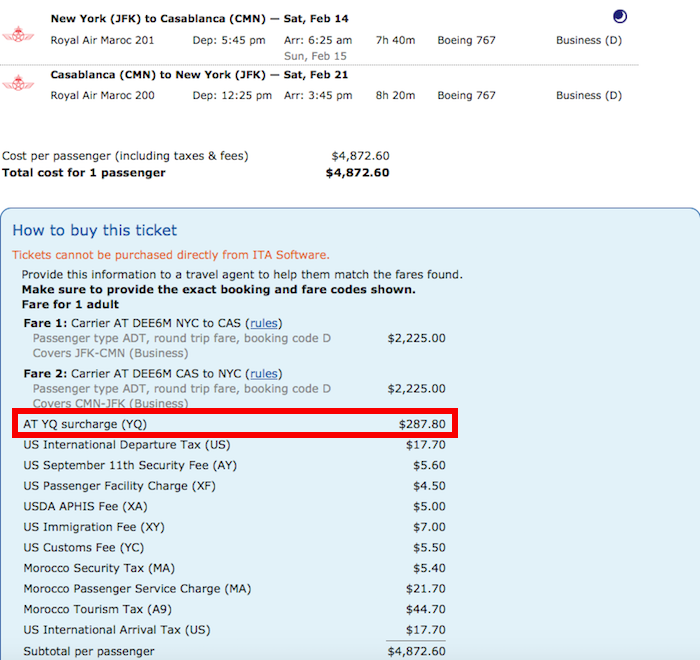 Bottom line on Royal Air Maroc award redemptions
Is this a great use of miles? Not really. But these are two odd partnerships I wasn't previously aware of, so if you are specifically looking to fly Royal Air Maroc, they are worth keeping in mind.
I would note that there's no easy way to search Royal Air Maroc award availability online, even through their own frequent flyer program. So booking an award on Royal Air Maroc would require calling Etihad or Iberia (the latter isn't a pleasant experience). It took five calls to Iberia yesterday before I found an agent that knew what Royal Air Maroc was (the first claimed you could only redeem Avios for travel on Iberia, and not for travel on any other airline… and he worked in the Iberia Plus department!).
Hopefully redeeming miles on Royal Air Maroc becomes easier if/when they join the Star Alliance.