The information and associated card details on this page for the JetBlue Plus [Non-Affiliate] card has been collected independently by OMAAT and has not been reviewed or provided by the card issuer.
I'm a huge fan of JetBlue, in particular when it comes to their onboard product. They offer an almost unrivaled experience domestically, and as far as I'm concerned Mint is the best domestic product offered by any US airline. I even like their TrueBlue frequent flyer program for what it is, as it has some innovative features for a revenue based program.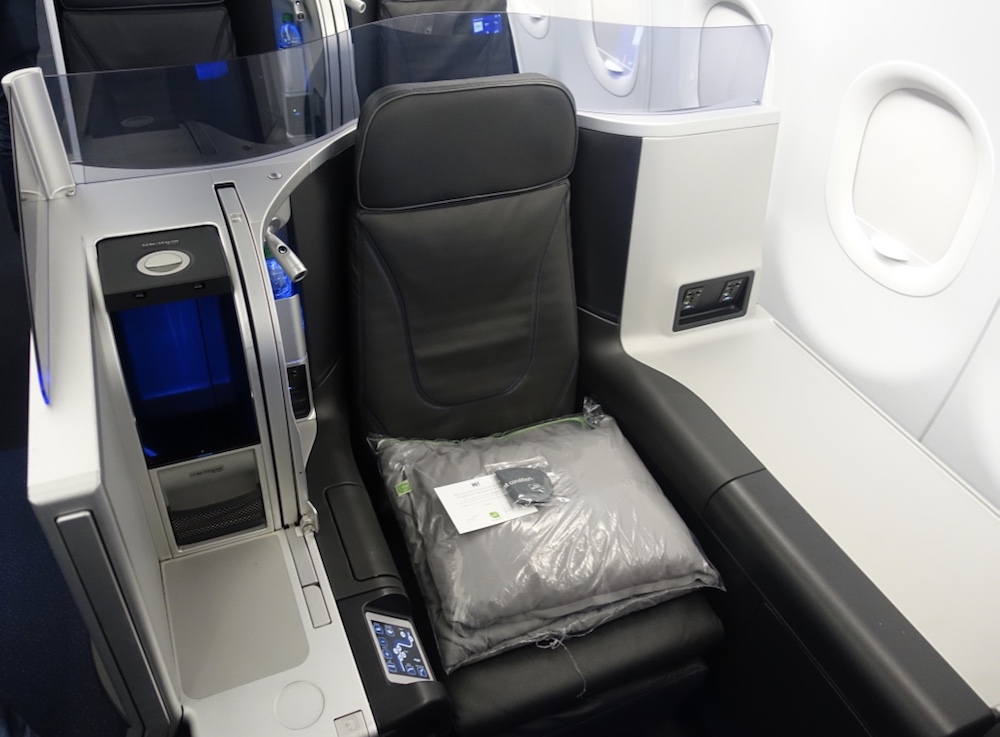 One area where I'd like to see JetBlue expand a bit is with their airline partnerships. While they have several airline partners, including some on which you can earn miles, they have a single partner on which you can redeem miles. For a while JetBlue has been allowing award redemptions on Hawaiian Airlines, though you've had to call JetBlue to book, and there weren't actually published award prices, which is to say that they number of points required was somehow correlated to the cost of a ticket if paying cash.
JetBlue TrueBlue has recently published an award chart for travel on Hawaiian Airlines. This is the first time that JetBlue has ever published an award chart for travel on any airline. Keep in mind that TrueBlue is revenue based, meaning that the number of points required for a redemption on their own flights is tied directly to the price of a cash ticket.
Here's JetBlue's award chart for travel on Hawaiian:
You still have to call JetBlue to actually book your ticket, and they can be reached at 1-800-JETBLUE.
If you have the JetBlue Plus Card you get a 10% refund on award redemptions, and that includes partner redemptions. So if you redeem JetBlue points for travel on Hawaiian, you'd receive 10% of the points back within 4-6 weeks of when your redemption is processed.
Now that JetBlue has a traditional award chart for travel on Hawaiian, it's my understanding that the award availability is coming out of Hawaiian's regular award fare buckets. That means there are more capacity constraints for these redemptions, since previously you could redeem JetBlue points on just about any Hawaiian flight, though it would come at a high cost.
Are TrueBlue redemptions on Hawaiian a good deal, though? TrueBlue points can typically be redeemed for ~1.4 cents each towards the cost of a redemption on JetBlue, so use that as a basis for deciding on the above values. For example:
A one-way economy ticket from the west coast to Hawaii costs 22,000 points, which is the equivalent of ~$300 worth of travel on JetBlue
A one-way first class ticket from any international destination to Hawaii costs 70,000 points, which is the equivalent of ~$1,000 worth of travel on JetBlue (this could actually be a decent deal)
So overall this doesn't represent an amazing deal for the most part, though it's an option to be aware of, and I'd certainly love to see JetBlue add more straightforward redemptions on partner airlines.
While JetBlue TrueBlue is transfer partners with Amex Membership Rewards and Citi ThankYou, the catch is that redemptions aren't at a 1:1 ratio, which takes away some of the potential value you'd get out of these redemptions if getting points from a transferrable points currency.
Has anyone redeemed TrueBlue points on Hawaiian yet?