Recently my friend/blog reader/contest winner/fellow accidental fetish bar goer/RTW companion Andrew B was sharing a rough experience with redeeming a travel voucher. He's a smart guy, and pretty savvy when it comes to travel, so it's a bit surprising he's having this much trouble. He offered to share his experience to help others avoid similar mishaps.
---
My friends tell me about bad decisions they make while drunk. For me, poor judgment does not require alcohol. To wit, here's my latest series of questionable life choices that cost me 500 bucks in travel credit.
Sometime in January, I received a $500 voucher from American Airlines for volunteering to take a later flight. I felt like a lottery winner (or a blog contest winner).
When I was ready to redeem the voucher, I called reservations. I told a very nice agent which flights I wanted. They priced at a couple hundred dollars. The agent told me I would need to mail the voucher to the airline. She gave me the mailing address to send the voucher to (as well as some magic words I needed to put on the envelope). I followed her instructions closely and dropped it in the mail the next morning.
This whole thing seemed a little odd to me. In an era where I can cash a check by snapping a photo of it and find casual sex partners with the swipe of a finger, why do I need to mail a paper voucher to some P.O. Box in Florida?
You can probably guess what happened next.
Weeks passed and I didn't hear a peep from American about my reservation, and it didn't appear on my AAdvantage account online. I called and was told that they had no record of any booking, or of my voucher being sent to them. I unfortunately did not retain a copy of the voucher or ask the reservations agent for the Record Locator number of my reservation.
Letters and phone calls to the airline have gone nowhere (which is, coincidentally, the only destination I can reach using my voucher now).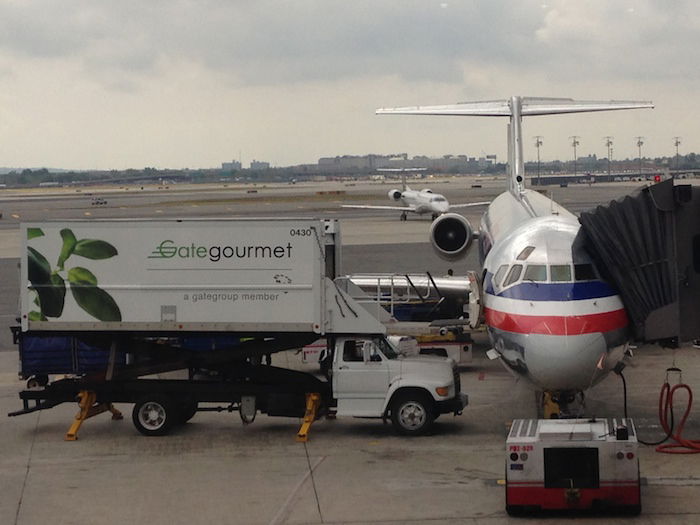 One of the planes I won't be taking with my now non-existent voucher
Don't be like me. Here's how to make sure you don't inadvertently forfeit an American Airlines paper voucher.
Treat the voucher like cash — or like your firstborn child. Don't misplace it, don't let it out of your sight, and for God's sake, don't leave it alone in a hot car while you run errands, even if you leave the windows open a crack.
When you're ready to redeem the voucher, go to an American Airlines ticketing desk at your nearest airport. This way, there is no chance that it'll get lost in the mail.
If you must redeem a voucher by mail, follow the agent's instructions to the letter. Ask the reservations agent for the Record Locator number associated with your reservation, and write it down. Send the voucher using a trackable method and retain your proof of delivery. Make a photocopy of the voucher or take a picture of it with your phone.
If you happen to see me in public, run the other way. Seriously. I'm bad luck.
Feel free to use the comments to tell me how dumb I am. Go ahead. I deserve it.
Has anyone redeemed a paper voucher from American? How did it go?