Aegean is one of the smaller Star Alliance airlines out there, though they have a lucrative frequent flyer program, even for those who don't fly with the airline often. I've written about the Aegean Miles+Bonus program in the past, and what sets it apart:
Aegean offers lucrative class of service mileage bonuses; for example, you can earn 200% elite qualifying miles for business class on many partners, when their own programs would award significantly fewer miles
It's easy to earn Star Alliance Gold status with Aegean — qualifying takes just 24,000 tier miles with four flights on Aegean OR 48,000 tier miles on partners, and requalifying for Gold takes just 12,000 tier miles with two flights on Aegean OR 24,000 tier miles on partners
Aegean has generous Star Alliance award redemption rates, though they do impose carrier imposed surcharges on many partners (for reference, the Star Alliance award chart is below — prices quoted are roundtrip, and one-ways are bookable for half the cost of a roundtrip)
Up until now, one major frustration with the Miles+Bonus program has been the inability to book Star Alliance award tickets through their website. It's not that it's necessarily a deal breaker, but I think most will agree that it's annoying to have to phone up an airline call center with limited hours in order to redeem miles. Personally I'd be willing to pay a mild premium to book through a program that allows online bookings.
There's some good news on that front now — Aegean's frequent flyer program now lets you book Star Alliance award tickets through their website. To book a Star Alliance award just follow this link and log into your account.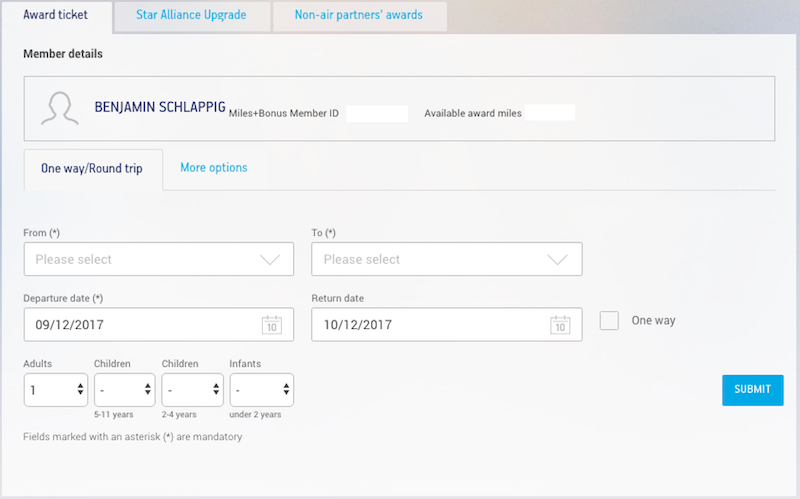 Best I can tell Aegean's online award search tool shows all Star Alliance airlines, though there are some catches:
You can only search award availability if you have enough miles in your account for a ticket
The search interface isn't great, and not all cities show up properly
On the initial search page you can't specify whether you want a premium cabin award or not, so the calendar search results aren't ideal, since you can't select to see availability by class of service, etc.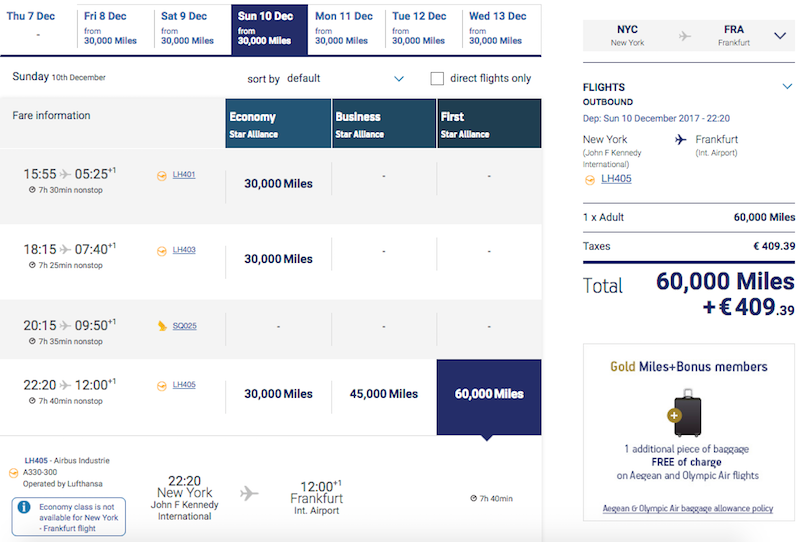 Overall this is a fantastic development, and certainly makes me more likely to put effort into collecting Aegean miles, since I avoided collecting them too much prior to this.
However, I do think it's worth acknowledging that up until now Aegean has had lucrative award redemption rates, and presumably they've been able to keep it this way due to the challenges associates with the bookings, and as a result, the relative limited number of redemptions. By bringing these redemptions online, I think it's much more likely that we'll see an award chart devaluation sooner rather than later.
(Tip of the hat to Running With Miles)