Qatar has had a rough year, after several Gulf countries have cut ties with the nation. On the plus side, this has caused Qatar to introduce some improved policies for passengers transiting Qatar, presumably in an attempt to make it a more attractive destination. For one, Qatar has introduced visa-free entry for nationals of 80 countries, which is a positive development.
On top of that, Qatar Airways has introduced a stopover program, called +Qatar, that gives all Qatar Airways ticketed passengers transiting Doha for over 12 hours a complimentary hotel stay. Initially this was only supposed to be valid for a few months, though it ended up being extended through December 31, 2017 (and I wouldn't be surprised if it's extended beyond that).

My experience booking a free transit hotel in Qatar
In late July I booked a roundtrip business class ticket on Qatar Airways from Ho Chi Minh City to New York for $676 roundtrip. Not a bad deal, eh? In one direction I have a transit of about 18 hours in Doha, so I was curious to see if that was eligible for the free stopover hotel.
I wasn't actually positive that my booking would be eligible. The page about the program suggests you need to make a multi-city booking, while I just booked a standard roundtrip. However, I had no problems booking, so I assume that's just a recommendation in the event that you want to plan a longer stopover.

Anyway, to my surprise the process of booking a free Doha stopover hotel was really easy. Like, suspiciously so, to the point that I wonder whether I'm actually confirmed.
To start the process of booking a stopover hotel, go to this page, and on the top right enter the night you want to stay for free (you can add a second night for $50, if you have a longer stopover), as well as the number of guests (don't worry, later on you can specify your check-in and check-out time).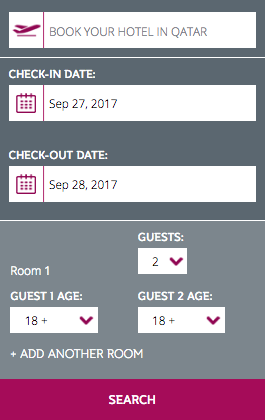 I was a bit confused, since at this point I hadn't entered any information about my class of service, itinerary, etc. It seems you can see what's available before you even make your flight reservation.
The catch is that not all hotels are always available. According to the website, economy passengers are eligible for premium hotels (Holiday Inn, Radisson Blu, etc.), while business and first class passengers are eligible for luxury hotels (Four Seasons, Ritz-Carlton, St. Regis, etc.). On this page I didn't see anywhere to specify whether I was a premium guest or not.
Nonetheless it did present me with the Westin, which is supposedly in the "luxury" category, so I went ahead and selected that. After all, I assumed not all hotels would be available on all dates.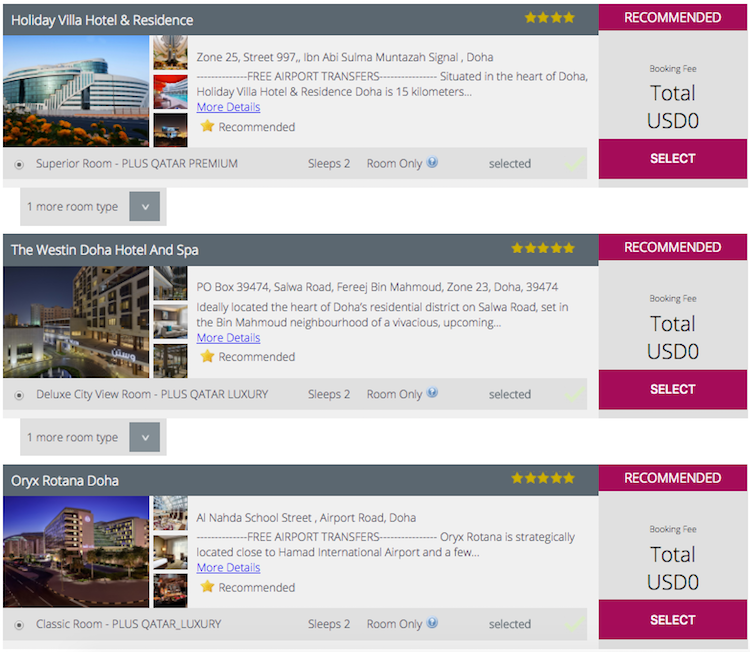 On the next page I was given the option of adding on paid activities, though I skipped that.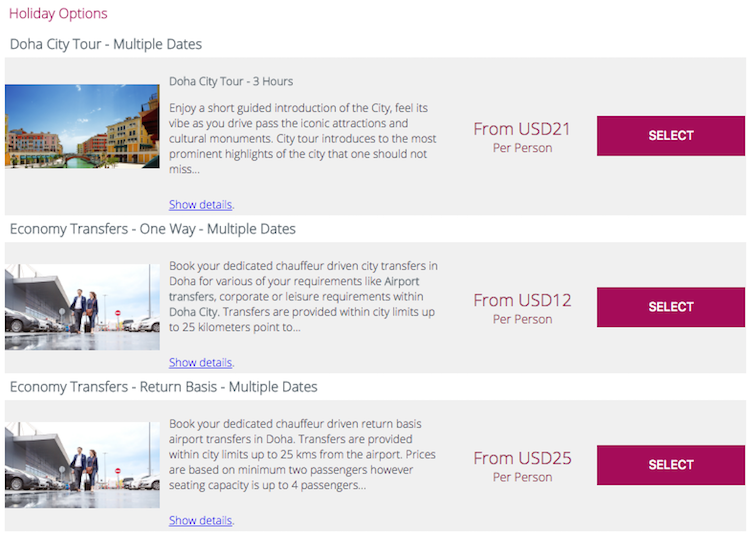 On the next page the price was confirmed ($0 works for me), and I was asked to enter my arrival and departure time, as well as the names of both guests. As you can see, it seems they allow flexible check-in and check-out times based on your flights, which is convenient. I was also asked to enter my e-ticket number.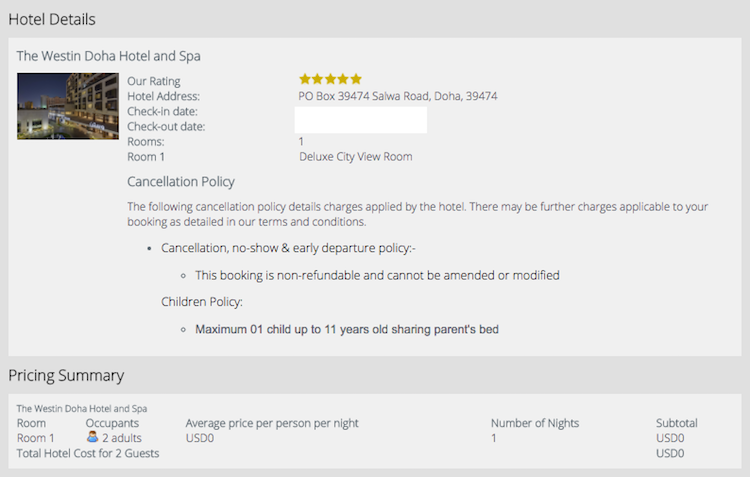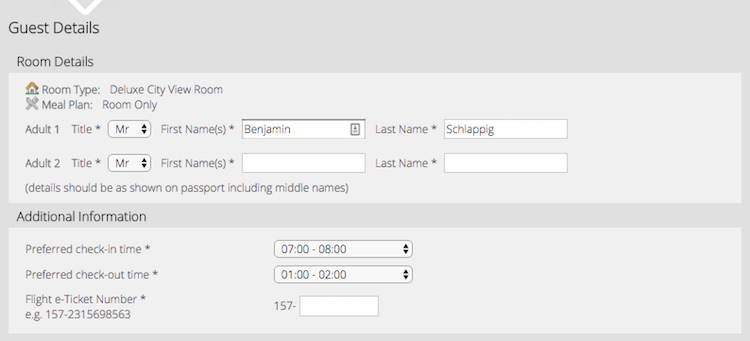 My expectation was that I'd then be brought to a page saying my request has been submitted, and that I'd hear back within a few days. Instead I was brought to a confirmation page saying that my reservation was confirmed. Wow!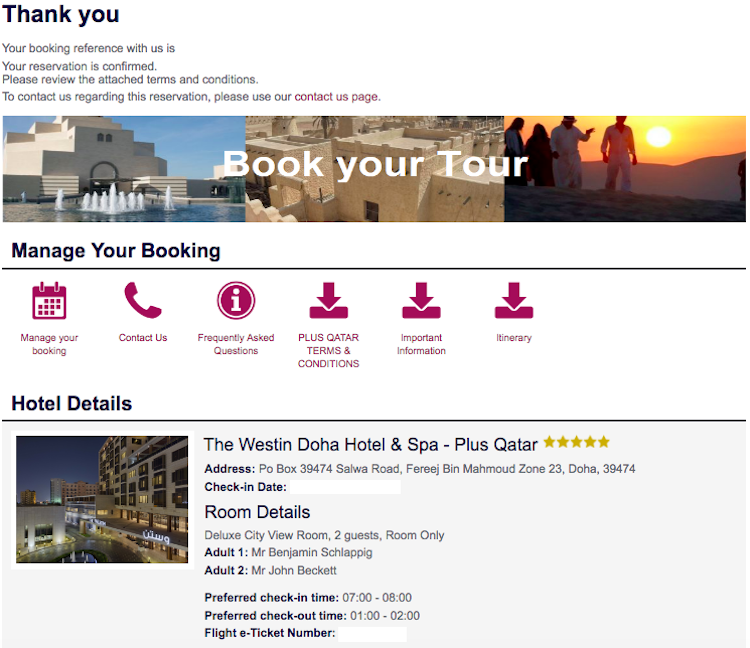 I'm a bit surprised that the online form managed to verify my e-ticket information that quickly, including what class of service my booking is tied to. Actually, I'm skeptical as to whether or not it did.
This is in start contrast to Etihad's program for booking a stopover hotel, where you have to submit a form, and then wait longer than you'd expect to get a response from them.
Well done, Qatar Airways… I think. I'm still a bit skeptical as to whether or not this is all actually confirmed, and what the verification process is like on their end.
Have you used Qatar Airways' free stopover hotel program? What was your experience like?