Last October Qatar Airways announced their intentions to join the OneWorld alliance, a process that generally takes 12-18 months. Ahead of the merger, they've already been codesharing with American since February, and have a reciprocal mileage earning partnership with British Airways since last week. As part of that, British Airways announced that redemptions on Qatar Airways would be possible as of October 1, 2013, which led to speculation that Qatar Airways would be joining OneWorld as of that date.
Well, Qatar Airways has just officially confirmed that they'll be joining the OneWorld alliance as of October 30, 2013. On the whole that's a pretty fast integration, in my opinion, though it's not October 1.
I'm really excited for Qatar Airways to join OneWorld for a variety of reasons:
It's another great option for travel to the Maldives
British Airways Avios will be really useful for travel within the Middle East on Qatar Airways, given that they have a distance based award chart and many major Middle Eastern cities are within a few hundred miles of Doha
They have a pretty good fully flat business class product
Currently there's no easy way to search Qatar Airways award space online, so hopefully that will change
Hopefully OneWorld Emerald members will get access to their awesome first class premium terminal in Doha
Their first class lounge is one of the only ones I know of that has a hot tub in it 😀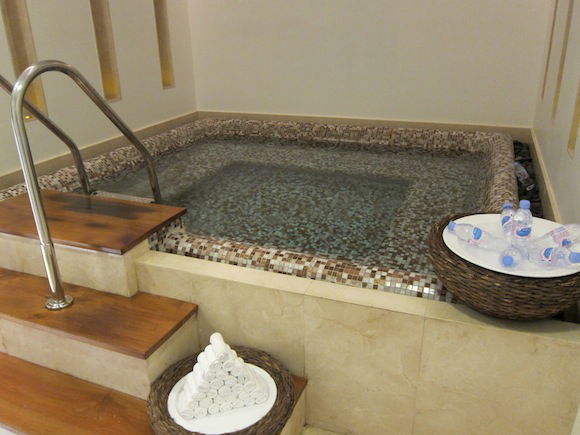 Qatar Airways Doha first class terminal hot tub
On the whole this'll be a great addition to OneWorld!