While I'm a big fan of the "big three" Gulf carriers, in general my preference is for Emirates and Etihad over Qatar. Emirates and Etihad crews are hit-or-miss, though I've had some fantastic service experience on both airlines. Most importantly, the airlines treat their cabin crew quite well, so I don't really feel "guilty" when flying with them.
Meanwhile I find that Qatar crews generally lack personality, which is probably largely a function of the working conditions at the airline. It's only recently that they've begun allowing cabin crew to marry and become pregnant, though employees can still get fired over the most minor things. I think that's why so many Qatar employees are scared to show any personality. That's one of the reasons I've asked in the past whether it's even "ethical" to fly such an airline.
On a recent Qatar Airways flight I noticed something rather interesting. I'm used to Qatar Airways crews being friendly to passengers, though typically in a very forced way. Still, I find the crews generally stick together, given that they're subjected to the same working conditions.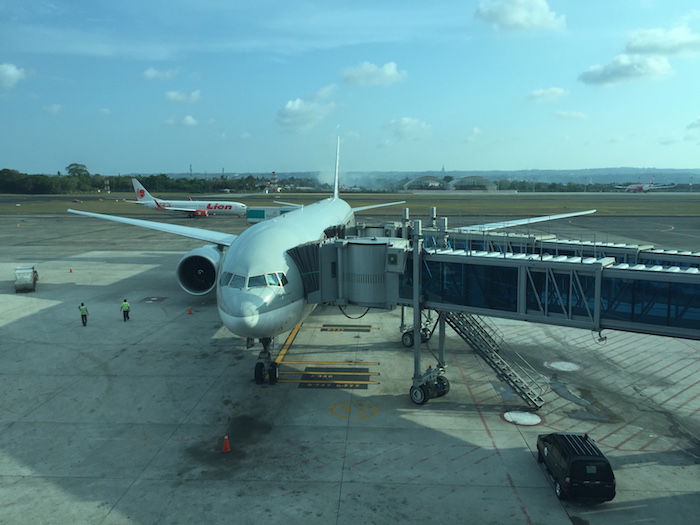 For that matter, I think we find that to be the case at almost all airlines. Airline staff will almost always back other airline staff, even when they're in the wrong. That's partly why I found the situation on a recent Qatar Airways flight to be so strange.
I was seated in row one on the plane, so the cabin service manager was in the jumpseat across from me, maybe 6-8 feet away. There was another jumpseat across from her, and then on the other side of the cabin was a third jumpseat, across from the other aisle.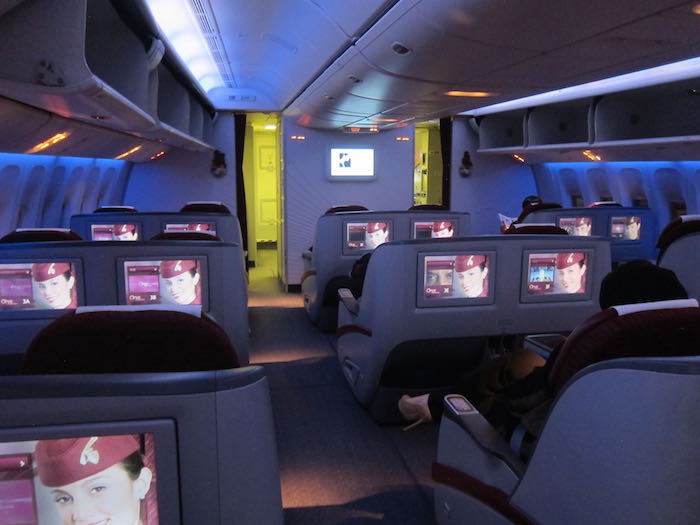 As we're taxiing to the runway, the cabin service manager on this flight was sitting in her jumpseat and started yelling at one of the other business class crew — "sit now now now now, hurry hurry hurry, we are all waiting on you." You could hear the flight attendant frantically closing all the cabinets and securing everything for takeoff, and she was clearly going as quickly as she could. The cabin service manager rolled her eyes at the flight attendant in the jumpseat across from her, and then yelled even louder "sit now, you need to sit now." Mind you, we weren't even at the runway at this point. Eventually the other flight attendant got in her jumpseat, with plastic gloves still on.
I thought it was rather unprofessional she'd address her colleague that way, let alone so loud and in front of other passengers. But I didn't think twice of it.
Fast forward to landing. We touched down, and the flight attendant in the far jumpseat (who was being yelled at earlier) made the post-landing announcement. English wasn't her first language (just as it wasn't the first language of any other crew members), so at a few points she stumbled a bit on words and had some minor pronunciation errors. I thought the PA was perfectly good.
Meanwhile the cabin service manager and the flight attendant sitting across from her looked at each other every time the poor lady made a mistake, and laughed audibly.
I was a bit taken aback. Not only that they'd be so rude to their colleague, but even more so that they'd do this in plain sight of passengers.
Over the years I've learned to just shut up for the most part, though as we deplaned I had to force myself not to say anything. I was very tempted to say something along the lines of "it's sort of disappointing you'd treat your colleague that way, let alone in front of passengers." But I restrained myself…