Qatar Airways has long been criticized for the treatment of their staff. While the Middle East offers some amazing career opportunities for foreigners, many people living in the "modern world" would argue that some of Qatar Airways' policies are egregious.
For example, historically Qatar Airways has had policies against their cabin crew getting married and/or pregnant, has given their employees curfews when at home, and has forbidden opposite sex guests at their accommodations.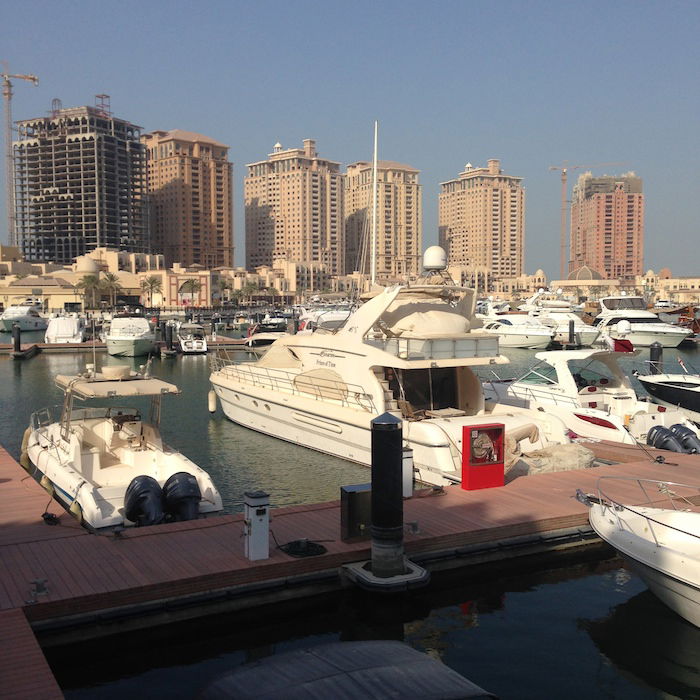 Doha, Qatar
In the past I've raised the question of the ethics of flying Qatar Airways. Specifically, should you not support a company/country when you disagree with their policies? And if so, where do you draw the line? Most of us probably don't agree with all the policies of most countries, so how egregious do policies have to be for us to vote with our wallets/feet?
In many ways I think our horizons are widened by experiencing different cultures, even if we disagree with them. And I think that's largely true of the Middle East. At the same time, do you want to be supporting a company and country with policies like that?
Anyway, the good news is that Qatar Airways is apparently starting to improve some of their policies for cabin crew.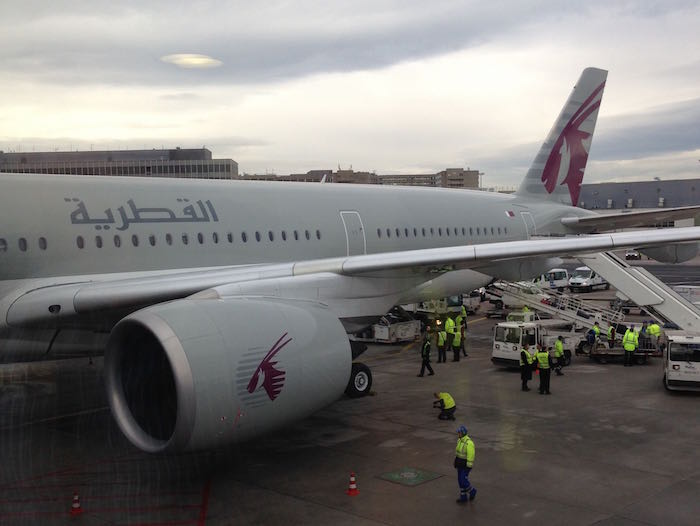 This all started back in February, when Qatar Airways' CEO, Akbar Al Baker, appeared on Richard Quest's program. Quest brought up the point of how Qatar's staff are treated. Here's the video:
In case you don't want to watch the video, here's the relevant transcript:
Quest: "The question of the contracts that your female flight attendants sign where they have to ask permission to get married and to get pregnant. First of all, let's scotch this once and for all, is this true?"

Al Baker: "That is not true, that is a load of bullshit. This is people creating issues because just we don't have unions and this is what they don't like. They say that our work practices are very progressive, people have all the rights that they require and what the rumors are being circulated is absolutely untrue. And we have already the ILO inspectors in my country that are looking into this and have already found that all these rumors are unsubstantiated and just created to paint a bad picture on the Gulf carriers."
Al Baker claimed that the ILO has already found all these rumors to be unsubstantiated, and created to simply paint a bad picture of the airline.
Only that wasn't the case, because in June the ILO came out with their findings, which were less than complimentary. They found several aspects of Qatar Airways' employment contracts to be huge human rights violations. Qatar Airways' CEO dismissed the findings of the ILO, as covered in Al Arabiya News:
Akbar Al Baker, chief executive of Qatar Airways, said the ILO was pursuing a "vendetta" against both the airline and Qatar as a whole, Reuters reported.

"I don't give a damn about the ILO – I am there to run a successful airline," Al Baker reportedly said at the Paris Air Show.

"This is evidence of a vendetta they have against Qatar Airways and my country. My country has responded to the ILO accusations in a very robust way. We clarified the clauses in our contract."
So what is Qatar Airways doing to improve their policies for cabin crew? Via Doha News:
Qatar Airways cabin crew will now be allowed to continue to work for the airline while pregnant, the company has said.

The change of contract terms means that instead of automatically losing their jobs, crew will now be offered temporary roles on the ground.

The move, which comes amid staff retention concerns, follows another amendment to contracts made last December that allow cabin crew to marry in the first five years of service without having to ask permission from the company.

Previously, crew who married without permission were fired.
The airline claims these changes aren't due to the ILO's findings, but rather so that they can retain staff long term, which has been an issue up until now, and will continue to be a bigger issue as they grow:
"As the airline matures, the workforce matures. You can't turn to someone who is 35 years old and say 'No, you can't have a family, wait.' We want to retain people," he said.

According to Dimitrov, Qatar Airways needs to recruit at least 6,000 more cabin crew in the next two years, as its forges ahead with its plans for rapid expansion, with new jets being delivered on a regular basis.
Unfortunately some of the other archaic policies remain in place:
It is understood that other restrictions governing the lives of the airline's cabin crew, like a ban on being driven around by male friends and a night-time curfew remain in place.
Bottom line
Perhaps I'm more tolerant of these policies than I should be. Am I appalled by them? Absolutely. But at the same time I know that most countries in the Middle East won't adopt more modern policies overnight. It'll take time, and this is certainly a step in the right direction.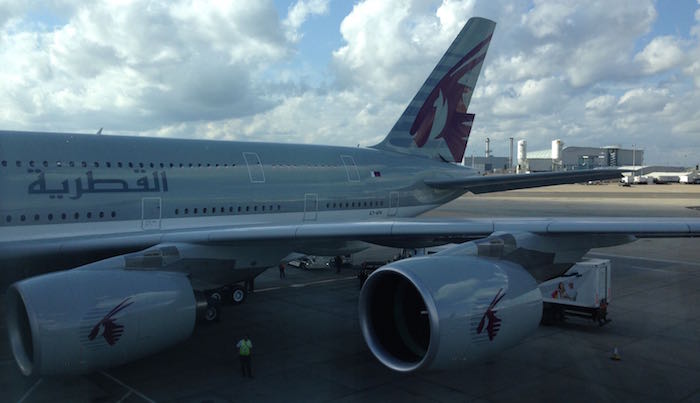 What do you make of Qatar Airways' change in policies? Do you think they changed them to retain cabin crew, or due to pressure from the ILO?
(Tip of the hat to Peter)