As much as I commend Qatar Airways for the onboard product they offer, just about everything else about the airline is a complete #&*%show. And that includes their loyalty program.
Qatar Airways has just introduced a massive devaluation to their award chart, and they provided exactly zero notice of these changes.
Several days ago I wrote about how Qatar Airways is adding a new booking fee to award tickets. Specifically, as of May 27, 2017, Privilege Club is adding a $25, $50, or $75 booking fee per one-way award ticket in economy, business, or first class. Given that you can exclusively book award tickets on their website, this is a very clear money grab.
As it turns out, this is only the beginning of negative Privilege Club changes. Qatar Airways said that they'd be making some changes to their points earning and redemption structure, but they didn't actually provide any details of what those changes would look like. Instead they said we could see on May 27, when the changes go live.
Well, it's May 27, and these changes are not pretty at all. A vast majority of redemption rates — in both economy and premium cabins — have gone up significantly. They didn't give us a preview of what the changes would look like, and really they emphasized more that there would be changes to the number of points earned, rather than big changes to redemption rates.
Even now there's not a "before and after" comparison of rates. Rather there's the Qcalculator that shows the new redemption rates, but you can't compare that to the old rates. Just to give a few examples:
A one-way economy award ticket from the US to Doha used to cost 35,000 miles, and now costs 50,750 miles
A one-way business class award ticket from the US to Doha used to cost 70,000 miles, and now costs 101,500 miles
A one-way business class award ticket from Frankfurt to Doha to Kuala Lumpur used to cost 75,000 miles, and now costs 125,500 miles
A one-way business class award ticket from Bangkok to Doha to New York used to cost 95,000 miles, and now costs 169,000 miles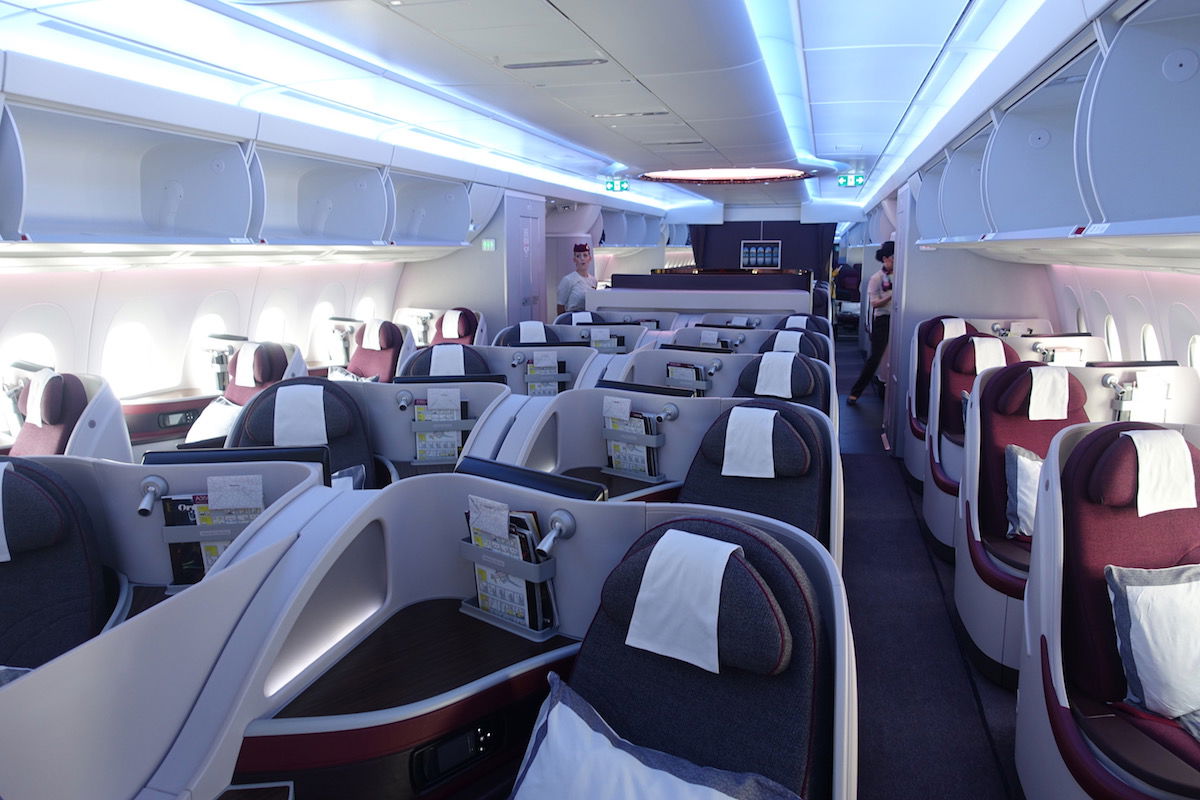 Qatar Airways' A350 business class
What a massive devaluation, especially when you consider that they're adding on a redemption fee on top of that. Talk about adding insult to injury.
Interestingly Qatar Airways' distance based partner award chart (which they actually publish) remains the same as before, meaning that at this point longhaul partner redemptions will almost always be less expensive than redeeming directly on Qatar Airways (which is some interesting logic):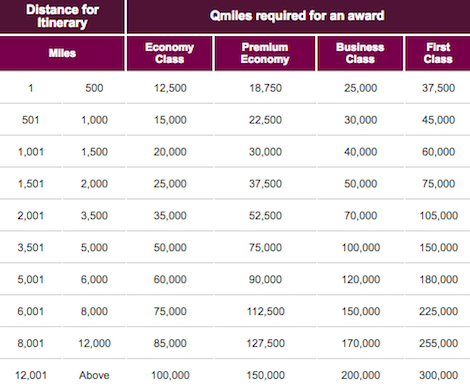 Want to fly Frankfurt to Hong Kong roundtrip on Qatar Airways? That will cost you 251,000 miles roundtrip in business class. Meanwhile flying Cathay Pacific will cost you 170,000 miles.
Bottom line
As I said at the beginning of the post, I give Qatar Airways a lot of credit for their onboard product. They have the passenger experience down to a science to an extent I haven't seen at any other airline. However, everything else about the airline seems like a huge mess, including this.
I know Qatar Airways is in a rough financial situation, but the solution isn't to destroy the value in their loyalty program. The irony here is that they greatly increased redemption rates on their own flights, and at this point it's cheaper to redeem on partner airlines. Similarly, there are lots of other loyalty programs Qatar Airways frequent flyers can credit to, so by encouraging that they're losing a lot of loyalty certain passengers will feel towards them, not to mention they'll have to pay partner programs for those miles, rather than award their own miles.
Let's keep in mind that this is only their latest negative change to the loyalty program, as earlier this year they eliminated lounge access on tickets upgraded with miles, which is an unprecedented move.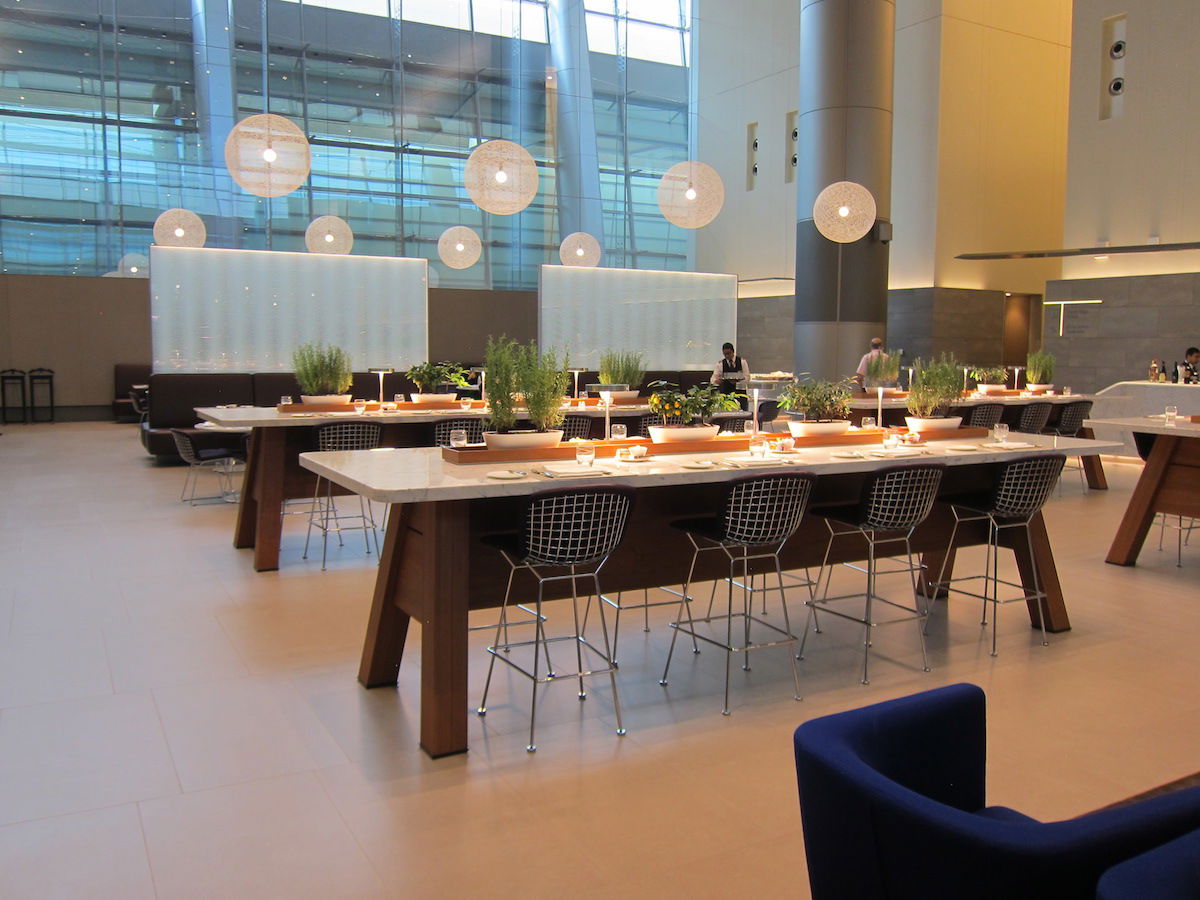 Qatar Airways no longer offers lounge access on upgraded tickets
Also interesting is that the guy who ran Qatar's loyalty program seems to have quit in March, and he now works for another travel brand, so that makes me wonder who was behind all of these changes.