One of the main goals of the Gulf carriers is to develop the infrastructure of their home countries and put them on the map. One certainly has to wonder where Doha would be without Qatar Airways, or where Dubai would be without Emirates.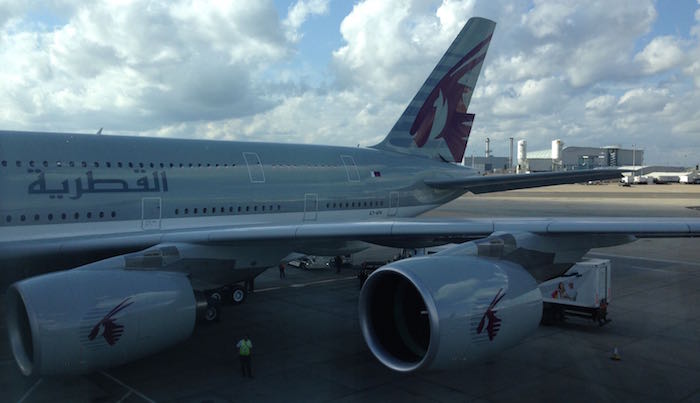 Qatar Airways A380
While these cities are known for being global hubs, the airlines are increasingly making an effort to have you actually visit, rather than just connect. For example, I just recently shared my experience with Etihad's free hotel stopover program. Qatar Airways has just announced a similar program.
Qatar Airways and the Qatar Tourism Authority have just announced +Qatar, which is a new stopover package for passengers traveling on Qatar Airways. Passengers in all cabins (including economy) can get a 96 hour visa at no cost, one free night of hotel, and more. Here's how the new package is described:
Passengers transiting through Doha can extend their stay to make the most of their journey taking in the sights of Doha with a completely free night courtesy of Qatar Airways and QTA or stay a little longer with a second night's stay for a modest $50 booking fee. Passengers can choose from hotels such as The Four Seasons, Marriott Marquis, Radisson Blu and Oryx Rotana. The free hotel accommodation, available throughout the summer, will offer passengers the opportunity to explore Doha and experience city tours, desert safari adventures or a dinner cruise aboard a traditional dhow, giving visitors a taste of authentic Arabian hospitality, courtesy of Discover Qatar.

To be eligible for this offer, passengers simply book their flight on www.qatarairways.com, select 'multi-city' and choose their hotel once they receive their flight confirmation. The online transit visa application is also free and is eligible for those in transit between five and 96 hours. This ground-breaking offer is available for all Qatar Airways passengers, both Premium and Economy.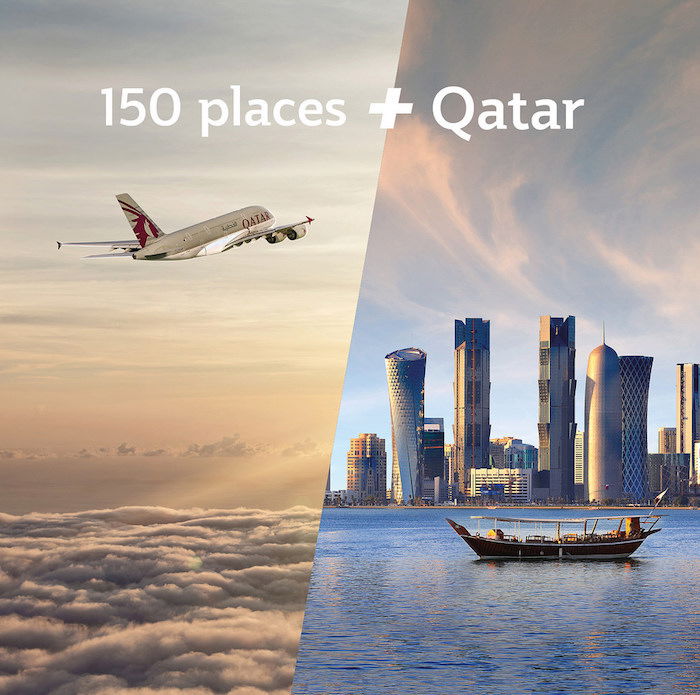 While Qatar Airways has a press release about the new offering, there's not much else about it online, including the restrictions associated with it. For example, they say that the free hotel accommodation is available "throughout the summer." It's painfully hot in the Middle East in summer, so don't expect to spend much time outside that time of year. Will it be extended beyond that, or is this job being offered in the very low season? I also assume this also only applies to tickets booked directly through Qatar Airways, and not to tickets booked through partner airlines.


Four Seasons Doha
Qatar Airways is certainly onto something here. They're waiving the visa fee, allowing free stopovers on fares without charging extra, and are offering a free hotel. However, I hope they do a better job explaining the terms associated with this, since it doesn't seem like they're doing a great job managing expectations here.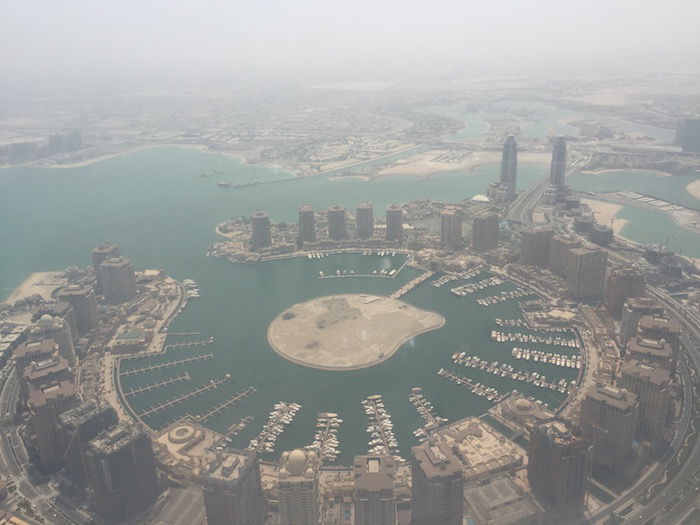 The Pearl in Doha
If anyone has any experience with the new +Qatar program, please report back!