Oh my…
Today's Qatar Airways flight QR816 was scheduled to fly from Doha to Hong Kong. The flight was supposed to depart at 7:35AM, and the "block time" (gate-to-gate) was scheduled to be eight hours.
Well, the journey time ended up taking 12 hours (or is projected to, at least), with all passengers ending up in… Doha!
As I wrote about earlier, Hong Kong Airport was shut down today due to protests. However, they were still supposed to accept arrivals, but just not allow departures. So most airlines with flights enroute to Hong Kong continued to Hong Kong, since they could land safely.
However, that wasn't the case for all airlines. QR816 decided to turn around back to Doha while over Bangladesh, well over halfway into the flight.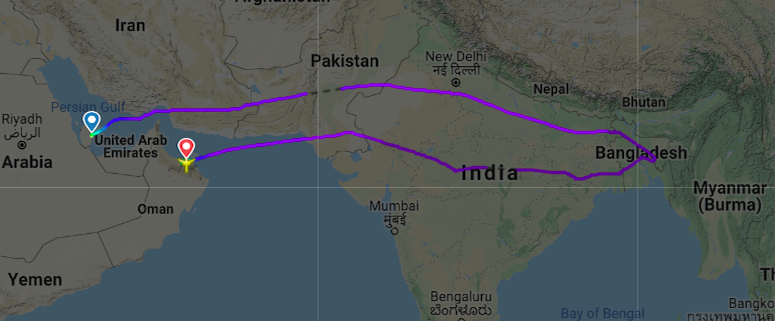 What could cause them to do this?
They could have decided that it's easiest to look after passengers and rebook them from their hub airport, rather than from an outstation
They could have decided that the risk of getting the crew and plane stuck in Hong Kong was too great, since we're ultimately not sure how long the airport closure will last
Diverting to somewhere nearby wouldn't have made their lives any easier, since everyone would have still had to find a way out
So the airline made the decision for the flight to return to Doha. However, the plane apparently didn't have quite enough fuel (or at least not enough fuel reserves), so the flight ended up diverting to Muscat first, before continuing back to Doha.
The flight is enroute from Muscat to Doha right now, and should land shortly after 7PM, nearly 12 hours after it departed this morning.

What a long and frustrating day for passengers and crew alike. I can't blame Qatar Airways for this decision. Ultimately I'm sure some passengers were happy about this decision, given that they may have had connecting flights and would have been stranded. Meanwhile I'm sure this is incredibly frustrating for those who were returning home to Hong Kong.