In late January I wrote about Qatar Airways' announcement that they were planning on launching the world's two longest flights, from Doha to Santiago, Chile, and Auckland, New Zealand. The announcement came from the airline's CEO, who sometimes isn't an especially accurate source, so I didn't take the route as fact at the time.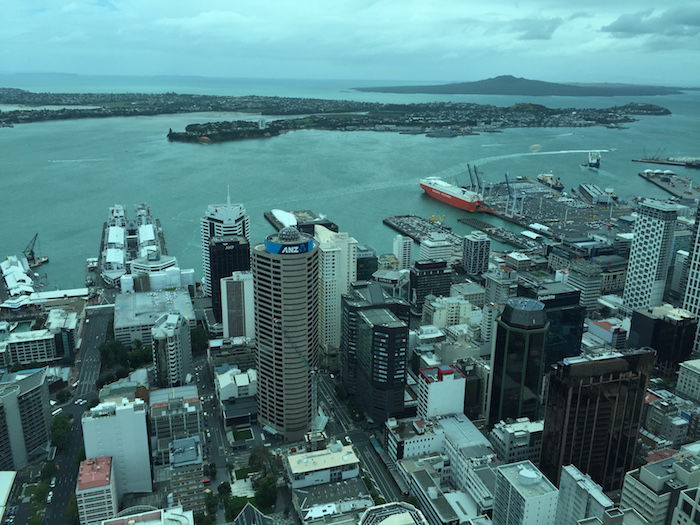 Auckland, New Zealand
Interestingly less than a week after his proclamation, Emirates announced that they'd begin nonstop flights between Dubai and Auckland, which would launch on March 1, 2016. It sure seems like Emirates' new route was motivated (or at least fast-tracked) by Qatar Airways' announcement, since presumably Emirates wanted to beat Qatar to the punch.
Sure enough Emirates did in fact launch the world's longest flight as of March 1, 2016. A week after Emirates' launch, Qatar Airways formally announced they'd begin flying between Doha and Auckland as of December 3, 2016.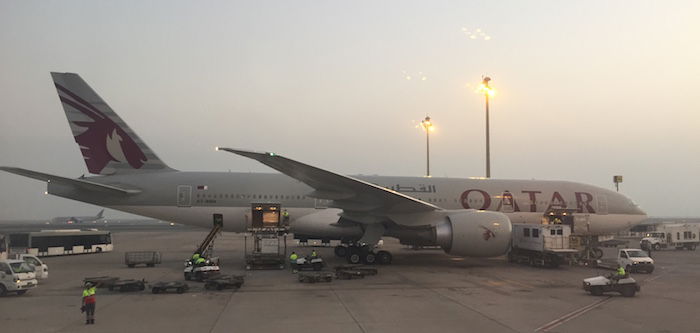 Qatar Airways 777-200LR, which will fly between Doha and Auckland
That's a fairly logical time to start the route, as it's the start of the Southern Summer, which is peak season for travel to New Zealand.
Well, unfortunately it looks like Qatar Airways will be delaying the launch of this flight. Qatar Airways has revised their schedule, and the Doha to Auckland route is now scheduled to launch as of February 1, 2017.
Apparently the cause of the route delay is the lack of available Boeing 777-200LRs (the only plane in their fleet capable of operating the route), of which they only have nine. Qatar Airways is taking delayed delivery of some Airbus A350 aircraft, which is having a ripple effect (in other words, certain 777-200LR routes were supposed to be replaced by A350s, but since the A350s are delayed, they can't replace them yet).
This is all pretty hilarious, since originally Akbar Al Baker claimed the reason they waited to start the Auckland service was "as a mark of respect to Emirates." Well, I guess that theory is out the window (not that anyone ever believed it).
Bottom line
Award availability on the Doha to Auckland flight was wide open in business class, so if you're booked on the flight in the first couple of months of service, you might want to check your itinerary and make alternative plans. At this point I'd assume that even the February 1 launch date is optimistic, given that Qatar Airways seems to have more aircraft delivery delays than any other airline (largely due to their "very high standards of quality").
Was anyone booked on the Doha to Auckland flight in the first couple of months, and if so, did Qatar Airways automatically rebook you?