The royal family of Qatar has quite a fleet of planes, known as the Qatar Amiri fleet. Altogether they have over a dozen planes, including two Boeing 747-8s in a business jet configuration. You'll often see these parked at major global airports (especially those in cities with good shopping), including LAX and LHR.
While the royal family has two 747-8s, it looks like they're now trying to sell one of them. Aircraft sales sites have a listing for a 747-8 in a business jet configuration. Specifically this is the 747-8 with the tail number VQ-BSK, which was delivered in December 2012, then the interior was completed in December 2014, and the aircraft finally entered service in January 2015.

Image courtesy of BriYYZ
The above is what the plane used to look like, though it looks like they've already stripped the plane of the old livery, and it's now in a generic all white paint scheme.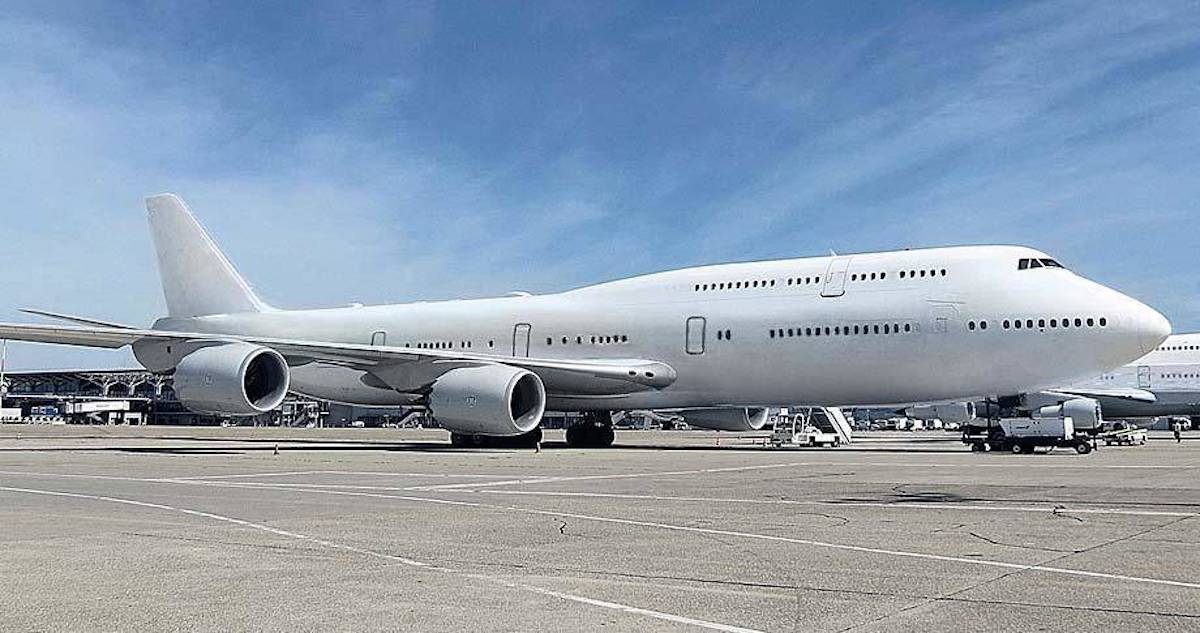 According to the listing, the plane has just 436 hours of flying time and 200 cycles (roughly equal to the number of flights it has operated), which isn't a lot at all.
The plane has seating for just 76 passengers and 18 crew, so that's only a small fraction of the number of seats you'd see on the commercial version of the plane.
Here are some interior pictures from the aircraft listing: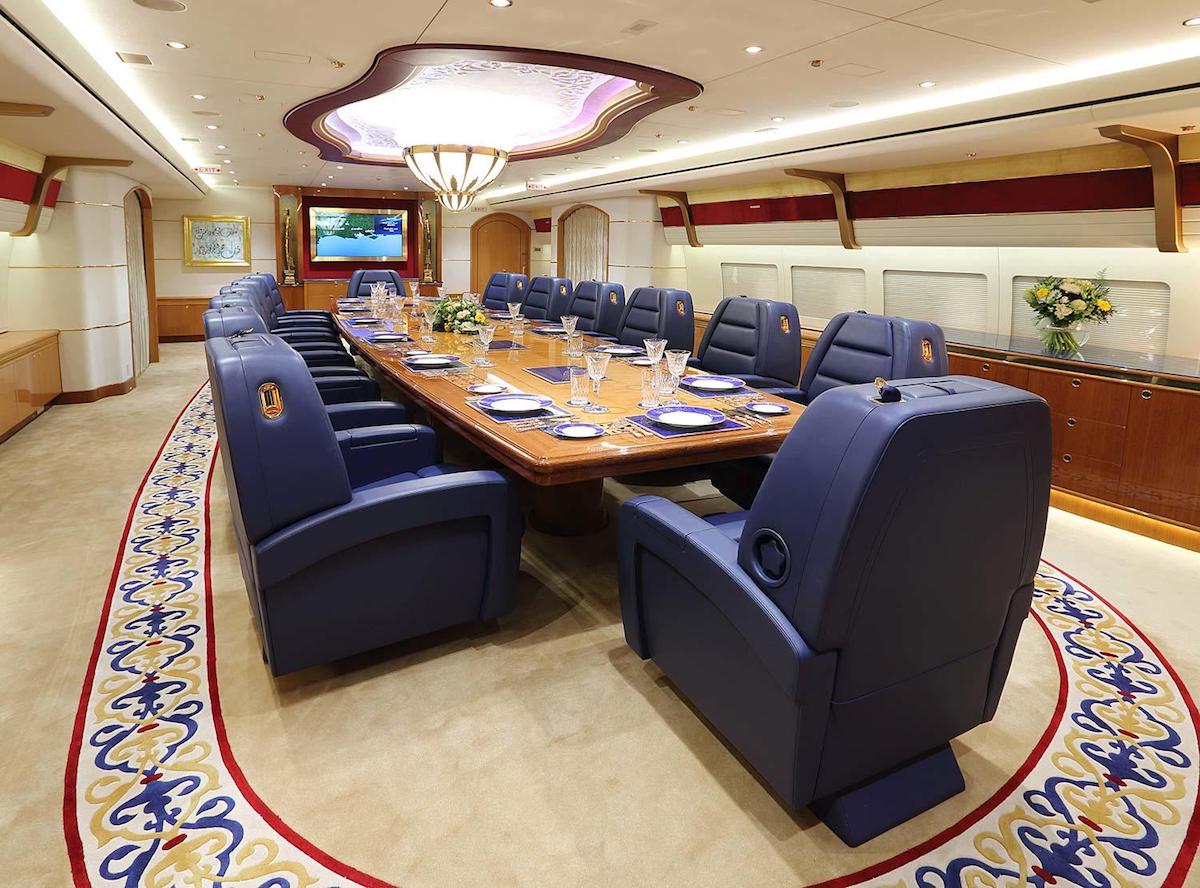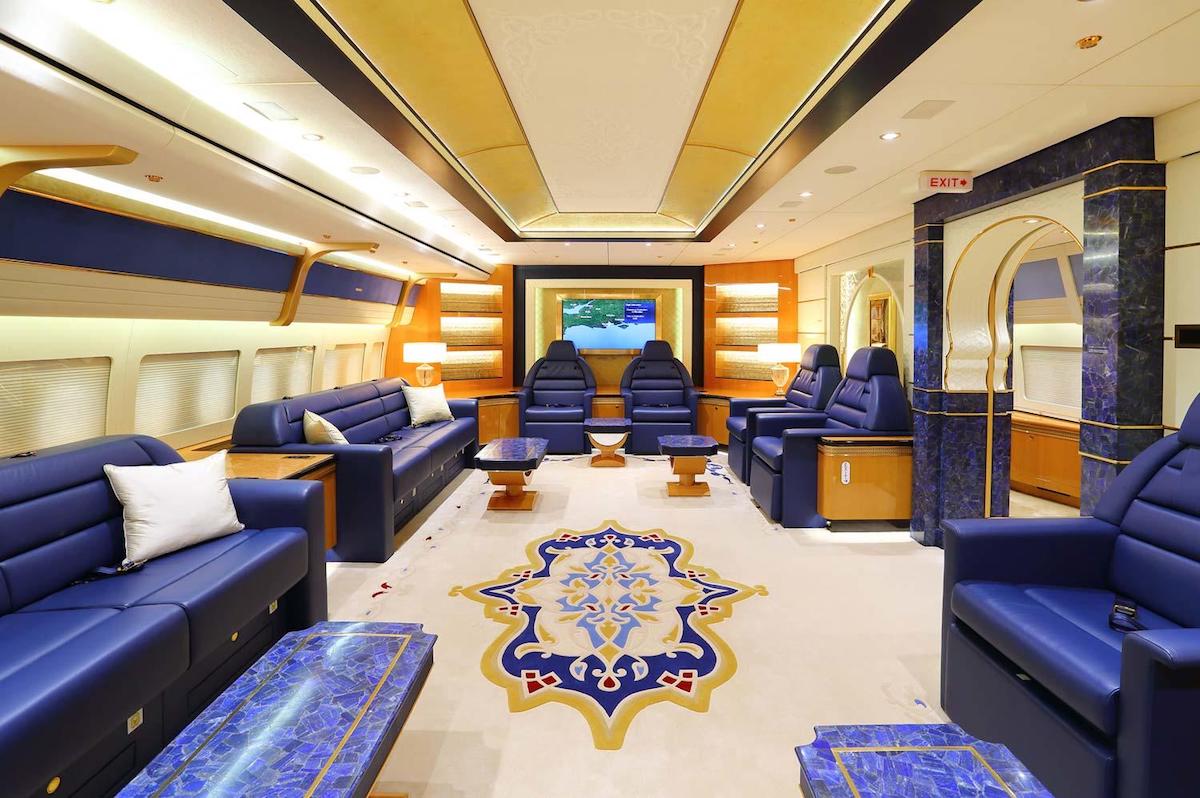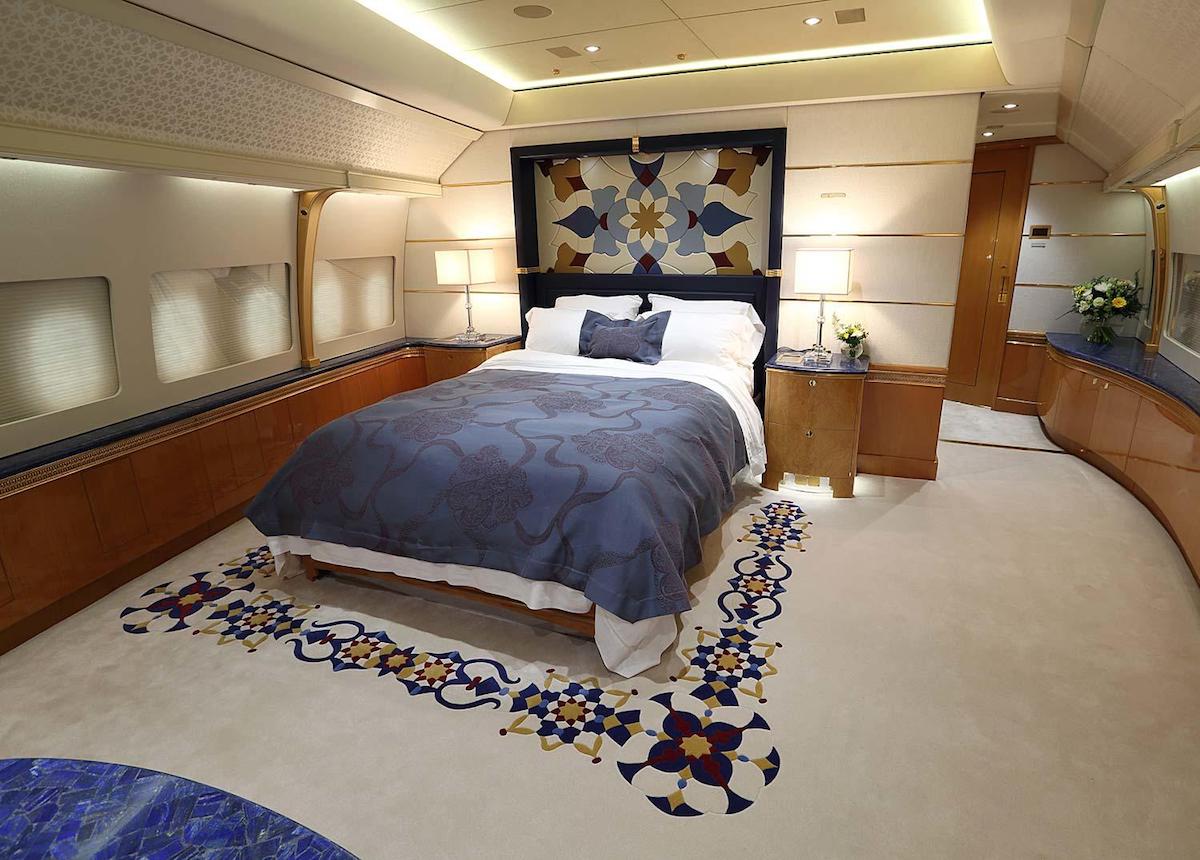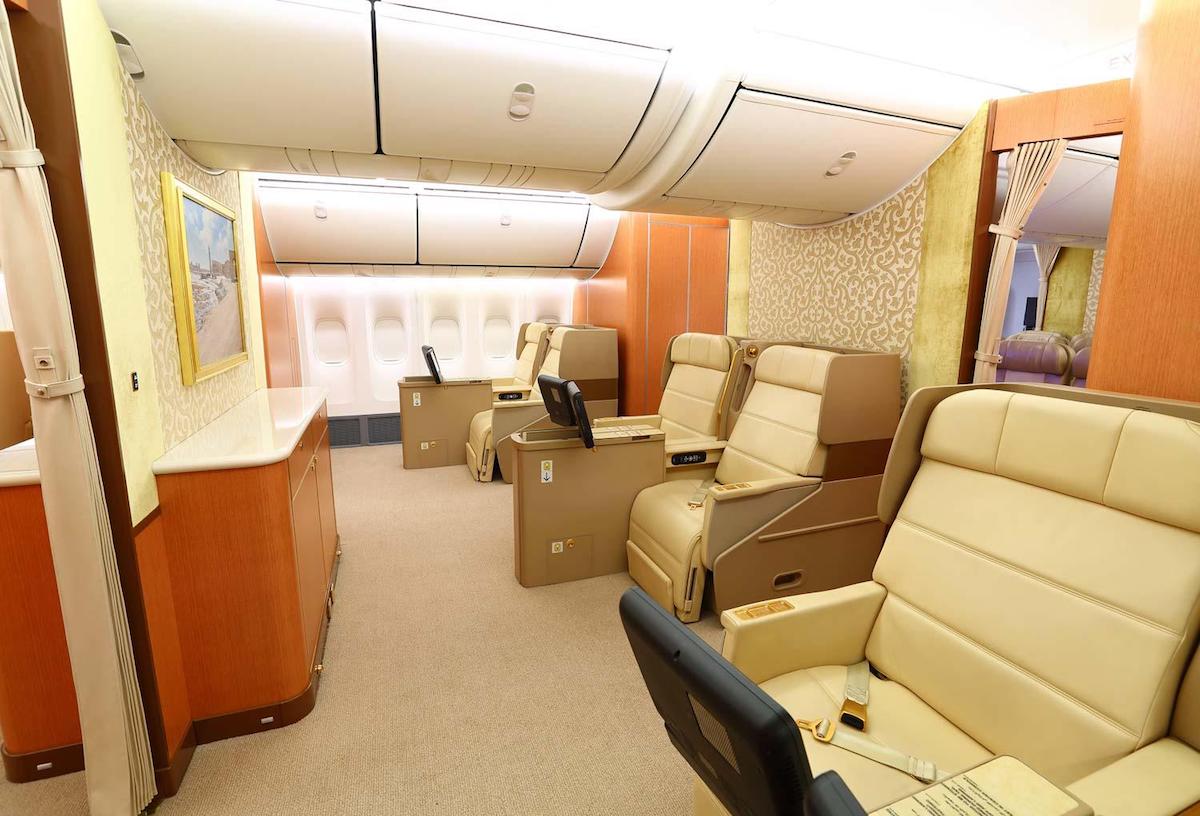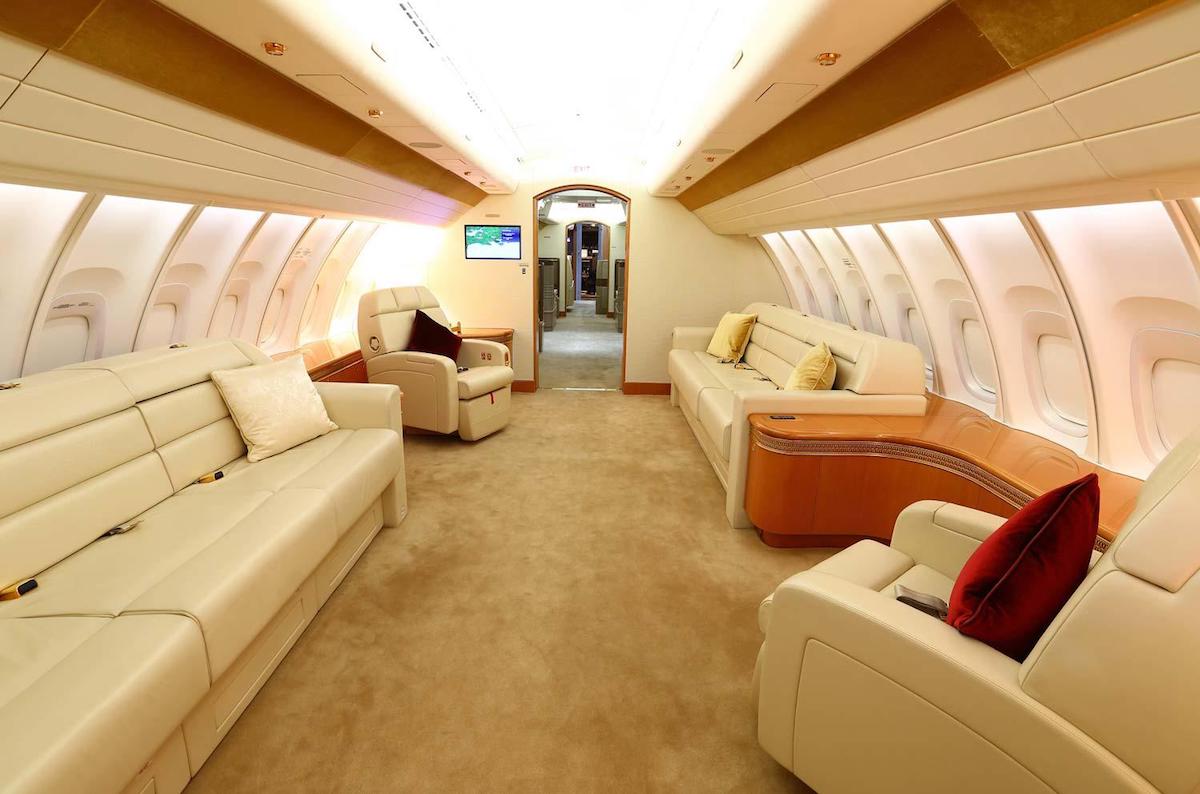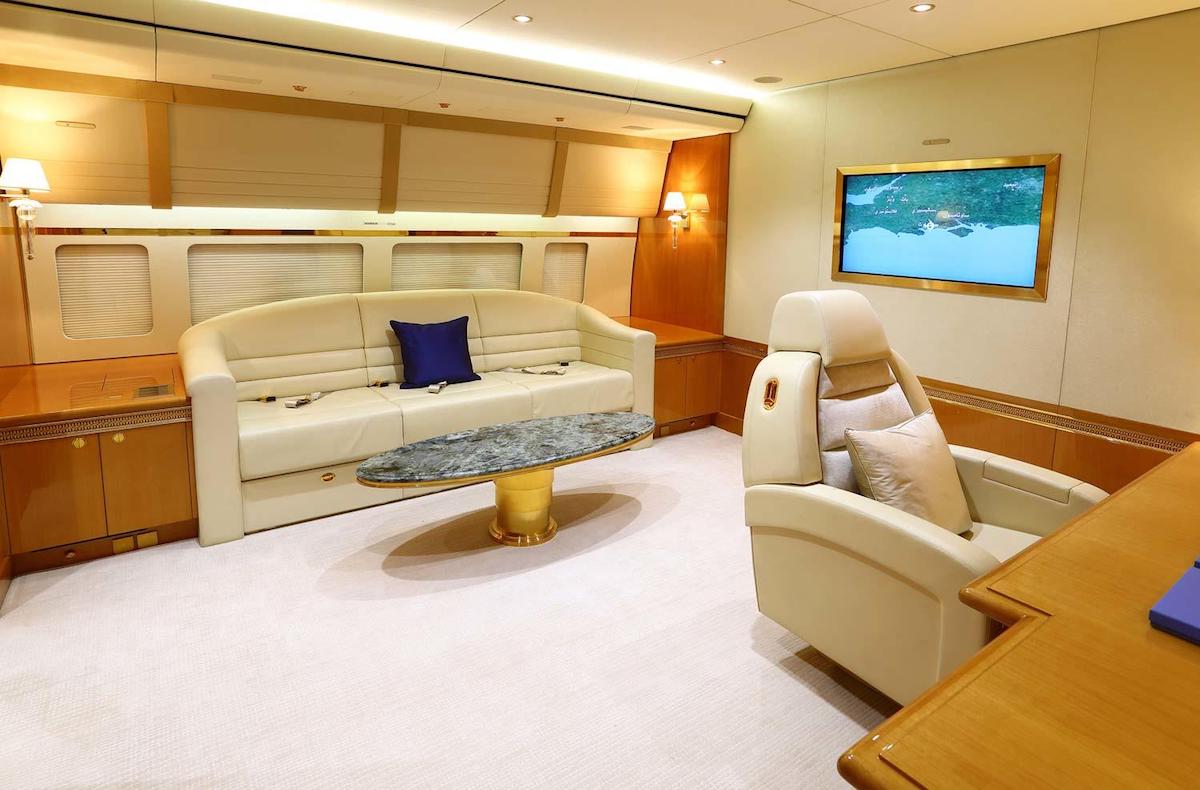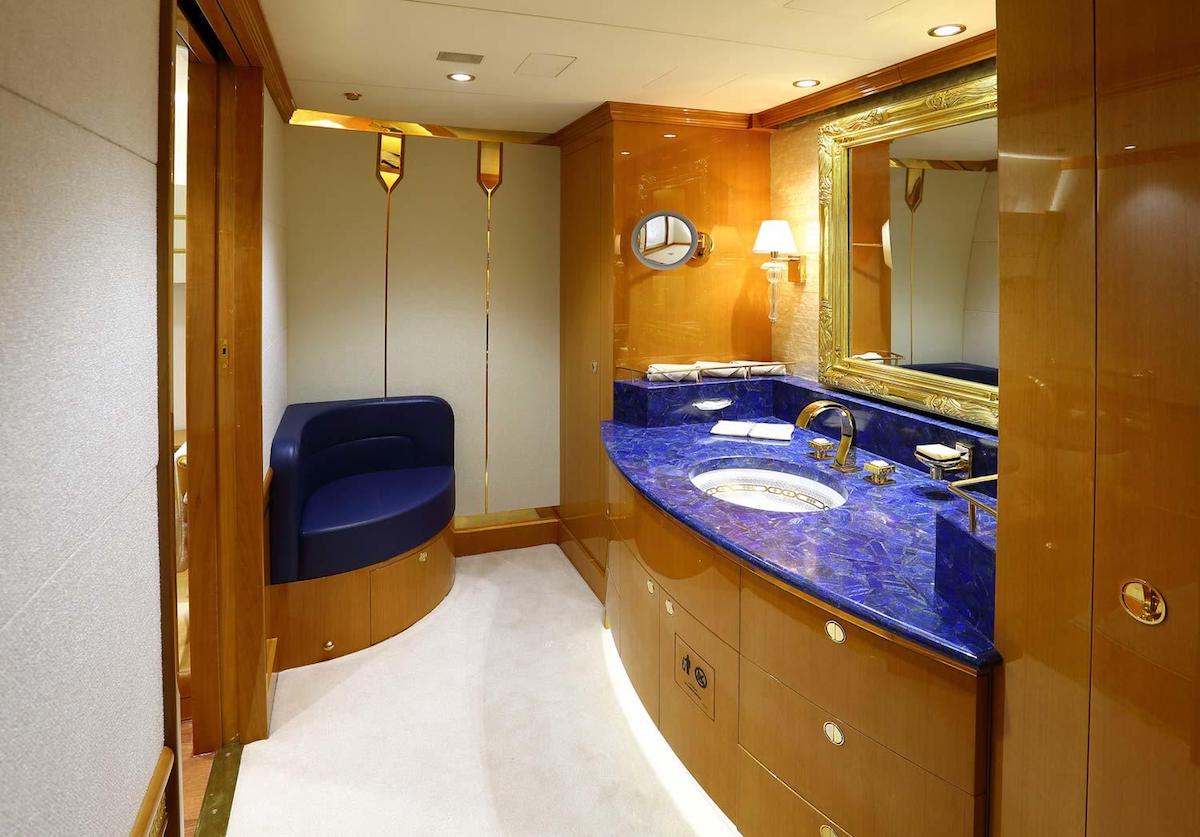 Don't get me wrong, I wouldn't turn down a ride in this plane, but is this really the best decor they could come up with in 2015? This looks more 80s-Arabian-chic-meets-the-Love-Boat to me than anything else.
I'm sure we're all dying to know how much the plane is on sale for. The normal list price for a 747-8 is close to $400 million, and I imagine this one was way more expensive, given the custom configuration. Unfortunately they're not listing the sale price, but rather you have to contact them to find out (and I doubt they'll just give anyone a quote).
It's also not clear why the royal family is selling the plane. Are they deciding to cut back to be more financially responsible given the Gulf blockade, or something else? Regardless, I imagine they're going to take a huge loss on this, and I'm also curious what kind of a buyer they expect to find for this plane.
The Sultan of Brunei has "only" one 747-8 in his fleet, so maybe he needs a second one, just in case?
Something tells me this plane may sit on the market for quite a while. If any Nigerian princes want to advance me an inheritance of several hundred million dollars, I think I know how I'd spend it!
(Tip of the hat to Woodrow)