The Qatari royals have quite a fleet of private jets, known as "Qatar Amiri Flight." This fleet of over a dozen jets is owned by the government of Qatar, and is managed by Qatar Airways. These plans are exclusively used by the royal family, and other VIP government staff.
Well, if you have a few hundred millions dollars burning a hole in your pocket, here's a cool way to potentially spend it.
Qatari 747-8 business jet for sale
One of the Qatar Amiri 747-8s, with the registration code A7-HBJ, is for sale. The "HBJ" in the registration code has some significance, as that's commonly how people refer to Sheikh Hamad bin Jassim bin Jaber Al Thani.
You can find all the pictures and specifications of the plane here. This plane has been a frequent visitor to shopping capitals around the world, from Los Angeles to London (I've seen this particular plane parked several times at LAX).
The jet was delivered back in 2012, and in the past eight years has just 1,069 hours and 279 cycles on it. It's pretty crazy to think that over the course of eight years the plane flew just over 1,000 hours, which is an average of ~130 hours per year. That's an average of just over two hours of flying per week.
The lavish plane has seating for just 89 guests plus room for 14 crew members.
The price for the plane hasn't been disclosed, though presumably it's a case where you have to ask about the price, it's not for you…
Price aside, one seriously has to wonder what kind of a buyer would consider this plane. I'd think the biggest markets for something like this might be Saudi Arabia or the UAE, but Qatar doesn't have relations with those countries, so…
The last Qatari 747-8 was gifted to Turkey
In August 2018, another Qatar Amiri Boeing 747-8 was listed for sale. That plane had also been delivered in 2012, and was essentially a sister plane to this one. That plane had only 436 hours of flying time and 200 cycles.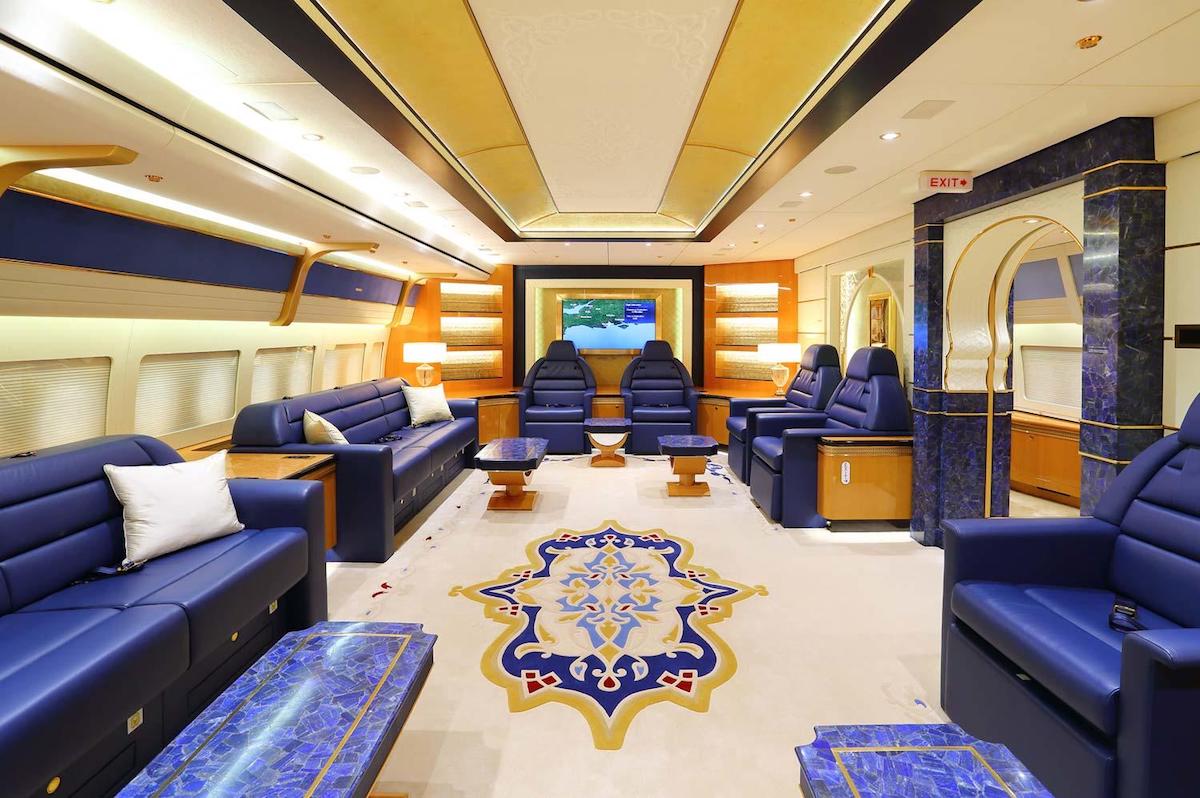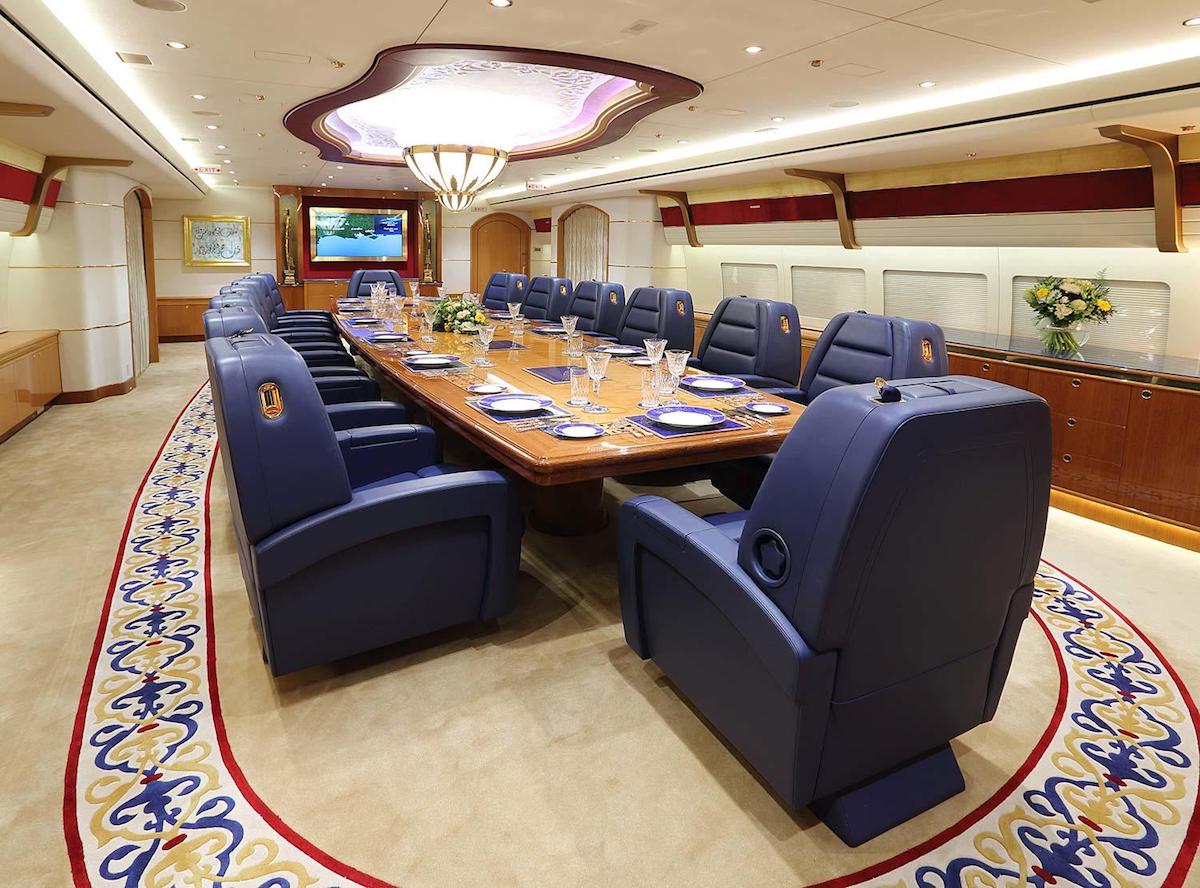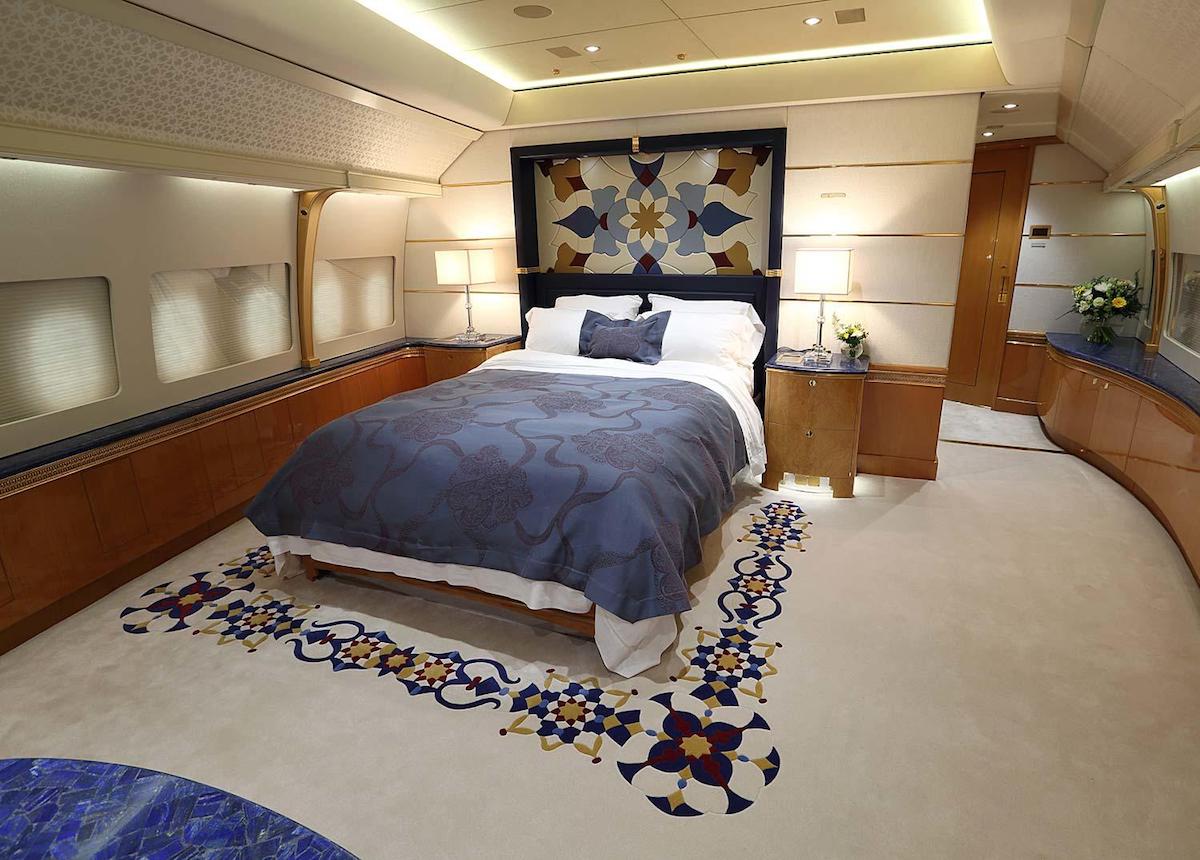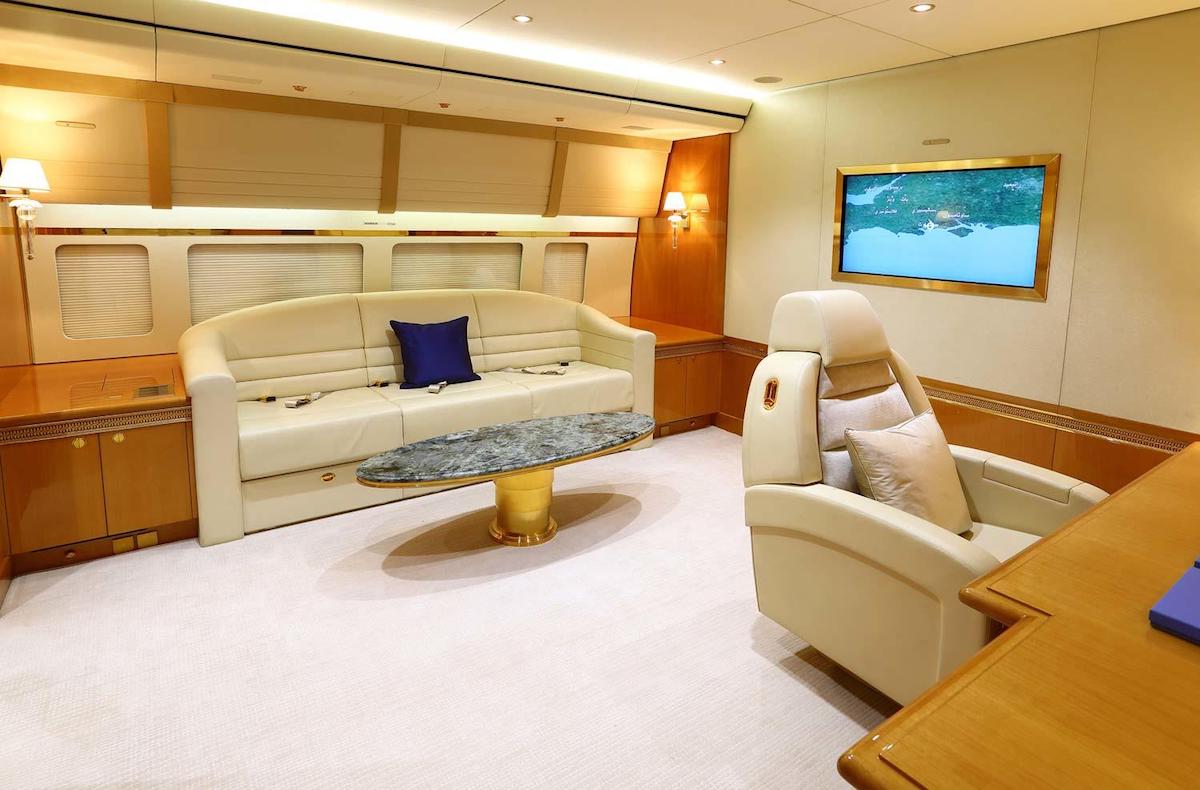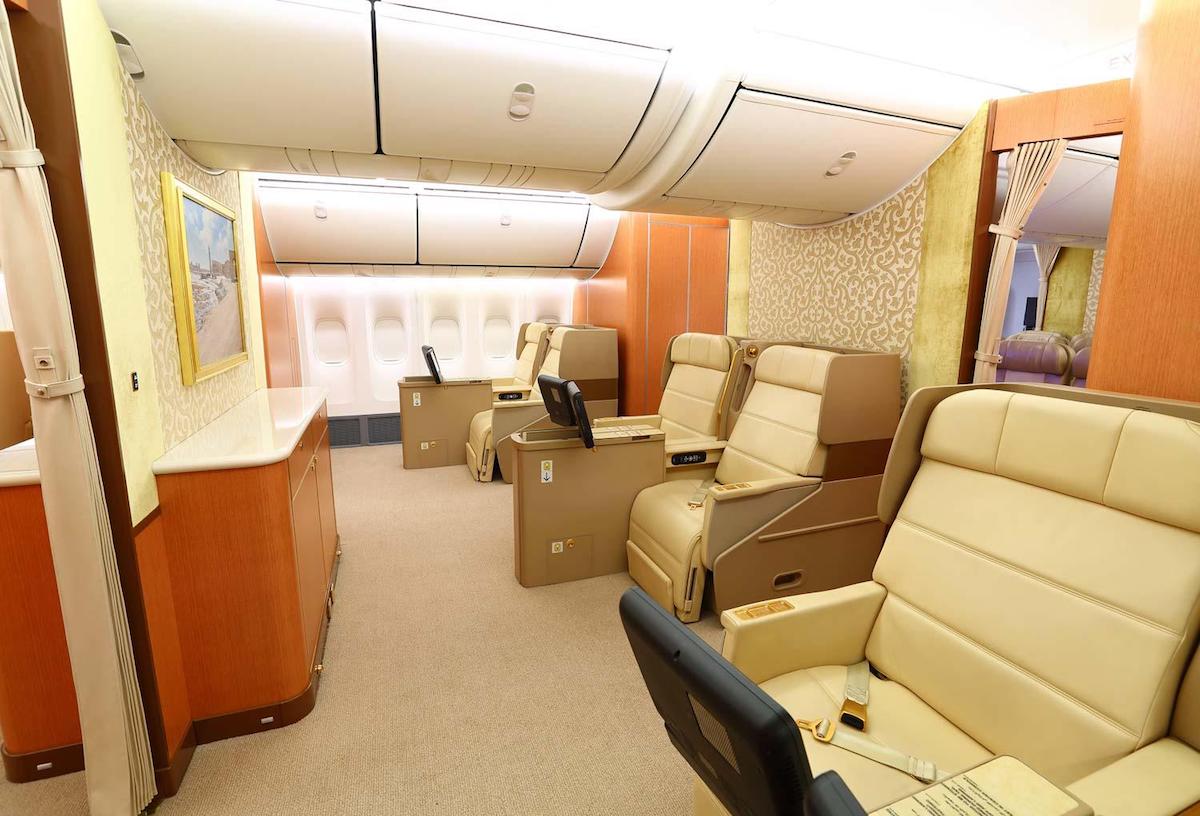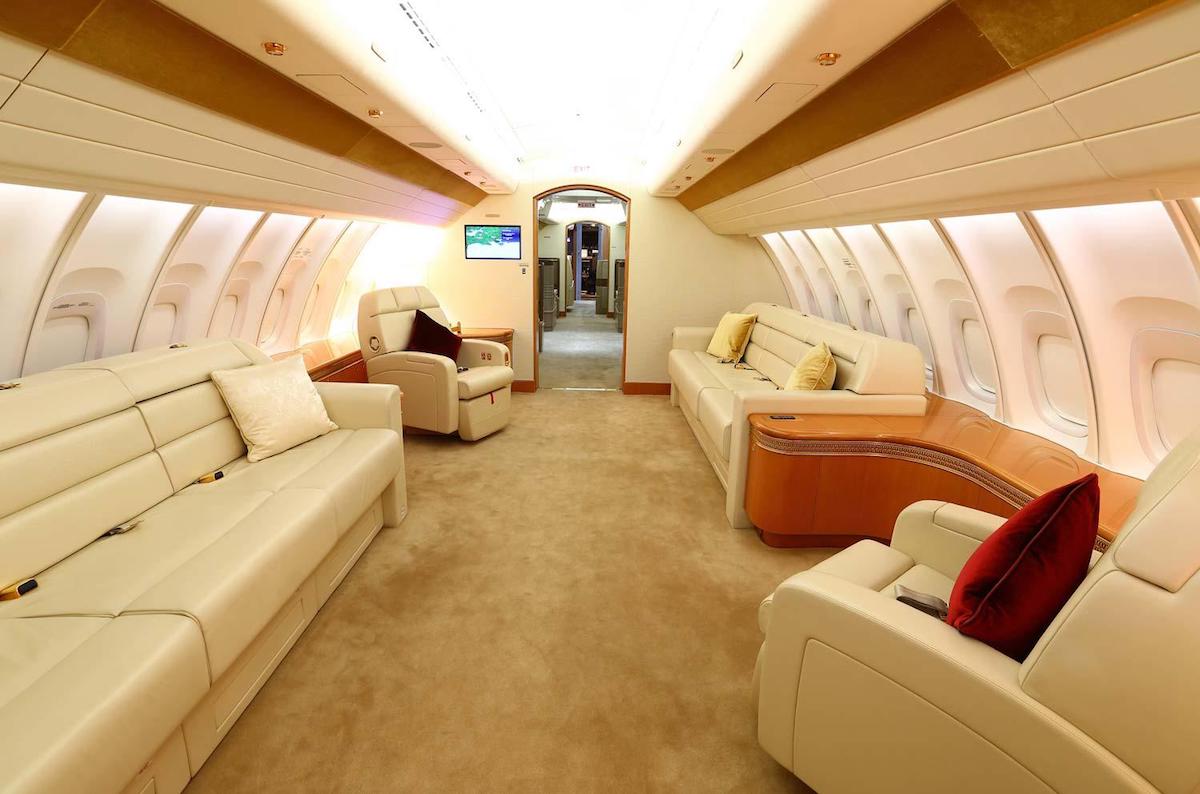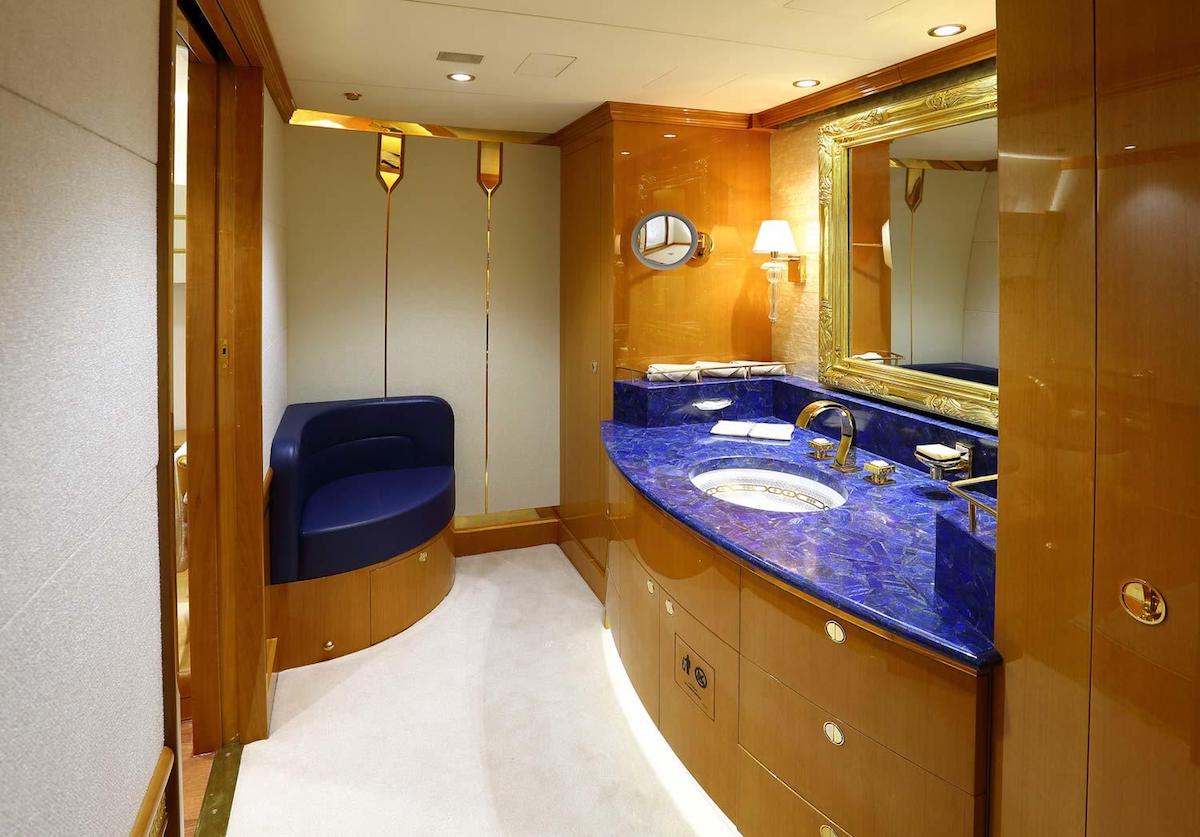 A buyer wasn't found for the plane, so the Qatari royal family decided to gift the plane to Turkish president Erdoğan. It joined the fleet of 11 other Turkish state jets, the largest of which was previously an A340.
Bottom line
The Qatari royal family is once again trying to sell a Boeing 747-8. The last one was listed for sale a couple of years ago, and after no success, the plane ended up being gifted to Turkey's president.
I can't imagine Qatar will find a buyer for this plane, so one has to wonder who this 747-8 will be gifted to. 😉
(Tip of the hat to Saad, featured image courtesy of John Taggart)