Qantas has today announced the details of their "Fly Well" program, which includes a series of measures that will roll out as of June 12, 2020, to make the flying experience safer.
Qantas will offer face masks, won't require they be worn
Once onboard, Qantas will provide masks to passengers on each flight. The airline says that while wearing the face mask isn't mandatory from a safety point of view, the airline "recommends" masks be worn for everyone's peace of mind.
This is an interesting policy for a couple of reasons:
You'd think it would make the most sense to hand out masks earlier in the journey, like at check-in, since in many cases social distancing isn't possible at the airport, and that poses a risk as well; of course some people skip check-in, so that's not an ideal solution either
Qantas is one of the few airlines that isn't making wearing a face mask mandatory, but then again, in the US flight attendants are being told not to enforce face mask policies
In fairness, it's worth acknowledging that Australia has handled the current pandemic extremely well, with a very limited number of cases and deaths, at least compared to other countries. For flights not traveling to other regions, I assume COVID-19 just isn't as much of a concern as it is in other parts of the world.
Qantas' CEO, Alan Joyce, said the following about the face mask policy:
"We're relying on the cooperation of passengers to help make these changes work for everyone's benefit, and we thank them in advance for that. Given the great job Australians have done at flattening the curve, we're confident they'll respond positively to these temporary changes to how we fly."
Qantas' Medical Director, Dr. Ian Hosegood, said the following about the safety of flying right now:
"The data shows that actual risk of catching Coronavirus on an aircraft is already extremely low. That's due to a combination of factors, including the cabin air filtration system, the fact people don't sit face-to-face and the high backs of aircraft seats acting as a physical barrier. As far as the virus goes, an aircraft cabin is a very different environment to other forms of public transport.

Social distancing on an aircraft isn't practical the way it is on the ground, and given the low transmission risk on board, we don't believe it's necessary in order to be safe. The extra measures we're putting place will reduce the risk even further."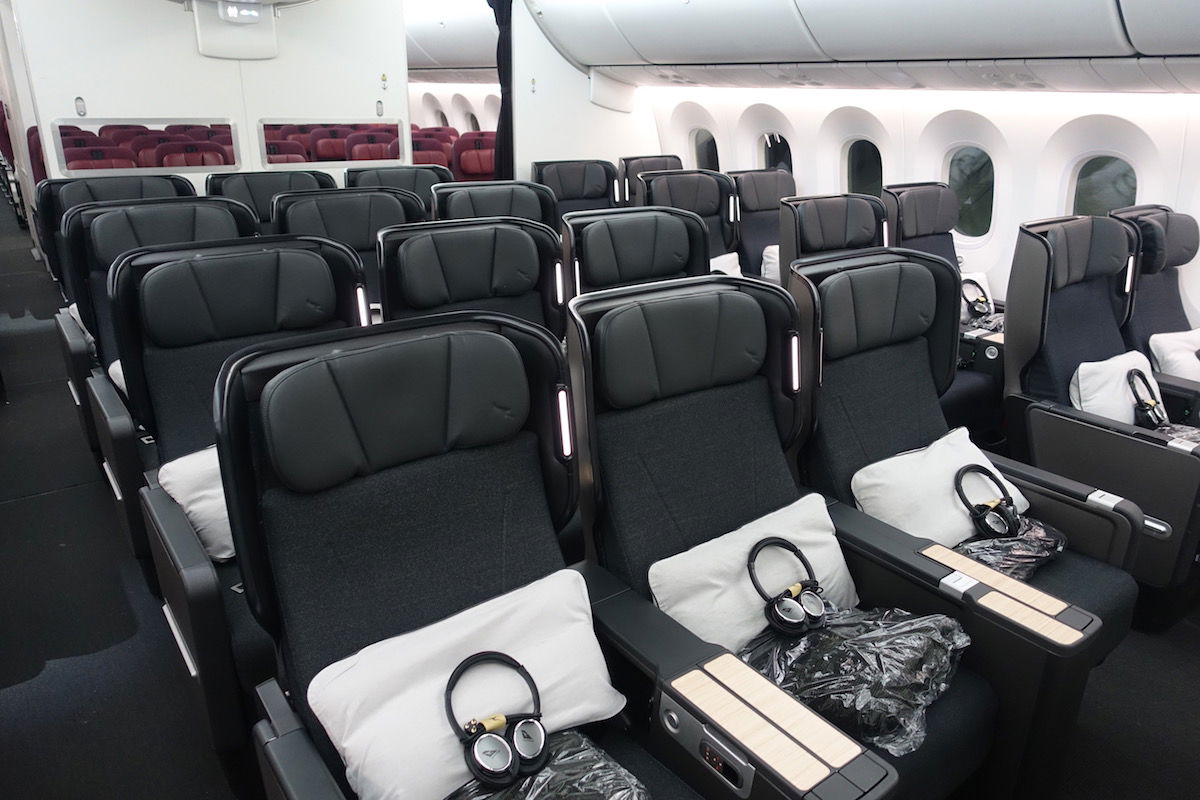 Qantas will offer passengers face masks
Other Qantas safety measures
In addition to offering face masks but not requiring that passengers wear them, the airline is rolling out a series of other initiatives.
Qantas' pre-flight initiatives include the following:
The airline encourages contactless check-in (via the website and app) and self-serve bag drop
Hand sanitizing stations will be offered at departure gates
Qantas Lounges will feature increased physical distancing, hand sanitizing stations, enhanced disinfection of surfaces, and adjustments to food & drink services
Qantas' onboard initiatives include the following (in addition to the above mask policy):
Enhanced cleaning of aircraft with a disinfectant effective against COVID-19, with a focus on high contact areas
Sanitizing wipes given to all passengers to wipe down seats
Simplified service and catering to minimize touch points for crews and passengers
Passengers will be asked to limit movement around the cabin once seated
Boarding and disembarking will be sequenced to minimize crowding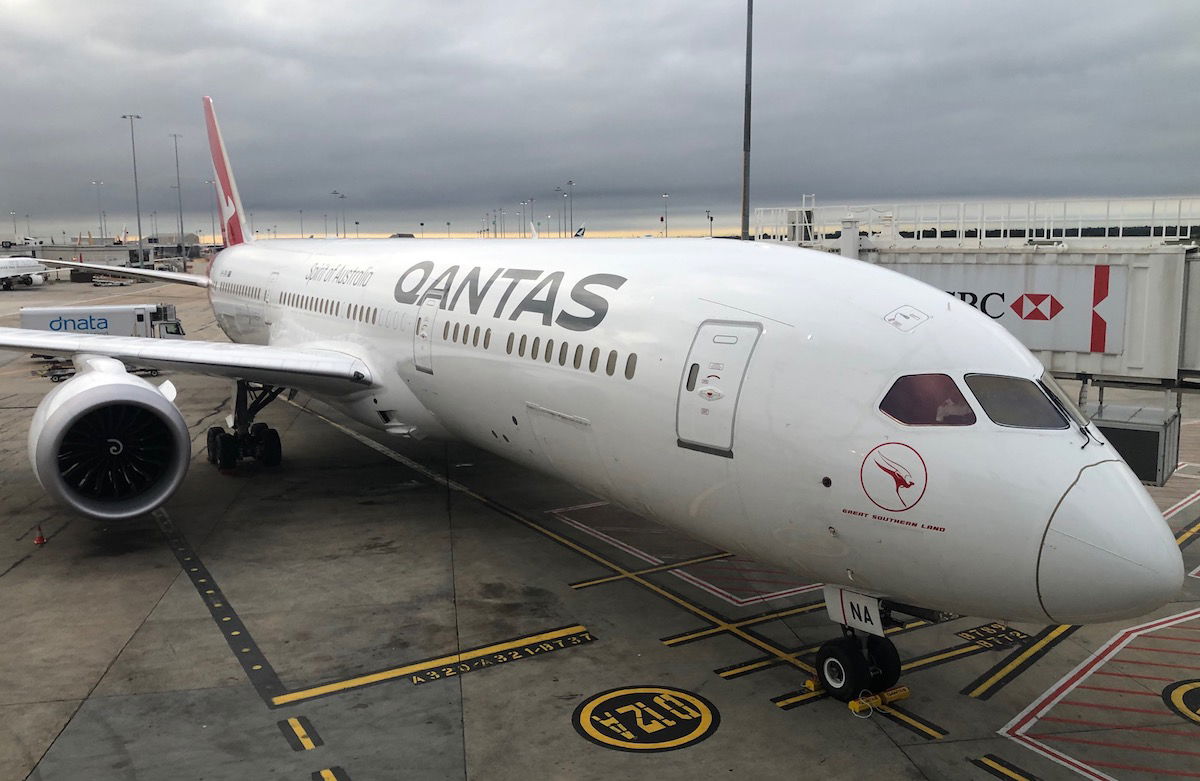 Qantas is implementing several new safety measures
Bottom line
Qantas is taking a different approach than other airlines when it comes to face masks. They are offering face masks to passengers, but aren't forcing passengers to wear the them.
Of the airlines that have introduced updated safety protocols (not all airlines have, because not all have resumed flying), nearly all of them have made masks mandatory, so it's surprising to see Qantas taking a different approach, especially given that they won't be blocking middle seats.
I'll be curious to see if "relying on the cooperation of passengers" does the trick, or if we see a bunch of arguments breaking out on Qantas flights over use of face masks.
What do you make of Qantas' policy of offering passengers face masks but not requiring they be worn?