Ben has an obsession with random, start-up airlines. Over the years he's written in detail about:
I read these stories with amusement, and find them entertaining, but it's unlikely I'll ever fly them, as I would not go out of my way to do so.
But there is an airline that's had a very interesting year (in the UK at least) that I have been following closely, as I can't quite work out their strategy.
Primera Air's History
Primera Air has been operating as a short haul leisure airline for 15 years so it's not a start-up, but it has a complex structure. It's headquartered in Riga, owned by an Icelandic tourism company, has nine bases despite having a fleet of only 12 aircraft (none of which are in Riga or Iceland). It provides scheduled and highly seasonal charter services mainly from Northern Europe, to the Mediterranean and the Middle East.
Simple, huh?!
I have actually already flown Primera Air this year.
I went to Majorca in Spain in June, and had pre-booked a British Airways flight back to London, leaving at 9pm. The day before I realised I wanted to get home earlier, so looked at changing my BA flight, but it would have cost more than £100 to do so. I looked online and saw 'Primera Air' was operating a flight leaving the next day, in summer, for £21. I could not get my head around how they could sell last minute peak season flights so cheaply.
I took the flight, there were around 20 people on board, it was delayed almost an hour, and while the flight was okay I thought their business model was odd as every other flight that day to London was either fully booked, or had very expensive tickets.
Transatlantic Ambitions
Primera Air really caught my eye last year before I joined the OMAAT team, when in June 2017 they announced with huge fanfare that they were heading in a new direction, and launching new bases in the United Kingdom to commence low cost transatlantic flights in 11 months time on the following routes:
London Stansted to Boston, New York Newark, Toronto-Pearson and Washington-Dulles
Birmingham to Boston, New York Newark and Toronto-Pearson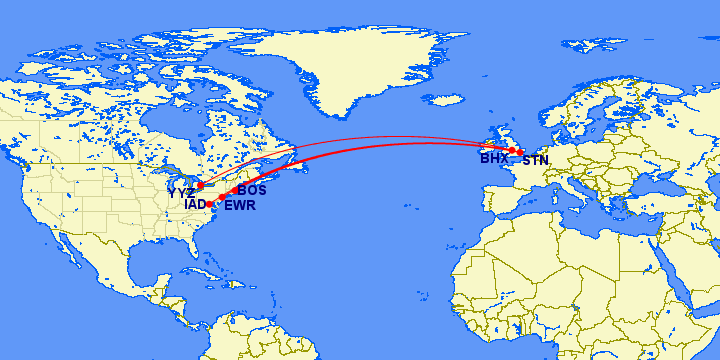 The flights were planned to be operated by brand new A321neo and LR (Long Range) models for which Primera Air was to be the launch customer. The airline had ordered two A321LR and six A321neo models to be delivered in 2018.
Now initially, I thought this was a smart business model. The A321 is big enough that even though they are a budget carrier they could install a premium class if they wished (which they have ended up doing), but the aircraft is also small enough that it is much easier to fill than, say a 787 Dreamliner that Norwegian primarily uses on routes to North America.
Naturally as a new entrant onto some very busy and competitive routes (particularly London to New York) they announced some incredible launch fares for as low as £99 one way.
I was excited about this as the convenience of a direct flight from London was fantastic — much better than connecting on WOW in Iceland.

However here's where things started to get a bit strange.
Advance Pricing
While the launch fare was incredible, and the ideal way for them to generate free publicity for new routes, there were only 99 seats available to each destination. These were snapped up immediately and then Primera Air reverted to their standard 'lead-in pricing,' for flights departing 11 months later.
Head For Points at the time compared their pricing with their established competitors, and found that from Birmingham especially, while they offered a direct service, they were not much cheaper than their full service, one stop competitors offering luggage, food, drinks and IFE included. Where passengers wished to add these extras, Primera was suddenly much more expensive than full service carriers.
For a new service, 11 months out on an unknown airline, this would make it difficult to lure new customers, who may be willing to pay slightly more for a lot more included features.
What was even stranger was their pricing for pre bought meals when they launched.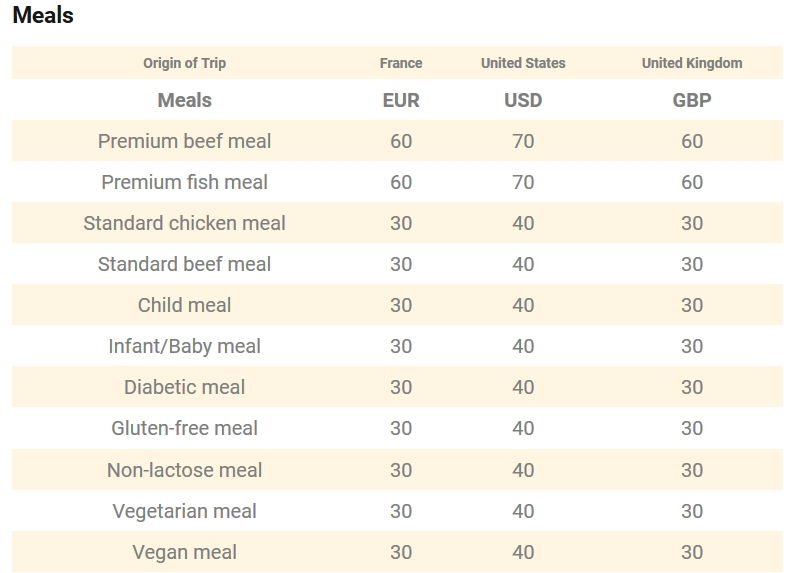 The premium meals must be the most expensive buy on board menu of any airline I have ever seen. All their website says is that each of these has an "appetizer, main dish, dessert, bread roll and coffee/tea."
No alcohol or soft drinks.
No other information is provided online, especially explaining the difference between premium and standard meals, given the substantial price difference. No photos.
Is it more food, or just a much better quality?
I would expect for the price charged that the 'premium meal' was of a business class standard, with multiple courses, served separately. But as Primera Air is a budget airline, I wouldn't bet on it. Even though they were expecting passengers to pay this, they did not provide detail of what you could expect for this price.
Now as I was searching around their website, I did come across a photo of 'a' meal on a completely separate page.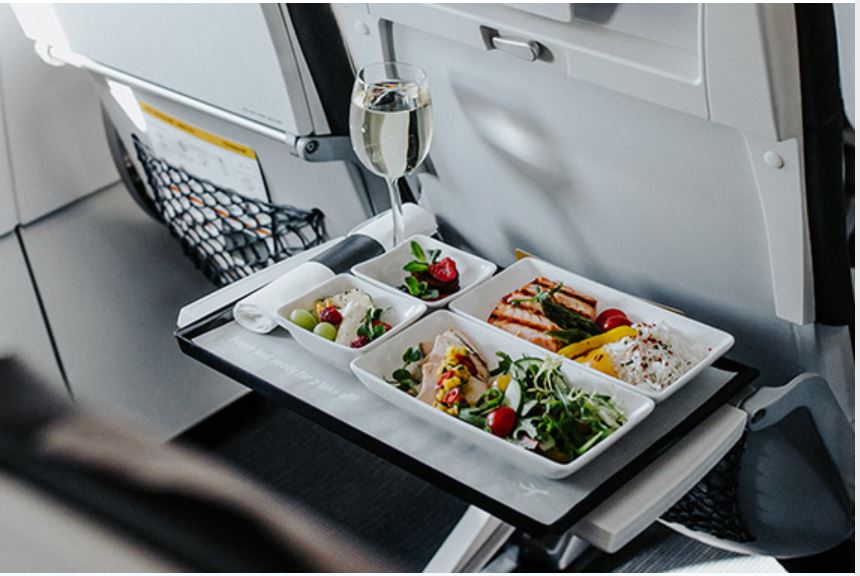 This appears to be served to an economy seat, so is presumably a pre-bought meal. Is it Standard? Premium?
While it does look excellent for a low cost economy meal, if drinks are not included, will a budget airline really be selling and serving glasses of wine in full size wine glasses like that?
As a comparison on Norwegian, one of their biggest competitors, for 50 pounds you will receive a checked bag, a three course meal (with alcohol), a second meal on longer flights, and seat selection.
Primera Air has since reduced the prices of their pre-bought meals by 10-30%.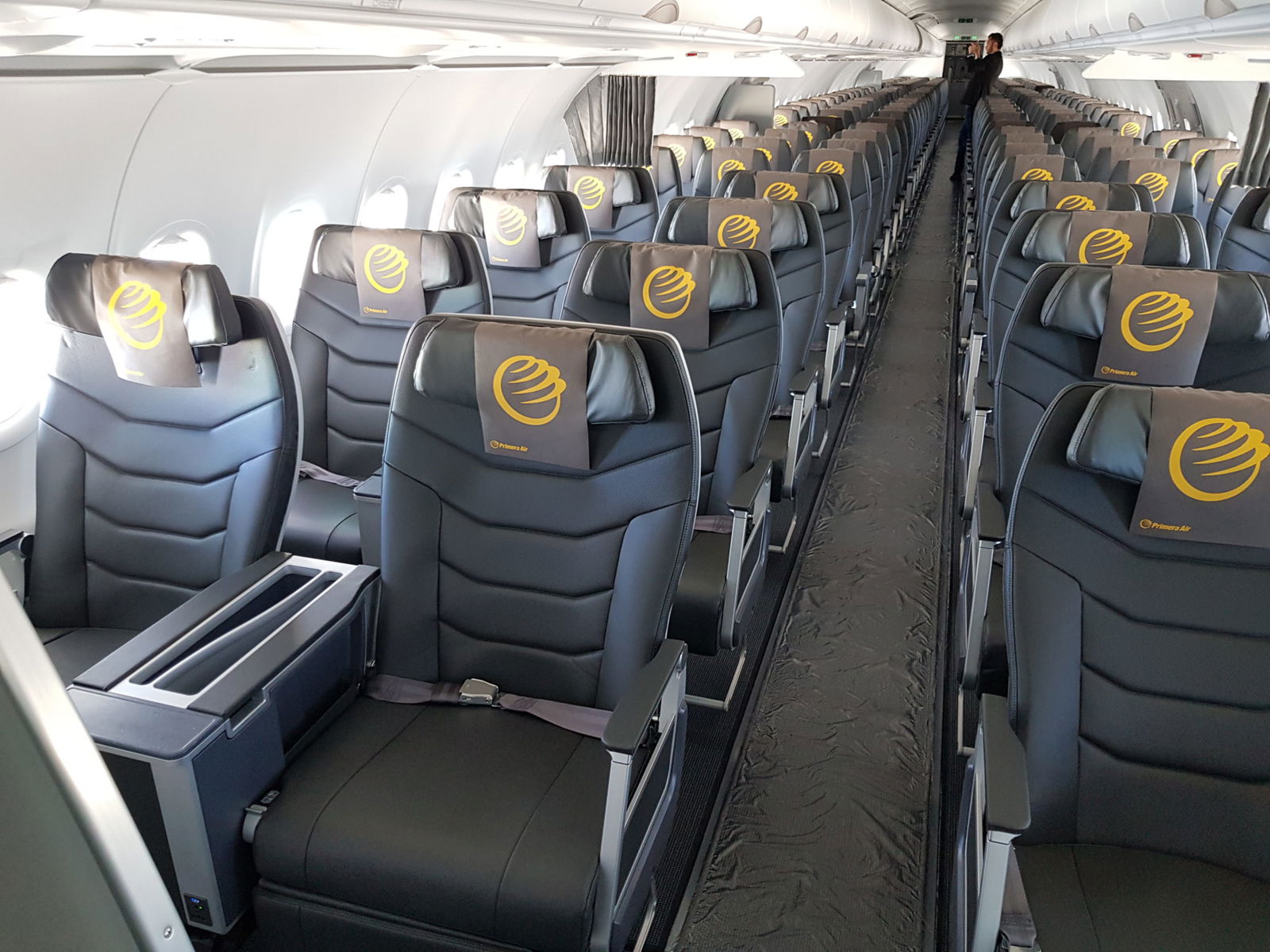 Delivery Issues, Cancellations And Network Adjustments
Primera Air was relying on their newly delivered A321 planes to launch each of these transatlantic routes in April of this year. They announced these new routes claiming they had an excellent understanding of demand in the market and were confident they could fill these planes.
But they have been plagued with delivery delays, as well as 'reconsidering the demand' for certain routes, resulting in:
The Birmingham to Boston route being cancelled before flights even commenced
Birmingham to New York schedule being reduced from daily to four weekly before flights commenced
Birmingham to New York and Toronto flights being cancelled from June this year for the remainder of 2018 — while New York flights had actually commenced from Birmingham, the Toronto flights were due to commence in June, so never actually operated
The inaugural Stansted to New York flight being cancelled with subsequent flights being operated by a leased old Boeing 757 from National Airlines
The inaugural Stansted to Toronto route was cancelled for the first two days
All flights (short and long haul) then being cancelled from Birmingham from October of this year
Stansted to New York flights next week will be operated by a 737 (rather than an A321neo) which does not have the range to fly the route non stop, so the flights will be stopping in Iceland each direction to refuel
Primera Air currently has a rating of 1.7/10 with more than 400 reviews, most from passengers who have had their flights cancelled.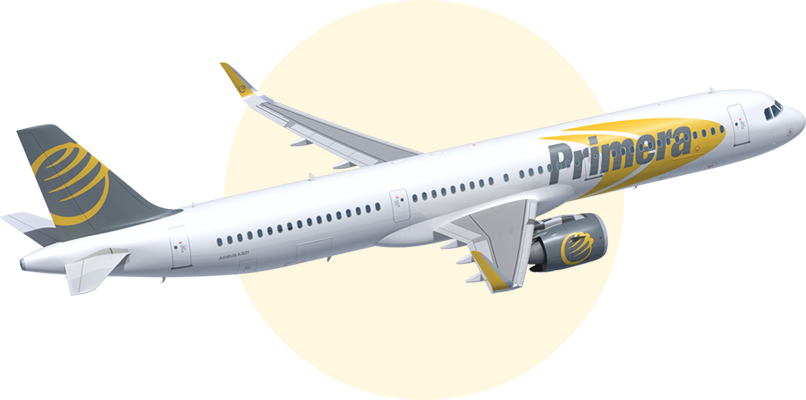 Current Pricing
A friend of mine recently flew Primera Air from Stansted to Boston return. This is one route that is actually consistently operating with an A321.
He booked this flight only a few weeks in advance, to travel for a long weekend in peak norther summer (July) and was amazed to see how cheap the flights were, well under half the price of their competitors. He booked a return fare for less than $300, only a few weeks in advance of what should be one of their busiest, highest demand months of travel.
He said the flights were fine, understandably not full though. Unfortunately he didn't pre book a premium meal so I could see what it looked like!
He was even more amazed to see that the day before his return Boston to London flight, Primera Air was selling one way tickets on his flight for $90.
So what are some prices on their US routes next month?


I recognise they are desperately trying to fill their planes, but looking at the fees and taxes component alone, if you include the YQ, there is $55 in fees and taxes, leaving a base fare of only $8.

Is there even any point getting a butt in a seat for $8?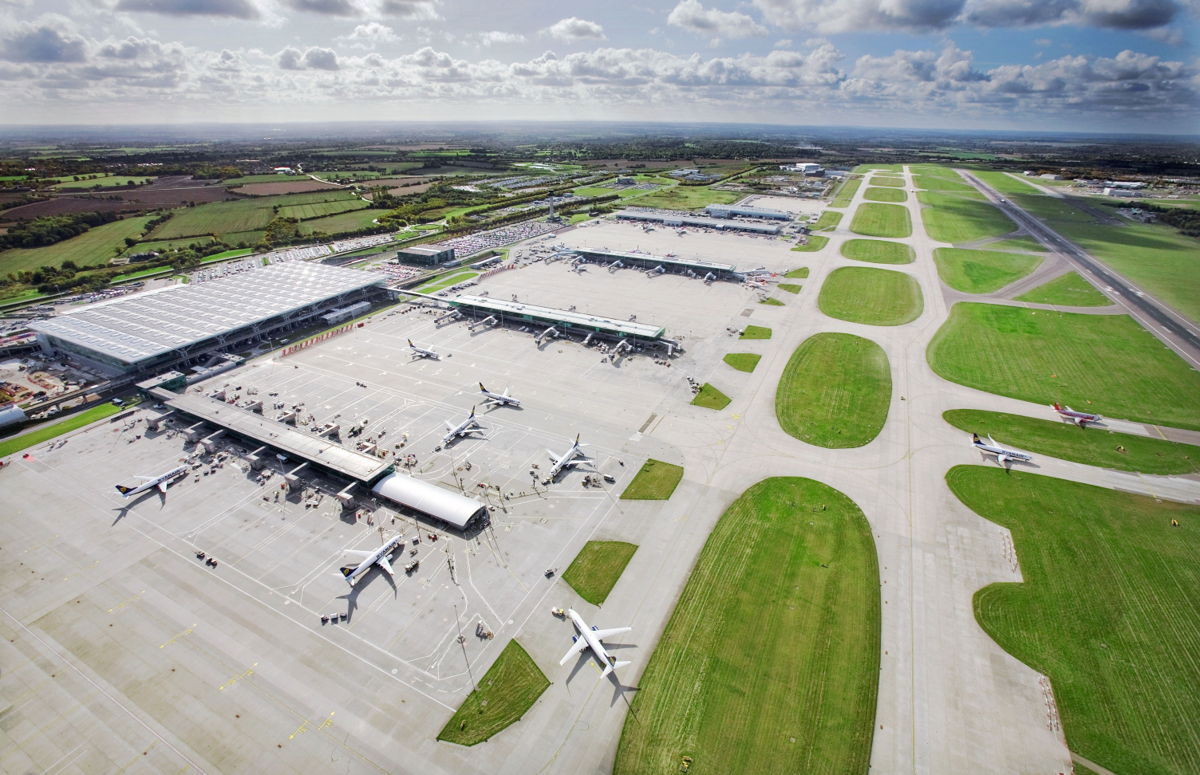 Expansion
Just this morning, Airlineroute have announced Primera Air will also launch flights from Berlin Tegel to Boston, New York JFK and Toronto from June next year using Boeing 737 MAX 9 aircraft, adding yet another new aircraft type. They have 18 737 MAX 9 on order, to be delivered next year.
New York flights will be daily, while Boston will be four weekly and Toronto three weekly.
Why they are using JFK for this one flight while using Newark for their other flights is beyond me, just as much as why they would not use Schonefeld Airport in Berlin rather than Tegel to keep their cost base as low as possible, given they use Stansted in London, rather than Gatwick.
There are also plans to launch transatlantic flights from Brussels and Paris.
Launching new routes so far in advance, using aircraft they don't yet own or operate, has an awful sense of déjà vu…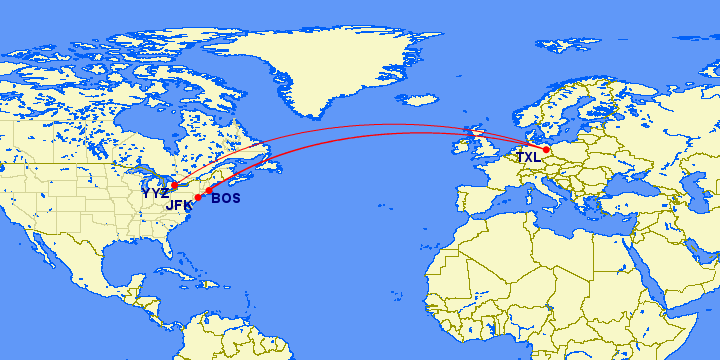 Bottom line
If you are looking to head from the East Coast to London next month, and can handle potential cancellations, aircraft swaps and Icelandic detours, you may be able to score the cheapest transatlantic flights I have ever seen.
Primera Air has received five of their A321neos (but none of their A321LR), so most of the Stansted flights should be able to operate using them.
I'll continue to monitor Primera Air because in some ways I'm amazed they are still flying given their curious combination of spectacularly bad luck and seemingly poor planning decisions.
Even at their insanely low prices it will be difficult for them to sell flights, especially new routes so far in advance given they receive overwhelmingly bad publicity. I hope their Berlin, Brussels and Paris plans don't go the same way as their London and Birmingham flights…
I doubt both WOW Air and Norwegian are particularly worried about this new entrant on the highly competitive transatlantic market.
Would you fly Primera Air to London for $63?