When it comes to poorly designed hotel bathrooms, usually W Hotels take home all the prizes. As much as I love many W Hotels, the whole "bathtub in the middle of the room" concept doesn't really do it for me. For those of us not renting by the hour, it just seems rather impractical.
And it's not limited to just one W Hotel, but rather is a consistent theme.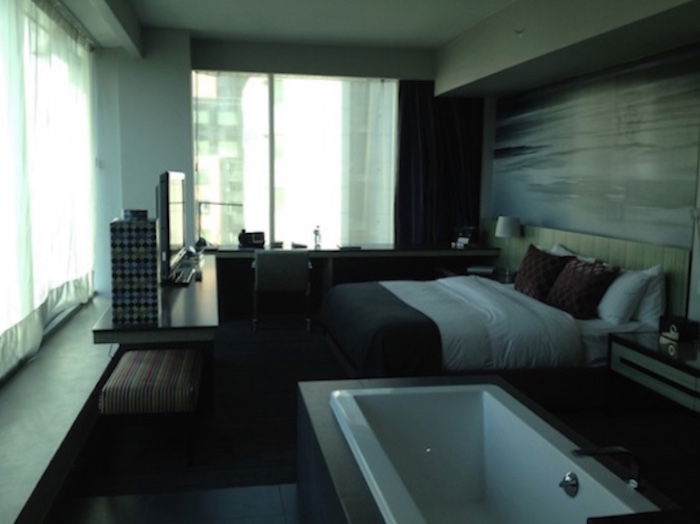 W Hotel Santiago, Chile
Last night I stayed at the Waldorf Astoria Panama City, which was an all around nice hotel. I mean, it's tough to complain when you book a one night stay for $160, and thanks to Virtuoso it comes with a $100 hotel credit, free breakfast, and a room upgrade.
We got an upgrade to a beautiful junior suite.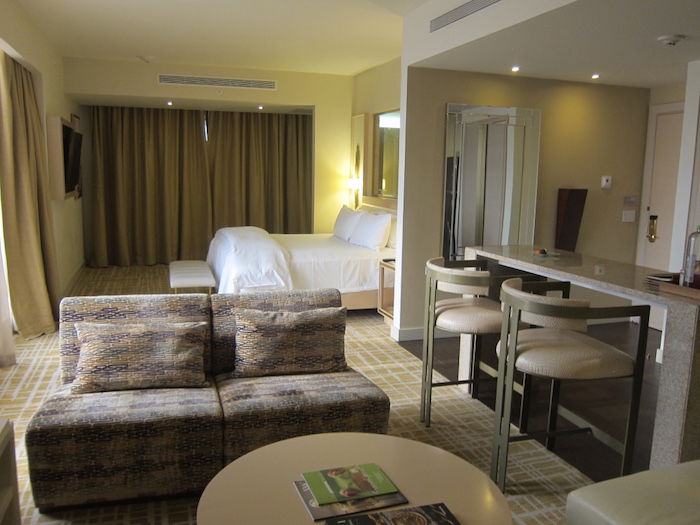 There was only one problem — the bathroom and shower setup, which completely lacked privacy.
The shower was located behind the king size bed, with a glass shield separating the two areas. I've seen plenty of hotels with "peek-a-boo" bathrooms, but usually there's a curtain or blinds which you can utilize for some added privacy. There was no such privacy in this suite. When you were showering you were "on display" in the room.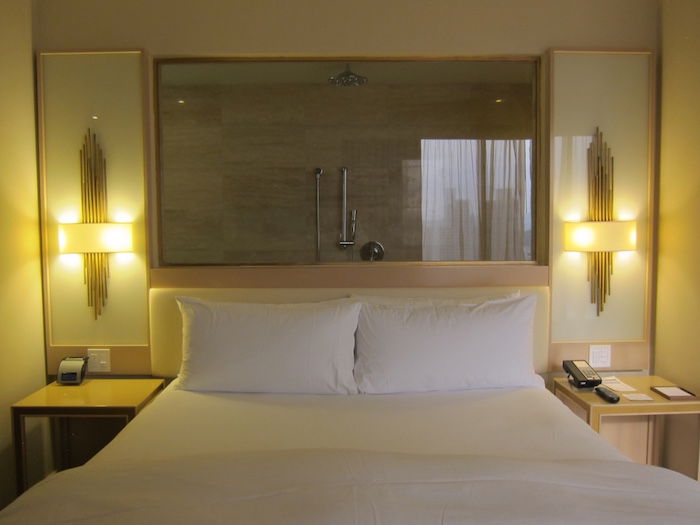 And who knows, maybe that was the intent. Based on the size of the shower, perhaps the room was designed for "parties" (there are some hotel showers specifically marketed as such).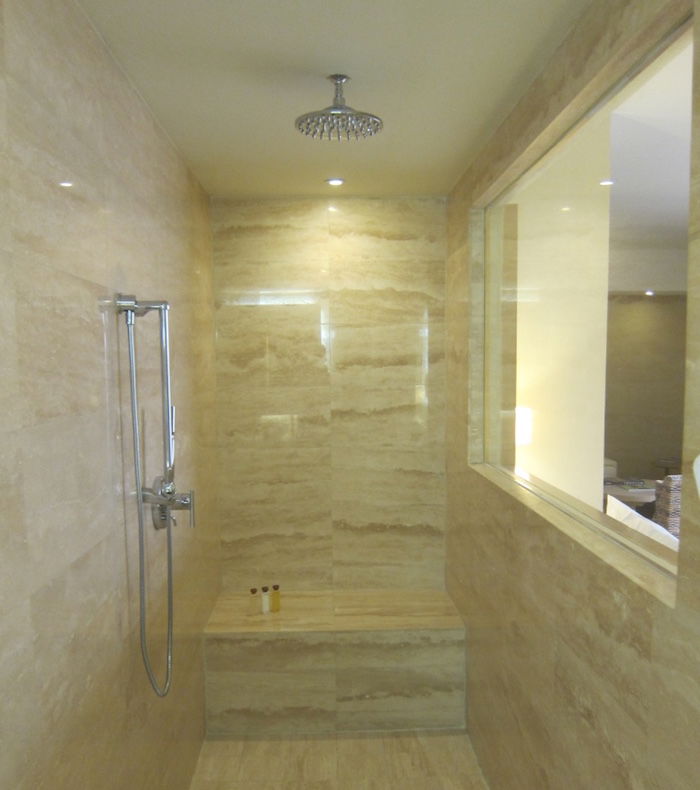 But more puzzling was the bathroom as such. There was no door separating the bathroom from the rest of the room. You could walk right in. And the toilet was located right as you entered the bathroom area, with a half-glass shield separating it from the rest of the bathroom.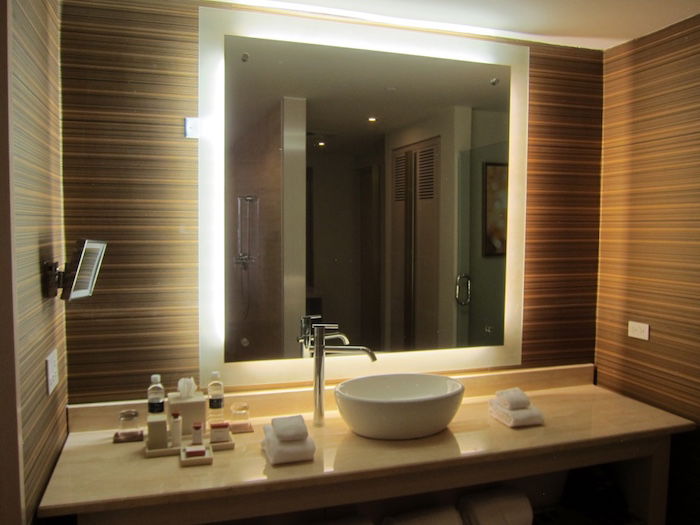 So there was zero privacy between the shower, toilet, and bathroom. If you want to shower, everyone in the room can see you. If you want to use the toilet, anyone in the room can see and hear you.
Aside from the lack of privacy this results in, it's equally frustrating for those of us who like to take hot showers. I love keeping my hotel rooms really cold at night, but then love turning the shower area into a near-sauna early in the morning. With nothing separating the bedroom from the bathroom, I was rather cold while in the shower, despite the water being hot
Even if I were traveling alone, I would have an issue with this setup.
Would you have a problem with a hotel bathroom setup like this?