I live right under the approach path to Miami International Airport, and I love keeping an eye on some of the interesting traffic we get. Unfortunately there aren't many flights nowadays to keep track of, and it seems like a majority of flights are cargo planes, ranging from Qatar Airways 777s to Cathay Pacific 747-8s.
We get a lot of interesting traffic that still catches me off guard, ranging from 64 year old cargo planes coming from Honduras, to Ethiopian Airlines 777s, to Swift Air 737s returning to Miami after deportation flights.
Well, it looks like we're going to have an especially interesting flight arriving this afternoon…
Philippine Airlines flying to Miami
Philippine Airlines flight 5112 is currently inbound nonstop from Manila to Miami. This flight covers a distance of 9,314 miles, making it well beyond the normal range of the 777-300ER. However, between tailwinds and (presumably) virtually no passengers, the flight is able to operate nonstop.
It looks like the flight is due to land here shortly before 4PM local time, after a journey of "only" about 15hr20min. I believe this may just be the furthest ever nonstop flight to Miami.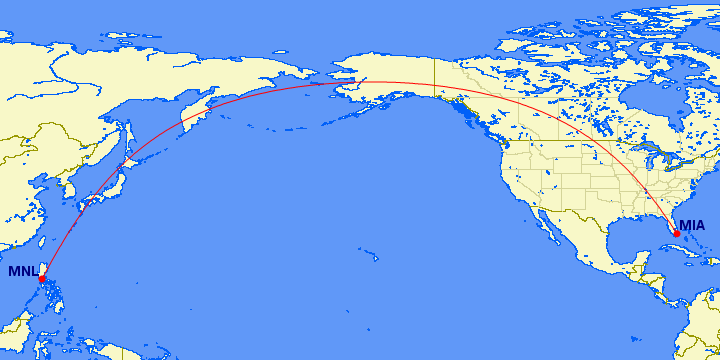 Why is this flight being operated?
While I don't have any inside knowledge, I'm 99% sure I know the reason for this flight. A ton of cruise ship workers are from the Philippines, and many of them are still stuck on ships in Miami. I have a view of the port from where I live, and ships have been coming and going every day (not with passengers, but with crews).
There have even been stories about how cruise ships have been consolidating crews and then sailing all the way to the Philippines, due to a lack of other options for getting crews home.
Cruise ship companies have had huge issues transporting workers back home, and that's a reason that Ethiopian Airlines has been operating all kinds of charters from the US to Addis Ababa, with connecting flights to Manila.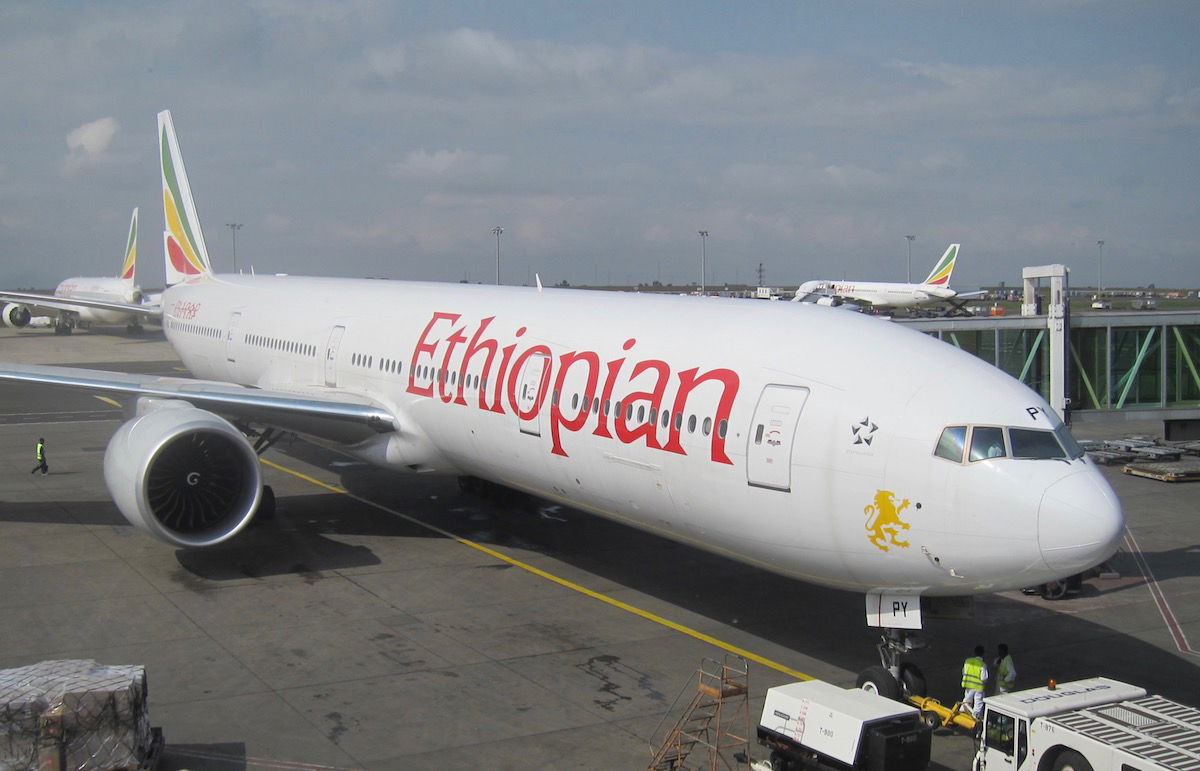 Ethiopian Airlines has been operating many US charter flights
In a way it seems more efficient for Philippine Airlines to just be operating these charters directly. Personally I'm curious to see when and how this plane leaves Miami:
Will the Philippine Airlines crew lay over in Miami and return tomorrow, or did the airline somehow double crew this flight so that they can turn right around?
A Boeing 777-300ER can't fly 9,300+ miles with headwinds and a full load, so where will the plane refuel?
Bottom line
You can bet I'll be looking overhead this afternoon to see this Philippine Airlines 777 approach. Presumably this is a repatriation flight for cruise ship crews. I'm curious to see when the flight leaves, and where it stops enroute to Manila.
I'm also happy to see that more crews trapped at sea will soon be reunited with their families.