As I've mentioned a countless number of times before, one of the things I love about living in Miami is how close the city is to the airport.
I live immediately under the approach path for the airport, and constantly hear planes buzzing overhead. Whenever I do, I open up the Flightradar24 app. There's the usual traffic you'd expect, and then there are things like 64 year old cargo planes coming from Honduras, or Ethiopian Airlines 777s.
Collectively I'm convinced you guys know absolutely everything. My curiosity is getting the best of me, and I'm hoping you guys don't let me down. 😉
A Swift Air Boeing 737-400 just flew over my house. Fair enough — for those of you who don't know Swift Air, they're a charter airline based out of Miami, and they operate all kinds of interesting flights.
However, the plane that just buzzed over my house was coming from… Brownsville (BRO). I had to look up the airport code, which I almost never have to do.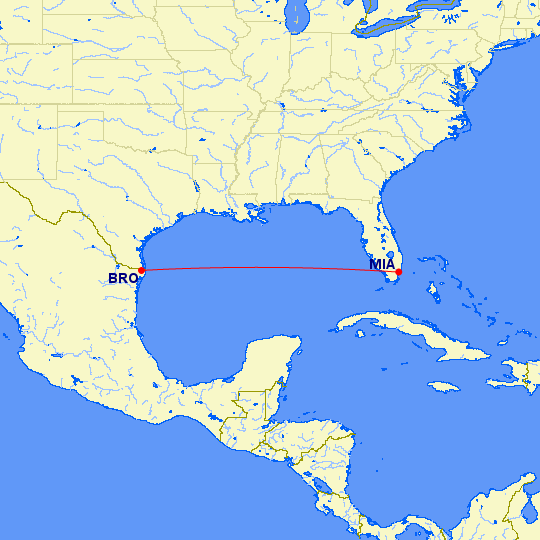 Upon looking it up, I learned of Brownsville South Padre Island International Airport, which is in southern Texas, literally a few miles from the border between the US and Mexico.
The thing is, the only scheduled flights that the airport sees are flights within Texas on American and United regional airline partners.
Suffice to say I'm curious what kind of a charter this flight was. The plane operating the flight was N441US, a 30 year old 737-400 that used to fly for US Airways, before being stored in 2013, and then being taken over by Swift Air.
Looking at Flightradar24, the plane has had quite an interesting day:
First it flew from Miami, Florida, to Columbus, Georgia
Then it flew from Columbus, Georgia, to Alexandria, Louisiana
Then it flew from Alexandria, Louisiana, to Brownsville, Texas
Then it flew from Brownsville, Texas, to Miami, Florida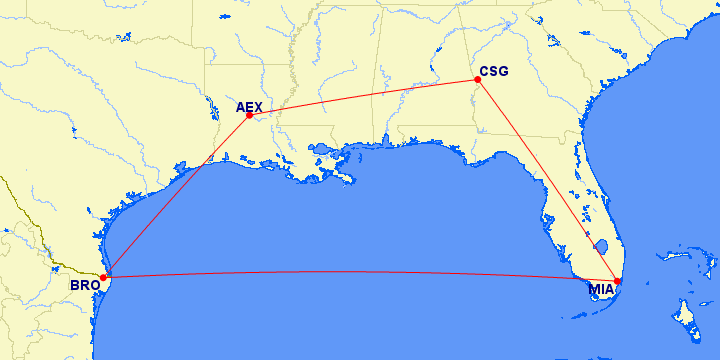 Based on Googling "Swift Air" and "Brownsville," I've gotten some results suggesting that Swift Air has operated some flights on behalf of ICE.
So I can't help but be curious. Obviously it's none of my damn business, but anyone have any guesses as to what kind of a charter a 737-400 is operating between these airports at this time?