It's entirely possible that I'm the only one excited about this, but here it goes anyway… 😉
As of March 2015, Philippine Airlines operates a 4x weekly fifth freedom flight between Vancouver and New York. The plane flies from Manila to Vancouver, and then continues on to New York as a "direct" flight.
The good news, in theory, is that you can book the flight exclusively between Vancouver and New York if you wanted to.
Philippine Airlines is the second foreign carrier operating the route — Cathay Pacific also flies between New York and Vancouver, and is arguably a much more comfortable way to fly. I've reviewed the New York to Vancouver flight in first class, which is hands down the most comfortable way to fly within North America.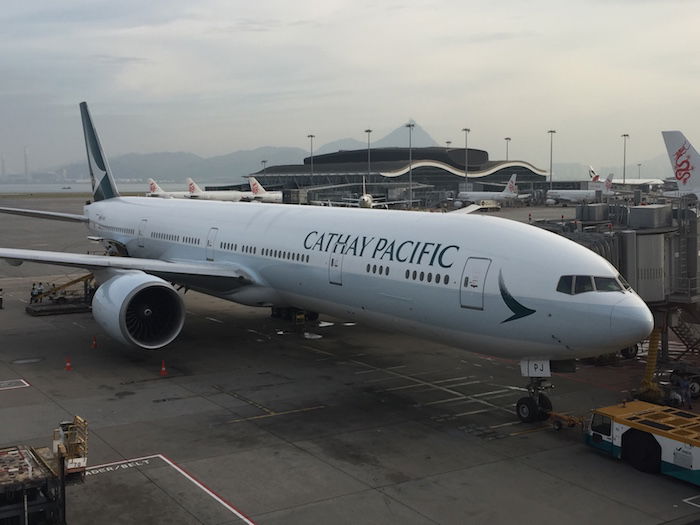 I want to review as many new business class products as possible, and the flight between New York and Vancouver seemed like a fun way to review Philippine Airlines. Unfortunately the fares they've published in the market have been outrageous up until recently, which makes no sense to me. I've been monitoring the flight pretty closely, and it seems to consistently go out pretty empty, so I'm not sure why they didn't make the flight more attractive for those traveling within North America.
Fortunately it looks like that has recently changed, as Philippine Airlines finally has attractive pricing in the market — you can fly roundtrip business class from New York to Vancouver for ~$650 (the cost is roughly the same in the other direction, priced in USD). This fare is available just about every day through the end of the schedule.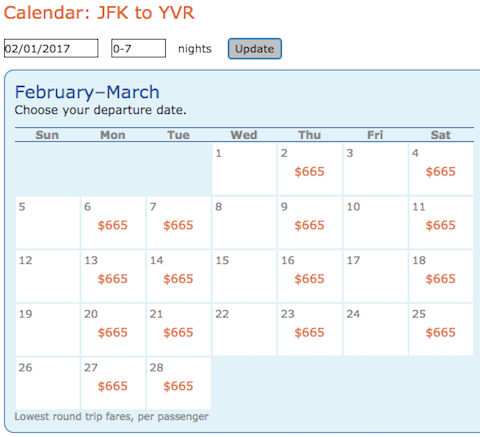 Do note that the airline has very strange flight times, since clearly they're scheduled around the Vancouver to Manila flight. The flight leaves New York at around midnight, and gets to Vancouver at around 3AM. The eastbound flight is timed much better, with an afternoon departure that arrives at night.

If you're not wanting to take the flight roundtrip, one way pricing is about two thirds the cost of a roundtrip.

Philippine Airlines has angled seats in business class on their 777s, so ultimately this is still a very nicely above average transcon product. It looks like their newest 777 may even have fully flat beds, though I doubt there's a way to guarantee that product.
With roundtrip tickets costing ~$665, you also won't find another premium cabin product priced so attractively.
Philippine Airlines also has some useful partners if you don't want to collect miles in their Mabuhay Miles program. Specifically, they partner with Etihad Guest and ANA Mileage Club, so you can earn 125% miles through either program.
Anyone else tempted to fly Philippine Airlines across the continent with these kinds of fares?
(Tip of the hat to chanello)