Philippine Airlines has been putting effort into the passenger experience lately, and part of that is updating their longhaul fleet. The airline is retiring their outdated A340-300s, and is taking delivery of 777s and A350s.
The airline now has eight 777-300ERs, with a further two to be delivered in the coming months. The airline also has six A350-900s on order, which they should start taking delivery of next year. Because of their outdated fleet, the airline wasn't able to operate a lot of ultra longhaul flights nonstop, though that's finally changing. This potentially has some interesting implications for their US route network.
At the moment Philippine Airlines operates 4x weekly flights to Toronto, and 4x weekly flights to New York. The catch? All of these flights operate via Vancouver, so you can't fly nonstop.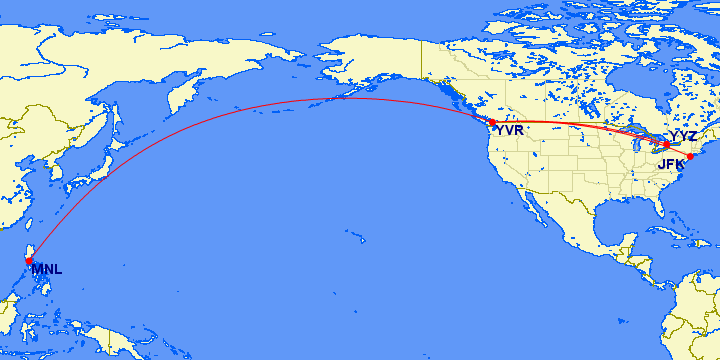 Given the stop, Philippine Airlines doesn't have much of a competitive advantage. However, I certainly don't mind the ability to book cheap business class tickets between New York and Vancouver in what's a very solid business class product.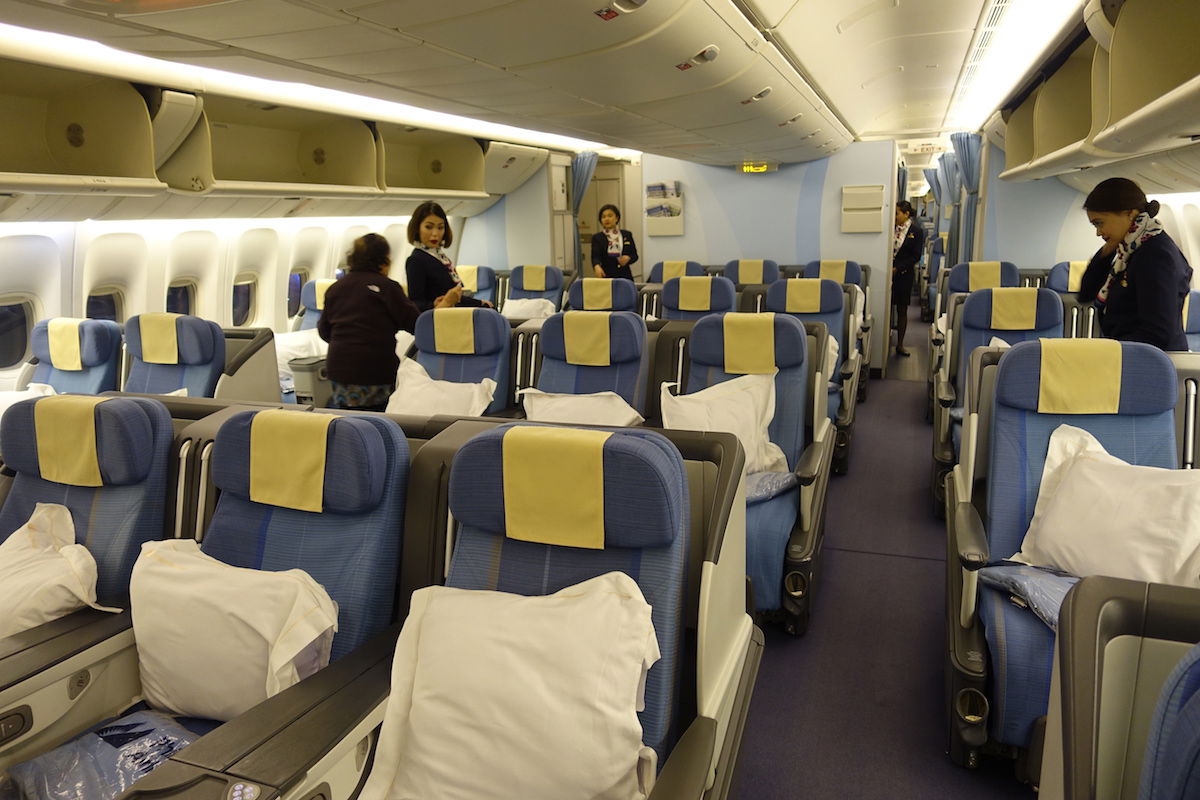 Philippine Airlines' 777 business class
As of December 16, 2017, the Manila to Toronto flight will finally operate nonstop, and the airline has plans to do the same for the New York route as of next year. The catch is that this will come at the expense of their Vancouver to New York flight, which I'll miss.
However, it looks like we might get some other fun fifth freedom routes out of this. Philippine Airspace quotes PAL's president as saying that the airline wants to start nonstop flights from Manila to New York using the A350 as of June 2018, and nonstop flights to Seattle as of the last quarter of 2018. Even more interesting (at least to me)? PAL wants to add flights to both Chicago and Houston, via Vancouver.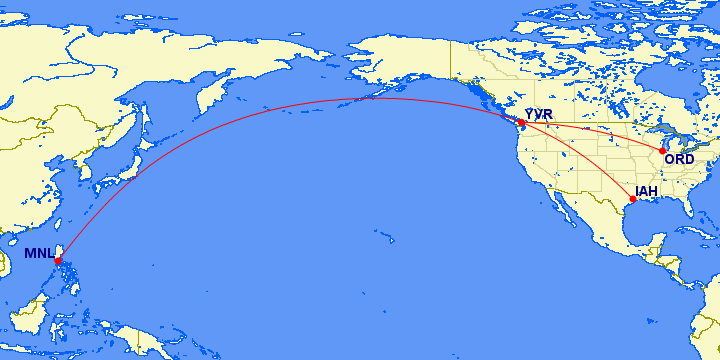 Per the story:
PAL President and Chief Operating Officer Jaime Bautista disclosed that they are also in the final planning stage for route expansion to the United States with Chicago and Houston added to its international network via Vancouver using Boeing planes. Chicago will be flown 4 times a week while Houston will have thrice a week service.

Meanwhile, direct flight from Manila to New York and Seattle will also be added to its international network beginning summer of next year with New York flown by A350-900 in June, while Seattle will be added sometime on the last quarter of next year.

Bautista added the airline is just waiting for final regulatory approvals from the US DOT before making official announcement for the new routes.
Presumably the airline would have pick-up rights in Vancouver, meaning you could book PAL just between Canada and the US. Once the airline no longer operates flights from Vancouver to Toronto and New York, presumably they'll target other markets, and it seems like Chicago and Houston are among the first markets they're targeting.
While Illinois and Texas rank as third and fourth when it comes to their Filipino populations, we're still talking about only a small fraction of the Filipino population in California. For example, based on the data I'm seeing, there are fewer than 140,000 Filipinos in Illinois and Texas, so I'm not sure that's enough to sustain a flight, especially one where the airline doesn't have a competitive advantage, as it's making a stop anyway.
Again, I'd quite like a flight like this for the ability to book it between the US and Canada, but I'm not sure how this really makes sense.
What do you make of PAL's US expansion?
(Tip of the hat to Singularity)