Bangkok is one of the best hotel markets in the world for reasonably priced luxury hotels. Even the top five star hotels in the city can often be had for $200 per night or less.
For years I've been looking forward to the opening of the Park Hyatt Bangkok. However, as is common with far too many hotels, the opening date has been pushed back repeatedly. It was supposed to open in 2015, though still hasn't opened.
The renderings of the hotel look beautiful, including of the exterior, pool, and rooms.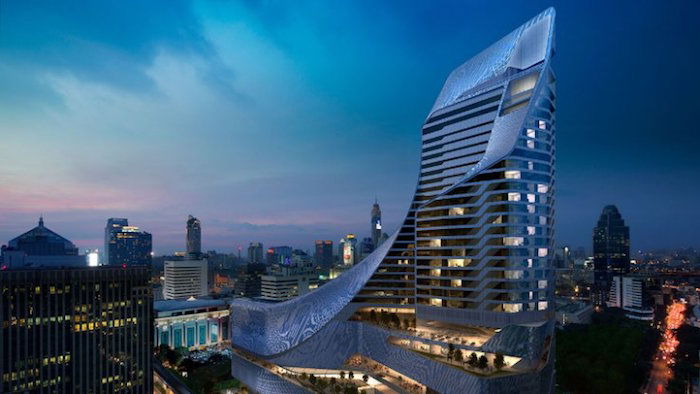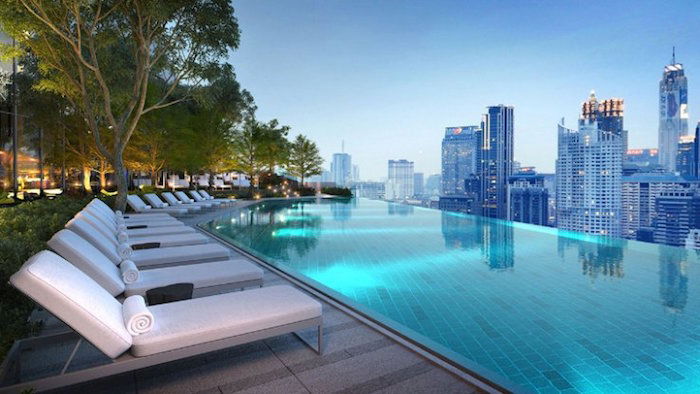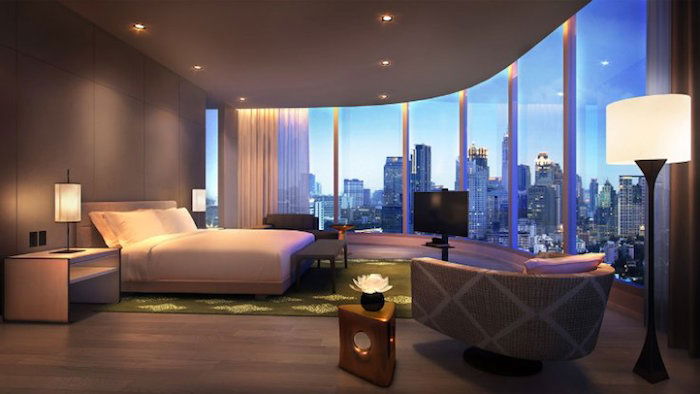 While we've been hearing that the hotel is supposed to open in 2017, up until recently the hotel hasn't been bookable, and there hasn't been an exact opening date. Well, the Park Hyatt Bangkok is now bookable for stays starting June 30, 2017.
The Park Hyatt Bangkok will be a Category 5 property, meaning that a redemption at this property will cost:
20,000 points for a free night
10,000 points plus $125 for a Points + Cash booking
As of now it looks like the hotel is bookable with points for free night redemptions, but no Points + Cash inventory is loaded (which isn't unusual pre-opening).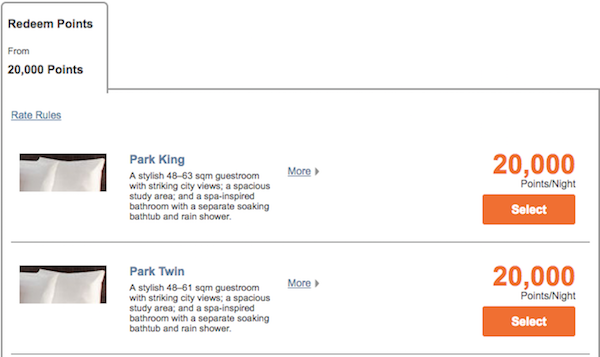 Paid rates are definitely on the aggressive side compared to other hotels in Bangkok, but that's pretty normal pre-opening. The lowest rate I'm seeing as of now is 9,000THB (~$255), though I suspect over time the average rate will drop by a couple of thousand THB per night.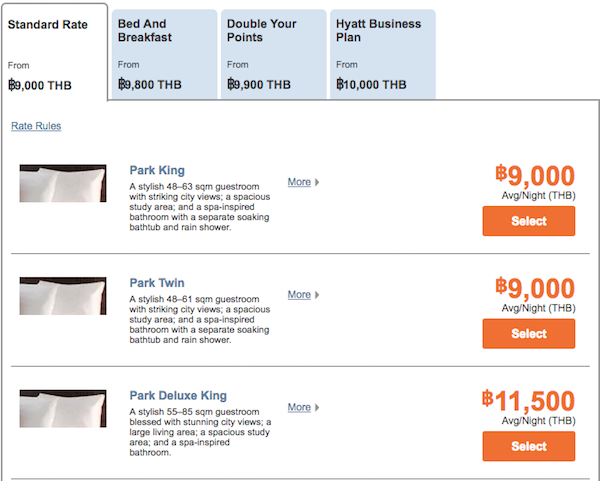 Regardless, this looks like a great new hotel, and I'm excited to check it out when it opens. That reminds me, I actually haven't been to Bangkok for a long time, aside from a quick overnight near the airport about a year ago.
Anyone else looking forward to the new Park Hyatt Bangkok?
(Tip of the hat to LoyaltyLobby)